Click on Campaigns ⇨ Broadcasts to reach this section.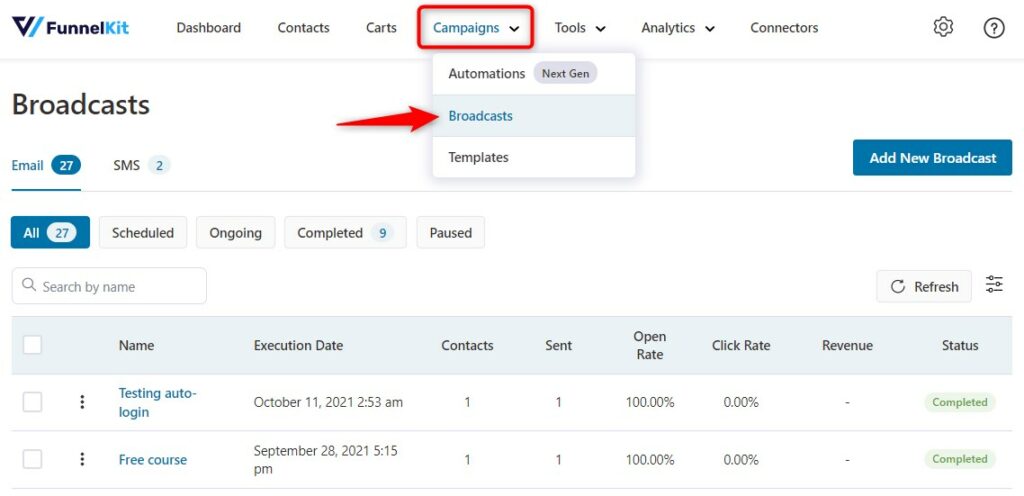 You'll see a list of all the broadcasts you've created. You can choose the option of seeing the broadcasts that are already scheduled, ongoing, completed, or paused.
You can see all the overviewing details related to a particular broadcast on this interface. This will include:
Name of your campaign
Date
Recipients
Sent
Open Rate
Click Rate
Revenue
Status
Filtering the Broadcasts
In addition, you can actually filter the information visible to you on this page. You can sort your broadcast dashboard specs by using the following filters:
Turn the toggle on or off to view a particular detail about your broadcasts.
Action
You can view, edit, make a clone or delete any broadcast anytime by clicking on the action button provided to the left of a broadcast's name.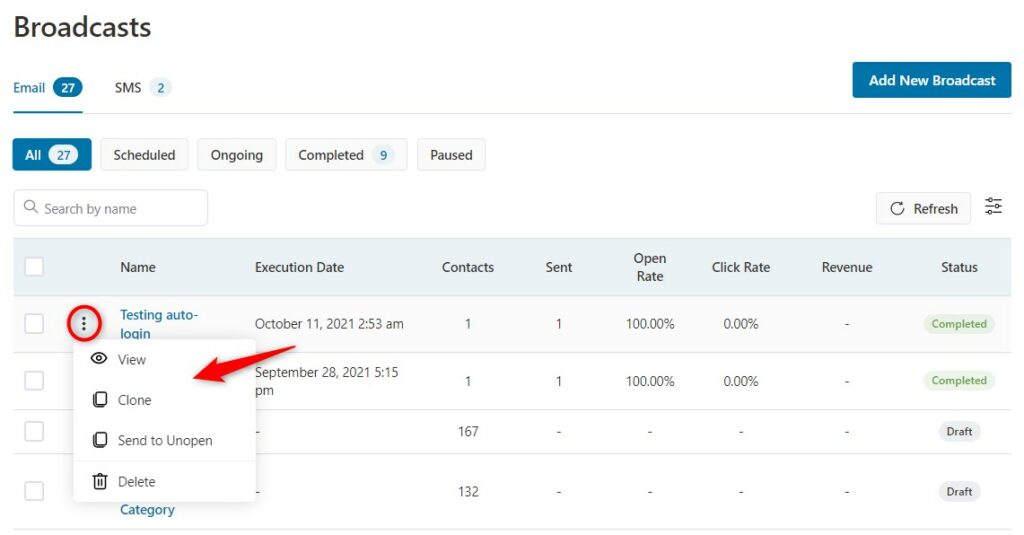 So, this is what the first screen of Broadcasts looks like. Let's go on ahead to learn more about the interface.