You can choose to override your sender's information if you don't wish to set up automations or send messages using your global details.
Let's suppose, we are sending an email whenever an order gets created.
To override your sender's info, scroll down and you'll see the option to Override From Name, From Email & Reply To Email.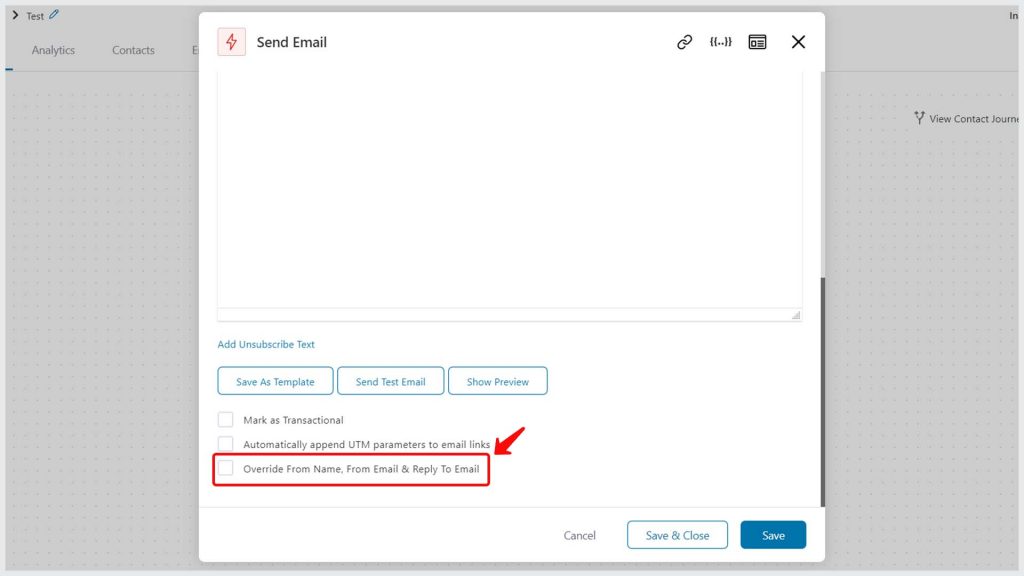 Check this box and enter the details you want to override.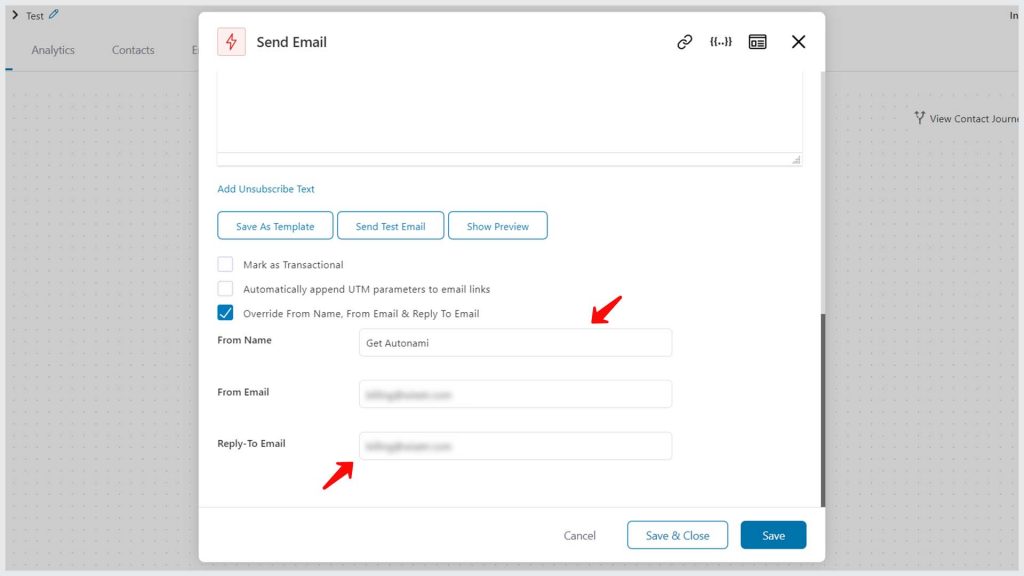 Once done, click on the Save button to lock all the changes made here.
Turn the toggle active to make your automation live.
Now, whenever someone orders something from your store, they'll receive an email from these sender's details: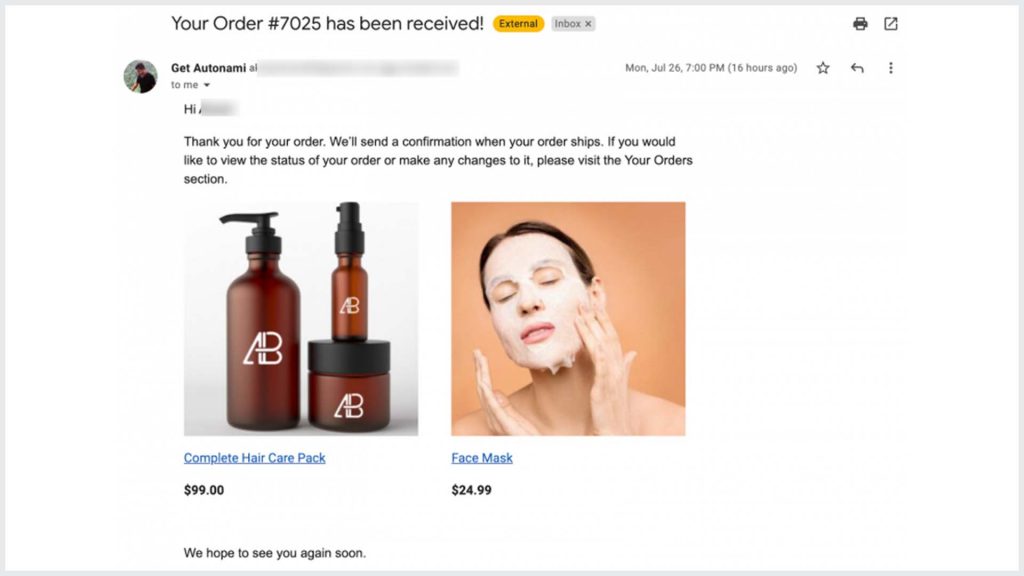 That's it! You have successfully overridden the sender's details for this particular automation.