FunnelKit Automations integrates with its very own Optin form to help you automate your business process.
We have created an opt-in form with the Funnel Builder for giving away a free e-book to capture leads.
Learn more on how to create a perfect lead generation page using FunnelKit.
Here is the form: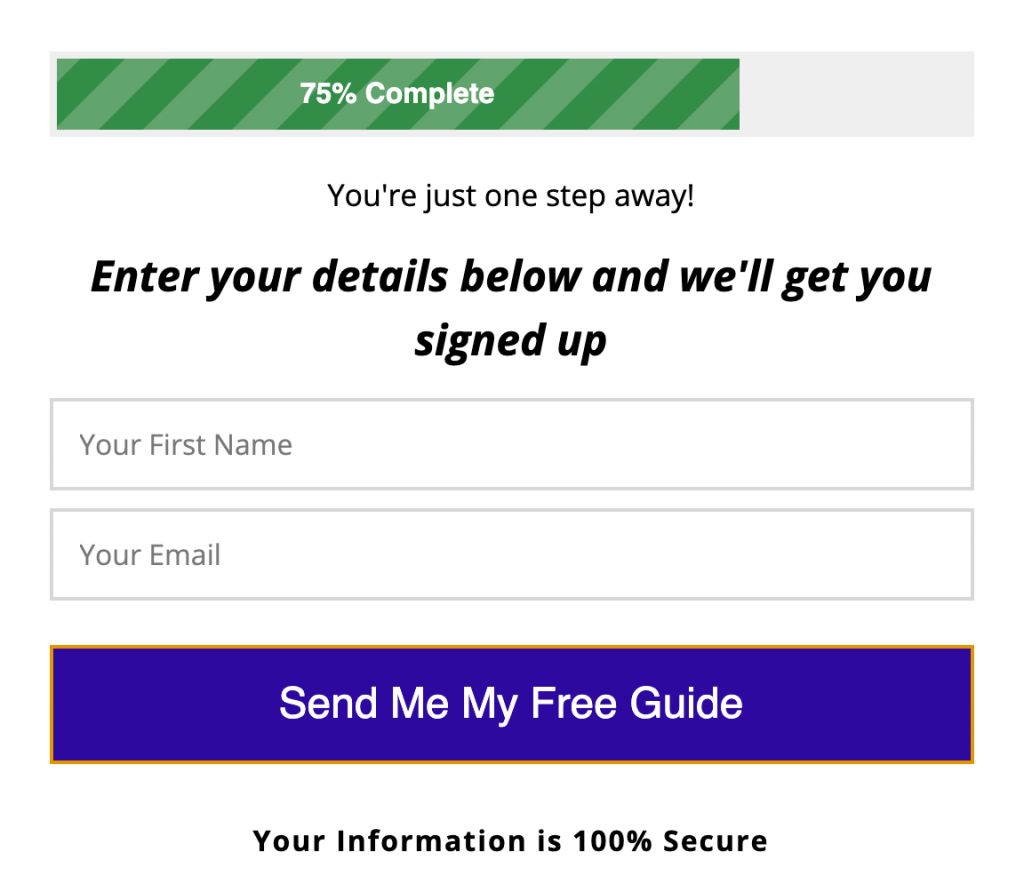 Let's learn how to build this automation to give a free guide to someone who subscribes to our opt-in form.
Step 1: Create a new automation
Go to Campaigns ⇨ Automations (Next Gen) and create a new automation.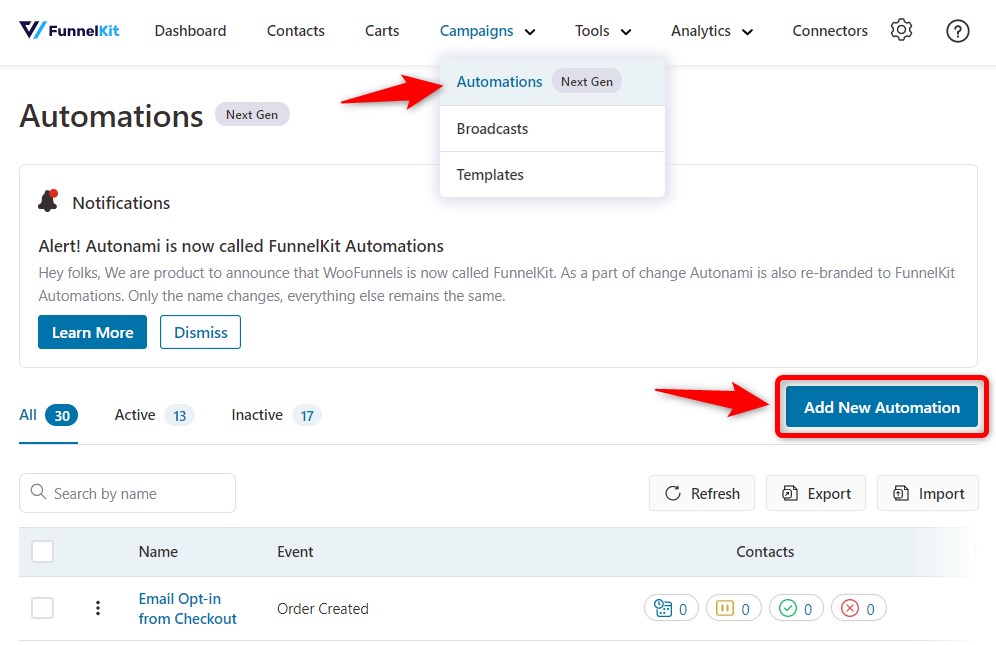 Hit Start from Scratch and enter the name of your automation.

Click on Create.
Step 2: Select an event
Select the event trigger - Form Submits under FunnelKit Optin Form.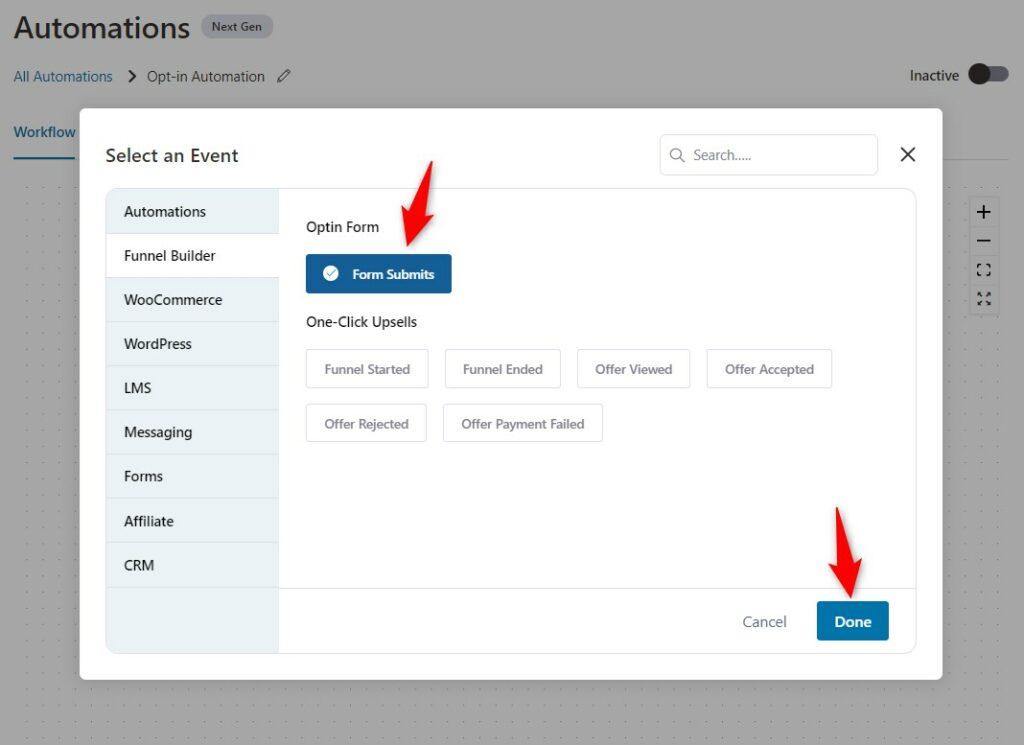 Click on Done.
Step 3: Configure your form and map the field
Select the form you created.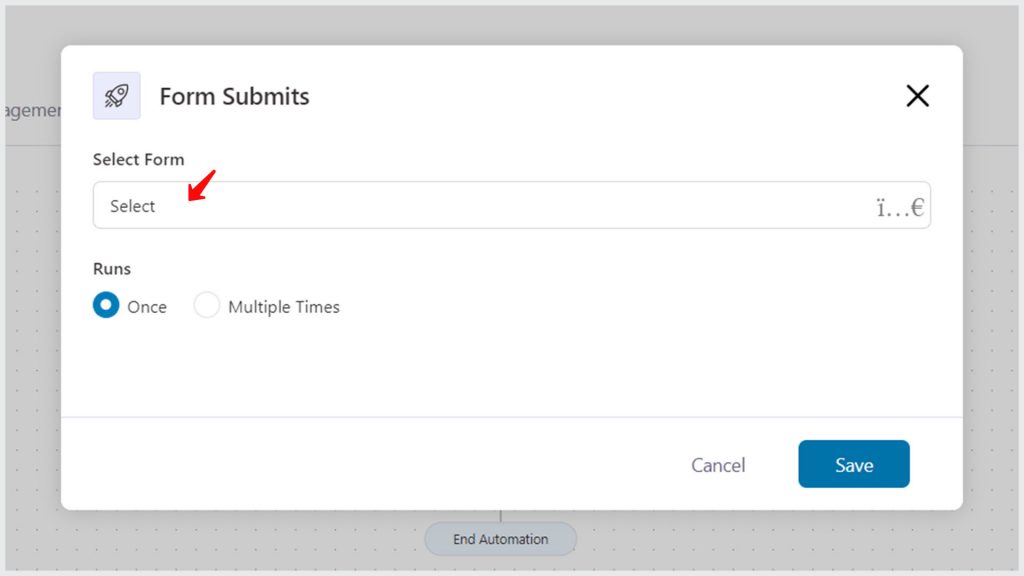 Now, map the fields on your form.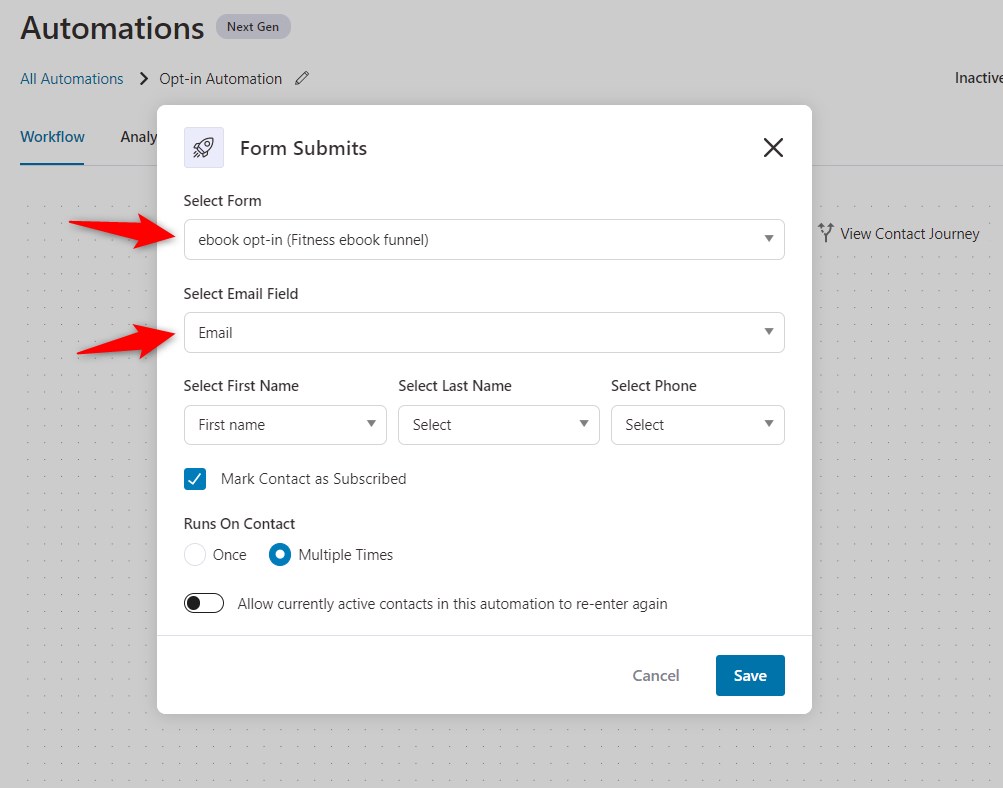 Once done, click on Save.
Step 4: Set an action
Select an action - Create Contact under FunnelKit Automations.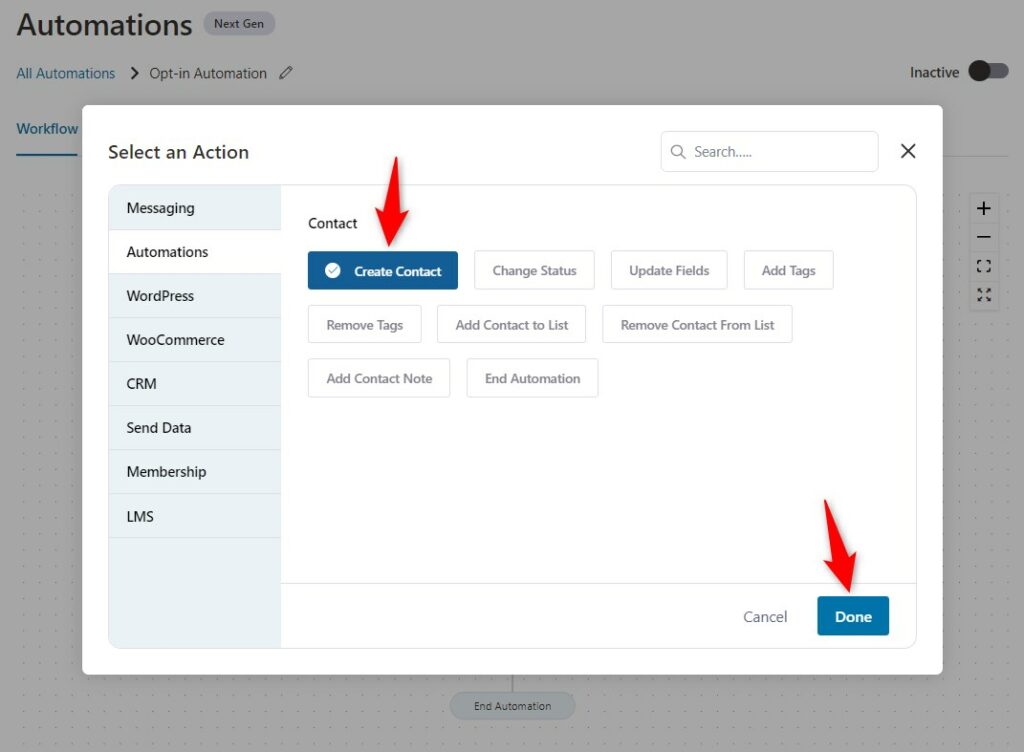 Click on Done.
Enter the fields using the form merge tags.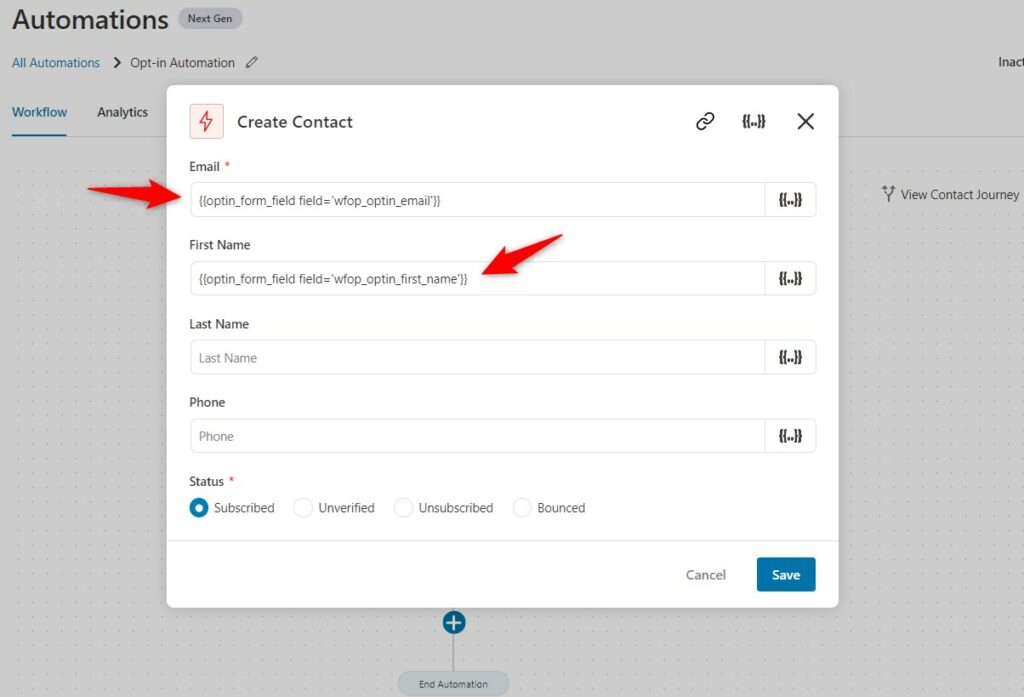 Click on Save when done.
Step 5: Set another action - Send Email
Now we will send an email with the link to our free guide.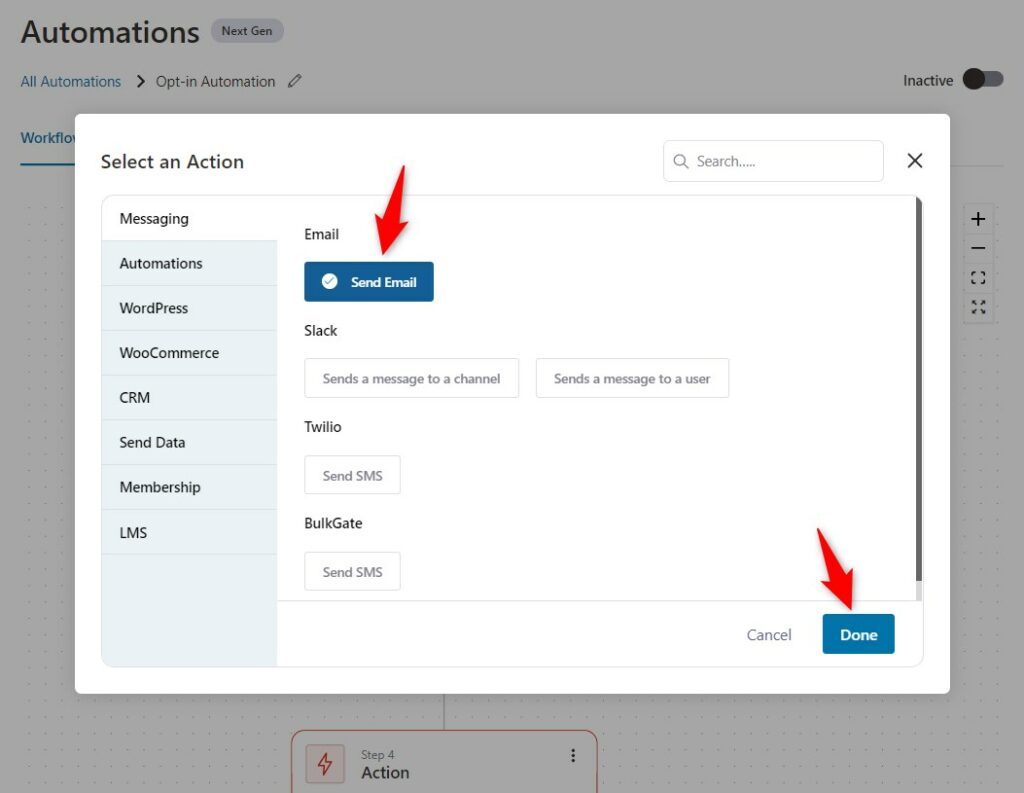 Now, compose your email.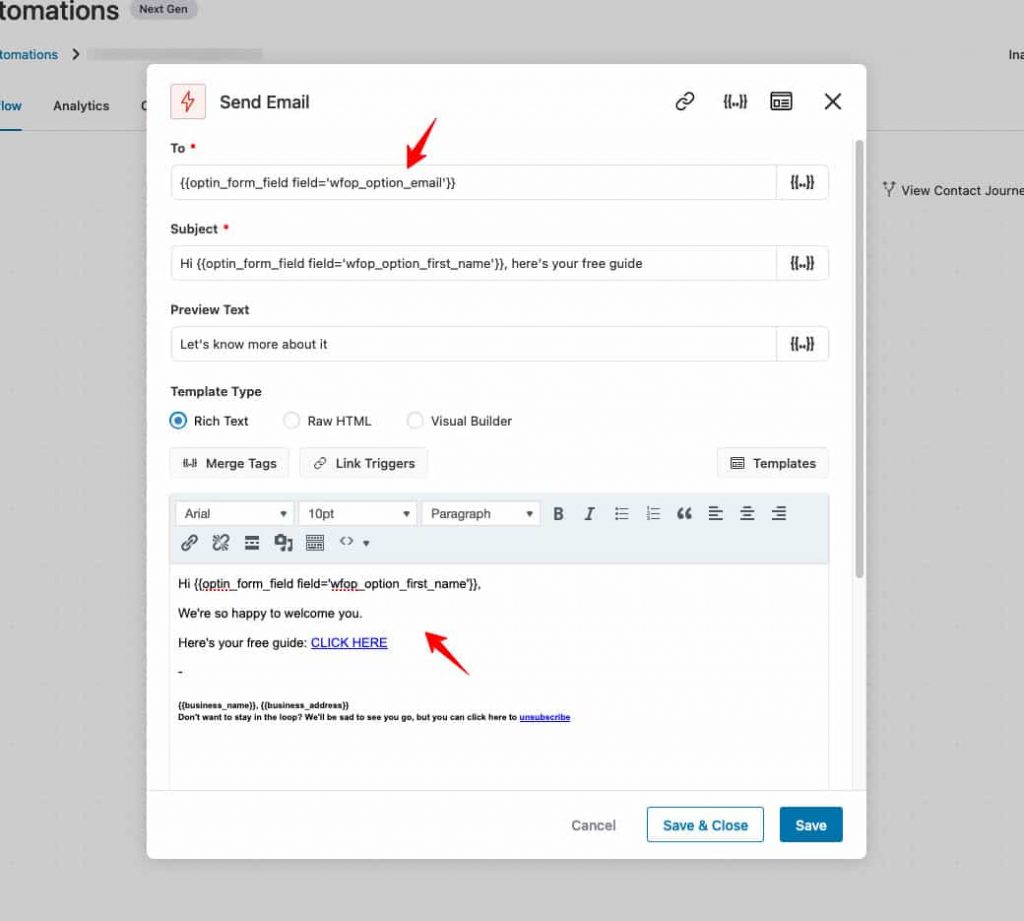 Once done, click on the Save button to lock all your changes.
Step 6: Make the automation live
Turn the toggle to active and make your automation go live.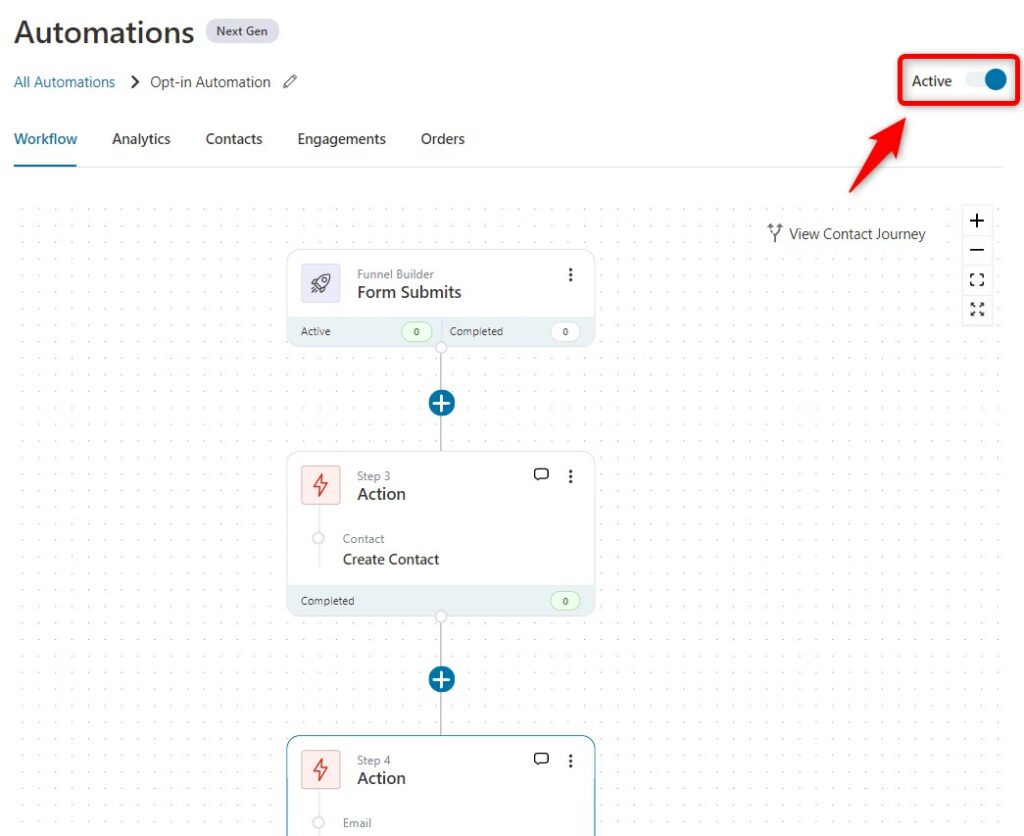 That's it! Now if someone signs up for this form, it'll create the contact in FunnelKit Automations.
Additionally, it'll send an email to the person regarding his free guide.
Well done! You have successfully created an automation using FunnelKit (formerly WooFunnels) Optin in FunnelKit Automations.