In this documentation, you will learn how to connect Hubspot to FunnelKit Automations.
Step 1: Login to your Hubspot account
Go to Hubspot and log in to your account.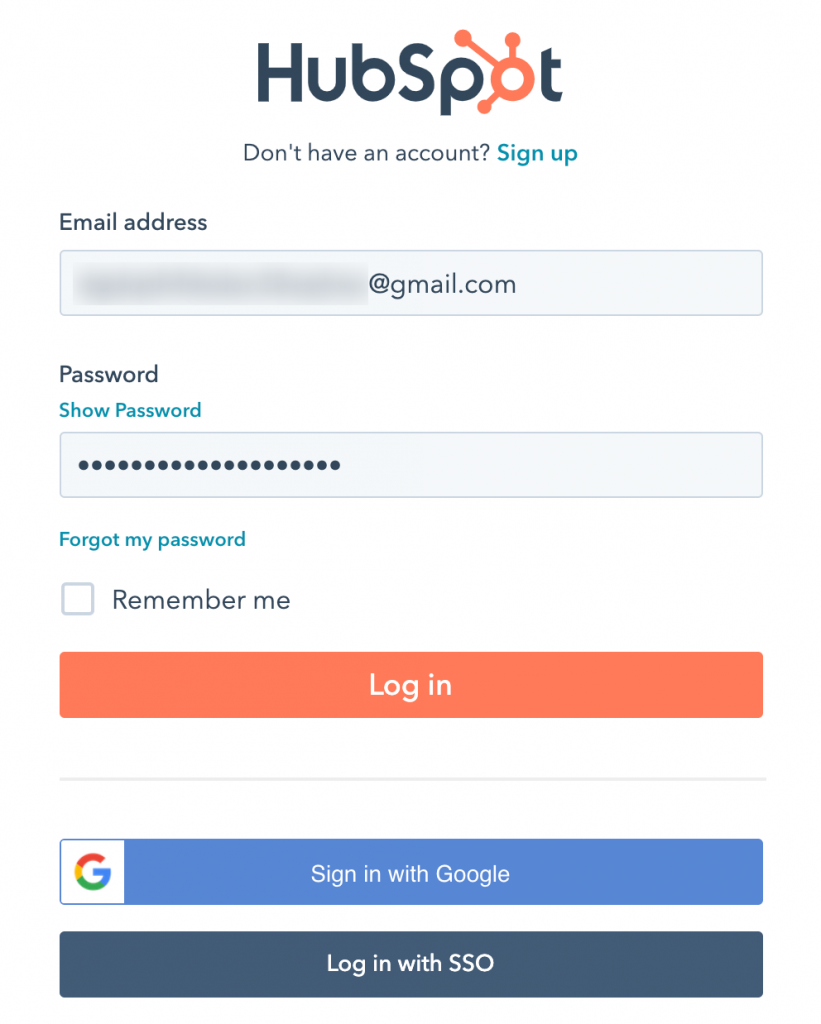 Step 2: Go to the Settings section
You'll direct to the Hubspot dashboard.
Click on the Settings section from here.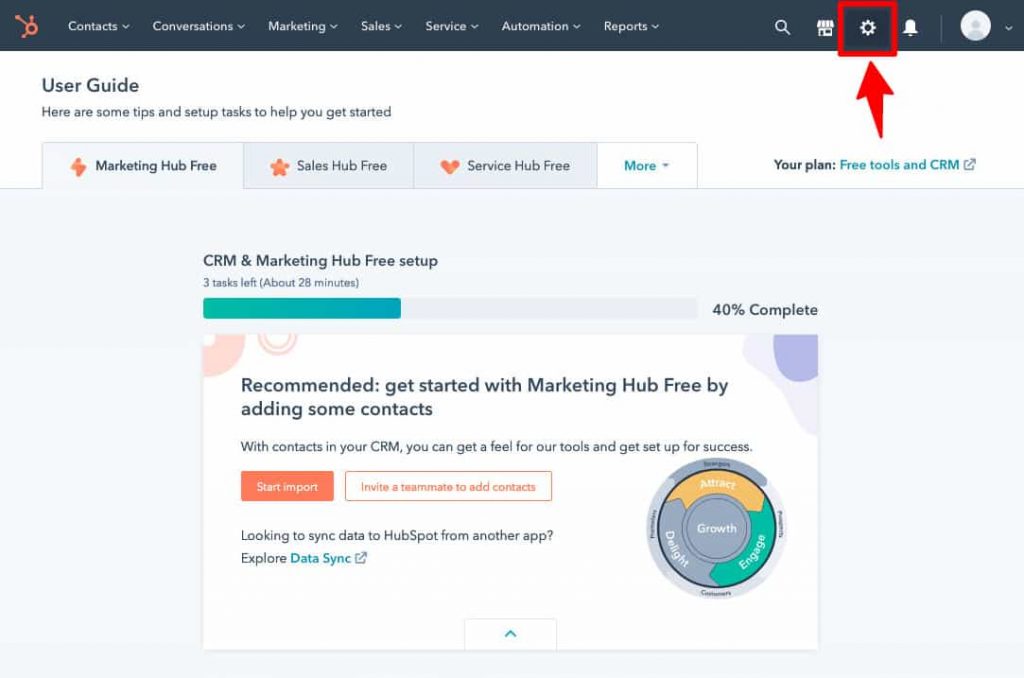 Step 3: Click on Integrations
Click on Integrations from the left sidebar.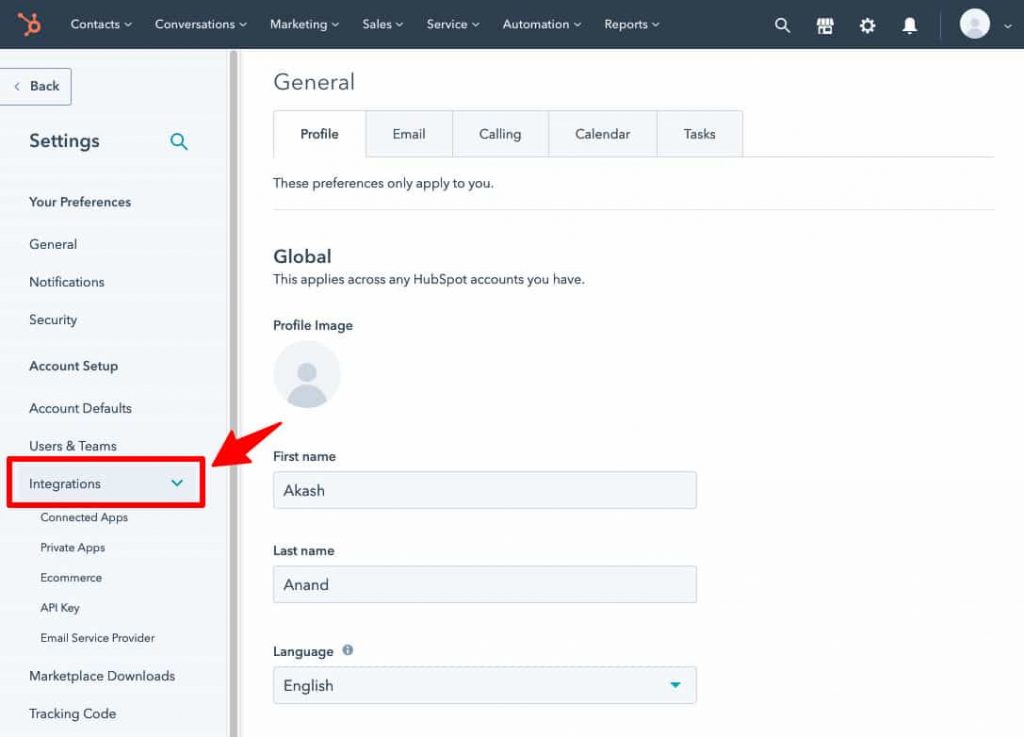 Step 4: Copy the API keys
Here you'll be able to view your Active API Key.
Copy this API key.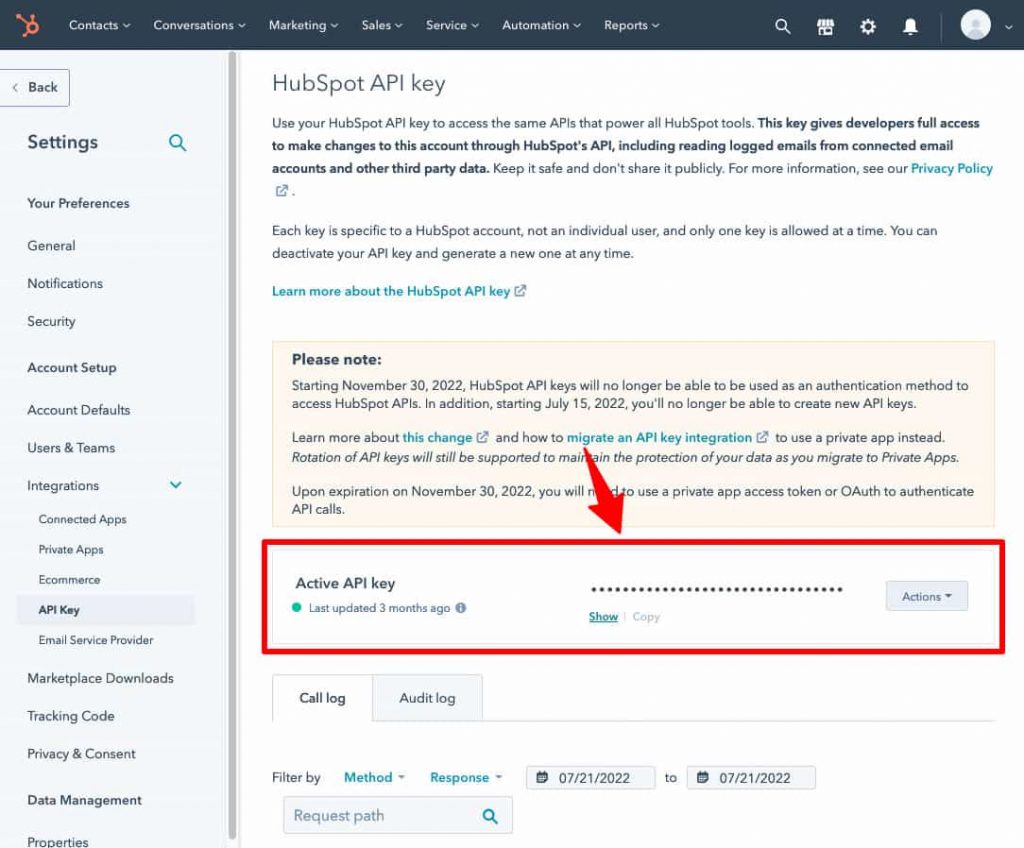 Step 5: Paste the API keys in FunnelKit Automations
Go to the Connectors tab under FunnelKit Automations.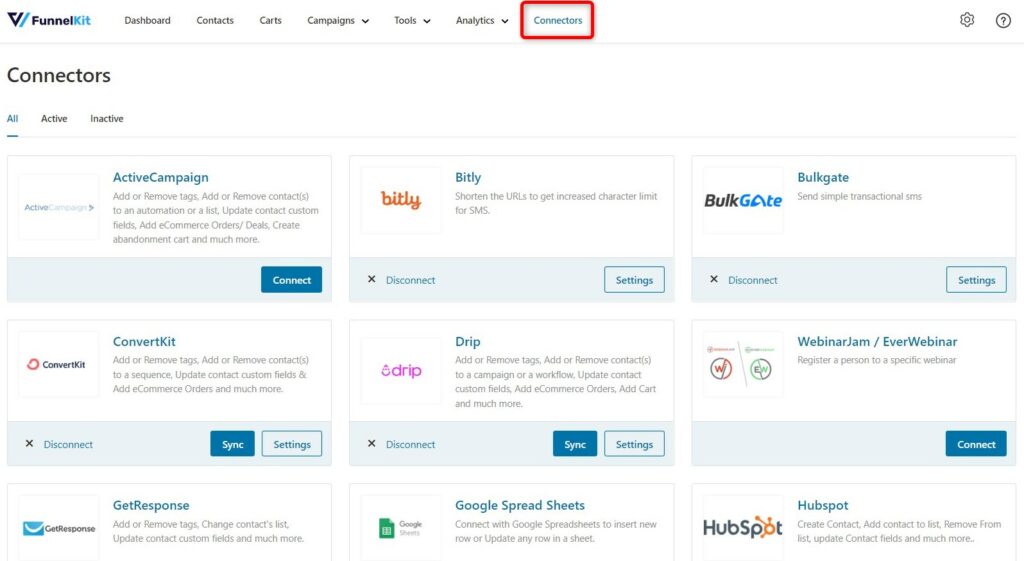 Click on Connect under Hubspot.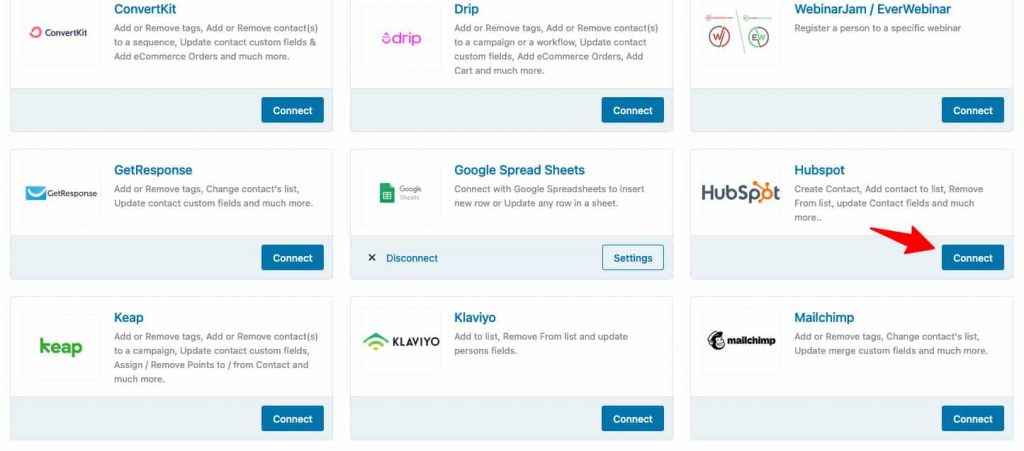 Paste the API keys here and click on Connect.

You'll get a popup prompt that your Hubspot account is successfully connected.

That's it! This is how you can connect Hubspot with FunnelKit Automations.