FunnelKit Automations provides you with a real-time update on the number of carts created, the number of recoverable and recovered carts, as well as the prospective and actual revenue generated.
The cart performance can also be seen graphically to give you another perspective at a glance. And you can even choose the time period for which the data should be displayed.
To check how your cart is performing, go to Analytics → Carts.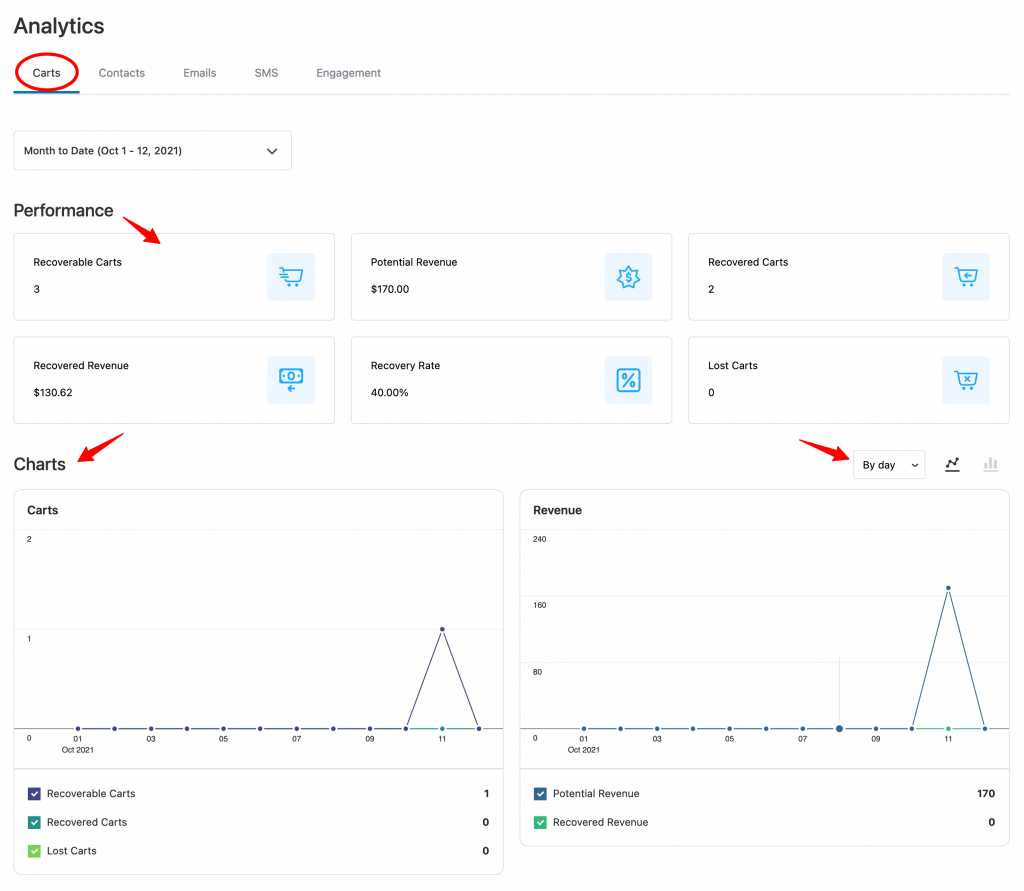 Date Range - You can select a range of dates to check your performance data. You can select the range from Presets available or manually pick the date through the Custom option.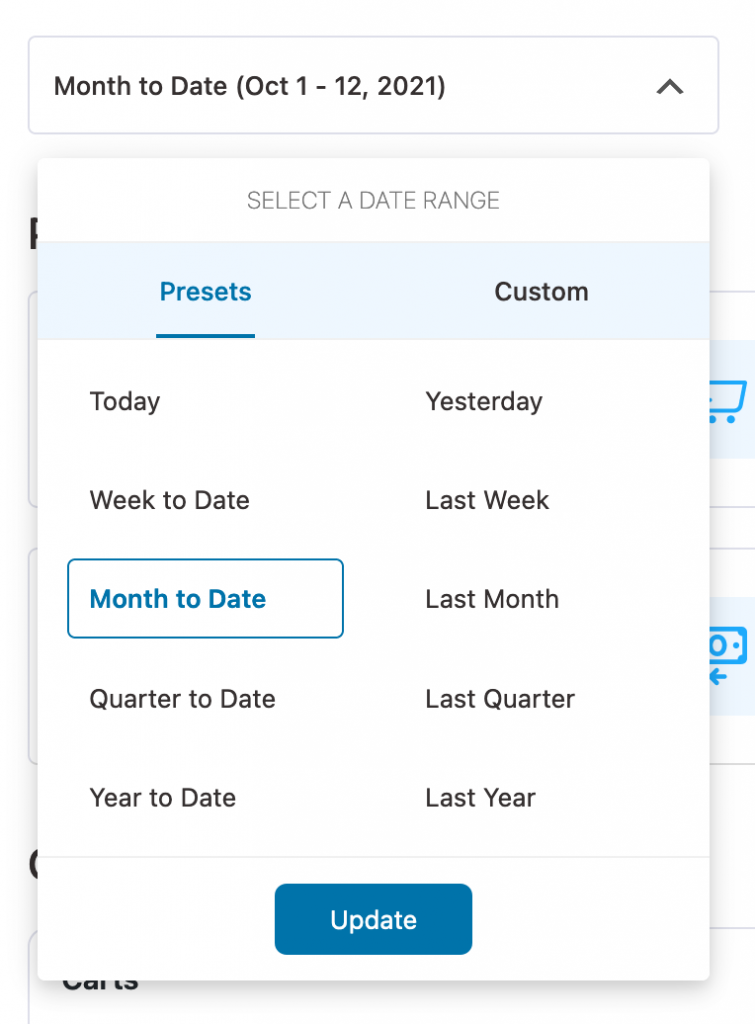 Once you have selected the range, click on Update. Now, the data will be shown to you as per the set dates.
Performance
For Carts, you'll be able to see the Performance in terms of:
Recoverable Carts
Potential Revenue
Recovered Carts
Recovered Revenue
Recovery Rate
Lost Carts

Note: All the data will be shown based on the date range set above.
Charts
This section will show the graphical representation of your data with the Carts area on the left and Revenue on the right. On the top, you will see an option to change it Bar Graph or Line Chart and filter it by day or by week.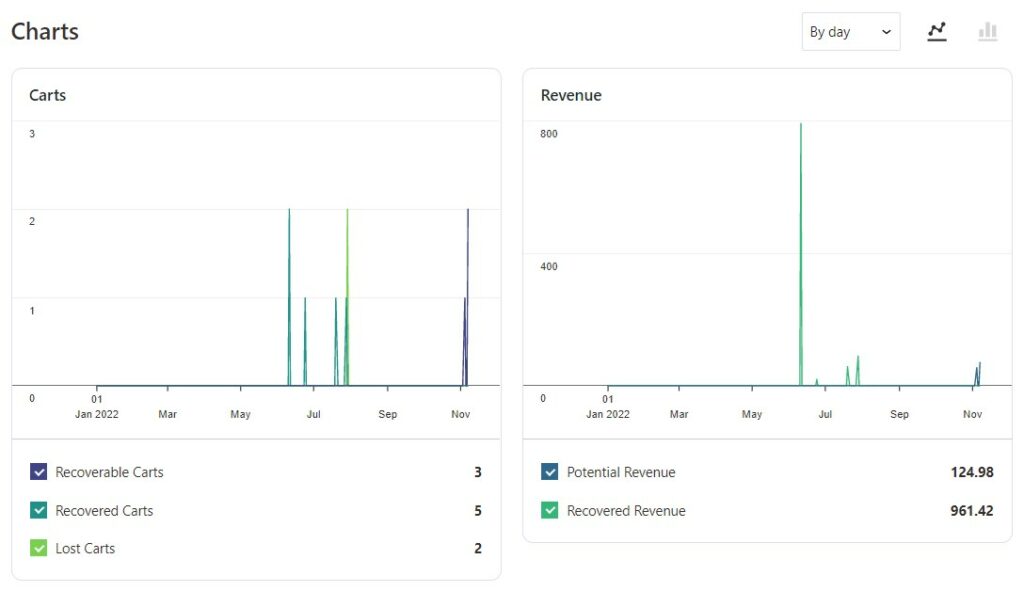 Here we have covered analytics related to carts!