Once you have connected ActiveCampaign with FunnelKit Automations, you can set up and send your abandoned cart details to your ActiveCampaign account using FunnelKit Automations.
You just need to synchronize your WooCommerce store with the ActiveCampaign account.
Integrating WooCommerce site with ActiveCampaign
On ActiveCampaign, go to Settings ⇨ Integrations and click on Add an Integration.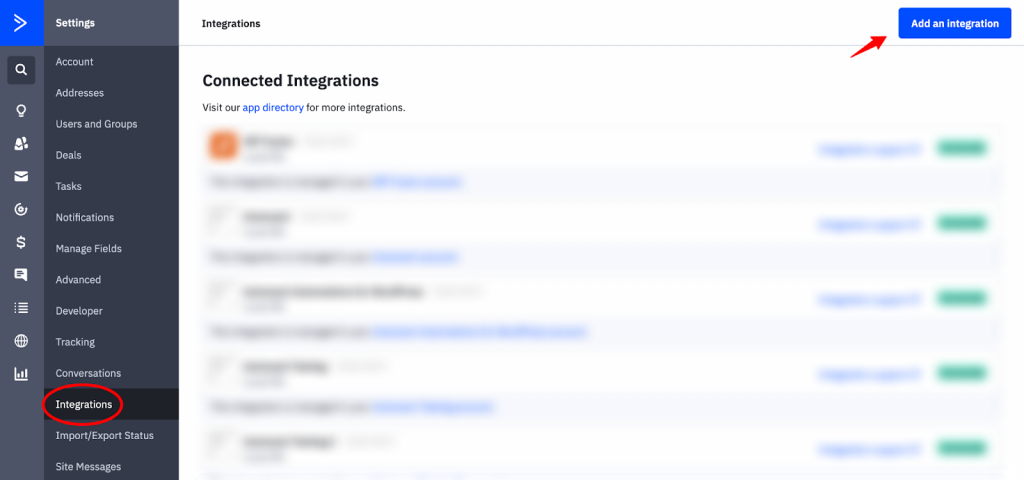 Click on WooCommerce.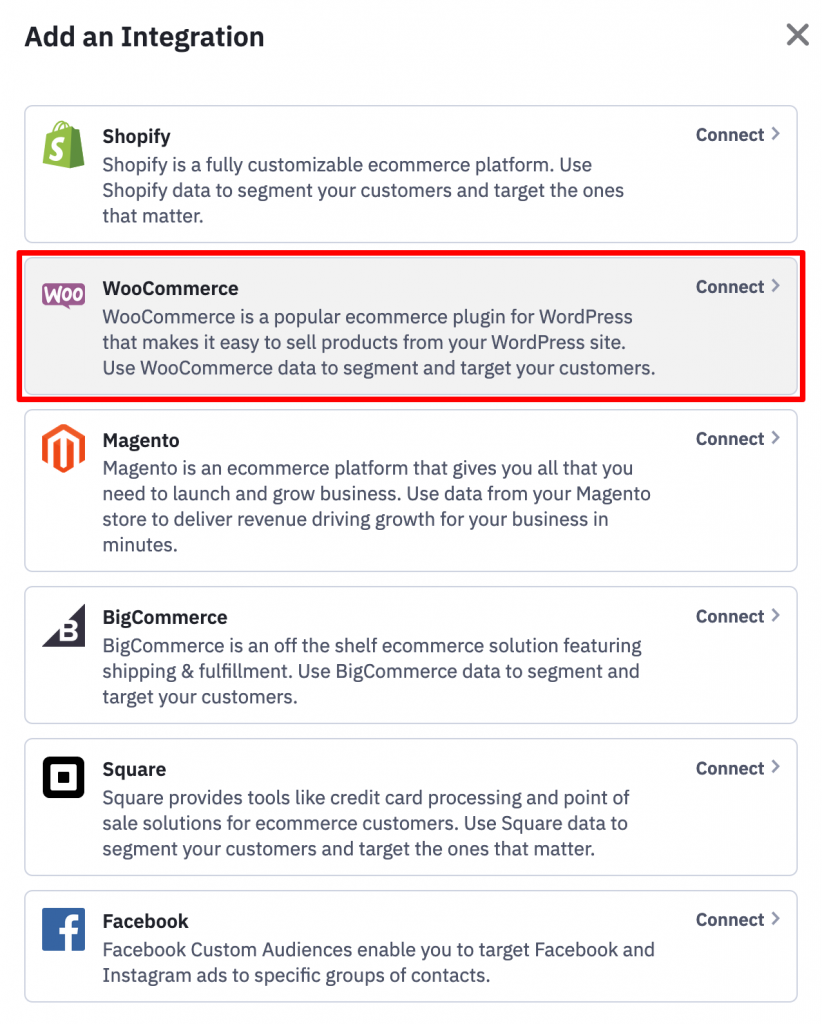 Enter the URL of your WooCommerce store.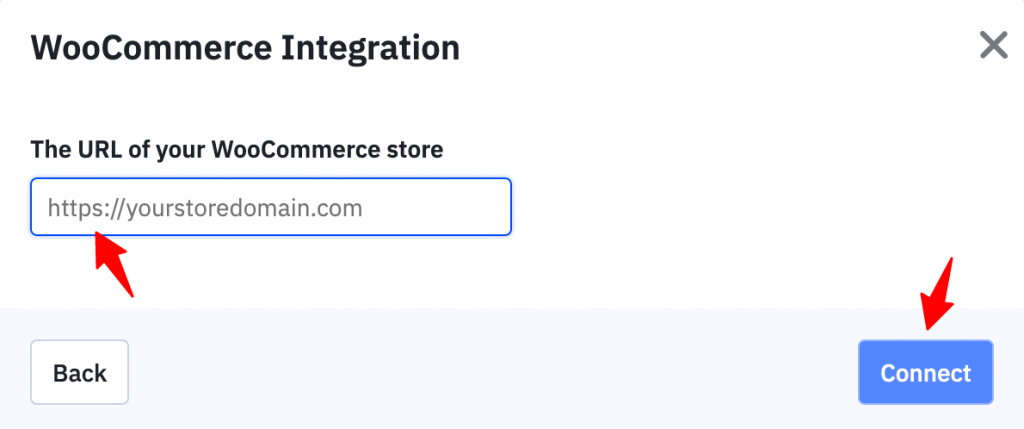 Click on Connect.
Wait a few seconds and your WooCommerce store will be successfully synced.
Creating Abandoned Cart Automation
Go to Campaigns ⇨ Automations (Next Gen) and click on the Add New Automation button to create a new automation in FunnelKit Automations.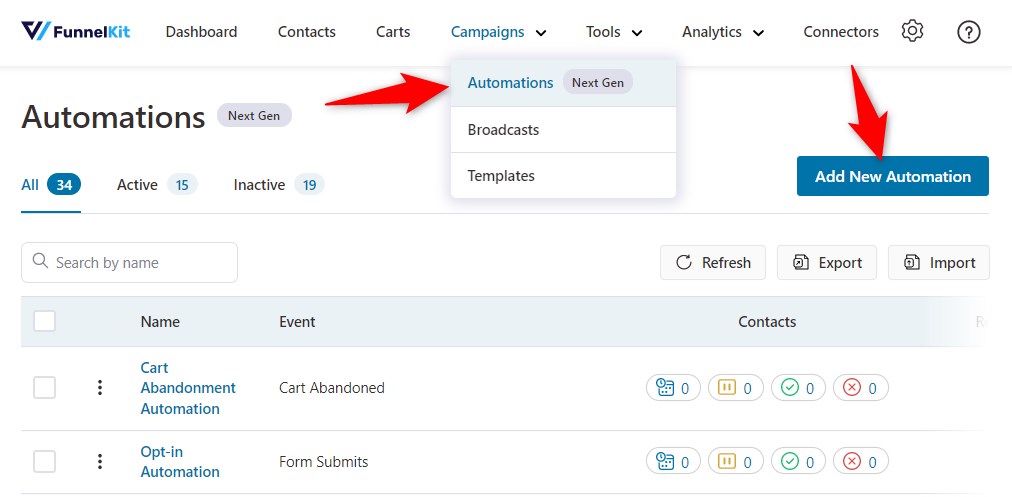 Start from scratch and name your new automation.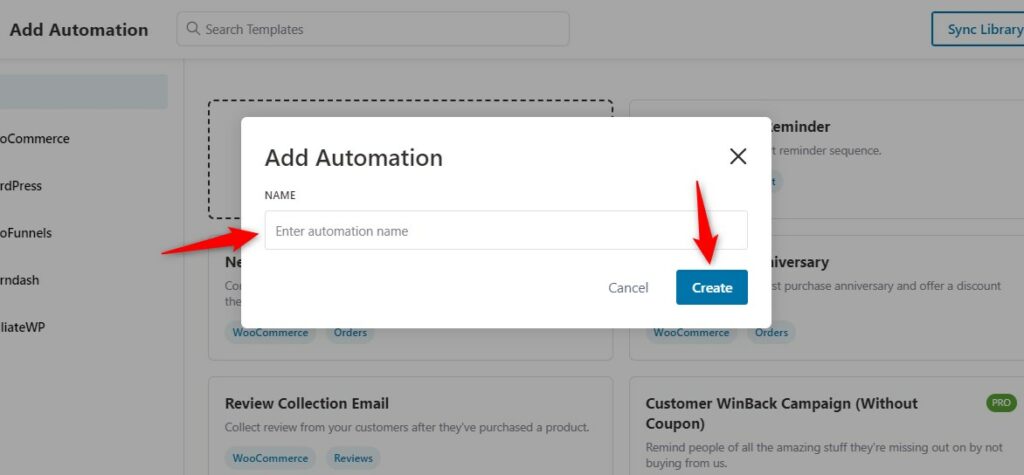 Click on the Create button.
Select Cart Abandoned as the event.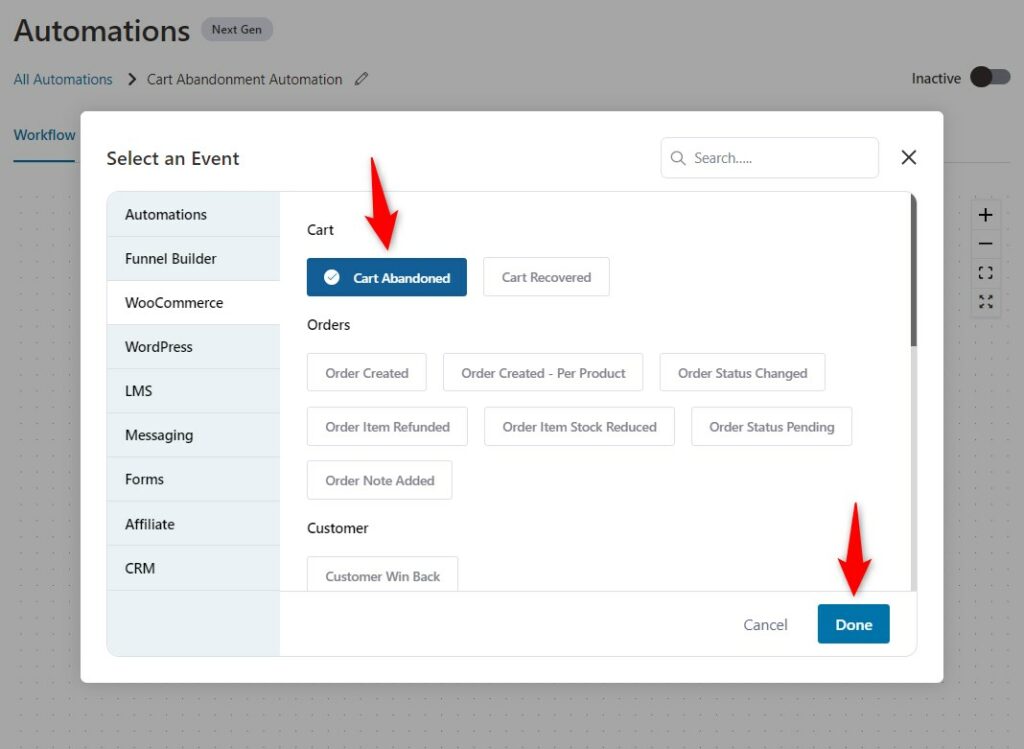 Click on Done.
To set up an action, click on the (+) icon.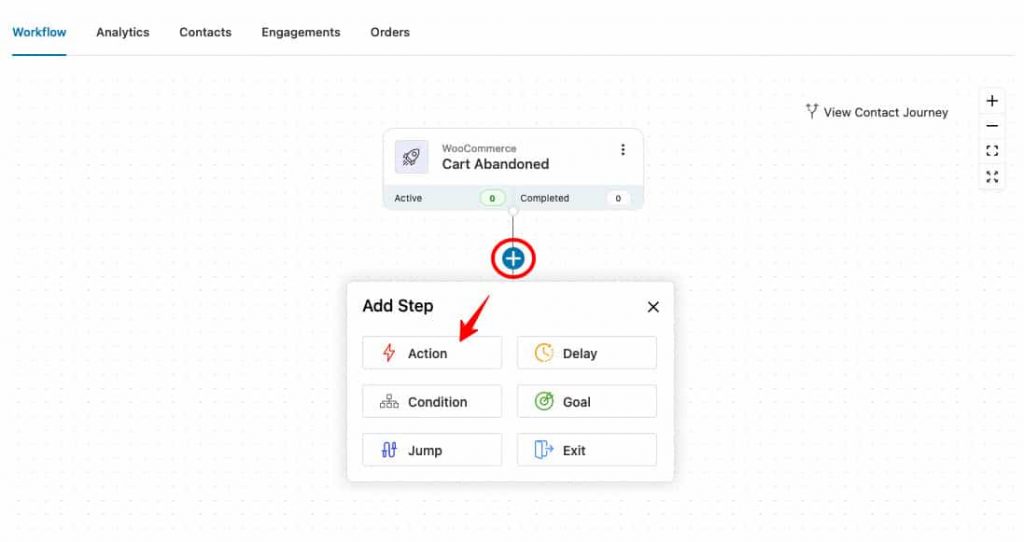 Now select Create Abandoned Cart under ActiveCampaign as the action.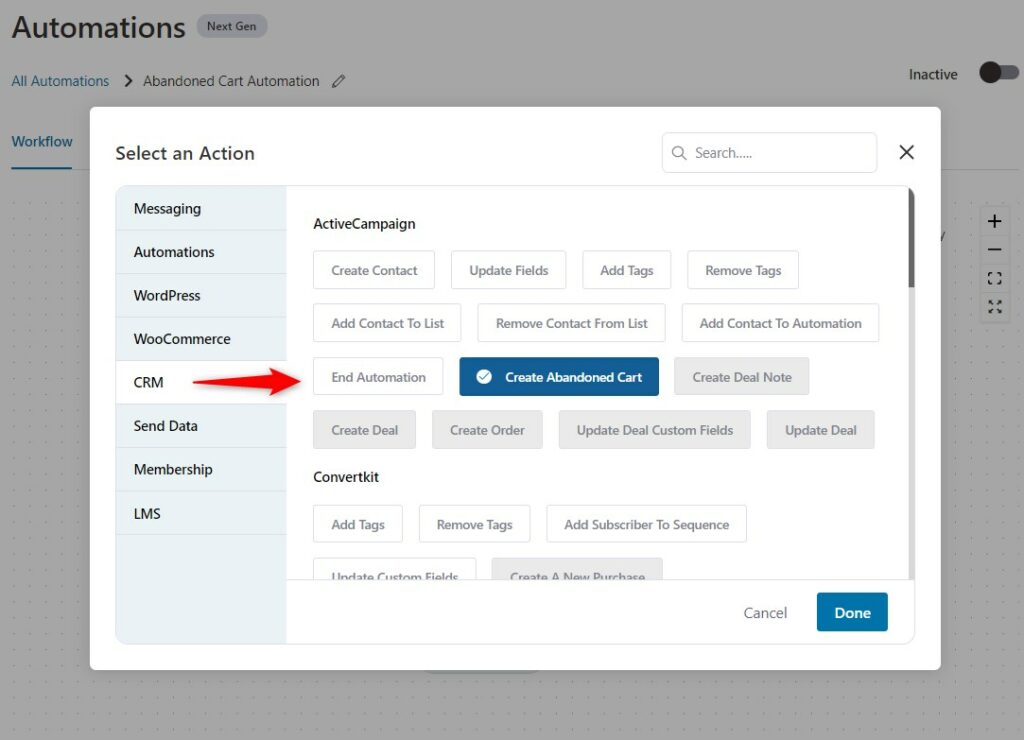 Click on Done.
Configure the action by specifying the recent WooCommerce connection to your ActiveCampaign account.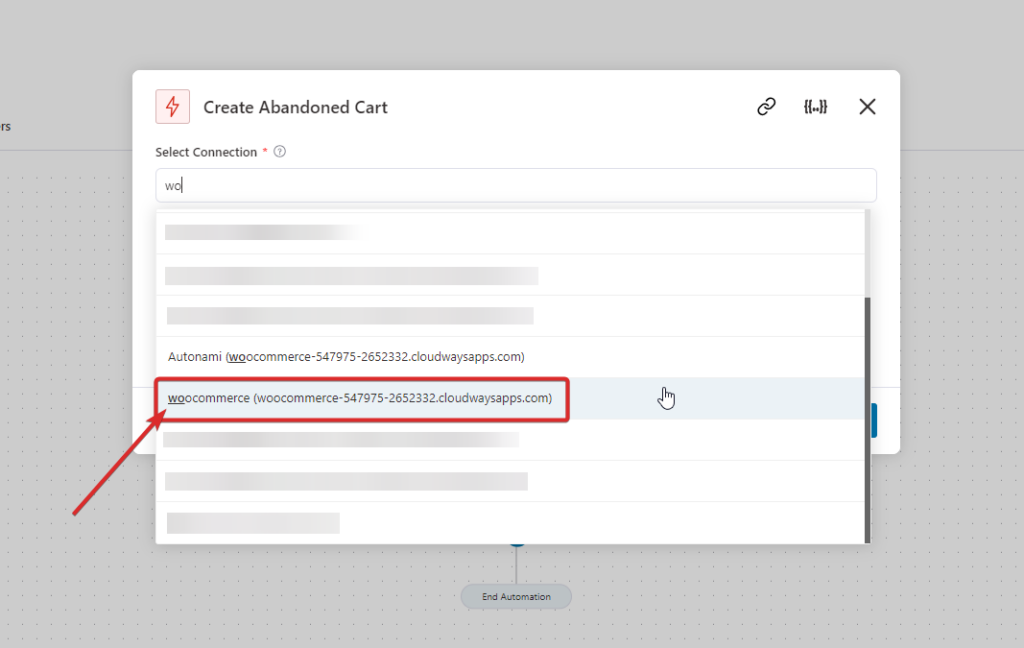 Now if any user abandons their cart, the captured details will be sent to your ActiveCampaign account: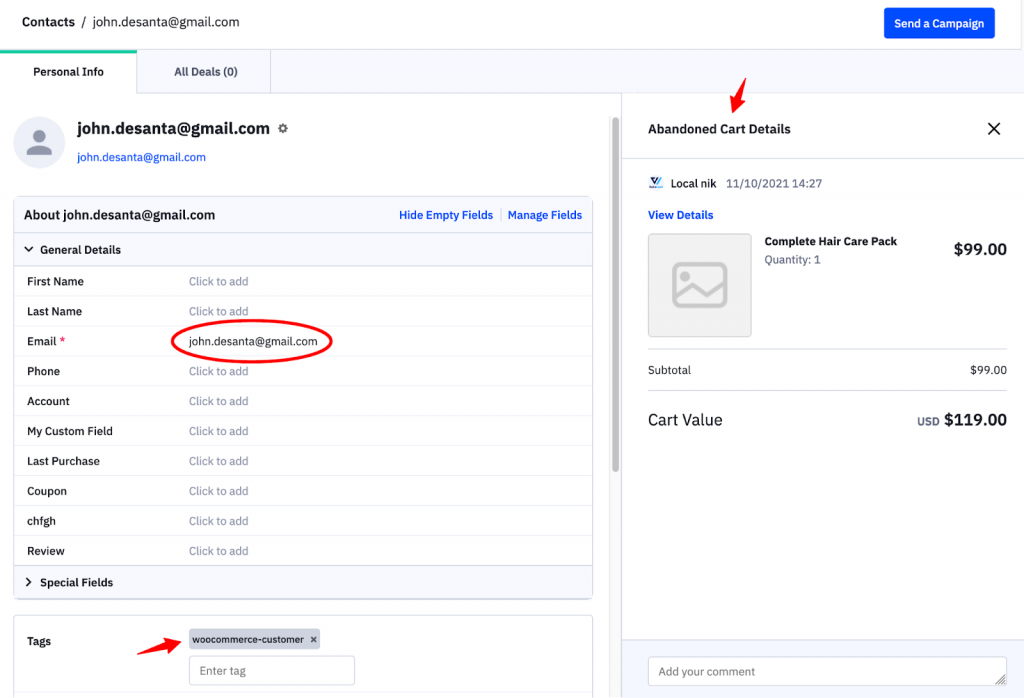 As you can see the live cart has captured the email address entered by the user before they abandoned their cart.
You can see the following information about this contact:
Email address
Cart value
Cart item
Tags added with the integration
Once you have the contacts, you can add them to any cart abandonment automation or any other marketing campaigns that you may have.
That's it! This is how you can set up abandoned cart automations and send these details to your ActiveCampaign account using FunnelKit Automations.