If you have installed FunnelKit Automations for the first time, it's important to enter your email and business details.
Go to Settings in FunnelKit Automations. Under General, you can find this field.
Enter your business name and address here.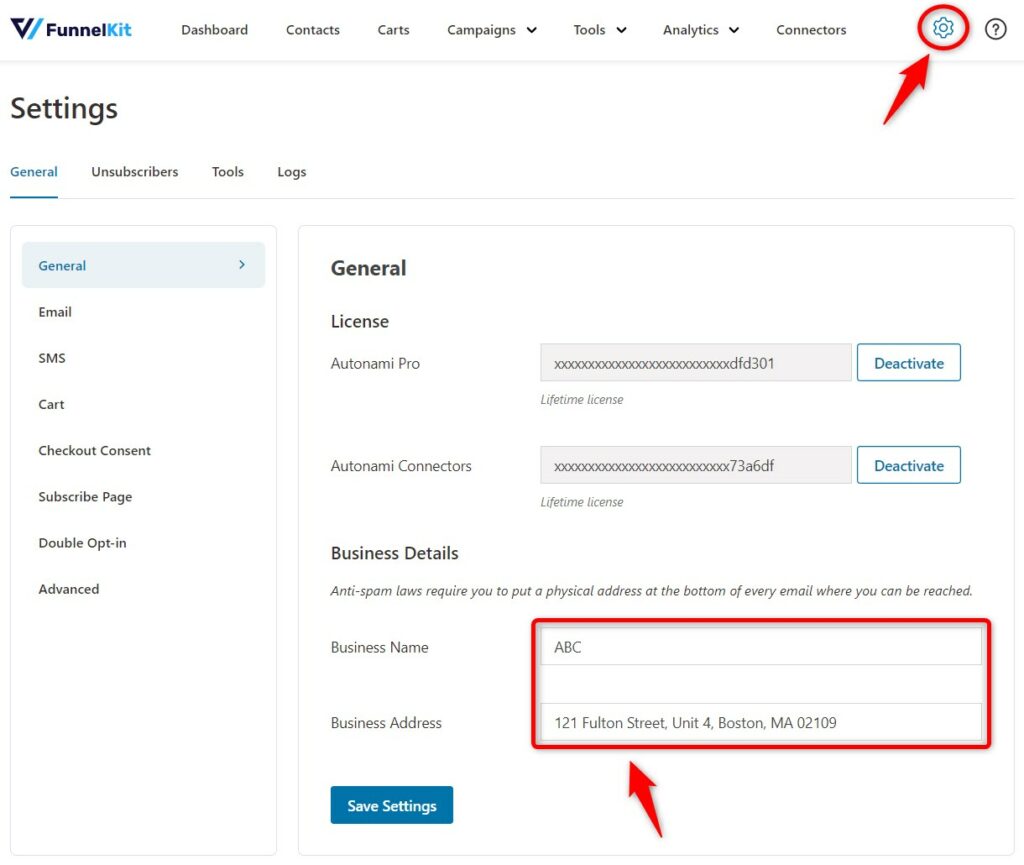 Click on Save Settings when done.
Under Email, add your From Name, Email and Reply To Email address.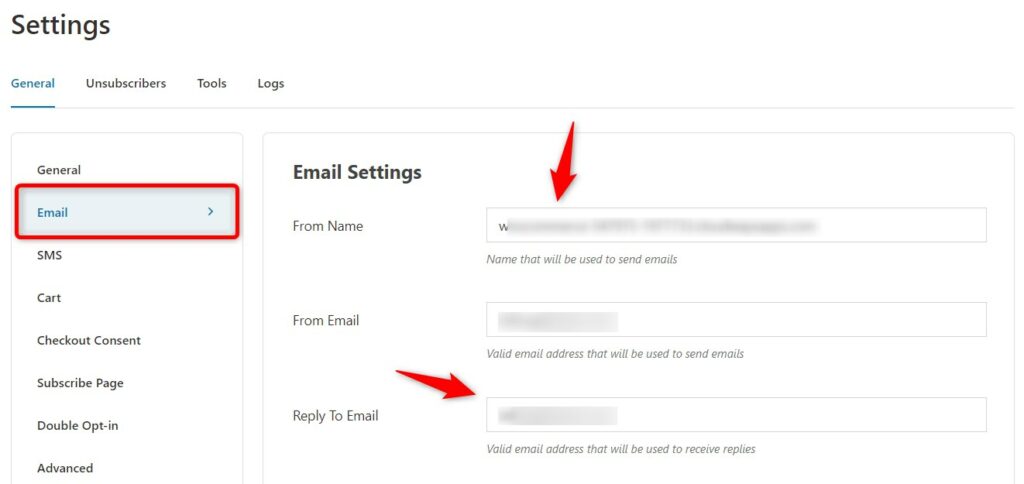 Once done, click on Save Settings.
Well done! You've successfully added your business and email details to FunnelKit Automations.
You are now all set to start using FunnelKit Automations!