Want to reach out to your customers on their purchase anniversary and offer a personalized coupon code?
Purchase anniversaries are great opportunities to touch base with your customers and remind them of you.
They also increase your sales because these timely emails make customers feel special.
Watch this video to see different types of post-purchase emails and how to set them up:
Here's the purchase anniversary automation that we'll be creating:

The first email is a hype-building email, encouraging them to look forward to the next day's email that'll contain a surprise coupon code.
The second email shares the personalized coupon code, followed by a final nudge email.
So here's how you can set up this automation.
Step 1: Select the trigger for your purchase anniversary automation
When you go to FunnelKit Automations >> Automations (Next Gen), you'll see this screen with all the workflows that you've created, select add new from here: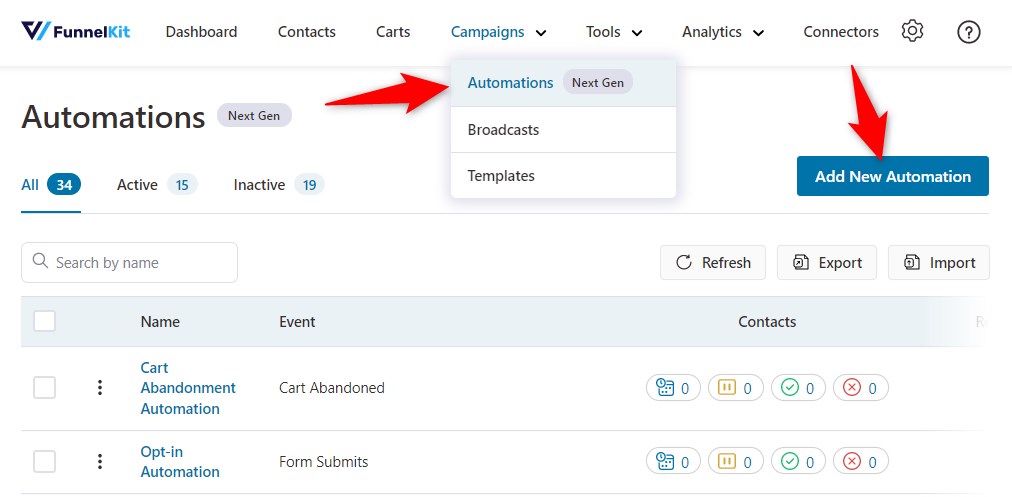 Hit Start from Scratch and name your automation.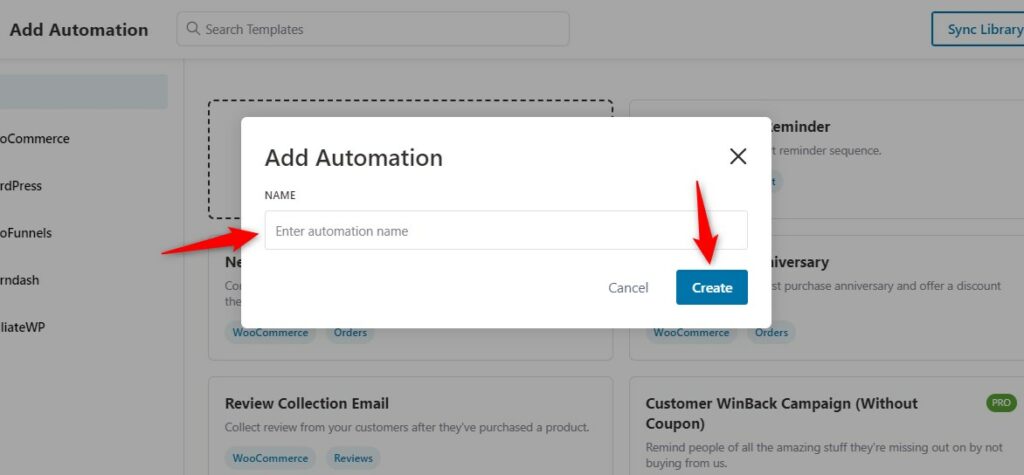 Choose the 'Order Created' trigger under WooCommerce.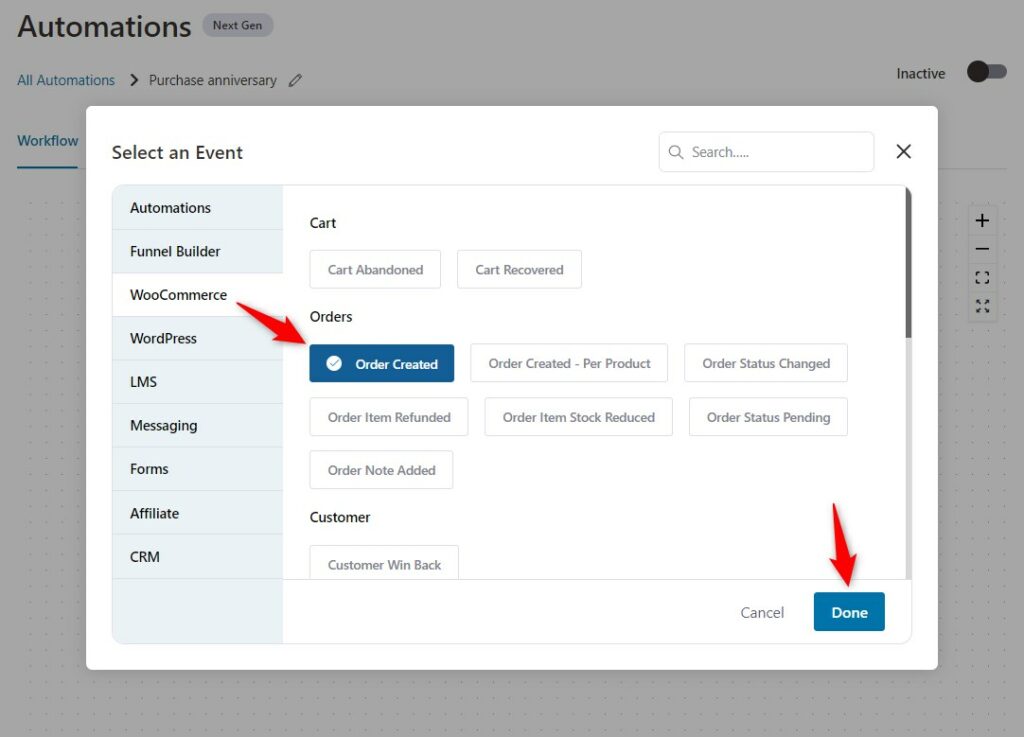 Configure this event to specify the order status, run single/multiple automations, and enable/disable the option to allow currently active contacts to re-enter automation.
Furthermore, you can specify any product if you want to run a particular item.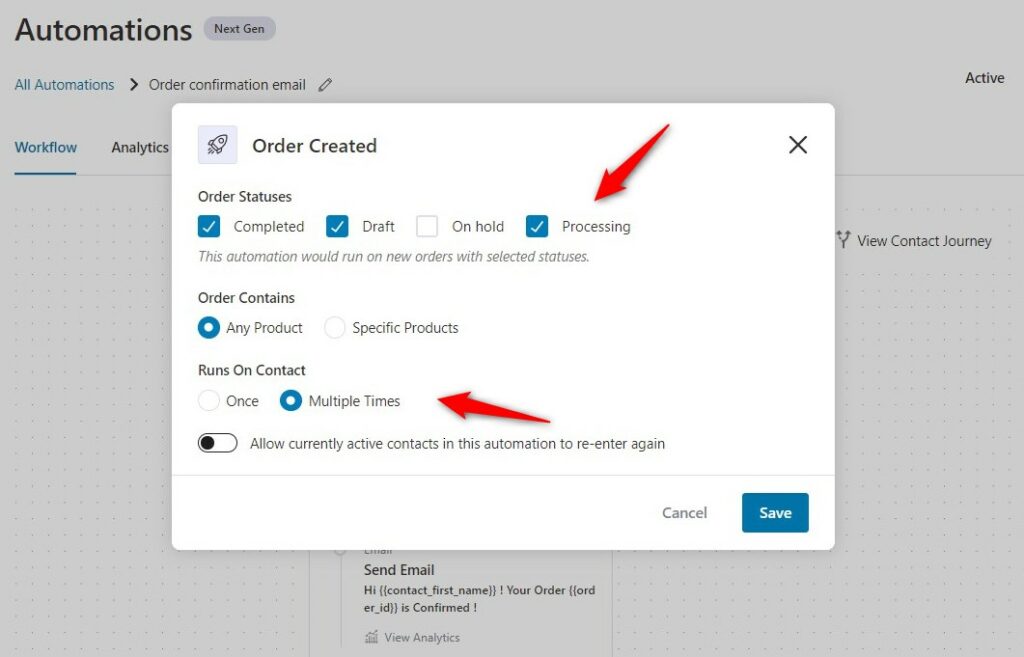 Click on Save.
Step 2: Set the delay
Click on the Add (+) icon and choose Delay.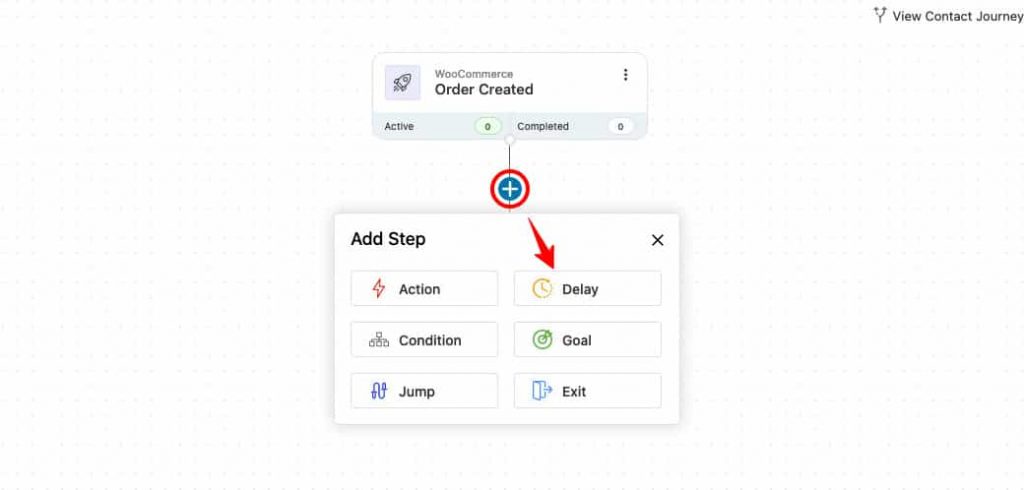 Since this is a 6-month purchase anniversary sequence, and the first email is about hype-building, set a delay of 179 days for this email.
If you're creating a 3-month anniversary sequence then set a delay of approx. 89 days.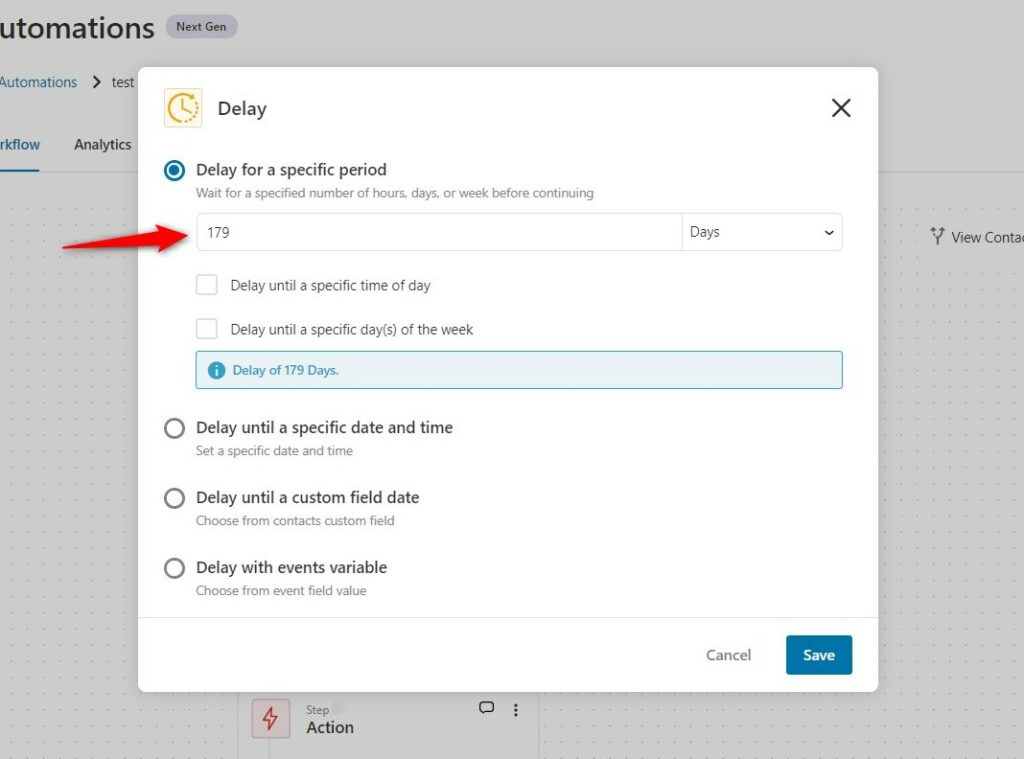 Step 3: Add the 'Send Email' action
Choose the Action.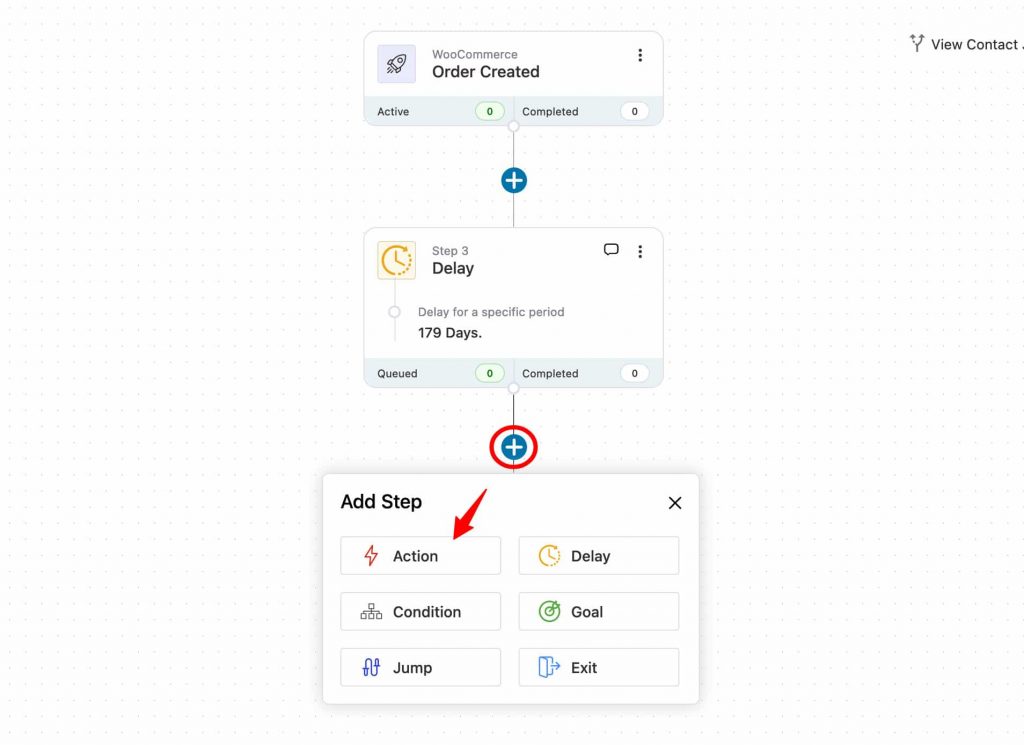 Select 'Send Email' as action and craft your email.
You'll find the 'Send Email' option in the list of actions.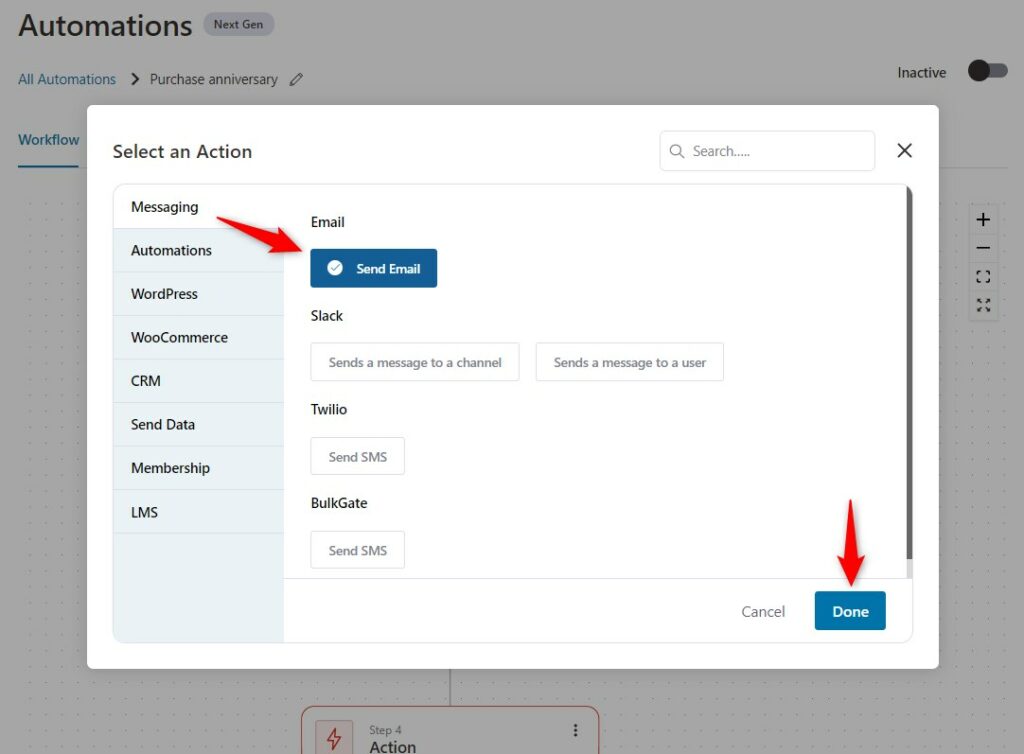 When you hit the 'Send Email' button, the email customizer pops up in your workflow area.
Craft your email here using merge tags.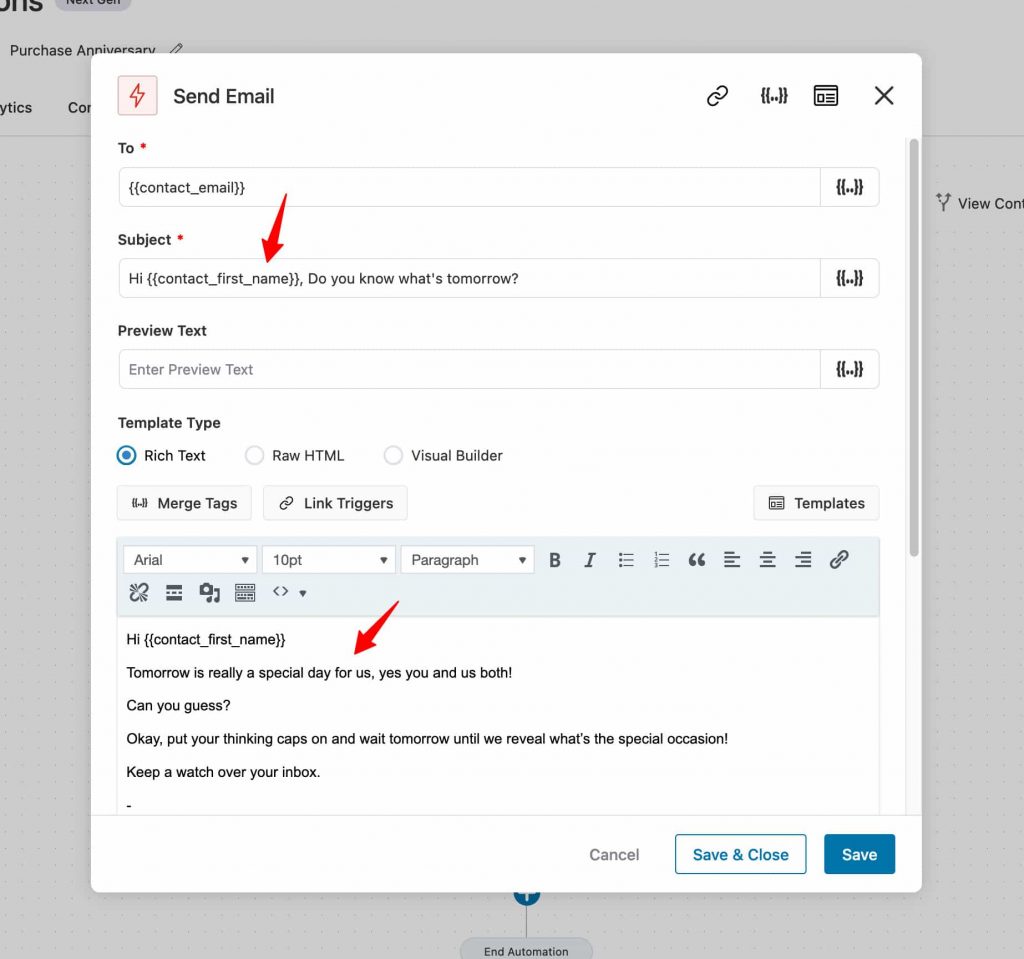 Step 4: Set the delay
Add the delay of 1 more day for the next event.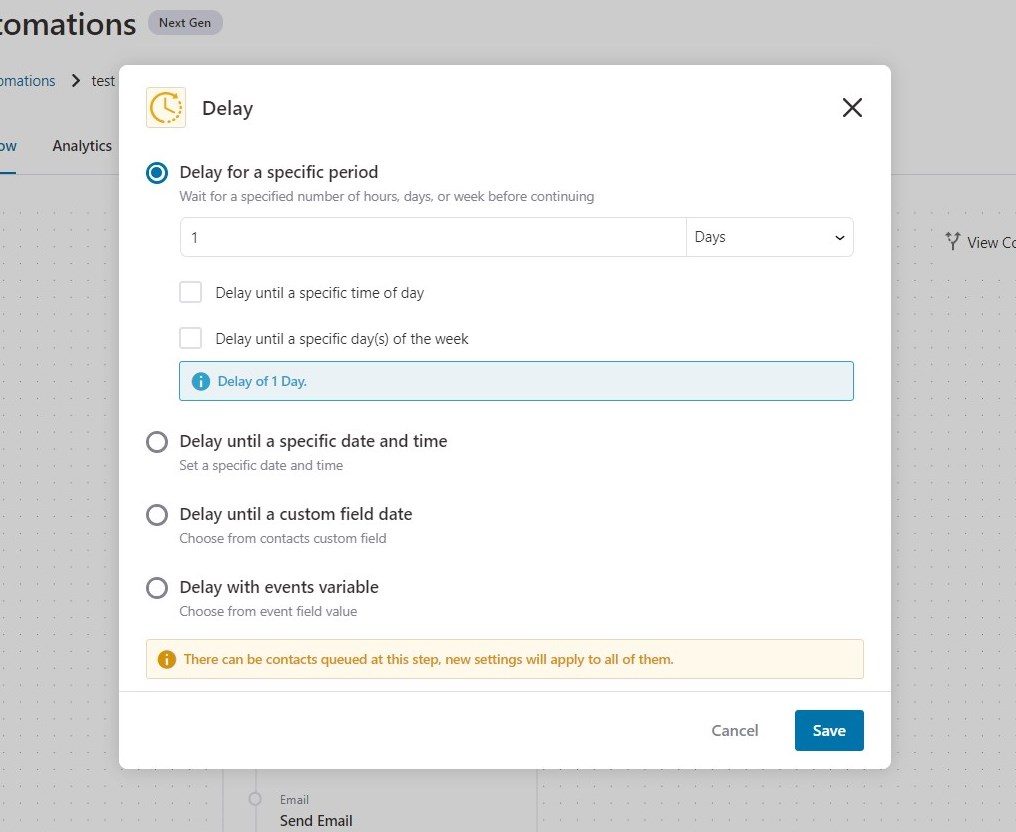 Click on Save.
Step 5: Create a personalized coupon code
Add the 'Create Coupon' action here.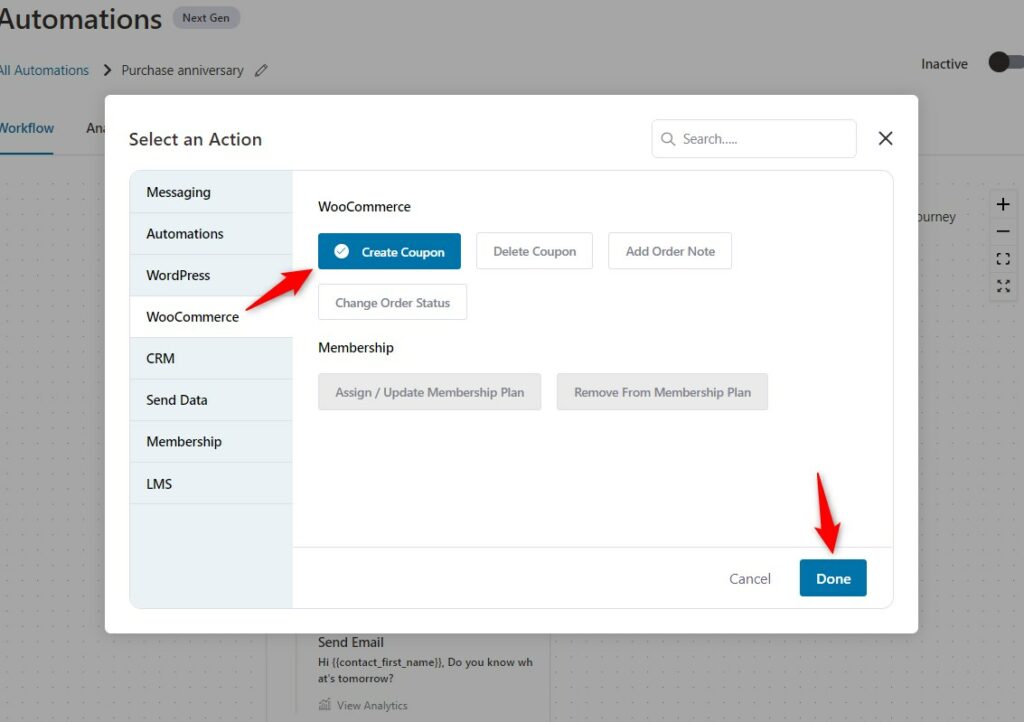 When you do this, the coupon customizer opens up.
Select the base coupon and then personalize the name of the coupon using merge tags.
Also, set an expiry of 2 days for the coupon. This means that this coupon will be valid only for 2 days.
Here's how to do that: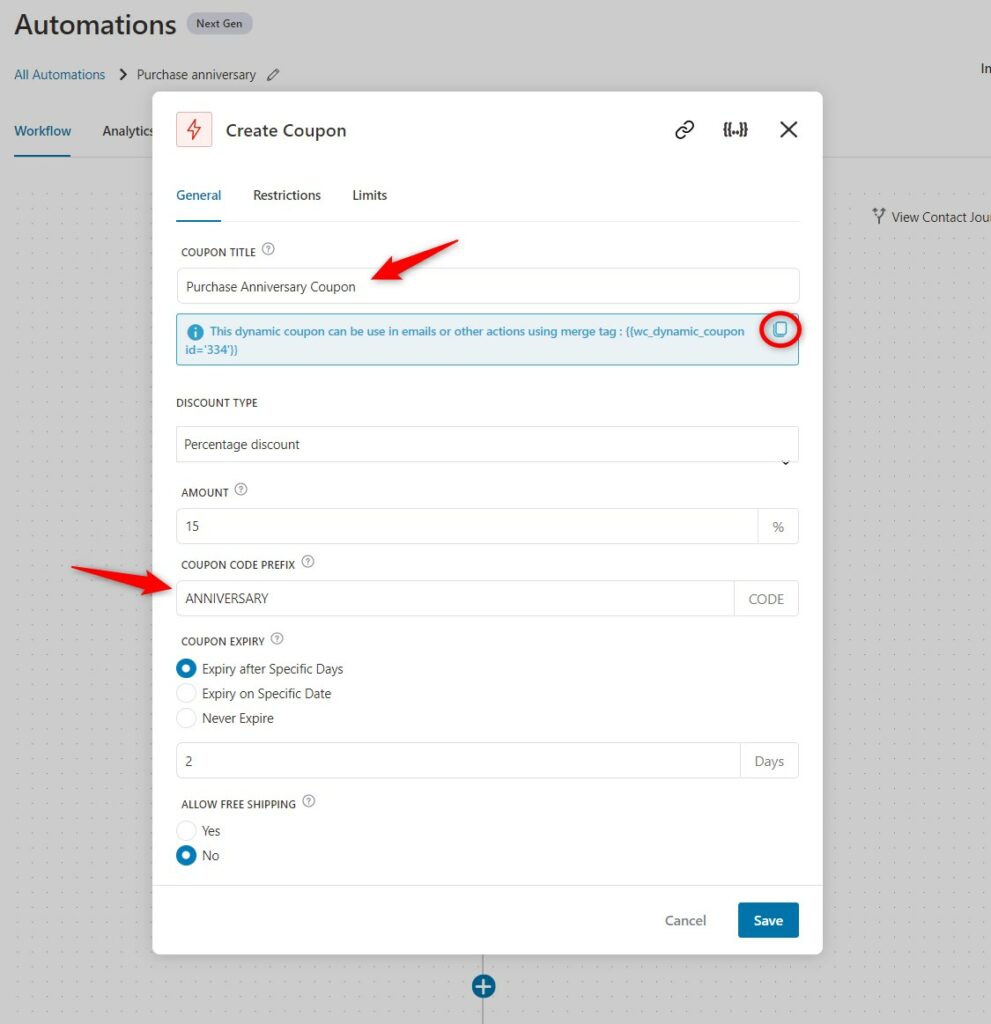 Once done, click on Save to lock all the changes.
Step 6: Add more emails to this workflow
Here's how the anniversary email will look: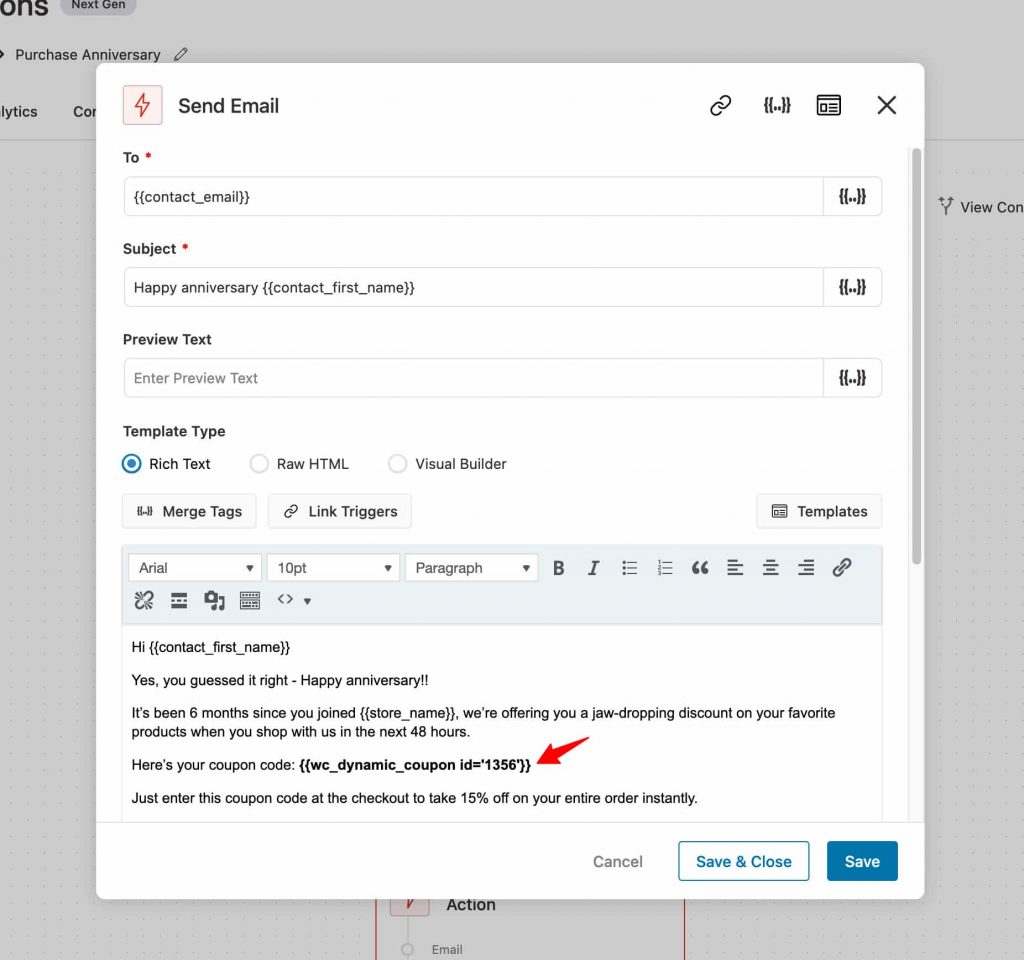 Schedule the second email to be sent after 180 days of purchase. Share the personalized coupon code.
The next email can be a reminder email to urge them about using this coupon and making a purchase before it gets expired.
Schedule this email to be sent after 181 days of purchase.
That's it. Now you've created a 6-month purchase anniversary sequence. Get, set, and automate!