You can set an unsubscribe text message here. If a contact wants to opt out of your promotional SMS, then they need to type this message as a reply.
Furthermore, if you want to disable click tracking for all the SMS broadcasts and automations, you can do that from here.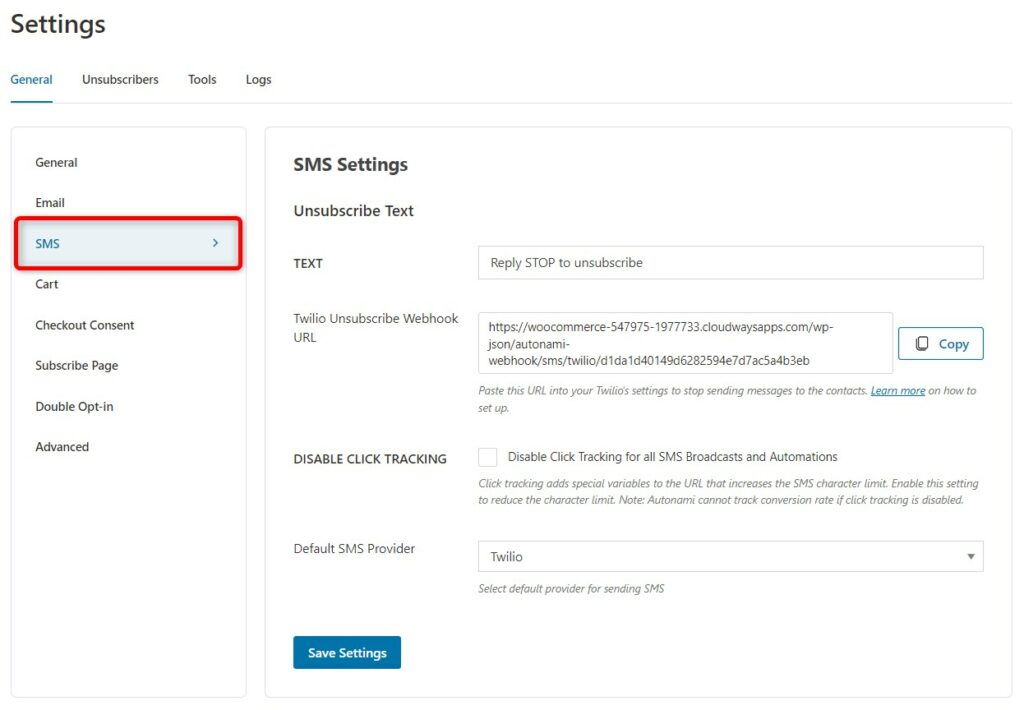 Let's quickly learn about these settings.
Unsubscribe Text and Twilio Unsubscribe Webhook
Enter the unsubscribe text that will appear in every text you'll send to your contacts.
You need to set up this URL in your Twilio account to unsubscribe when they reply with 'STOP' automatically.

You can configure your Twilio account from here.
Disable Click Tracking
Click tracking adds a special variable to the URL that leads to increasing the character limit of an SMS. By enabling this option, it'll reduce the character limit.
Default SMS Provider
Select the default provider for sending SMS to your contacts.

Once done, click on Save Settings and you are good to go!