Are you searching for the best WooCommerce plugins to enhance the overall customer experience and boost conversions in your store?
Honestly, there are a ton of free and paid WordPress plugins that could help you boost sales in your WooCommerce store.
But which ones actually work?
So, we did all the legwork for you and have featured the 14 best WooCommerce plugins that help you enhance the value of your store.
1. FunnelKit (formerly WooFunnels)
FunnelKit's Funnel Builder is the most powerful sales funnel-building plugin that lets you set up high-converting opt-ins, checkouts, order bumps, one-click upsells, and thank you pages.
Its deep integration with popular page building tools such as Elementor, Oxygen, Divi, Gutenberg, and others makes it easier to design these pages the way you want.
Let's take a look at some of its key features:
Beautiful Pre-Built Templates
You get 50+ pre-built templates for your sales funnels as well as lead generation funnels.
Plus, these templates can be easily customized as per your brand and are optimized for all types of devices.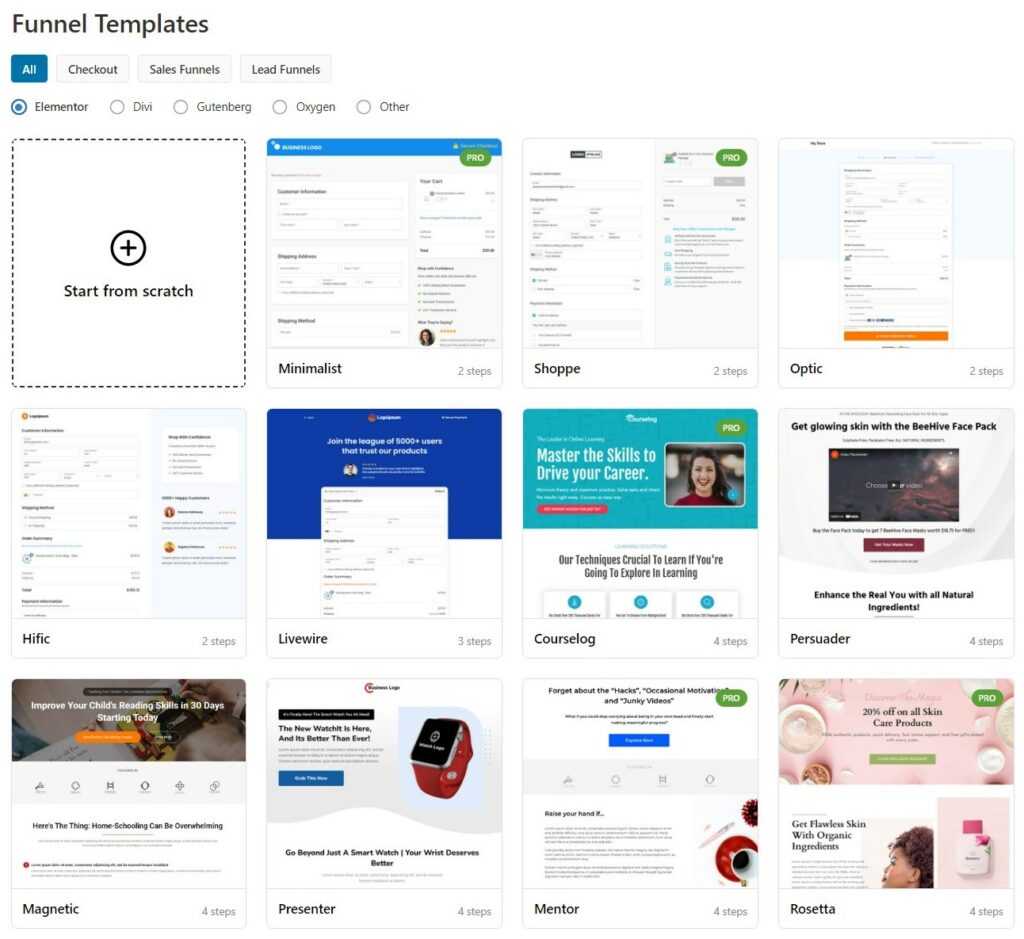 Conversion-Optimized Store Checkout
Bring more sales to your store with FunnelKit's highly-optimized checkout pages.
FunnelKit's store checkout replaces your default WooCommerce checkouts with a much more branded, high-converting one, bringing more sales to your store.
With FunnelKit's checkout field editor, you can add, edit or rearrange the fields of your checkout page.
Plus, optimize your checkout pages with Google address autocomplete, smart payment buttons, auto-apply coupons, multi-step field preview, and more.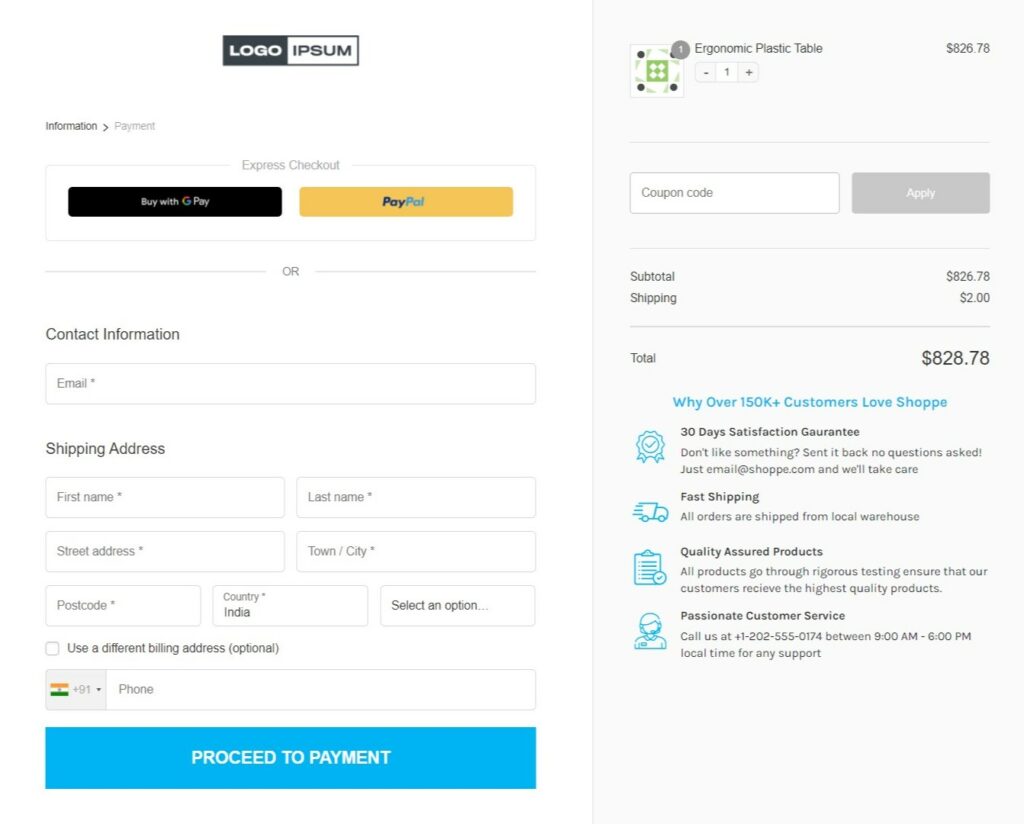 AOV-Boosting Order Bumps and Upsells
FunnelKit lets you create custom order bumps (checkout page offers) as well as one-click upsells (post-purchase offers).

Just add a product, customize and your offer is ready to go!
You can even set dynamic paths in case you're offering multiple upsell offers to your customers.
It actually lets you configure if you want to show another offer if your first offer got rejected and so on.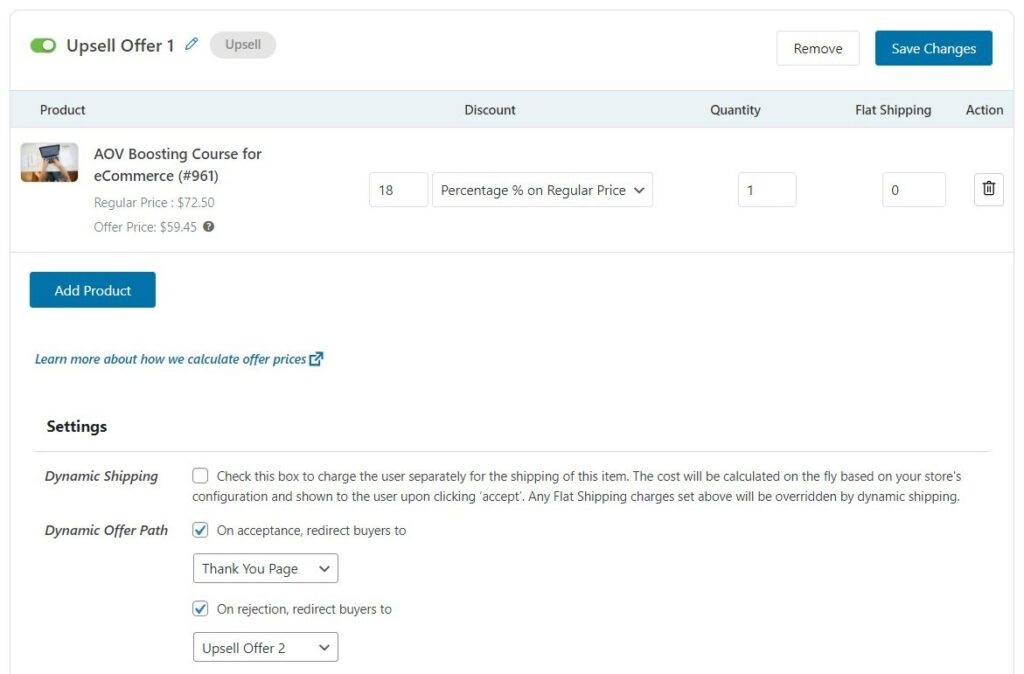 Live Analytics and Reporting
FunnelKit lets you view and analyze the metrics of your sales funnel pages.
For every page created with FunnelKit, you get the number of views, conversions, orders placed, etc. at your disposal!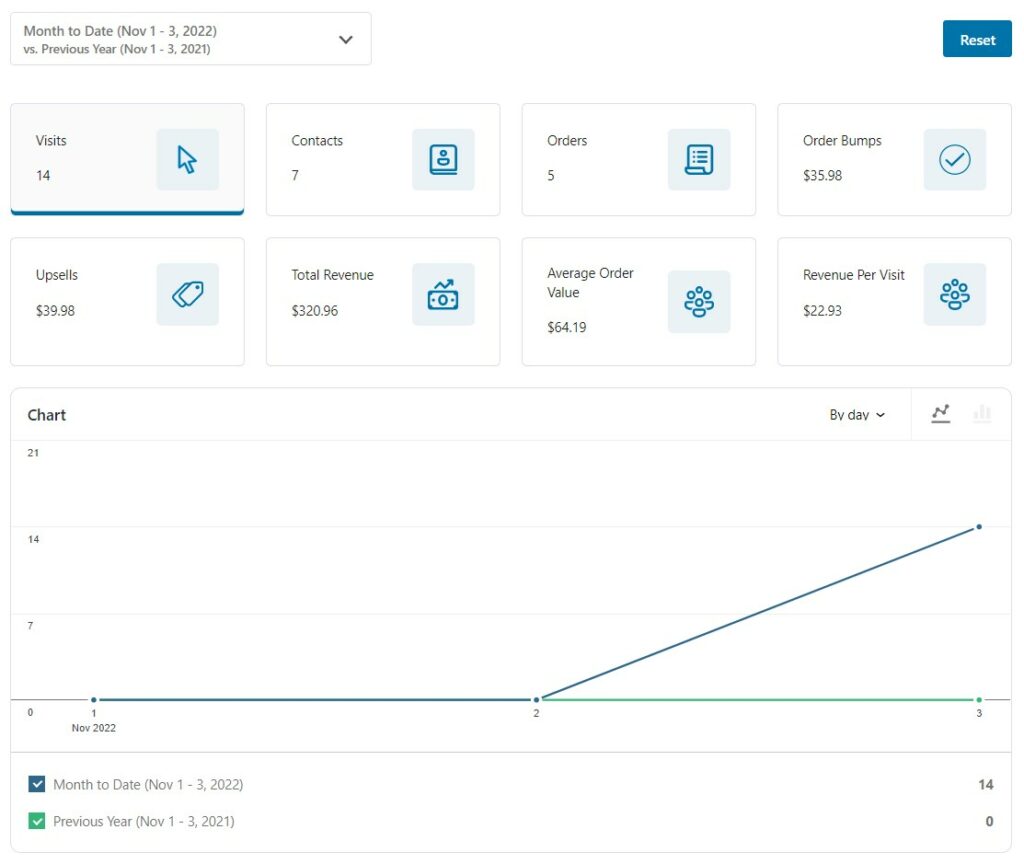 Apart from this, there are many features such as A/B testing, rule-based offers and thank you pages, etc.
2. FunnelKit Automations (formerly Autonami)
FunnelKit Automations is an all-in-one broadcast and marketing automation platform designed for WordPress.
You can set up automated sequences, send email/SMS broadcasts, segment your contacts, track shopping carts, and more.
These are some of the features that make it one of the best WooCommerce CRM plugins for your WordPress website:
In-Depth Customer Profiles
With every contact added to FunnelKit Automations, you'll be able to see their detailed profile.
View each contact's purchase history, revenue, AOV, emails they received, automations they were a part of, sales funnels they entered, subscription stats, and more.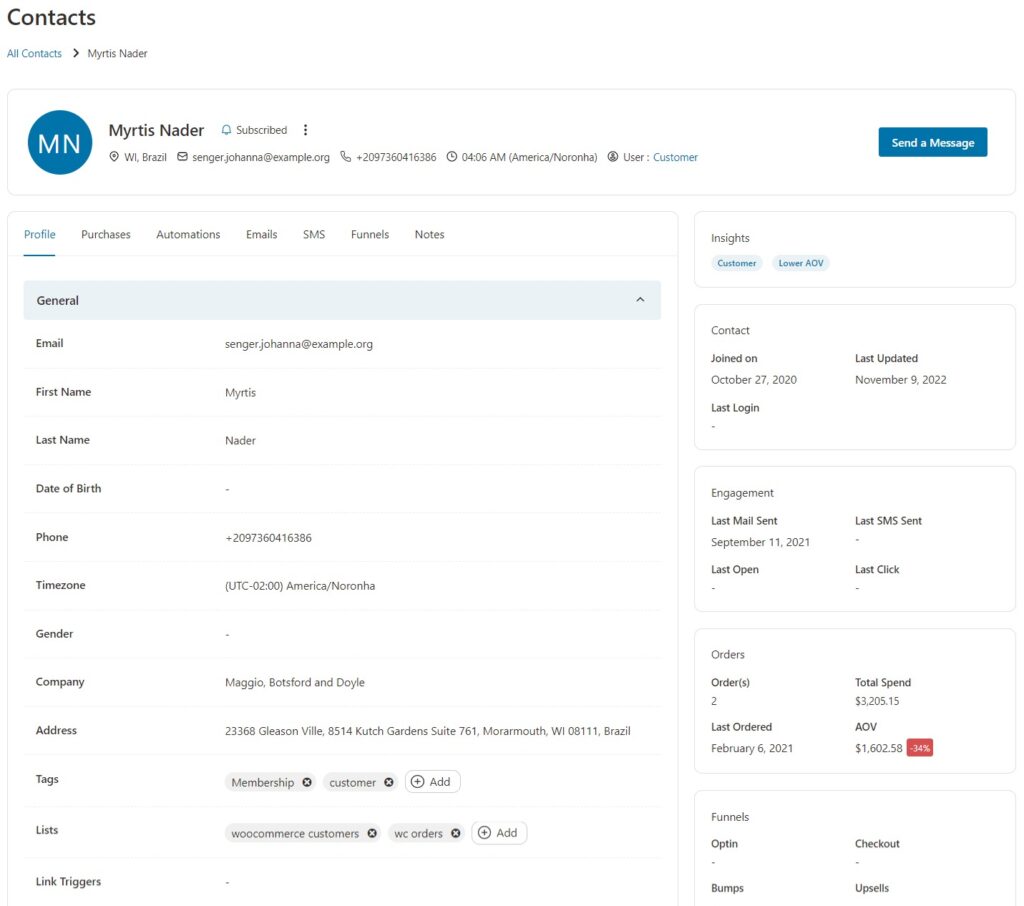 Pre-Built Recipes and Automated Workflows
FunnelKit Automations has various pre-built automated recipes that can be imported with a single click and customized to match your needs.
So you can create all types of automations including cart abandonment recovery, post-purchase sequences, win-back campaigns, welcome workflows, and more.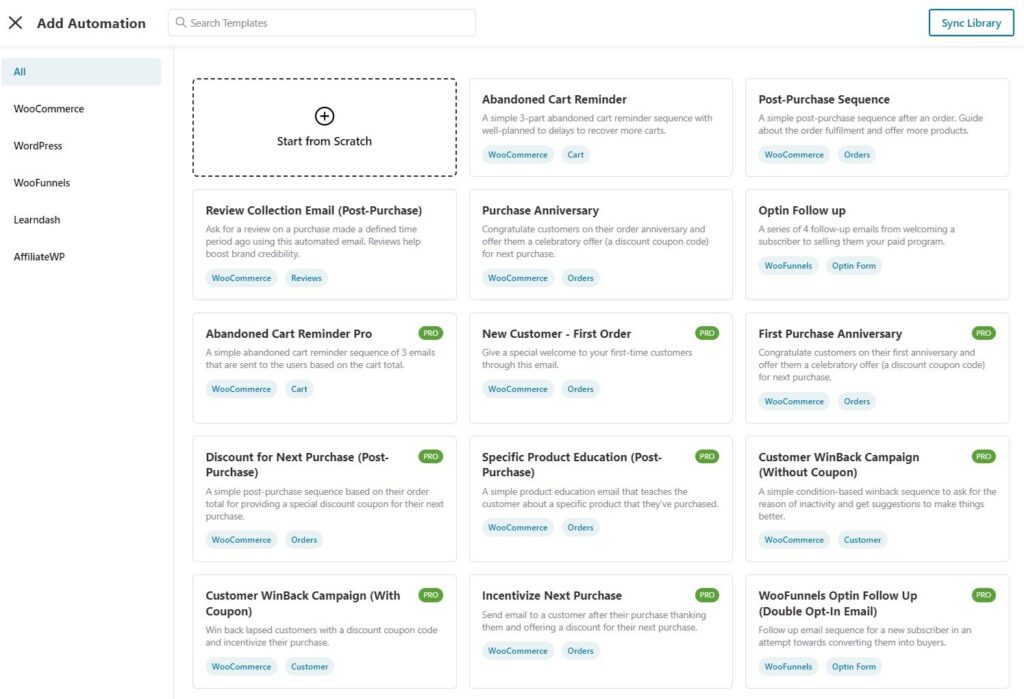 Furthermore, you can set up your own custom automated workflows and power up your business even when you're away.
FunnelKit Automations has 800+ events, actions and conditions to create automations as per your requirements.
Smart Email and SMS broadcasts
FunnelKit Automations allows you to send email and SMS broadcasts to your segmented contacts.
You can even design your emails with the built-in visual email builder tool, A/B test your broadcasts between multiple variants, smart sending options, and more.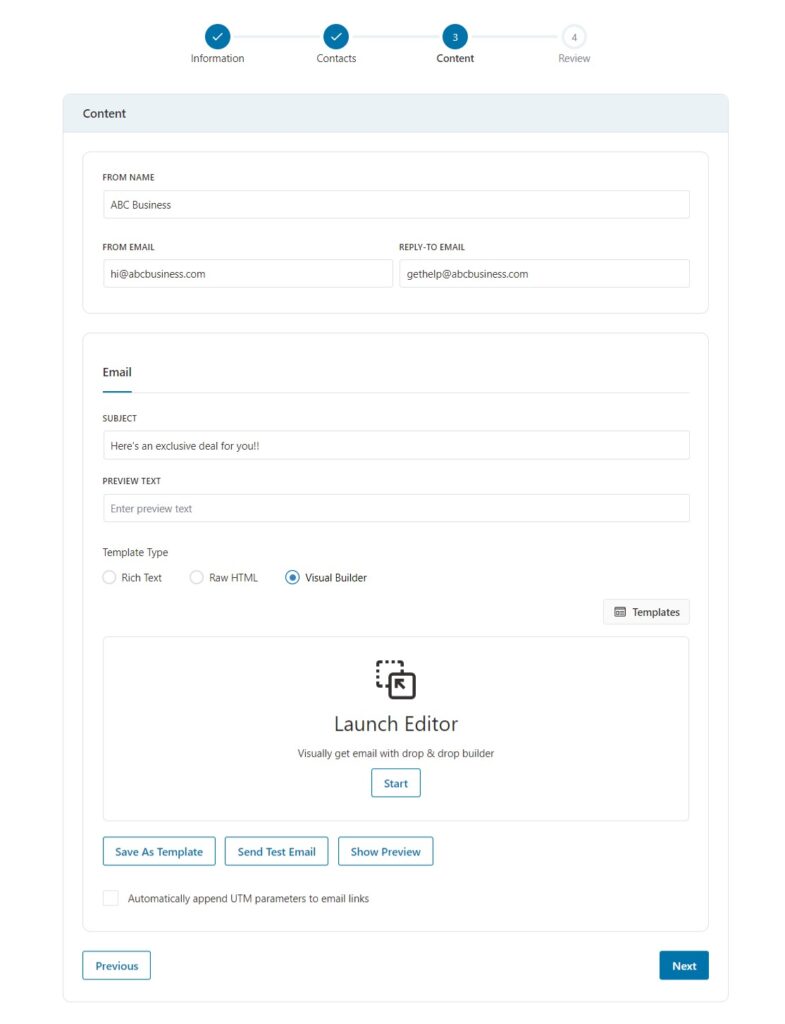 Connection with Other Plugins and Third-Party Apps
FunnelKit Automations extends its support to other WordPress plugins and third-party applications and CRMs.
You can connect with them to set up automations and perform all kinds of triggered actions based on your requirements.
It's one of the best WooCommerce plugins to have in your store.
Plus, FunnelKit Automations is available in lite (free) and premium versions.
3. WP Mail SMTP
WP Mail SMTP is the most popular SMTP and PHP mailer plugin that enables you to deliver your emails to the recipient's inbox.
It configures the wp_mail() function to leverage the built-in provider's direct API.
Here are the different features of WP Mail SMTP:
Integration with Email Service Providers
Connect with different email providers such as Amazon SES, Sendinblue, Google Workspace, Mailgun, Outlook, Postmark, SendGrid, etc.
This connection lets you connect your different accounts and send emails with WP Mail SMTP.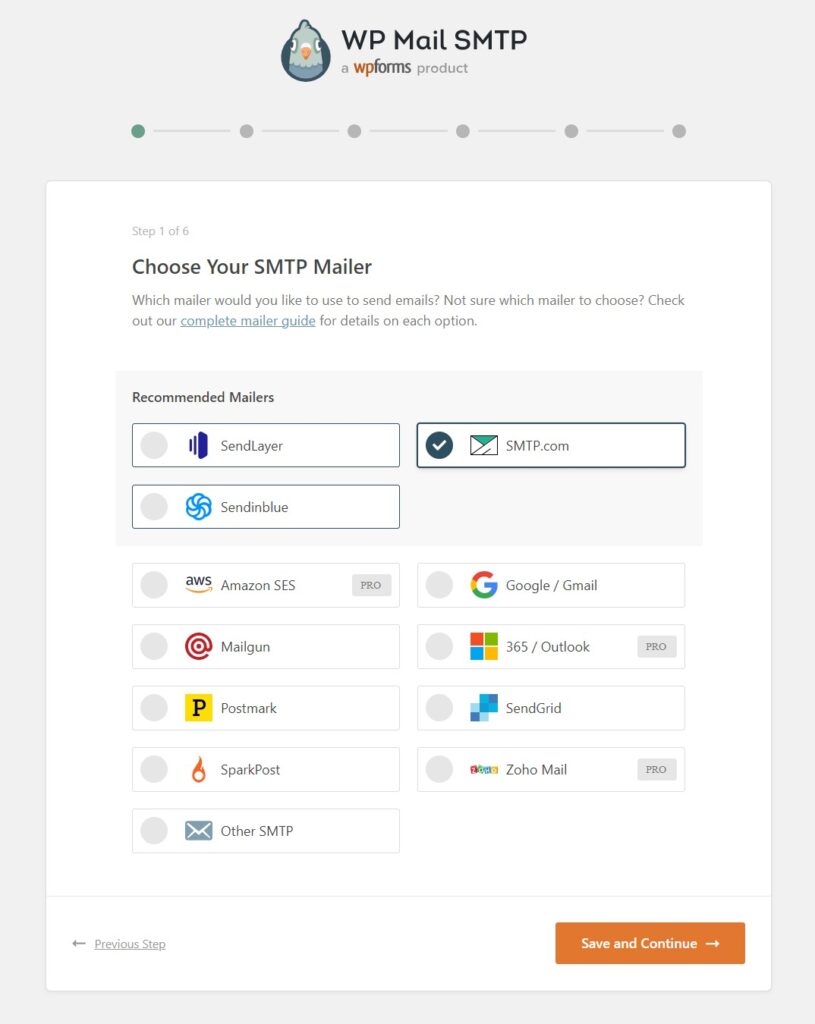 Manage Notifications
WP Mail SMTP lets you manage email notifications sent by WordPress.
This way you get full control of which emails to send to your contacts with a quick on-and-off toggle.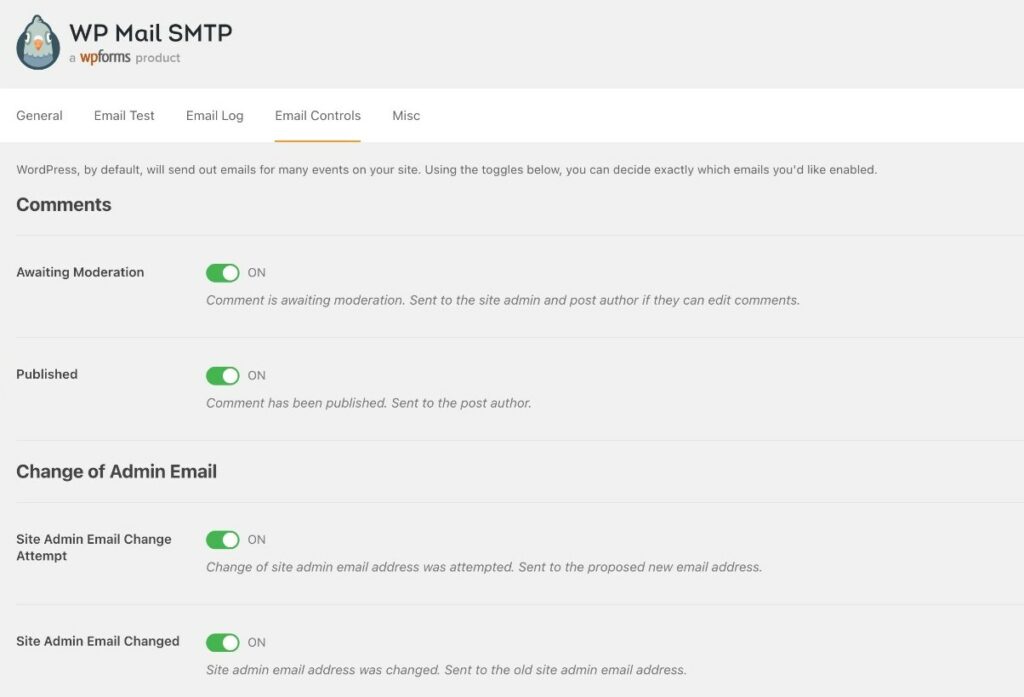 Email reporting and tracking
Email reports generated by WP Mail SMTP lets you track deliverability and engagement stats followed by open and click-through metrics.
4. Advanced Coupons
Advanced Coupons is one of the highly advanced and best WooCommerce plugins for offering coupon codes to your users.
It's a solution for the limitations put up by the native WooCommerce coupon plugin.
This plugin lets you:
Create BOGO deals and offers
Add products with auto-applied discount codes
Add loyalty programs
Set up shipping discounts
Create cart conditions
Offer gift cards to your users, and more.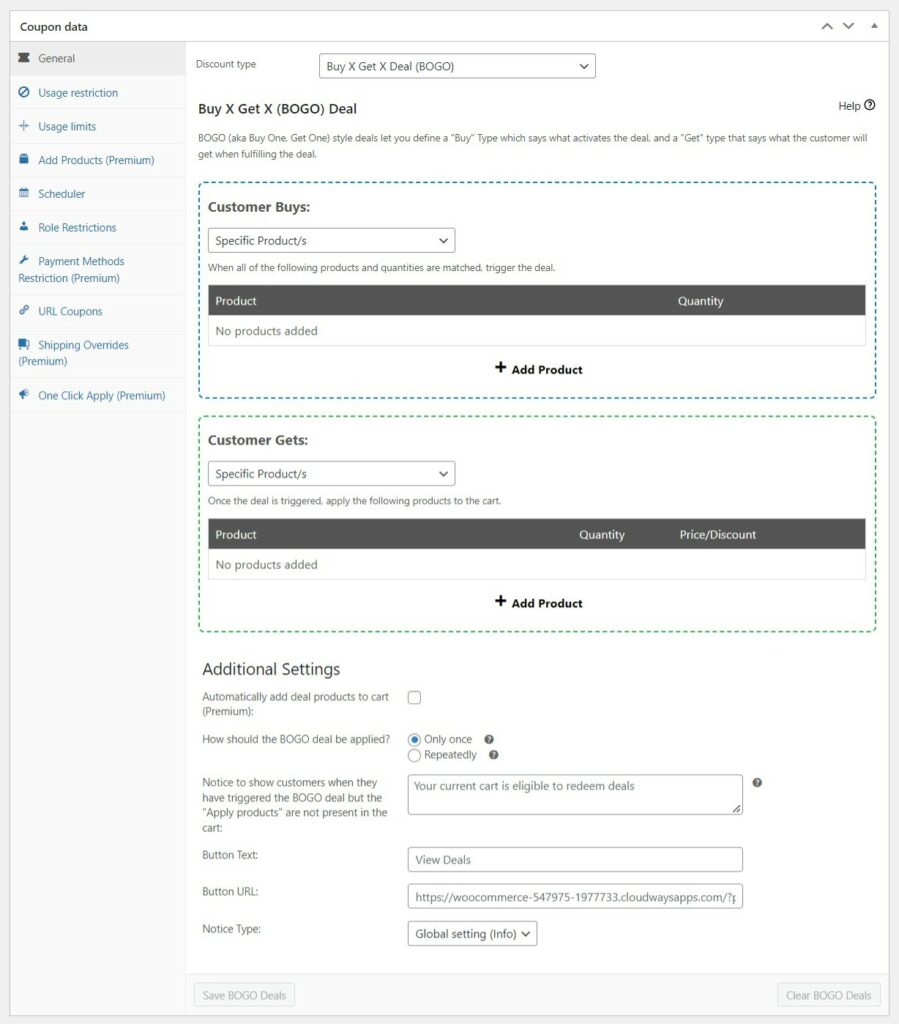 The Advanced Coupon plugin is available both in free and paid versions. So, you get plenty of opportunities to test the tool before opting for premium features.
5. Elementor
Elementor is one of the most powerful WordPress page builders that you'll come across.
It's the answer to your 'Which page builder is best for WooCommerce?' query.
You can create professional-looking, pixel-perfect websites with Elementor's intuitive built-in visual builder tool.
Elementor helps you save your precious time and effort by providing you with a full website kit and template library to get your web pages ready in a snap.
You get over 40+ free widgets to build professional and engaging websites such as headings, images, icons, image boxes, sidebars, HTML, social icons, text editor, and more.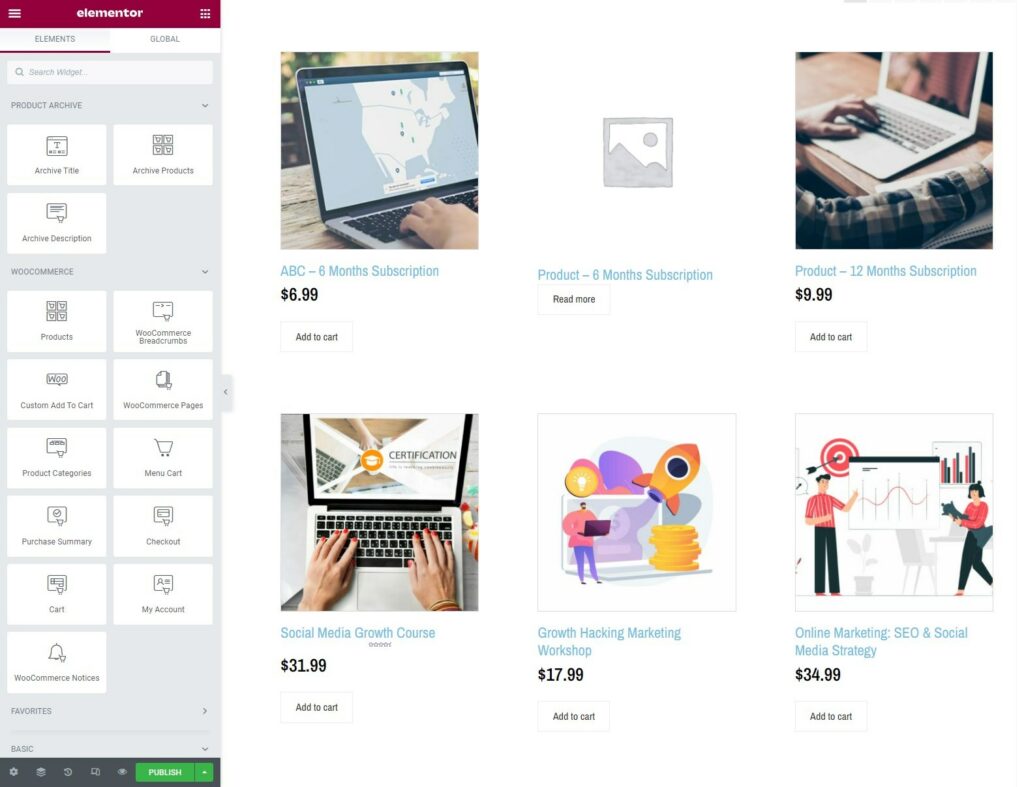 Plus, Elementor is available in both the free and paid versions.
Its pro version offers 19 additional widgets along with designing multiple templates and optimizing the layout of the product pages in your store.
6. Slingblocks
Slingblocks is a lightweight plugin from FunnelKit that extends its support to Gutenberg for providing page-building capabilities.
FunnelKit deeply integrates with Slingblocks to let all Gutenberg users design attractive pages starting from the product pages right down to order confirmation pages.
Not just that, you can even customize the pre-built templates available in FunnelKit to style the pages the way you want.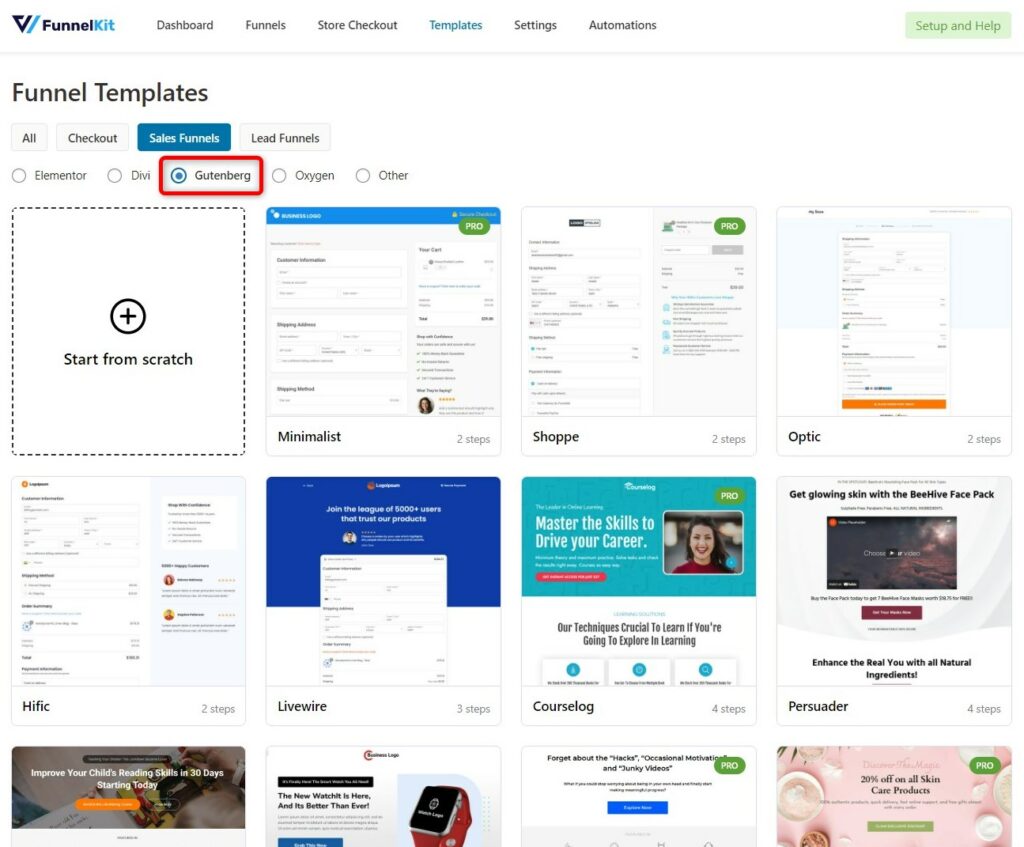 Some of the custom blocks include columns layout, accordion, icon list, countdown timer, icons, space divider, progress bar, and more.
Some key features of Slingblocks are:
Responsive controls - to provide a seamless experience for every device
Minimalist framework - to match the needs of agencies, web designers and plugin creators
Intuitive settings - Standard, intuitive customization options to make things easier
Additional FunnelKit blocks - Offers more blocks such as opt-in blocks, checkout, mini cart, one-click upsell blocks, etc. when combined with FunnelKit
Slingblocks is available for free to all WordPress users. They just need FunnelKit's Funnel Builder to create their pages with Gutenberg.
7. All In One SEO for WordPress
All in One SEO is one of the best WooCommerce plugins for improving your store's organic ranking with the help of its tools and SEO optimization processes.
Used by over 3 million users, this plugin lets you easily optimize your WooCommerce product pages, product categories, blog pages of your store, and more.
You can dynamically generate SEO titles and descriptions for all your WooCommerce products.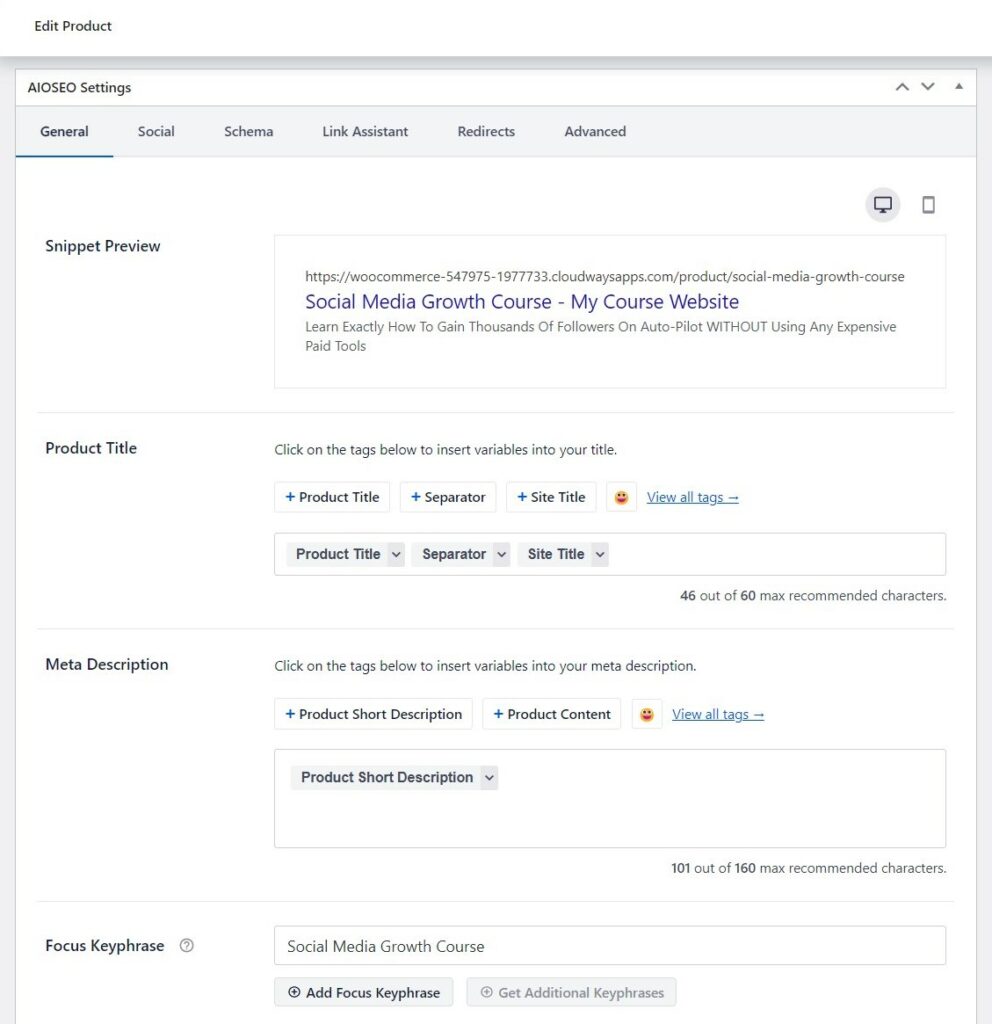 Plus, you can easily generate XML sitemaps with a single click which help search engines find your store and index your product pages efficiently.
All in One SEO is an advanced SEO optimization tool that offers local SEO, product image SEO, internal link assistant, and more to stay one step ahead of your competitors.
This plugin is available free of cost on the WordPress repository.
OptinMonster is the leading popup and optin form builder plugin for WooCommerce and WordPress.
You can use this plugin to grow your email list, improve engagement, increase sales conversions, show targeted offers and messages to your users.
Here are some of the popups that this plugin offers:
Floating header and footer bars
Countdown timers in bars
Spin the wheel offer popup
Slide-in popups
Content locker popups
Mobile popups
Exit-intent popups, and more.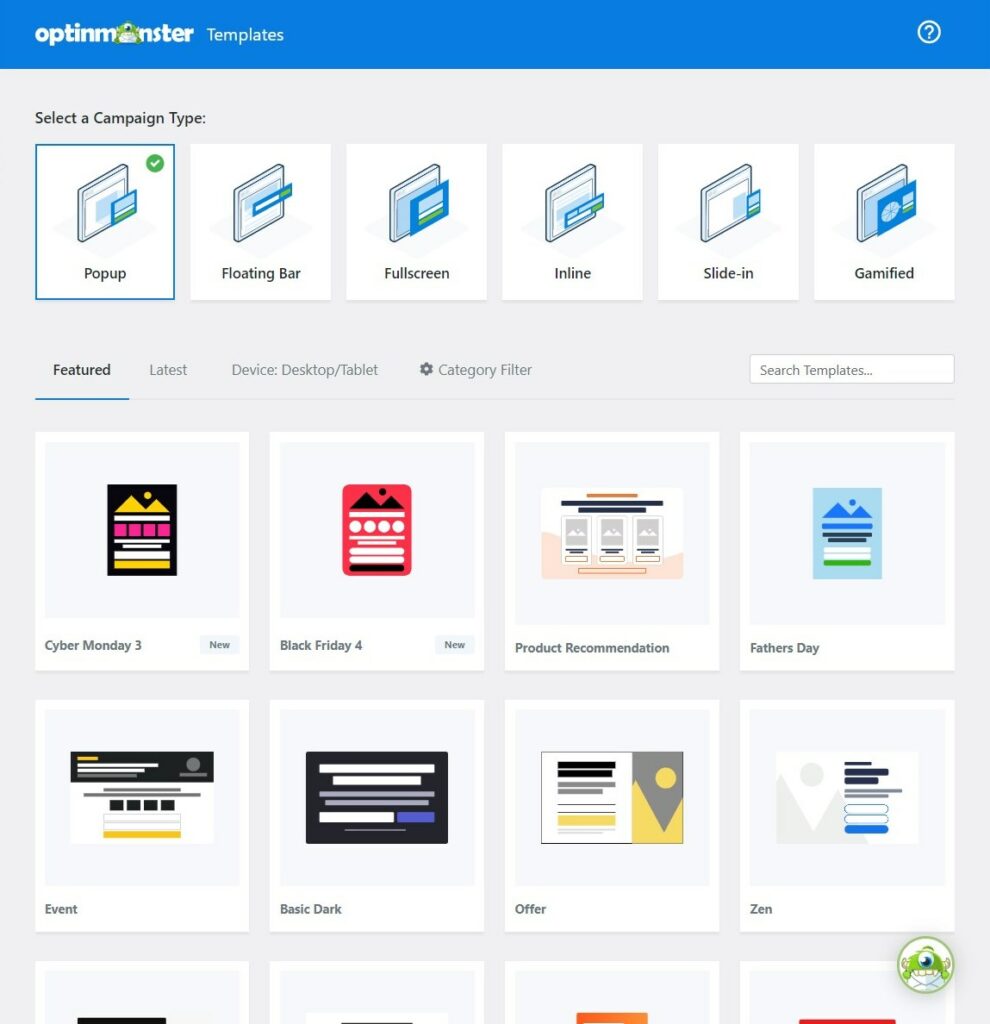 OptinMonster's drag-and-drop builder makes it easy to embed the popups or inline opt-ins in your WooCommerce store.
Plus, it also gives you the option to customize their pre-built templates as per your business requirements.
9. AffiliateWP
AffiliateWP is one of the best WordPress and WooCommerce plugins to grow your store's revenue with affiliate marketing.
It's a self-hosted affiliate program plugin that is easy to set up and manage your affiliate program effectively.
Here are the features that make AffiliateWP the best:
Track referral links, cross-domain promotions, affiliate coupons, custom landing pages, and more

Customize affiliate registration, onboarding, approval, payment processes, and more

Set up smart commission structure including one-time, recurring, lifetime and personalized programs

Get detailed reports of your affiliates to analyze your business processes

Create unique affiliate URLs, QR codes, coupons, landing pages, and more to get more sales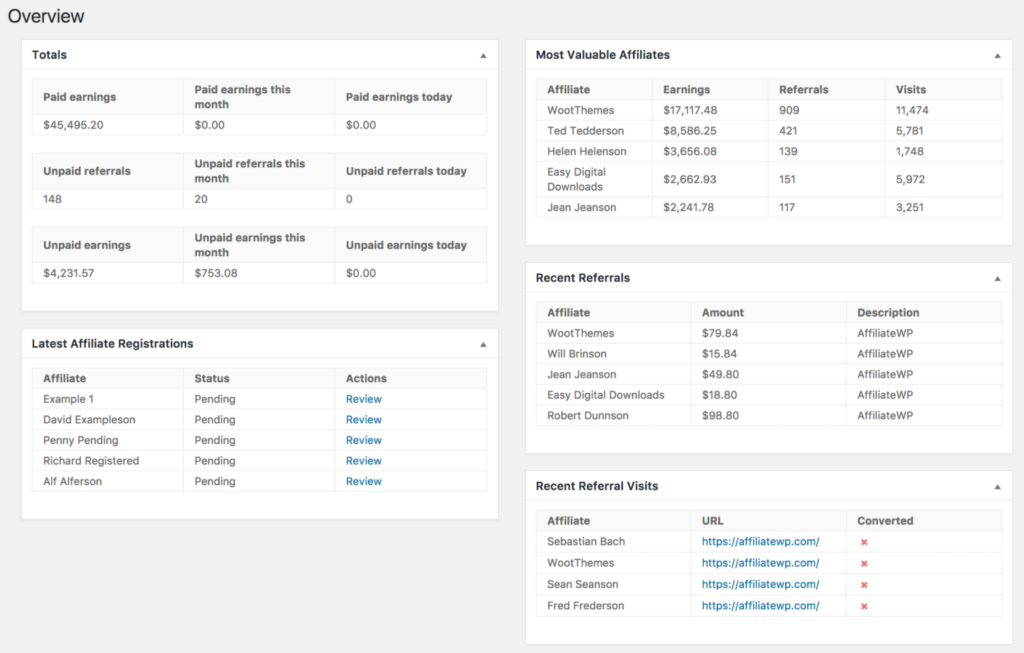 AffiliateWP is available both in free and paid versions to unleash the power of affiliate marketing.
10. Finale Countdown Timers
Finale Countdown Timers allows you to create urgency-driven campaigns that let your visitors convert into buyers.
It's one of the most powerful WooCommerce plugins to create urgency and time-based offers to generate big sales.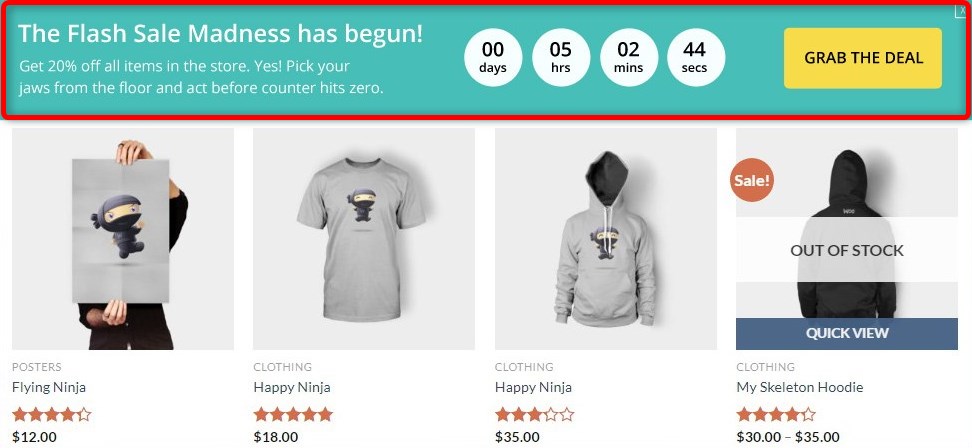 You can use it to time your sales, create limited-time deals, set up bulk discounts, run recurring campaigns, and more.
Here are some features that Finale offers to its users:
Recurring campaigns - Create campaigns that recur after a set time interval

Header and footer bars - Set up a sticky header and footer bar to grab your user's attention

Coupons in header and footer bars - Display your attractive coupons in the header and footer bars to jolt your users into purchasing more

Countdown timers - Use catchy countdown timers to generate buzz for product launches or make urgent deal-grabbing offers

Rule-based offers - Create offers based on 15+ dynamic rules from products purchased from specific categories to the customer's country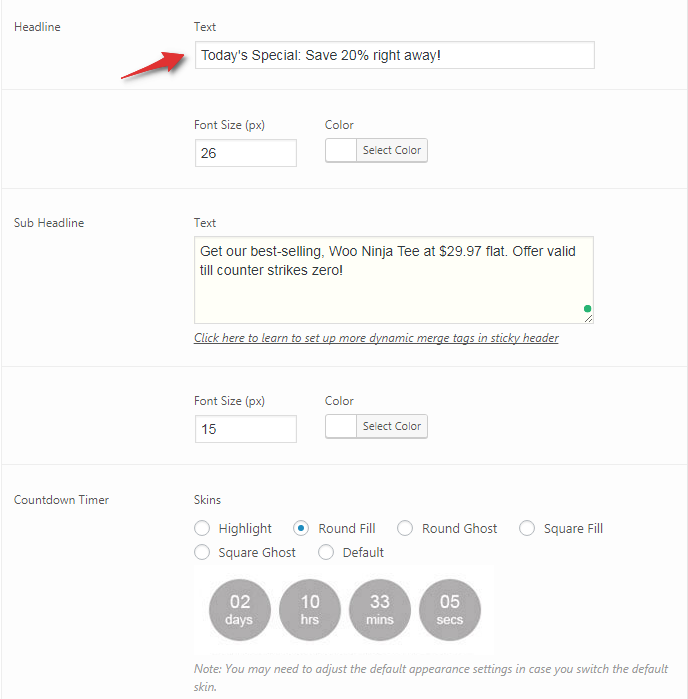 11. WP Forms
WP Forms is a professional drag-and-drop form builder for WordPress.
It lets you create various types of forms such as contact forms, payment forms, newsletter forms, registration forms, and more.
WP Forms' free and paid versions give access to 500+ readymade form templates that you can customize and build your email list.
Further, you can use your email list to bring sales through targeted campaigns with the help of a CRM.
Its simple drag-and-drop feature lets you build online forms within a few minutes.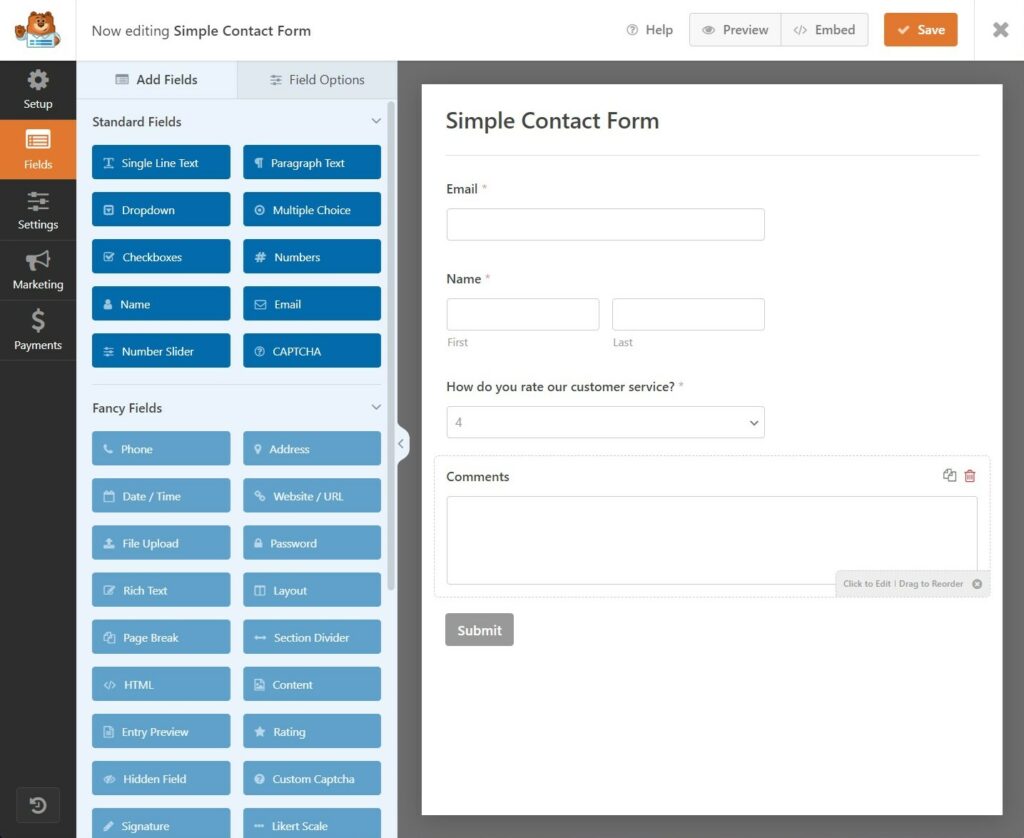 While its lite (free) version has all the basic simple contact form features to get you started, its paid version covers form landing pages, smart conditional logic, conversational forms, and more.
12. WooCommerce Subscriptions
WooCommerce Subscriptions allows you to easily manage your subscription-based products on your WooCommerce store.
A lot of users ask this question: What is the best WooCommerce subscription plugin?
Undoubtedly, the answer is WooCommerce Subscriptions.
It's a simple add-on product of WooCommerce that you can use to add subscription plans and set up recurring payments.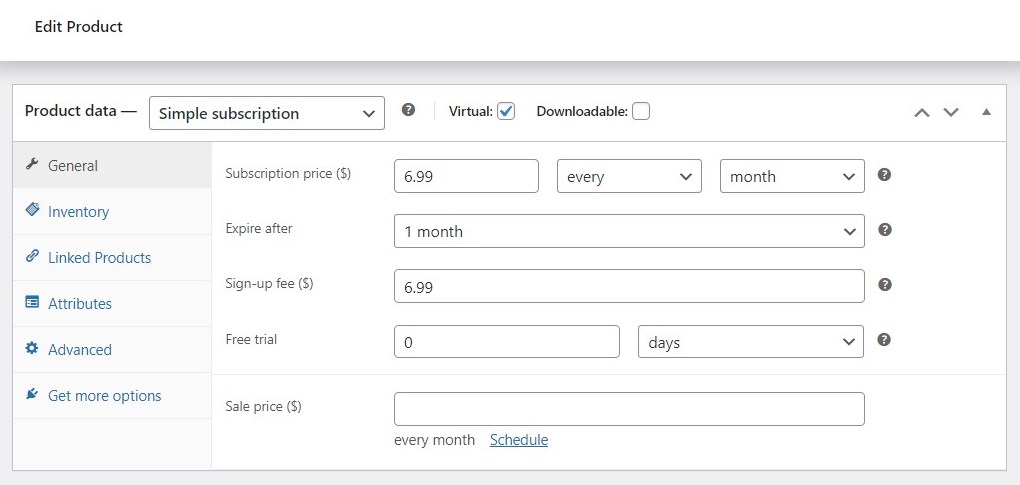 It's one of the best WooCommerce plugins to help manage subscriptions that extends its integration with 25+ payment gateways.
Plus, it has built-in renewal notifications and automated emails that come in handy in letting your users know about their due subscription date and important reminders.
13. TrustPulse
TrustPulse is a marketing platform that leverages the power of social proofs to increase trust and boost conversions instantly.
This plugin makes adding your social proof notifications easy, giving users a nudge to go for the product.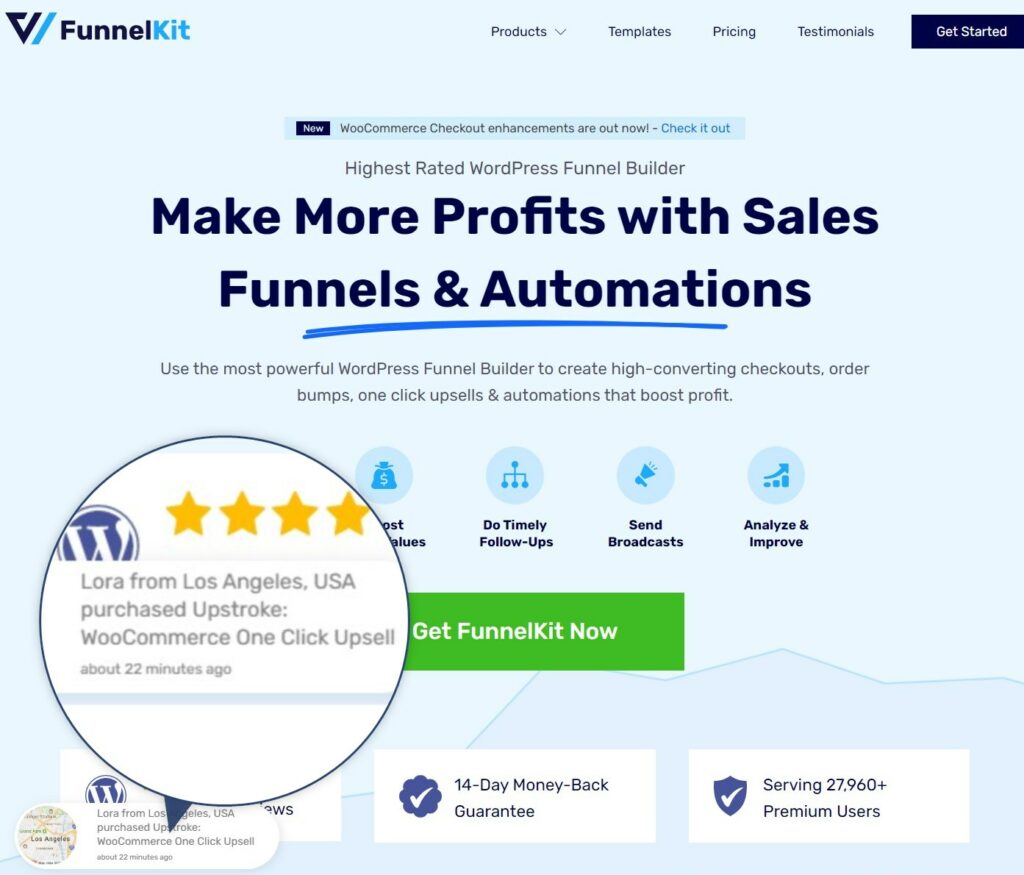 You can smartly add on-fire notifications to your target pages and products.
Plus, with TrustPulse, you can set up multiple campaigns that target different customers viewing/buying different products or pages.
Furthermore, you also get a detailed analysis of actions taken by users to help optimize your future campaigns.
14. Aelia Currency Switcher
The Aelia Currency Switcher plugin lets you display prices and accept payments from customers in multiple currencies.
It's one of the best currency switcher plugins available that allows customers to shop in their preferred currency.
You'll be able to configure the list of currencies you would like to accept on your WooCommerce store.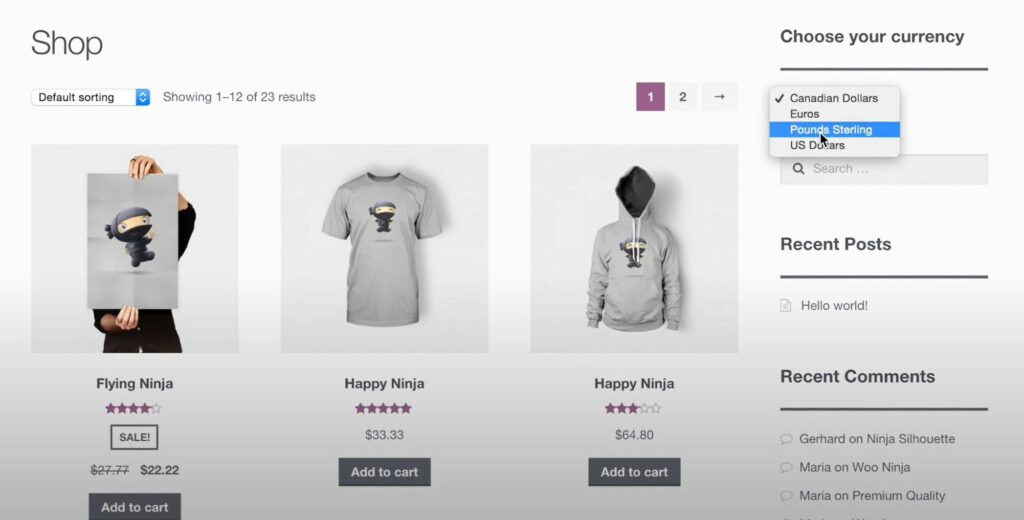 It automatically updates the exchange rates or you can manually set the currency exchange rate.
This completes our list. We certainly hope you have got the answer to your 'What WooCommerce plugins do I need?' query.
Make Your Store Conversion Ready with Best WooCommerce Plugins
We did all the legwork in providing you with the 14 best WooCommerce plugins that will help boost your store sales.
This list covers all the plugins that help you from building sales funnels with FunnelKit, to creating targeted marketing campaigns and growing your email lists with FunnelKit Automations.
Plus, tools like Advanced Coupons lets you set up high-end promos and deals to bring your customers back to your store.
While tools like Elementor and Slingblocks are for designing your store's pages.
As all of these plugins perform different functions; therefore, it's best to put your store's requirements first and then choose the right options for you.
We are sure you can save a lot of your time by maximizing the potential of these plugins to get you big sales and high conversions.
So, don't wait for long. Give these plugins a try and decide which one's best for you!