Can you imagine what Amazon looked like back 1999?
Fewer products and pages that looked nothing like they look today. Amazon closely studied buyer behavior and incorporated the insights it gathered, into its business.
It has more budget and bandwidth to carry out experiments & tests than anyone else in the online space.
So why not learn from the master of the trade?
Our good friend, Chris Mason studied Amazon and has put together his insights into what he calls the 'Amazon's checkout formula'.
Here, we'll share with you the formula and show you how to build a WooCommerce checkout template that converts. Let's dive right in.
Amazon's Checkout Formula: 5 Conversion Tactics You Should Know
It's fascinating to learn from the masters of the trade.
Amazon is clearly leading the pack and went from 1000 orders a day to 30,000 orders in 4 years flat. It sure knows a thing or two about the science of persuasion.
Watch this video to learn about Amazon's checkout formula:
Prefer reading over watching? No problem, we've summarized all the points that Chris highlights here.
Keep reading.
The first thing that you notice above the fold is social proof i.e. the ratings and reviews about the product.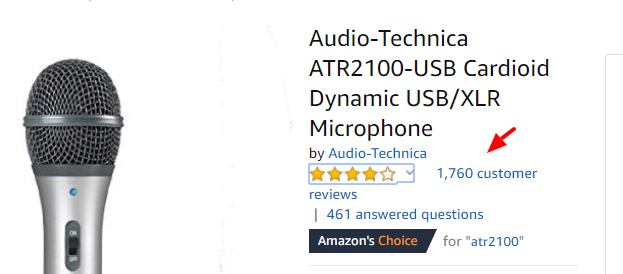 We're more likely to be influenced by testimonials than by the most well-written sales messages.
And this is why you got to select a WooCommerce Checkout template that has testimonials of your product.
2. Place a High Quality Image of The Product
The image quickly answers the big question in their heads - 'What am I buying?"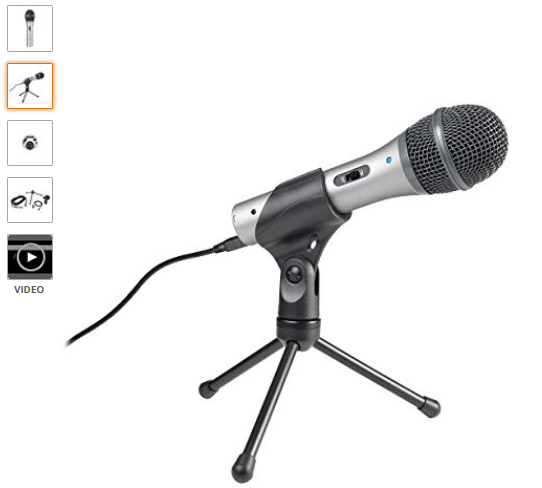 Never leave this to the user's imagination. Because unlike in the offline world, they cannot touch and feel the product here.
3. Highlight Savings In Percentage and Absolute Number
This is one interesting technique used by Amazon. They show the savings both in percentage and absolute number.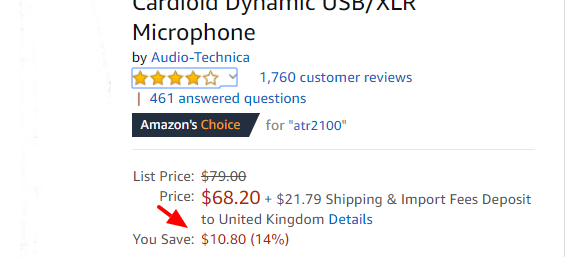 It's because people are not able to make sense of the percentage discount quickly. So Amazon makes it tangible for them by specifying in dollar value.
4. Use Bite-Sized Bullet Points To Show the Features & Benefits
People don't have time. So Amazon ditches long paragraphs for short and succinct bullet points. These points summarize the features and benefits of the product.
That's what you got to do on your WooCommerce checkout template page.
Take one good look at the bullet points and you'll immediately know what the product is and what it promises to deliver.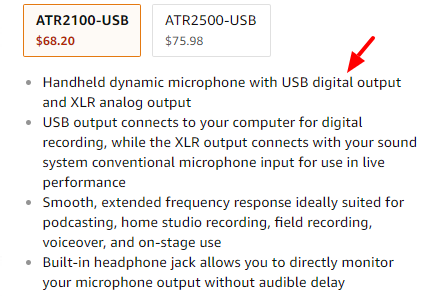 5. Make The Checkout Page Hard To Exit
Amazon's logo on the checkout page is not clickable so that people cannot easily click and move forward.
WooCommerce Checkout Templates: How To Use These Conversion Tactics To Increase Checkout Conversions?
You can use these insights to increase your checkout conversions and here's why you should:
Checkout page is where money changes hands - It's where people are dealing with anxiety and nagging thoughts like 'what if this product doesn't work?' or 'what if I get burnt again?'. It's your job to pull the right psychological triggers and allay their fears.
The average checkout abandonment rate is a high 25% - You may spend a great deal on ads to bring people on the site but if your checkout is leaky, they'll find the exit points. Hence this is where you should use all your knowledge about conversions.
Most checkouts are only designed to ask for payment - Yes, it's true. A checkout page is the last thing on a business owner's mind. Most checkouts assume that people are all set to buy and ignore the fact that they still may be on the fence!
So take a look at this Amazon.com inspired checkout template that deploys all the conversion tactics we've discussed above:
Let's get into the details:
1. Social Proof to take care of sales-blocking objections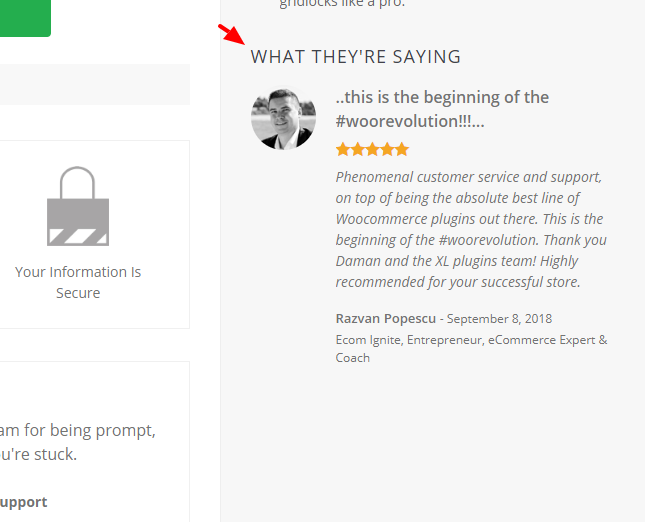 Remember people still looking for reasons not to buy because parting with money is not easy.
2. Cart Section to show what they're buying
The cart section must be there on your WooCommerce checkout template. This is to carry forward the conversation that was started on the product page.
3. Savings in percentage and in exact value

Showing savings is a great way to push people off the fence. Psychologically they're more motivated by snagging a good deal than actually buying a product.
Savings also make people feel they're making a smart choice.
4. Benefits in crisp bullet points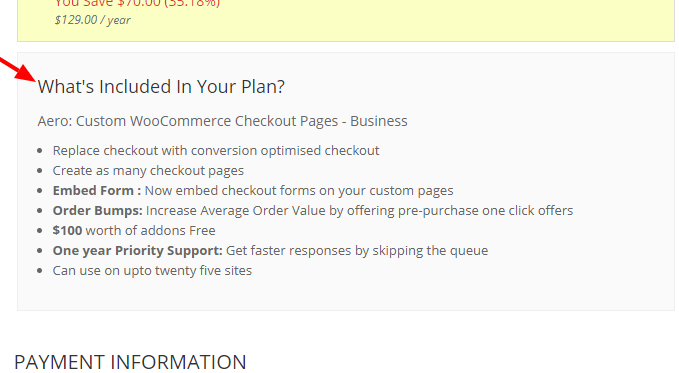 It confirms to them that they're making the purchase for all the right reasons. And are buying the right product.

Notice there's the logo at the top with all the other details about the store. But the logo cannot be clicked allowing an easy way out of the checkout.
The best part about the WooCommerce checkout templates built by Aero is that all the components are movable. So you can change the location of each of these based on your requirement.
Some More WooCommerce Checkout Templates
WooCommerce Checkout Template #1: The Shop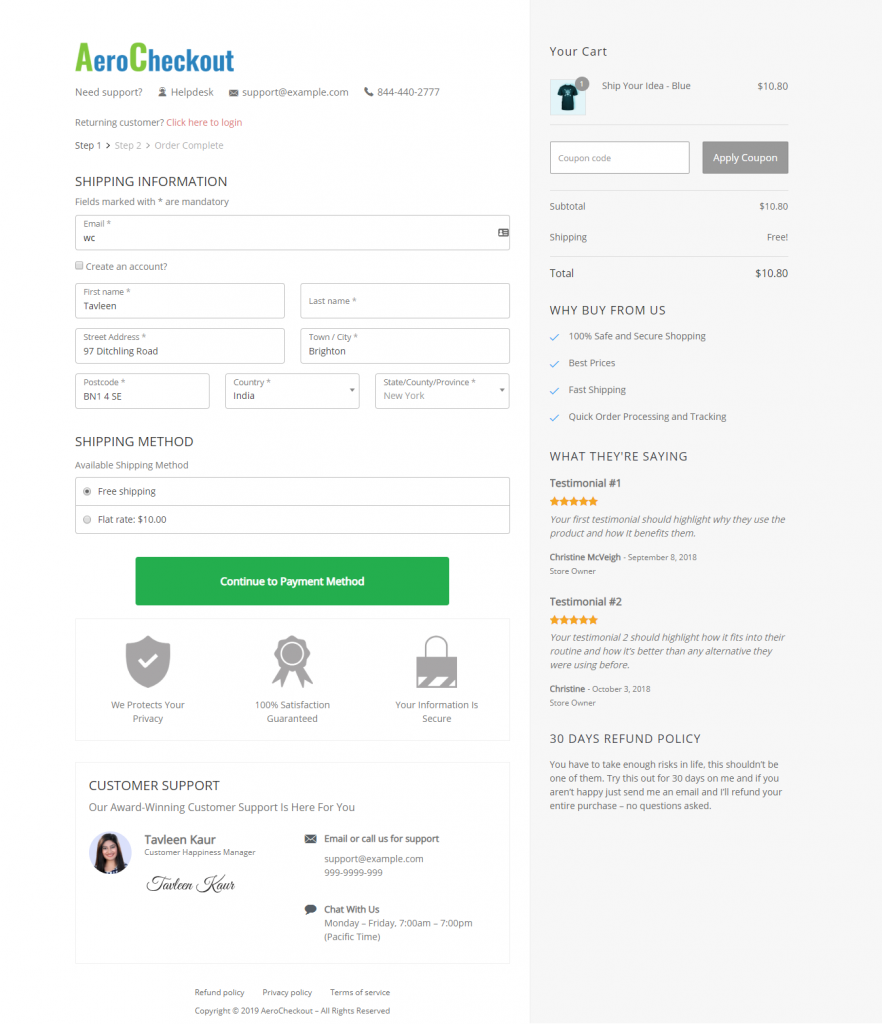 When to use this checkout template: Use this template if you're a typical online shop selling multiple products.
The cart section on the right shows the item(s) in the cart, the quantity and the price. In the 'why buy from us' section- highlight your value proposition. For example - the use of high-quality materials or same-day shipping, etc.
WooCommerce Checkout Template #2: The Sales Letter

When to use this template: This template is ideal if your checkout page is also your sales page. Fill out this checkout template and you'll be glad you did.
It'll help you lift conversions because it convinces prospects first then asks for payment details.
If you're thinking of directing cold traffic to your product page - you surely need a checkout page that persuades first and converts later.
Choose The Best WooCommerce Checkout Template For Your Store!
There you go!
Those were some of the WooCommerce checkout templates - backed by Amazon's checkout formula.
As a next step, please explore all the checkout templates here and identify ones that'll work best for you.
Let us know your takeaways in the comment box below.
And also if you have any questions, pop them in below and Chris & I will be happy to take them up for you.