WooCommerce supports two product types - Simple and Variable.
You can even mark these products as virtual and downloadable.
Several third-party plugins let you have various product types like - Appointable, Membership, and so on.
Obviously, FunnelKit (formerly WooFunnels) One-Click Upsells can't be compatible with all the third-party plugins.
Hence, here's a list of product types that our One-Click Upsell solution is compatible with:
Variable Products
Variation Products
Bundle
Simple Subscriptions
Variable Subscriptions
Variation Subscriptions
Courses (LearnDash)
If you're having trouble using any other product type apart from the ones listed, you can raise a pre-sales question here.
Additionally, you can customize variable products in your offers.
Customizing Variable Products
You can upsell specific variations of a variable product.
For example, let's say you have a T-shirt that comes in three colors - Black, Blue, and Grey.
So you can choose to upsell the specific variants like only black or only blue or maybe two or three of those.
Here's how you can set that up:
Go to the 'Offers' tab and add a variable product to your offer.
You'll be able to see the variants of the product listed.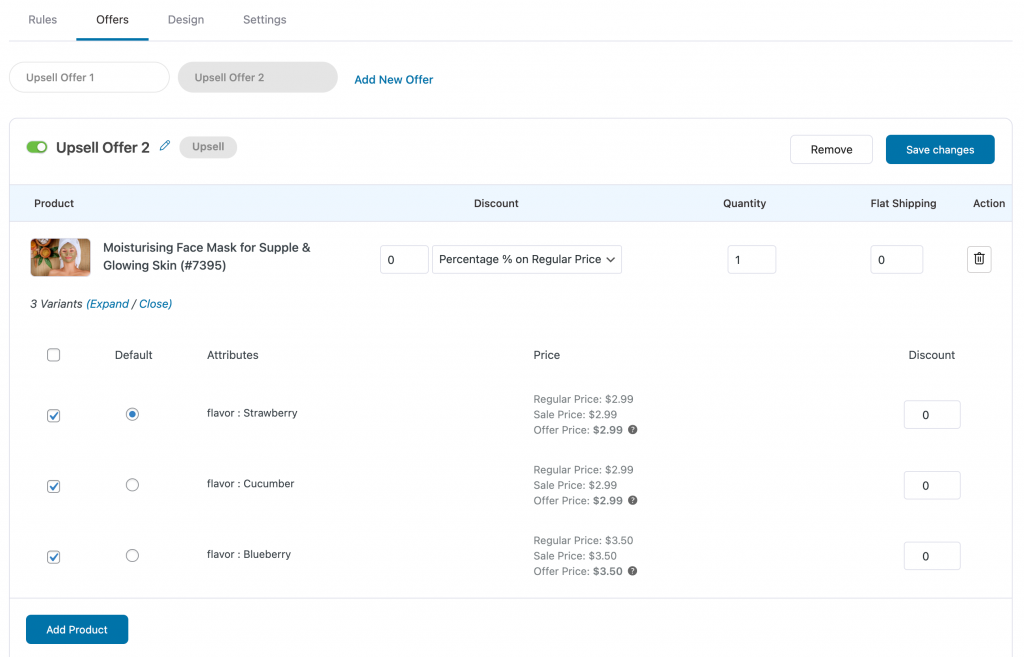 Check the boxes against the ones that you want to show in your upsell offer.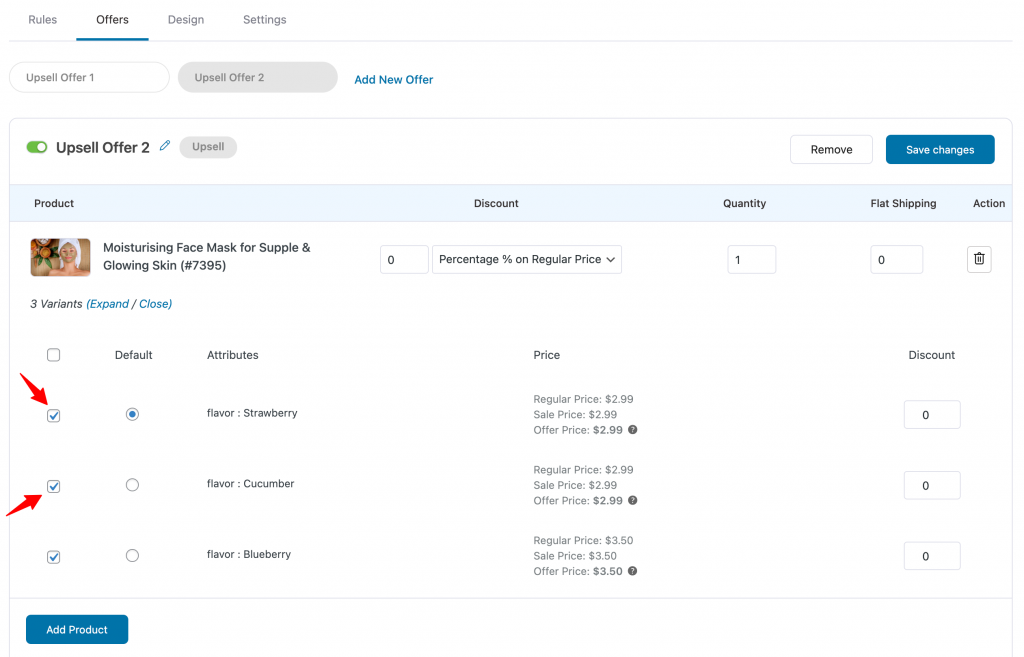 Additionally, you can also set which variant you want to be displayed on default.
Under the 'Default' option, hit the radio button against the variant which you want to show on default.
That option will be pre-selected when the offer loads the first time.
You can either select a product-level discount which will be applied to all the variants like this: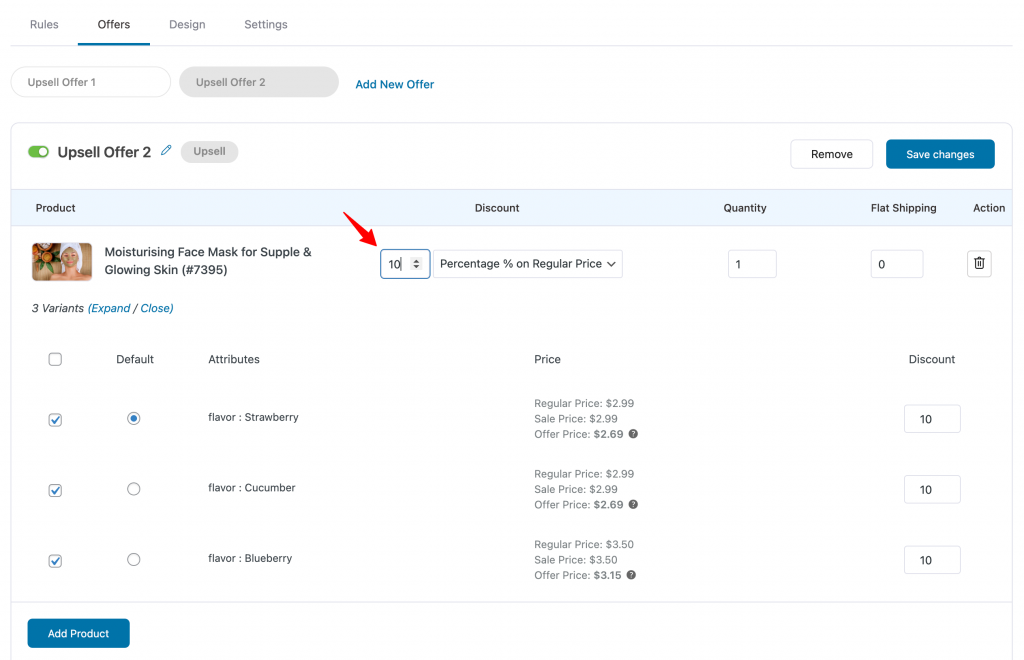 Or, you can set a discount for each of your variants individually: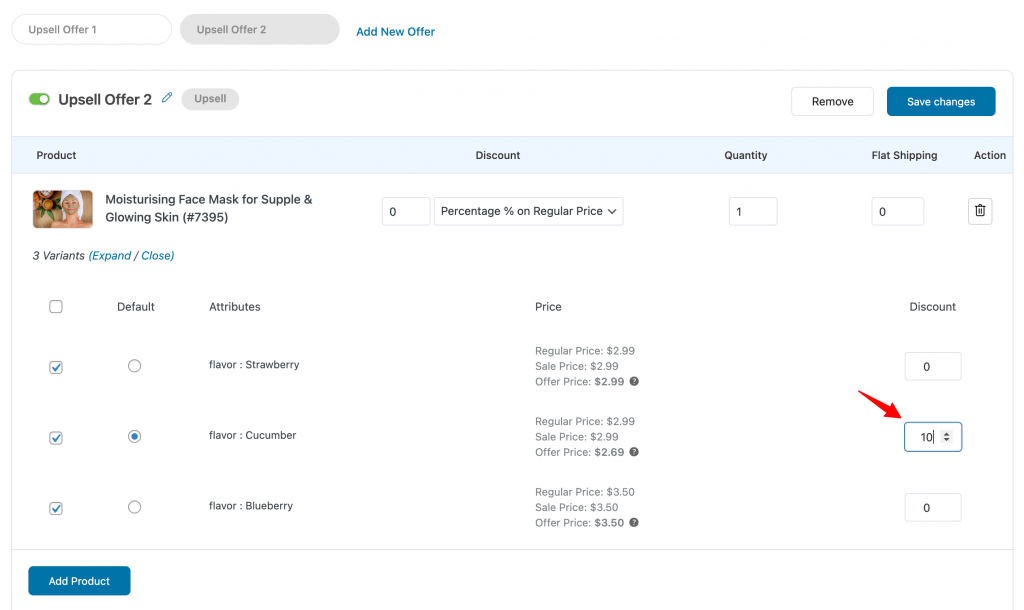 Once you're done, hit the 'Save changes' button to lock all the changes you made.
There you go! That's how extensively you can customize your variable products.