A countdown timer on the upsell page displays the time for which the offer is valid.
It triggers urgency in your upsell funnels.
If you want to set the time on the countdown timer, you can do that.
Follow along.
Step 1: Customize the Upsell template
On the Design tab, click on the Edit Template button.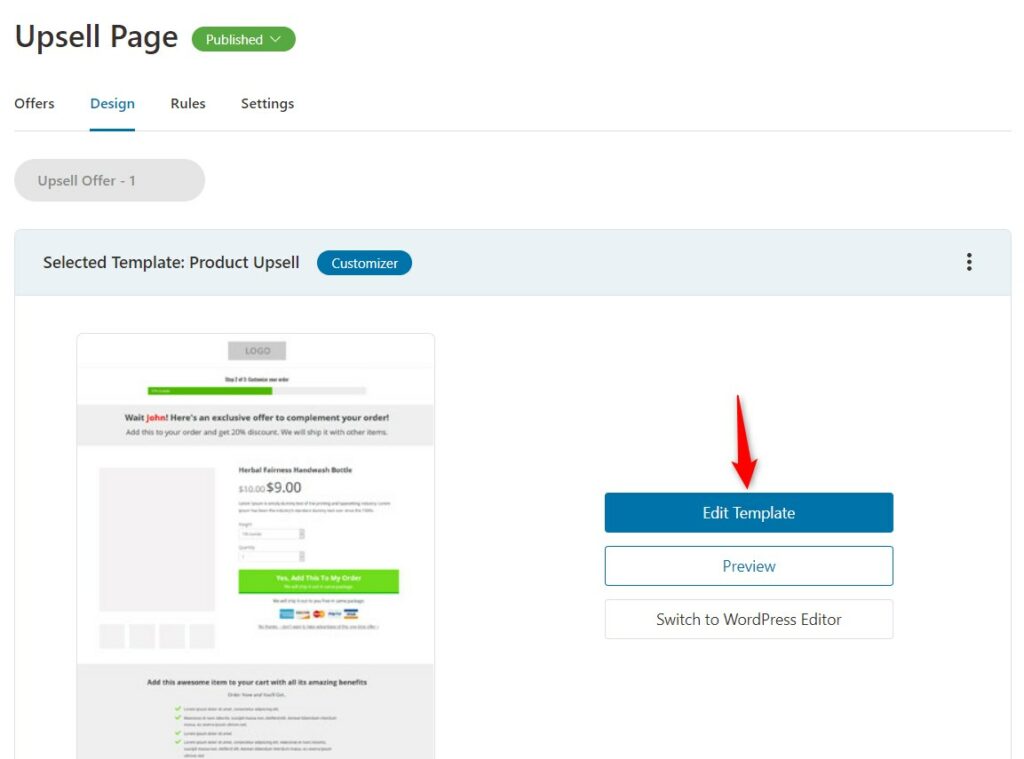 The Customizer will open up.
Step 2: Click on the 'Other' tab and select 'Countdown Timer' option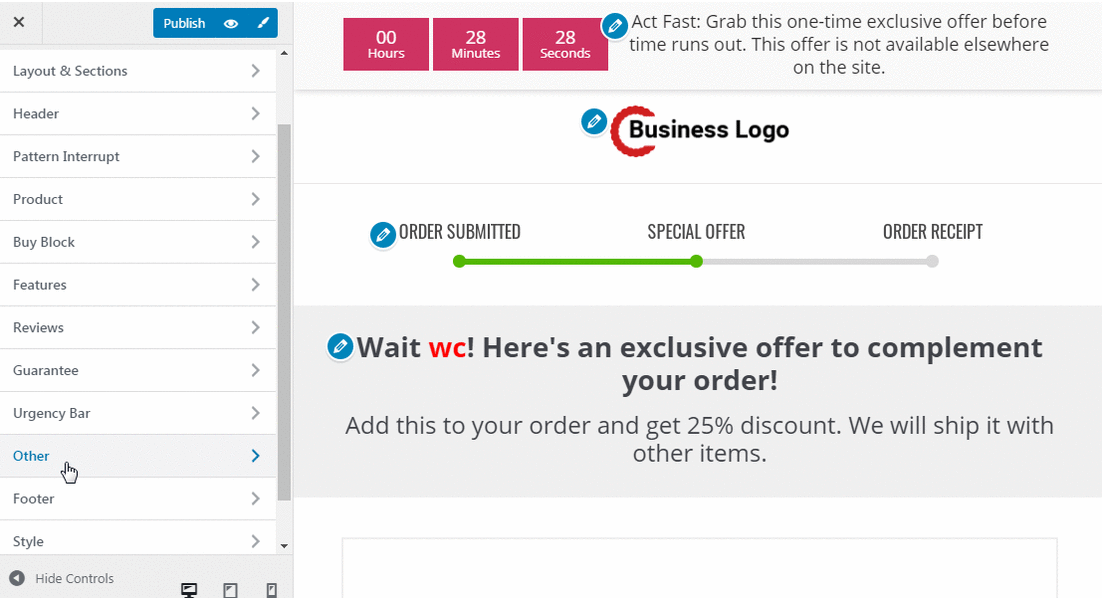 You'll see the option to set up your countdown timer here.
Step 3: Customize the countdown timer
Set the time for your countdown time, i.e., the time for which you want to run your upsell offer, down to the second.
Additionally, you can change the skin of the timer, the color of the digits, label, background, and more.
Take a look: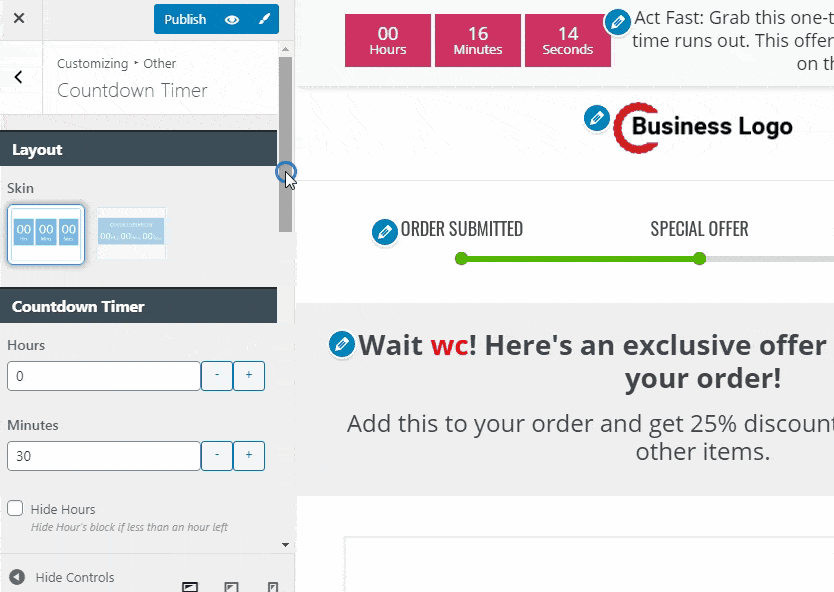 Step 4: Save your changes
Once you're done setting it up, hit the 'Publish' button.
There you go! That's how you can customize the countdown timer on your upsell page.
Note - This widget is available when you are creating the upsell page using the Customizer only.