You can present multiple products on a single offer page and let your buyers choose any one of them.
Depending on the offer page design requirements you can choose either from Grid or List Layout.
Below are steps to create a multi-product offer page:
Step 1: Add Another Product
Click on Add Product to add another product to the upsell offer.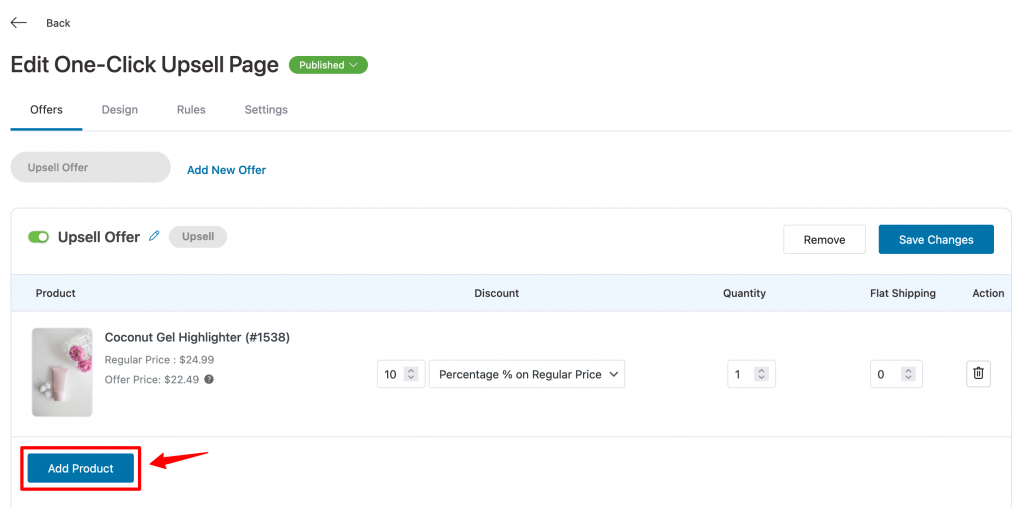 From the search box choose the product you like and click on add.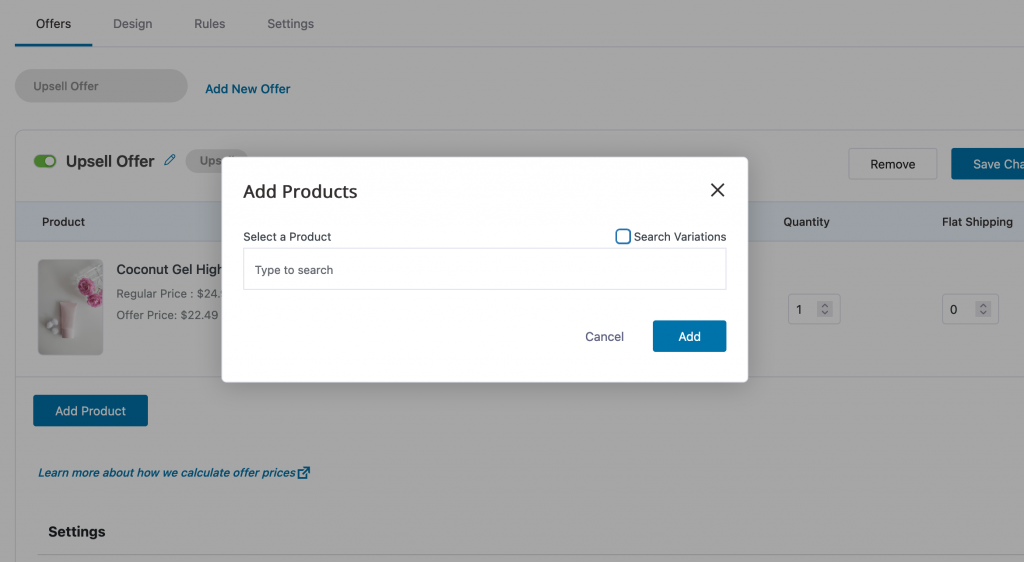 We have added two more products to our upsell page.
This is how your offer page would look: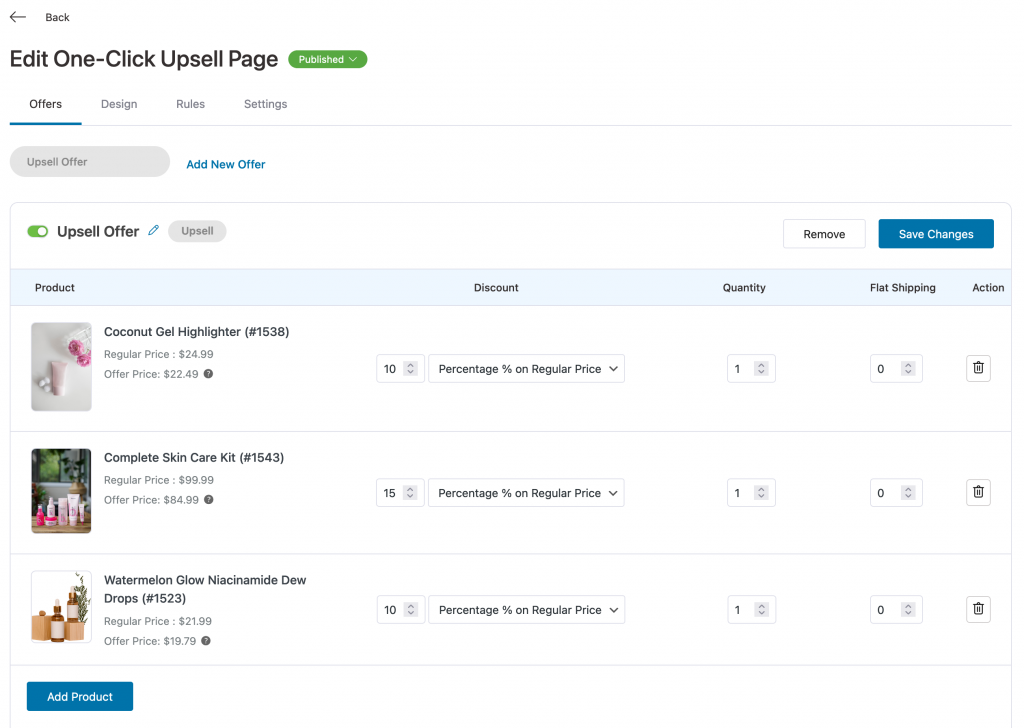 Adjust the quantity and discount rate of the products, then click on Save Changes.
You can add as many products to an offer as you want.
Step 2: Check the Confirmation box
In case of multiple products, enable the upsell confirmation option.
By checking this option, a new side cart window will appear and ask for the user's confirmation to confirm their selection.
This option is helpful in the case of multi-product upsells because the user will be able to modify their selection for the upsell offers.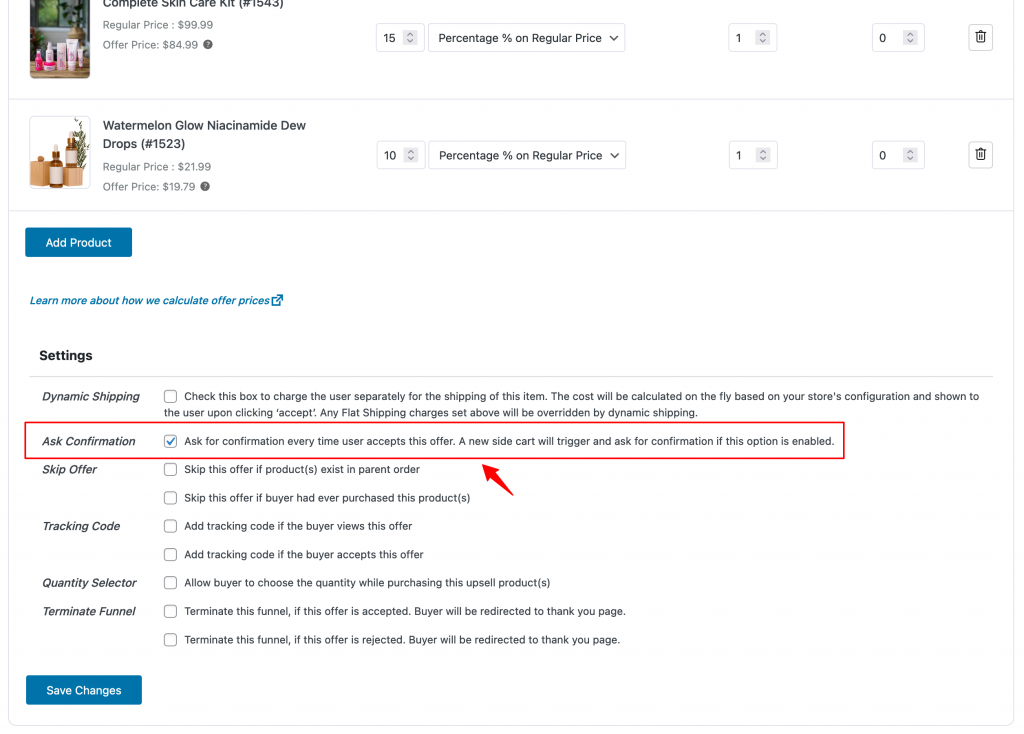 Step 3: Import a Template
Now to accommodate more products, we need to import a multi-product template.
Go to Design and import the template you like.
You can select the page builder (Elementor, Divi, Gutenberg, Oxygen, Customizer, and Other) you want to customize this page from.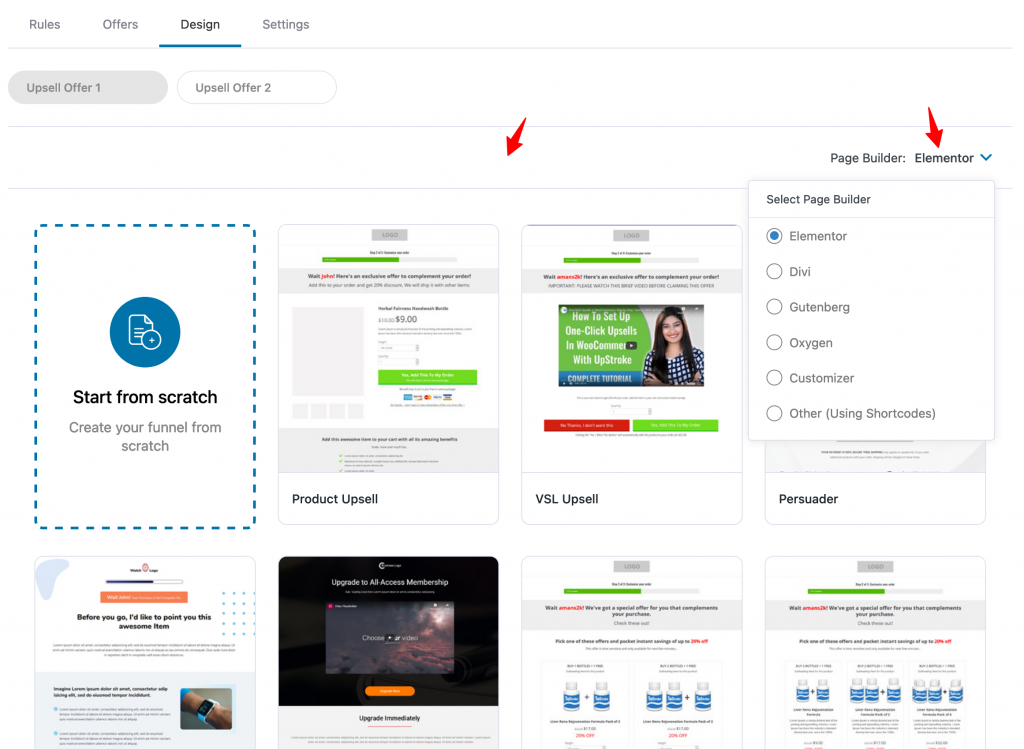 Here, we have imported the multi-product three grid column template.
Step 4: Customize your Upsell page
Then in the page editor, customize the page to make it look attractive and on-brand.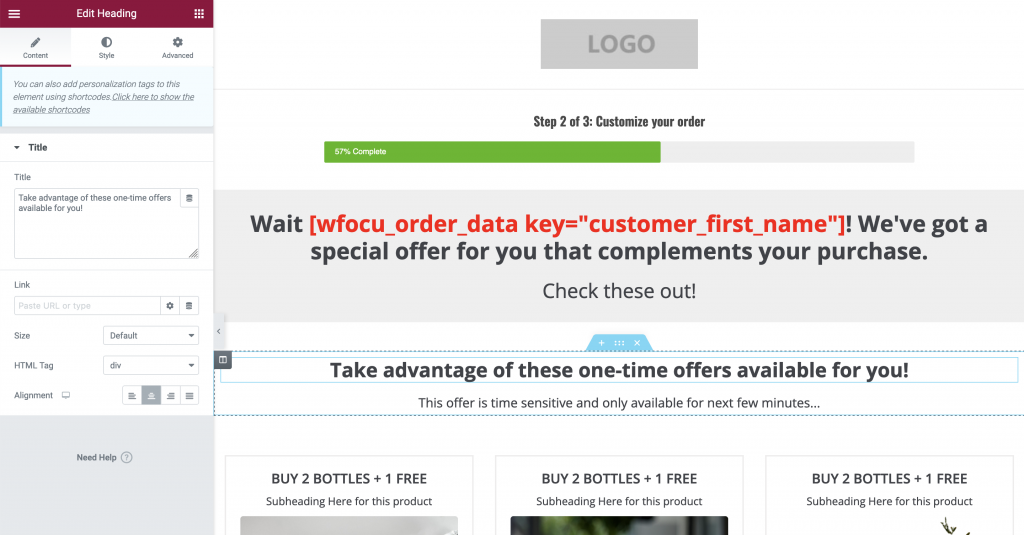 Click on Publish when done.
Go to the Checkout page and test your upsell offers.
This is how your customer will be asked for confirmation related to the multiple upsell offers: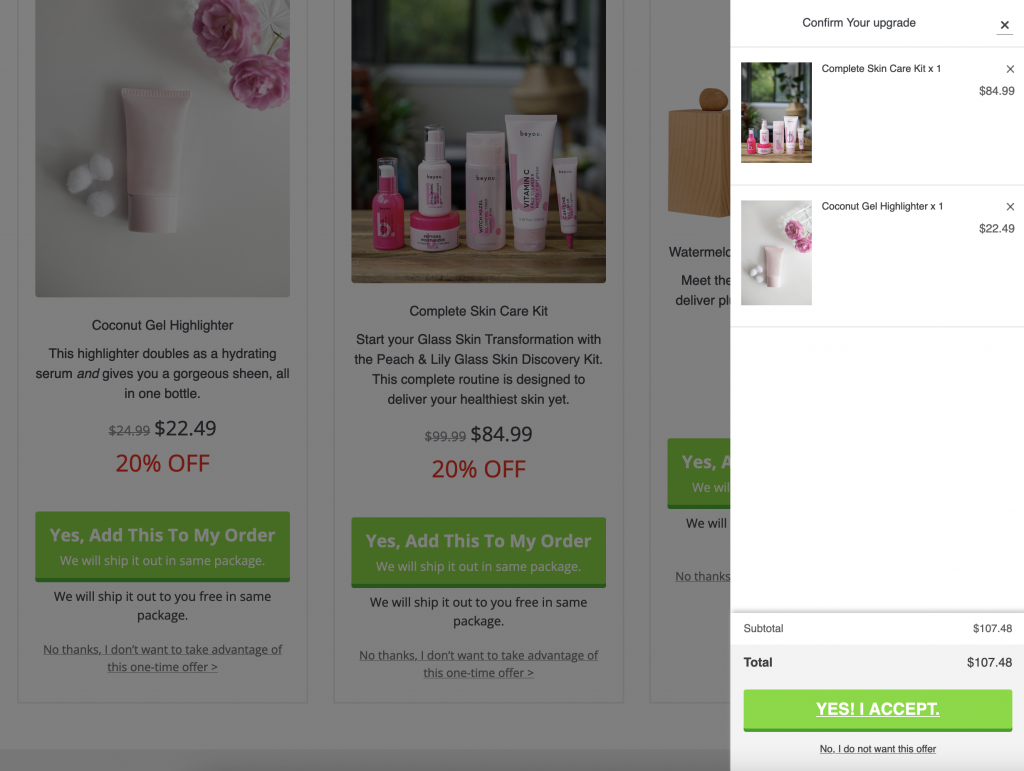 This is how you can design a multi-product Upsell page for your store.