All the enabled gateways which are compatible with FunnelKit (formerly WooFunnels) are shown in this list.
Select the gateways for which you want to run post-purchase one-click offers.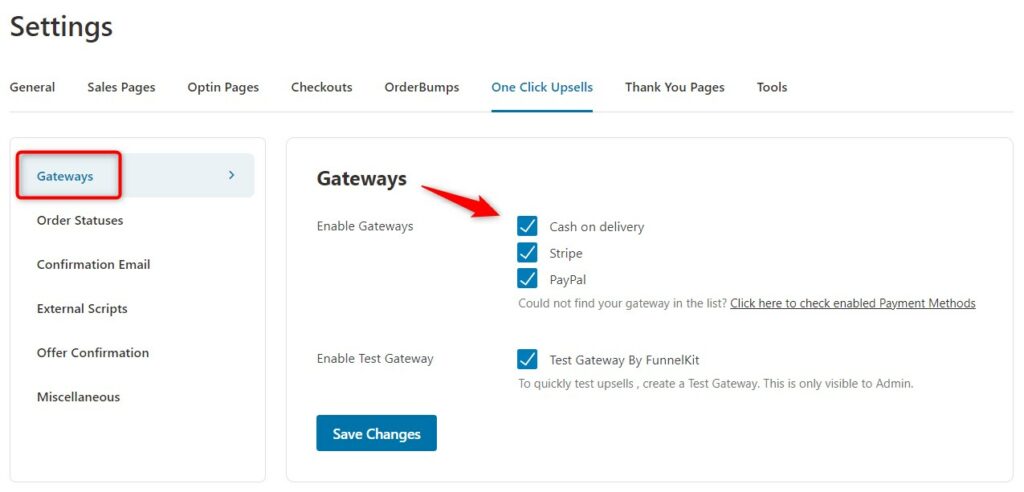 Frequently Asked Questions (FAQs)
What happens if I have two gateways and only one of them is compatible?
If you have multiple gateways and only one is compatible, upsell offers will only show when a purchase happens through the compatible gateway.
Which gateways are you compatible with?
At this point FunnelKit is compatible with PayPal, Authorize.net CIM, Braintree Credit Card, Braintree by PayPal, Stripe Credit Card, Cash on Delivery, Bank Transfer, Cheque transfer, and more.
To know more about compatibility, read this guide.
I am unable to see my gateway. What should I do?
If you cannot find your gateway in the list, check WooCommerce Settings > Checkout to see gateway is enabled. Also, we only show the list of gateways we are compatible with.