The Customizer tab in Design allows you to edit the pages with ease.
Let's take a look closer:
The one-click upsell in Customizer offers you 4 pre-built templates: 2 for a single product upsell and 2 for multi-product upsell.
Important Note: Multi-product upsell templates can only be viewed when more than one product is added to the upsell offer.
Import any one of the templates by clicking on the Import button.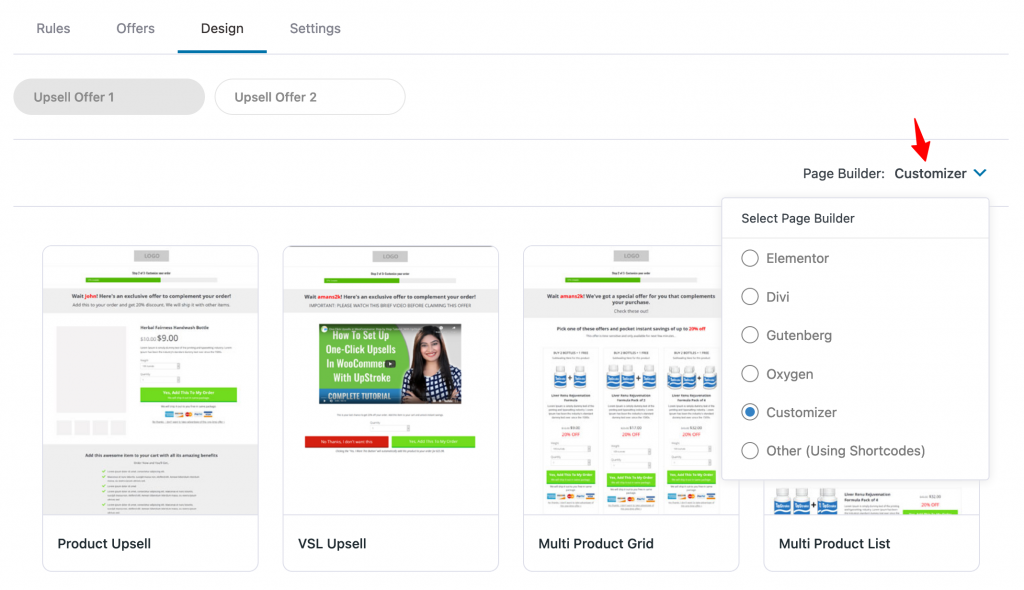 When the window opens in Customizer, you'll see a list of widgets on your left that can be edited by clicking on them.
You can also edit the pages by clicking on the pencil icons on the screen.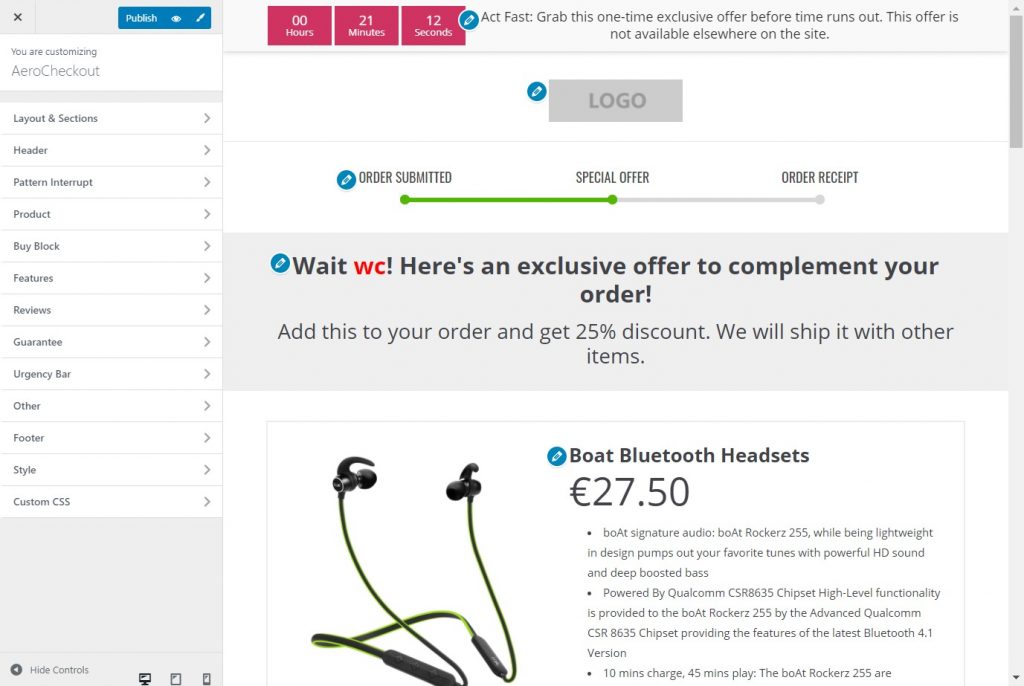 Let's look at some of the editing options you can try your hands at:
Layout and Sections
The layout and Section widget allows you to rearrange the order of the sections on the page.
Click on the widget from the menu on the left.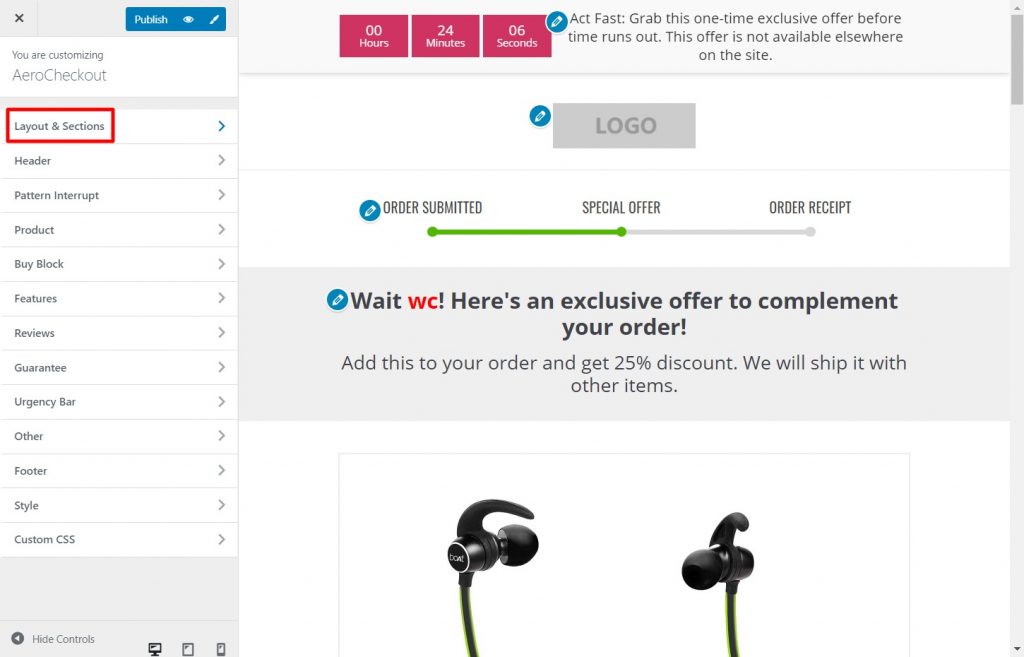 Next, you can drag and drop the sections around to re-order them on the page.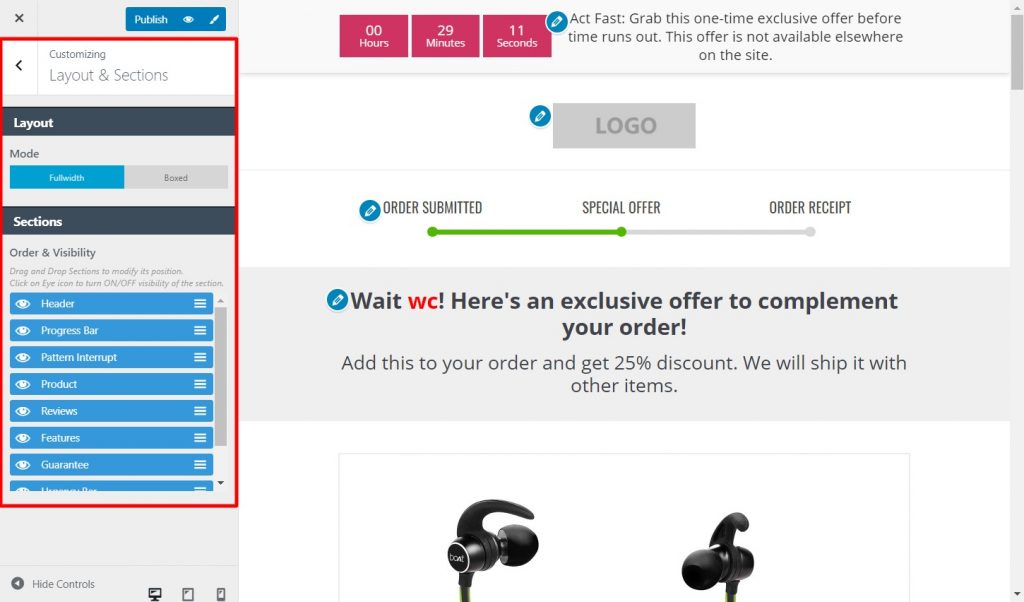 You can have the Progress steps before the header, or the call-out message at the very top.
Customize the sequence as you please, with the easy drag-drop feature.
Header
This widget allows you to edit the Logo shown on the page and the Progress Bar.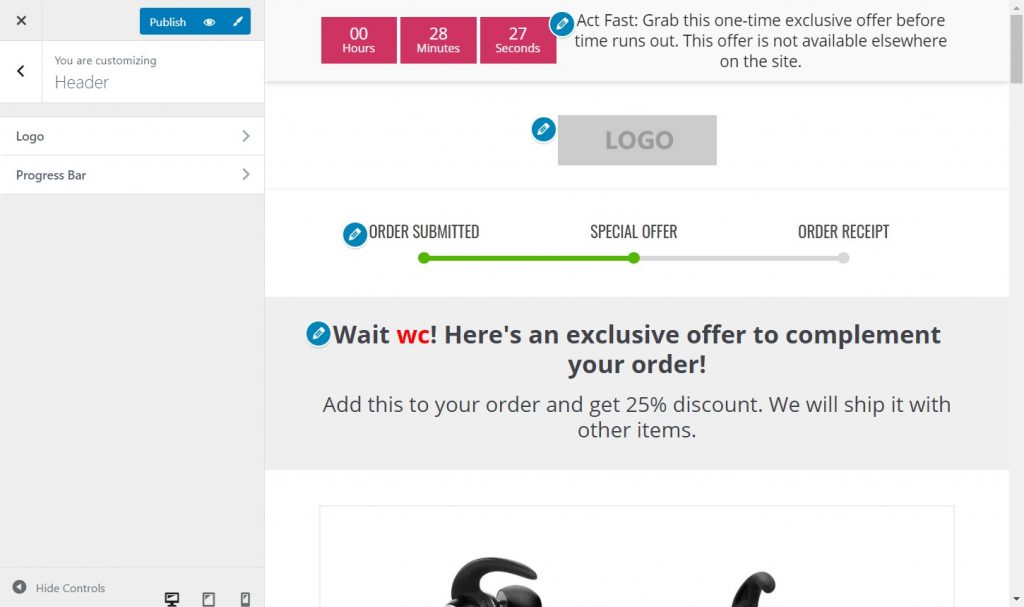 In the Logo section, you can choose an image to add as a logo, as well as add background color to that section.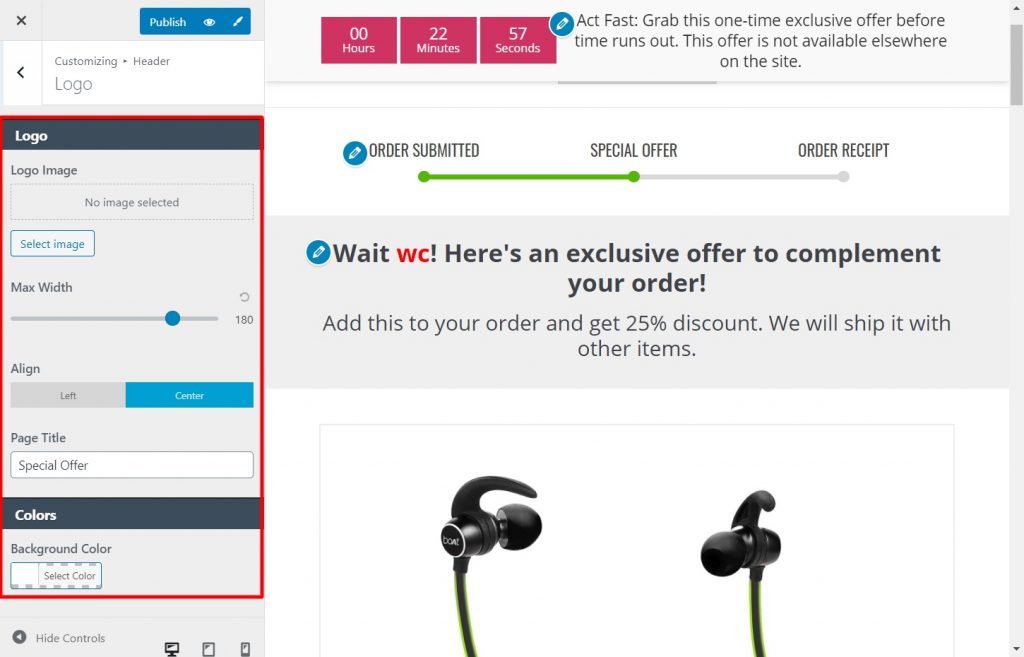 While, you can change the progress step titles, color, and more in the Progress Bar section.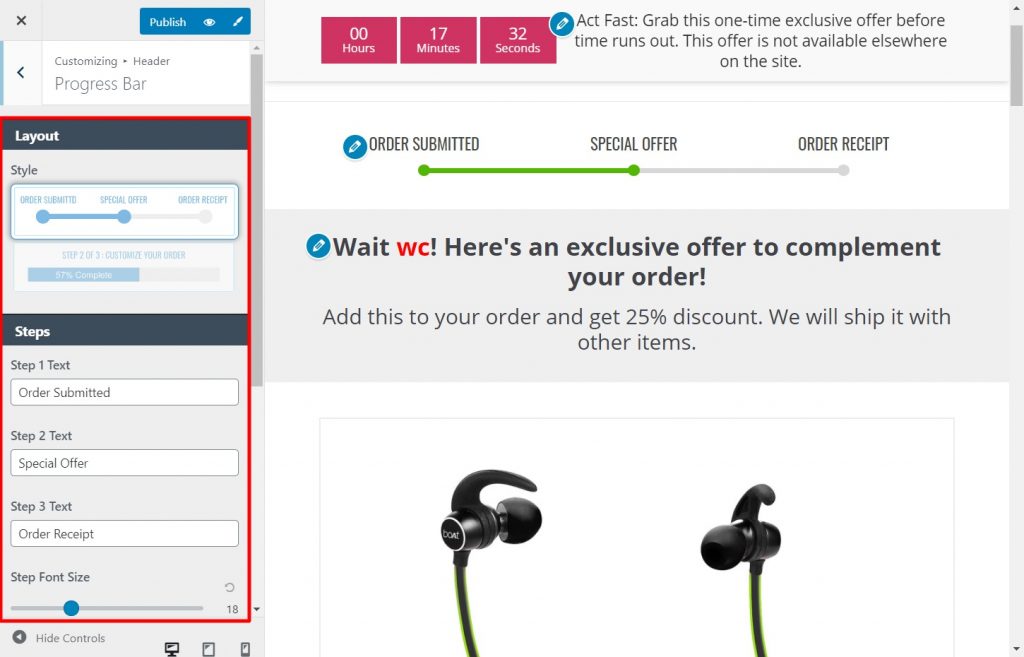 Pattern Interrupt
Pattern interrupts the exclamation banner you see on the screen telling you that there is another offer for you.
You can modify the text of this banner, color, or even add a subhead to it.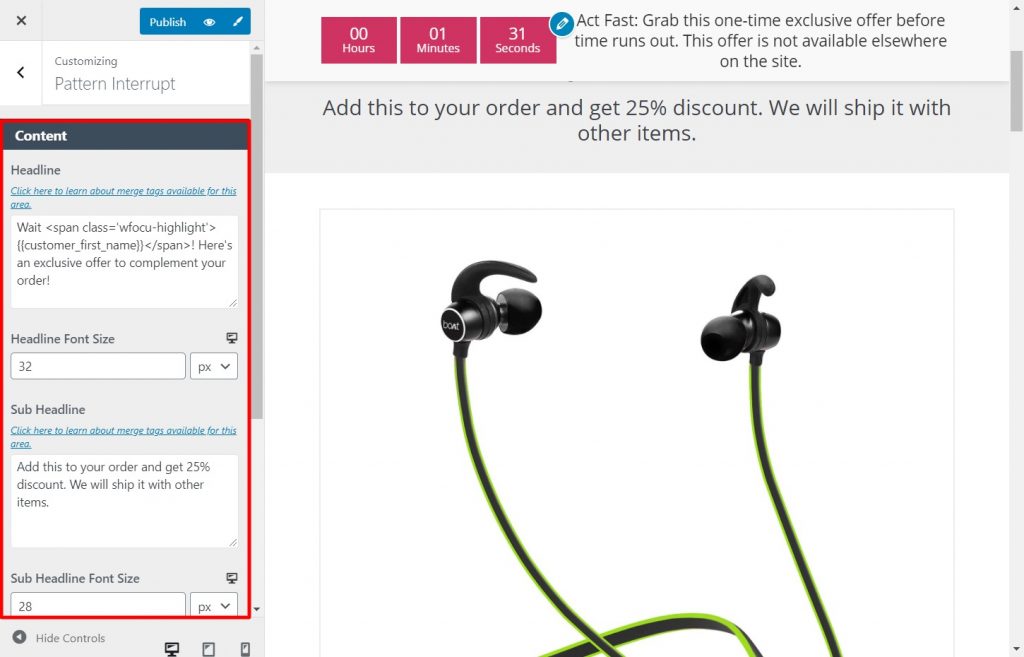 Product
When you click on the product widget, you choose which product you wish to customize (in case of a multi-product upsell), and then make the necessary changes.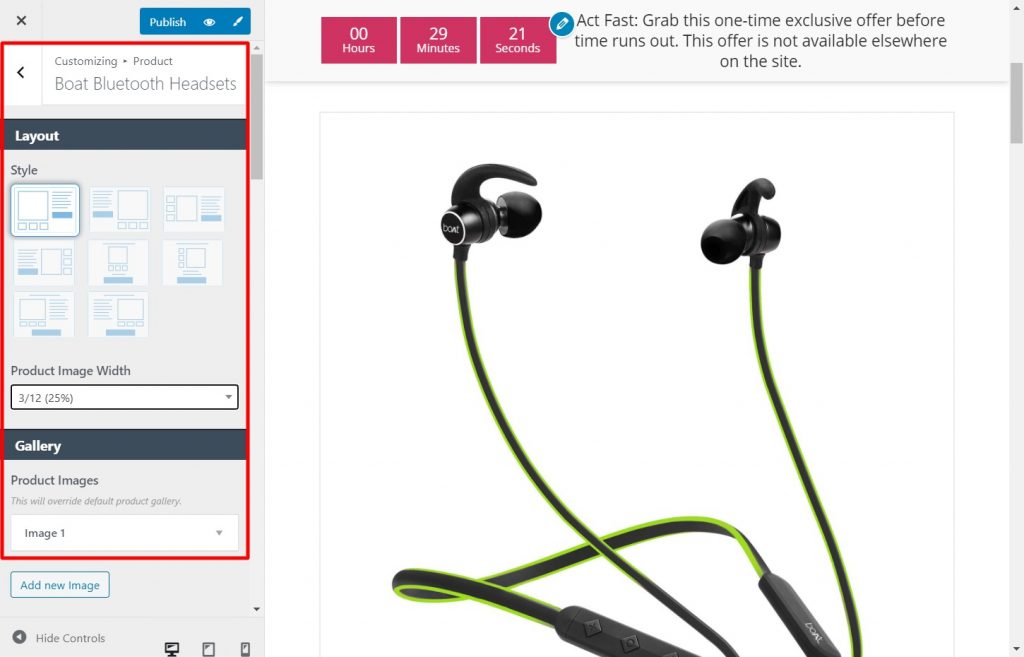 You get to choose the product image you wish to display, its layout, product summary, description, and more.
Buy Block
The buy block widget lets you customize the CTA button. From the button layout, text, color, and button linking among other options.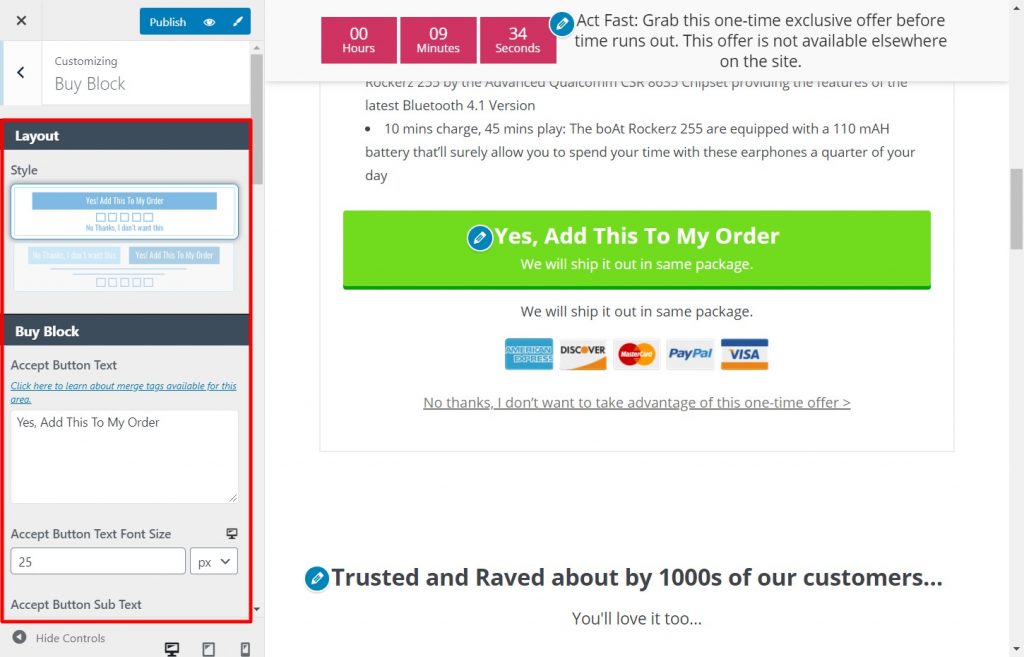 Urgency Bar
The countdown timer on the page is was instigates a sense of urgency in the buyers.
This bar can be customized from this widget. Modify the placement, copy, typography, and color to make the bar eye-catching.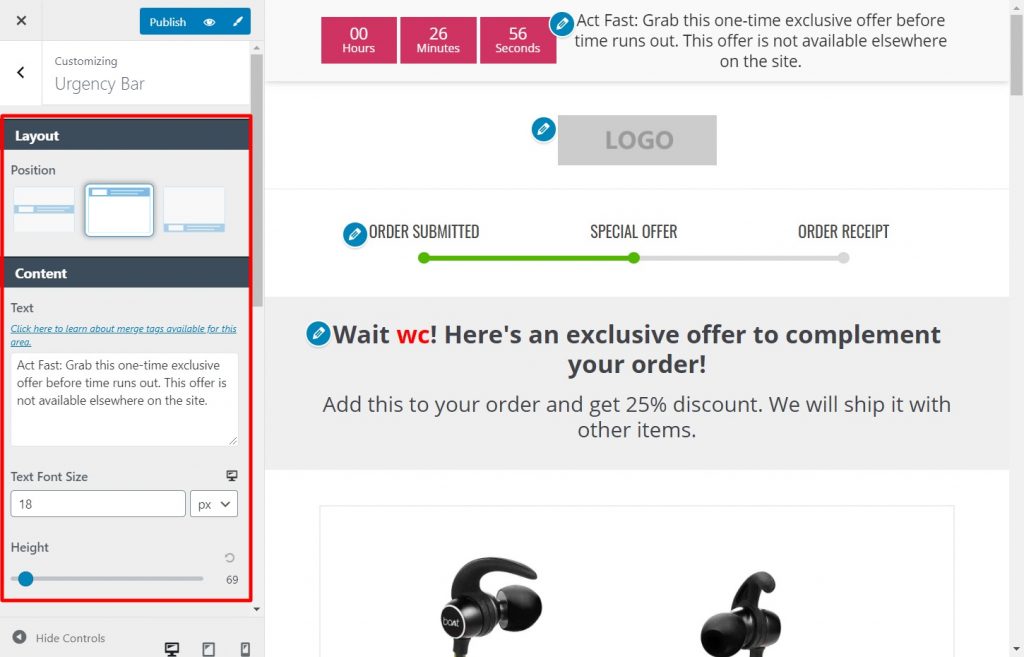 There are many other widgets that provide all the options to customize the page and make it optimized for your brand.