FunnelKit deeply integrates with the Divi page builder to help you create custom compelling offers for your One-click upsell page.
Here are the step-by-step instructions to design your upsell page with Divi.
Step 1: Edit your One Click Upsell step
Click on the Upsell page to start editing your page.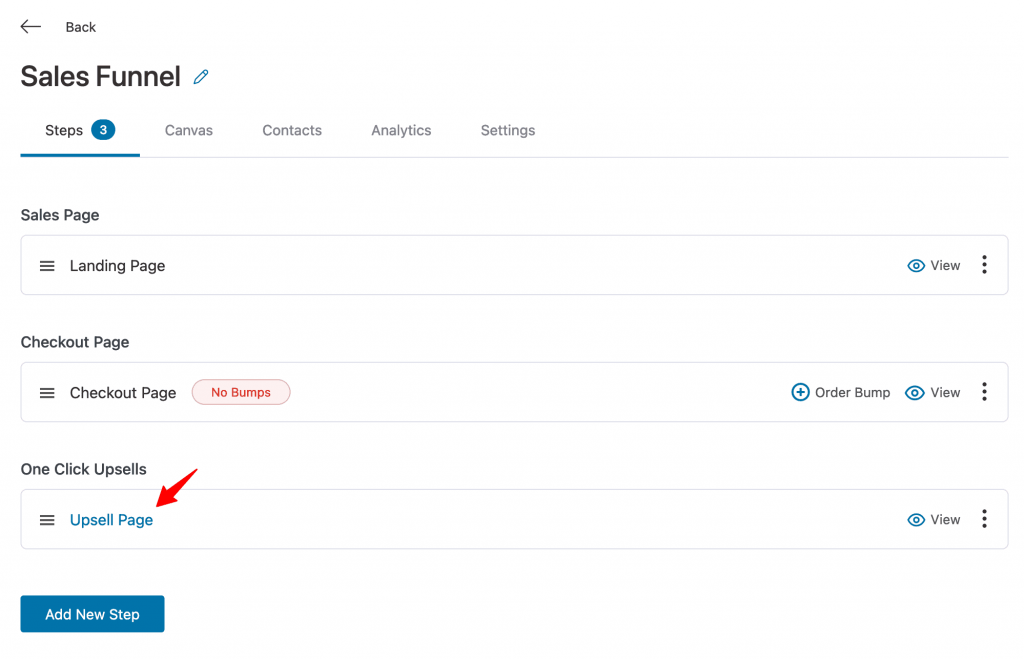 Add the product as an upsell offer.
Once you've added the product to the upsell offer, head over to the Design tab.
Step 2: Import the Divi template for your One-Click Upsell page
Select the Divi page builder and import the template you like.
Here, we have imported the Persuader template for our offer page.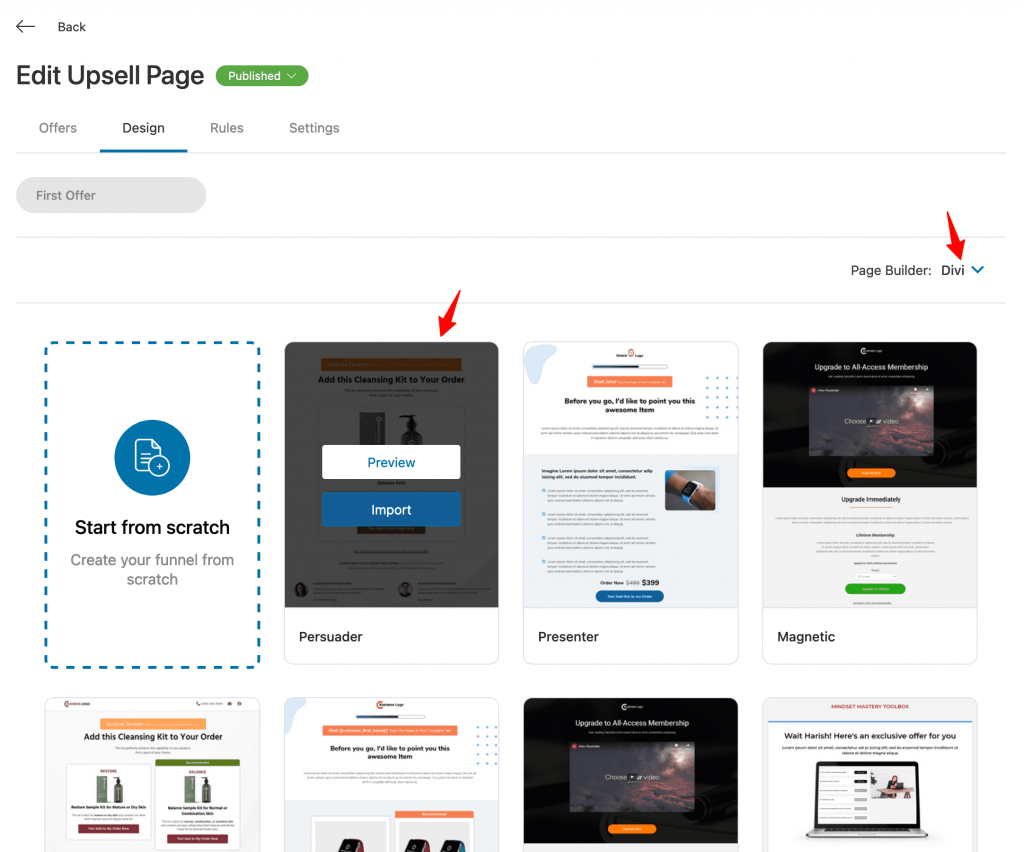 Step 3: Customize your One-click Upsell page
Click on Edit Template to start customizing your upsell page with Divi.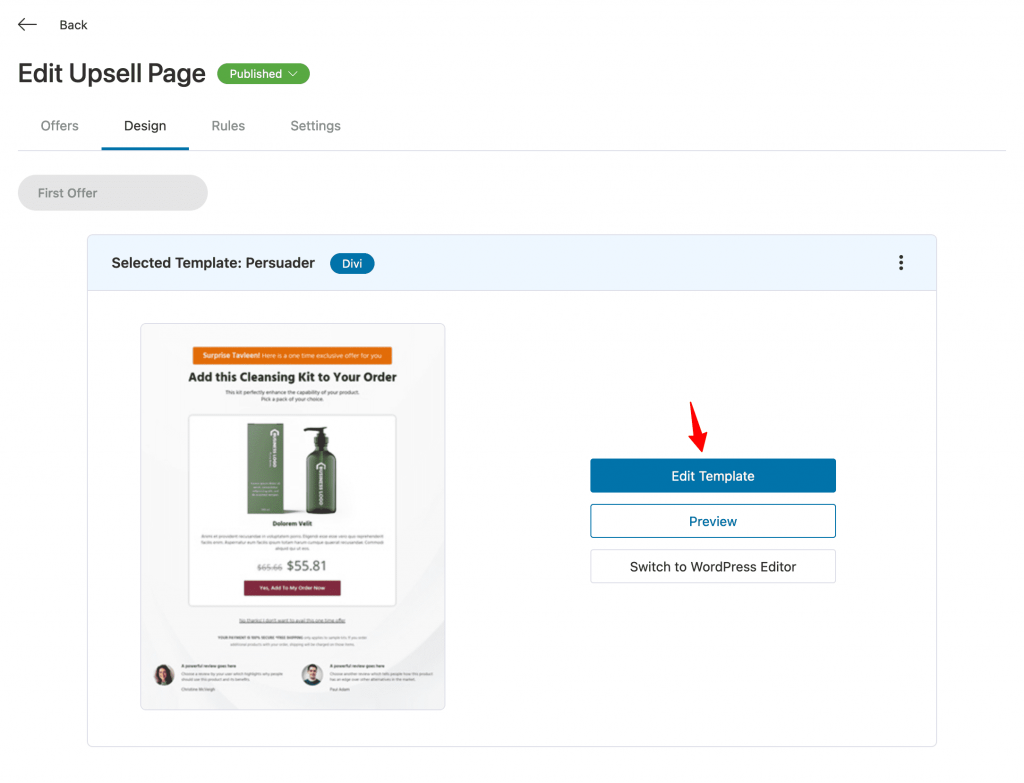 The page will load in Divi and you can now customize it the way you want.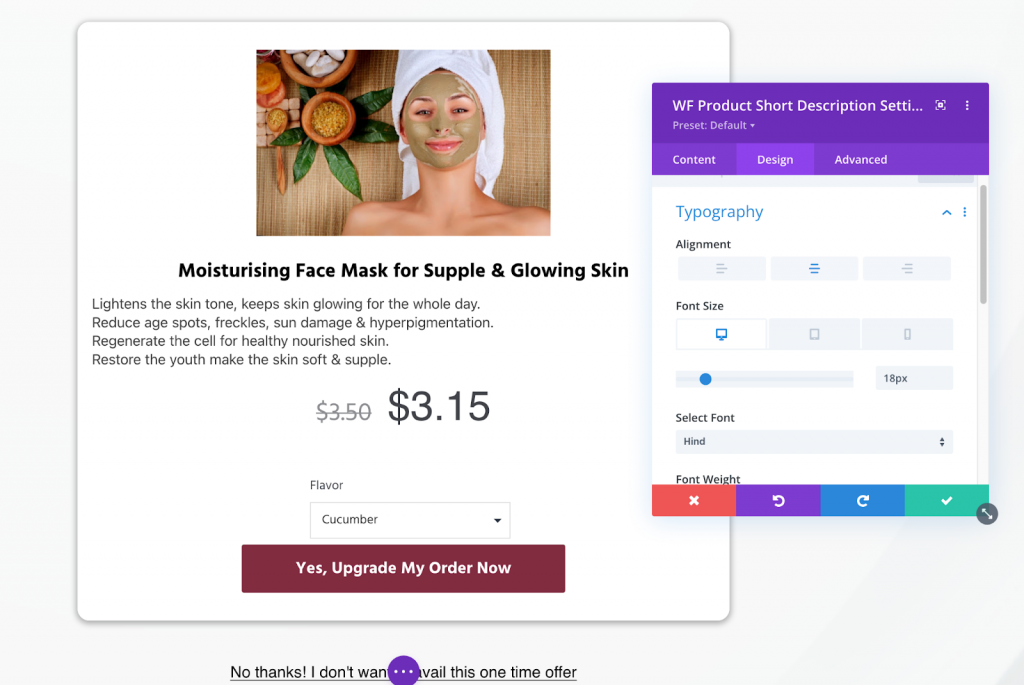 Under Content settings, you can edit the text on the page.
Under Design, you can take care of the typography, colors, borders, spacing, and more.
If you want to add custom CSS or scrolling effects, you can go to the Advanced settings.
You can also take advantage of the Divi modules created by our team for designing your upsell page:
Accept Button
Accept Link
Offer Price
Product Images
Short Description
Product Title
Quantity Selector
Reject Button
Reject Link
Variation Selector
Once you're happy with the design, click on Save to lock all the changes made.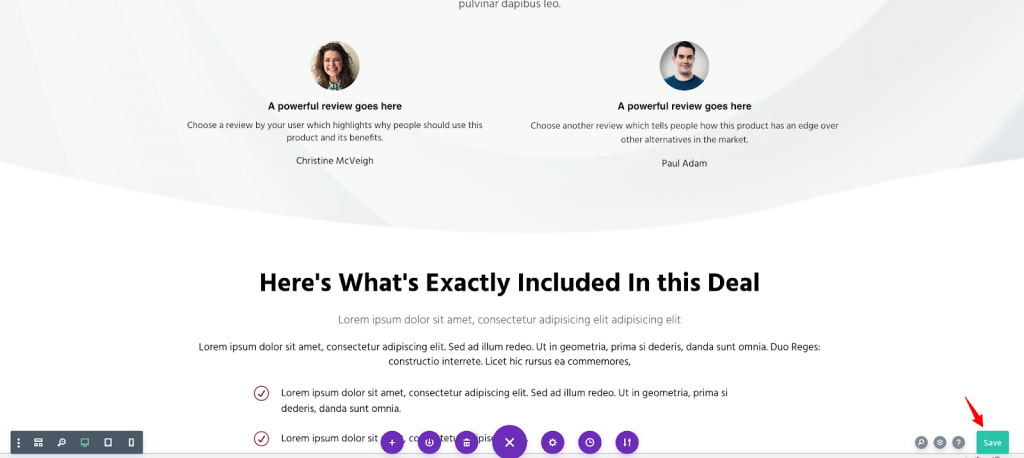 That's it! This is how you can customize your One-click upsell page using the Divi page builder.