You may choose to build your own Custom Upsell Pages using shortcodes.
You may also have Offer Confirmation enabled for your offers.
In this case, you can manage the style of those offer confirmation from these settings.
If you have built offer pages using native Design Customizer, these settings will have no impact.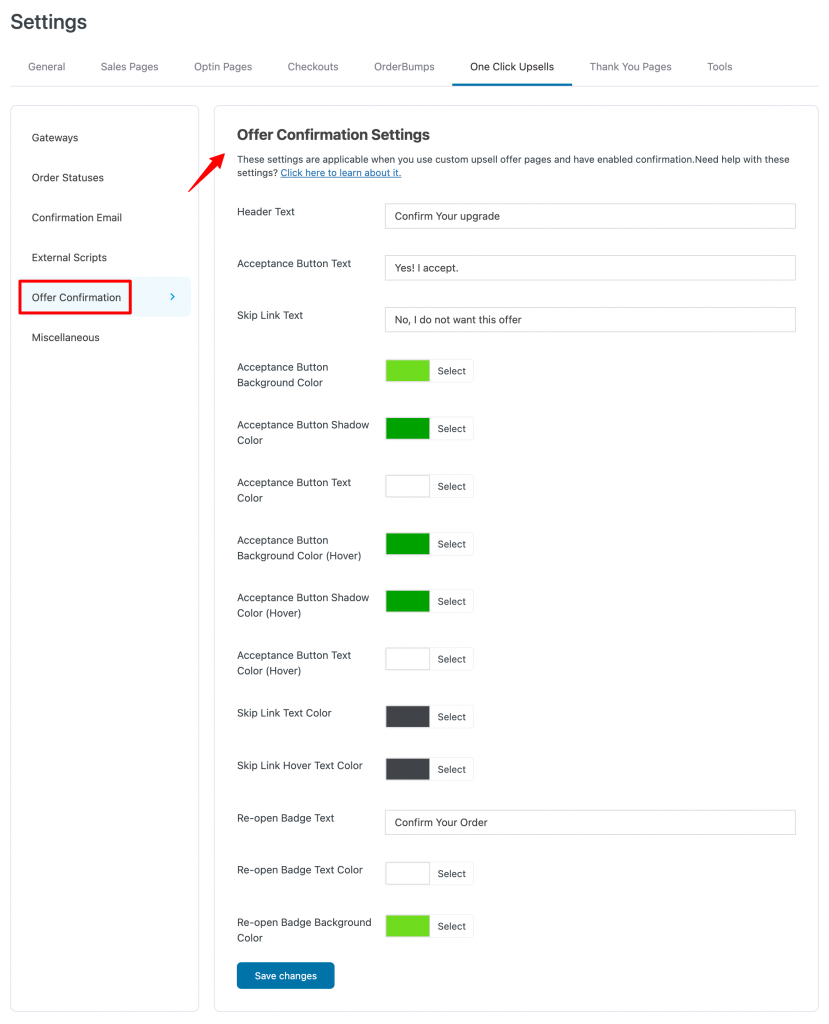 Click on Save changes when you're done.