After you're done customizing your upsell page using the in-built Customizer, you can preview your one-click upsells.
This is so that you can see how your upsell page looks while you customize it.
Here's how you can do that:
Method-1: Go to the 'Design' tab
Next, click on the 'Preview' button.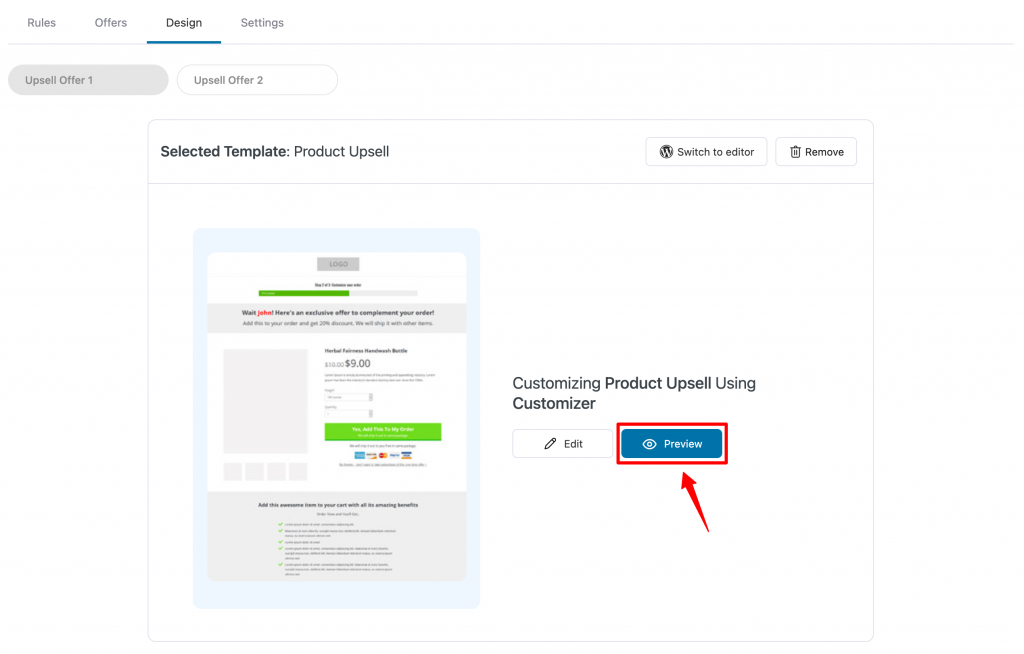 Or you can go to Edit.
This will open up your upsell page in Customizer.
Method-2: Click on the Preview icon on the Page Builder
When you're editing your Upsell page with the page builder, click on Preview icon.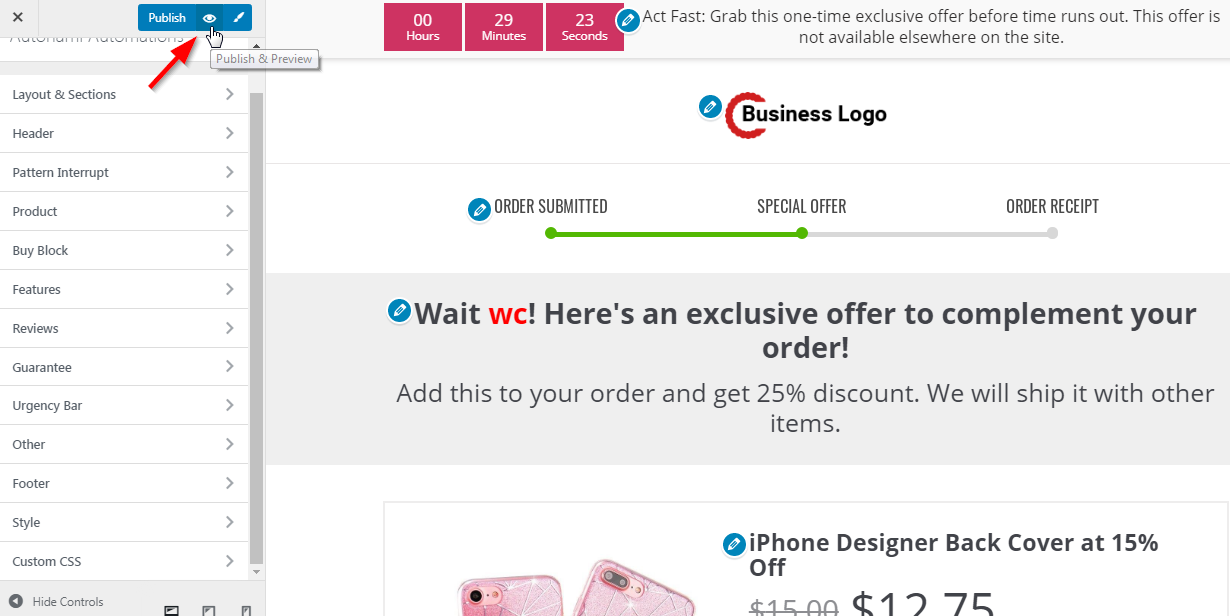 You'll be able to preview your offer - it will open in a new tab.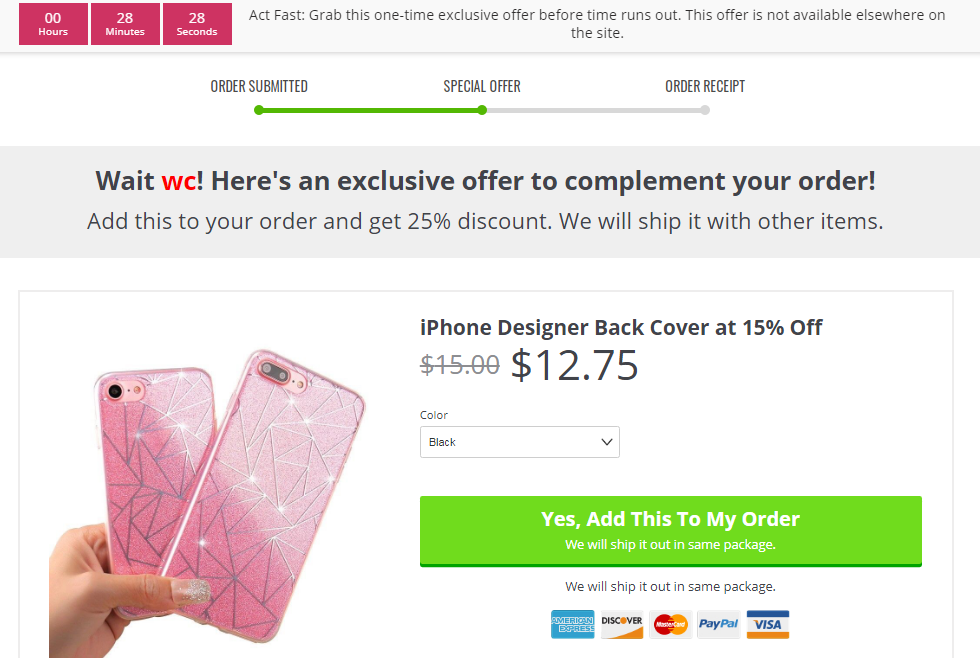 There you go!
That's how you can preview your upsell offer page.