FunnelKit (formerly WooFunnels) perfectly integrates with the Oxygen page builder to help you create compelling one-click upsell pages for your sales funnels.
In this documentation, you'll learn how to customize your upsell page with the Oxygen page builder in FunnelKit.
Step 1: Add the product as an upsell
Add the product to be offered as an upsell.

You can create multiple upsell offers for your funnels.
For example, we have created a downsell offer and dynamically set the path for the two offers.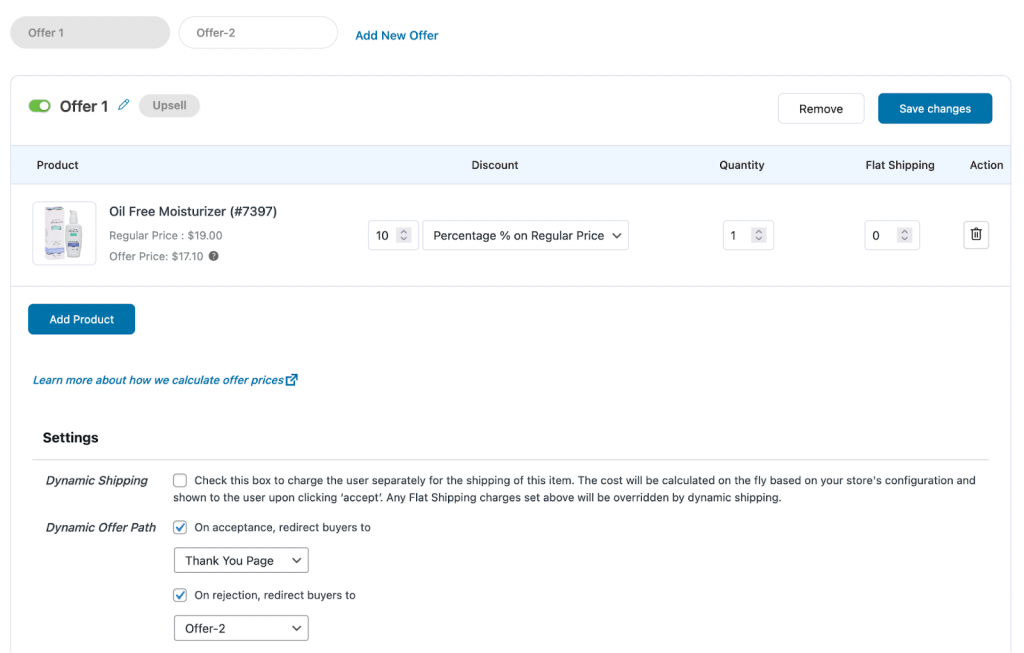 Once done, click on Save changes.
Step 2: Add rules to your upsells
Go to the Offers tab and set up rules to show the upsell to your customers.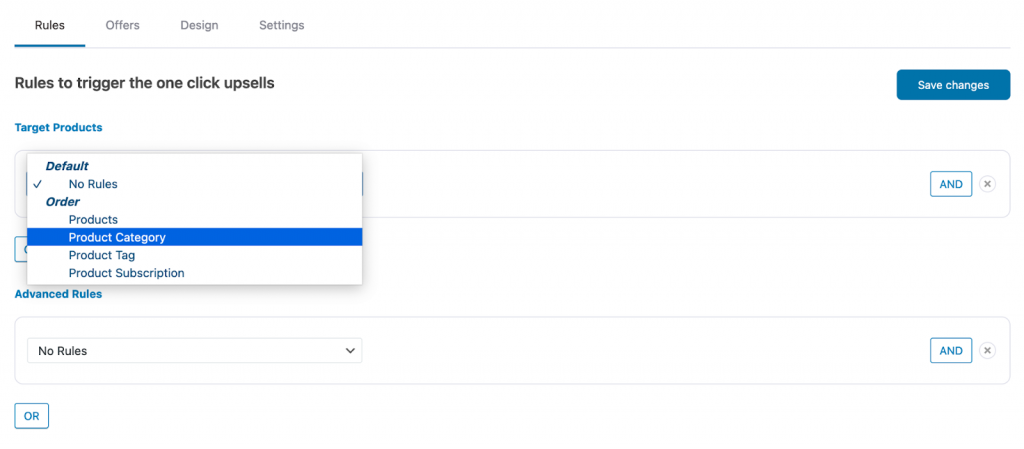 Here, we have set the rule of Product Category matches 'Beauty'.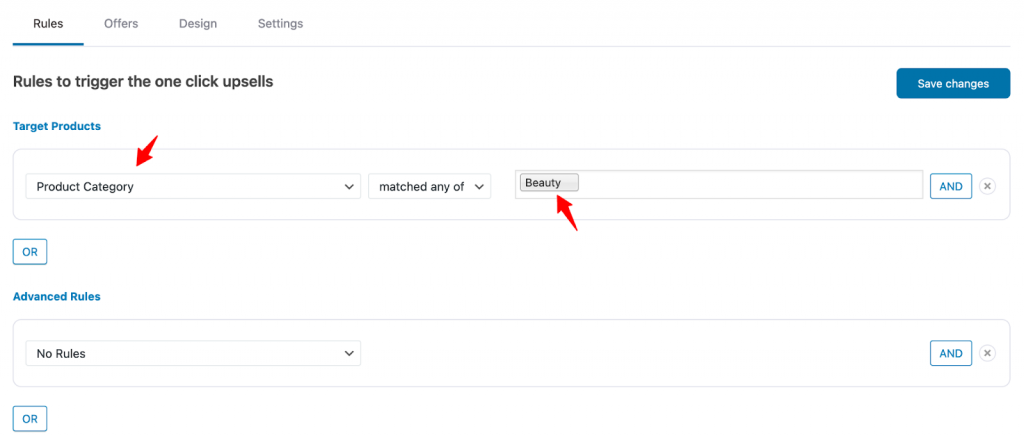 Now, if a customer buys any product from the Beauty category, then this upsell offer will be shown to them.
Step 3: Import the template and customize
Select the Oxygen page builder and import the template that you like.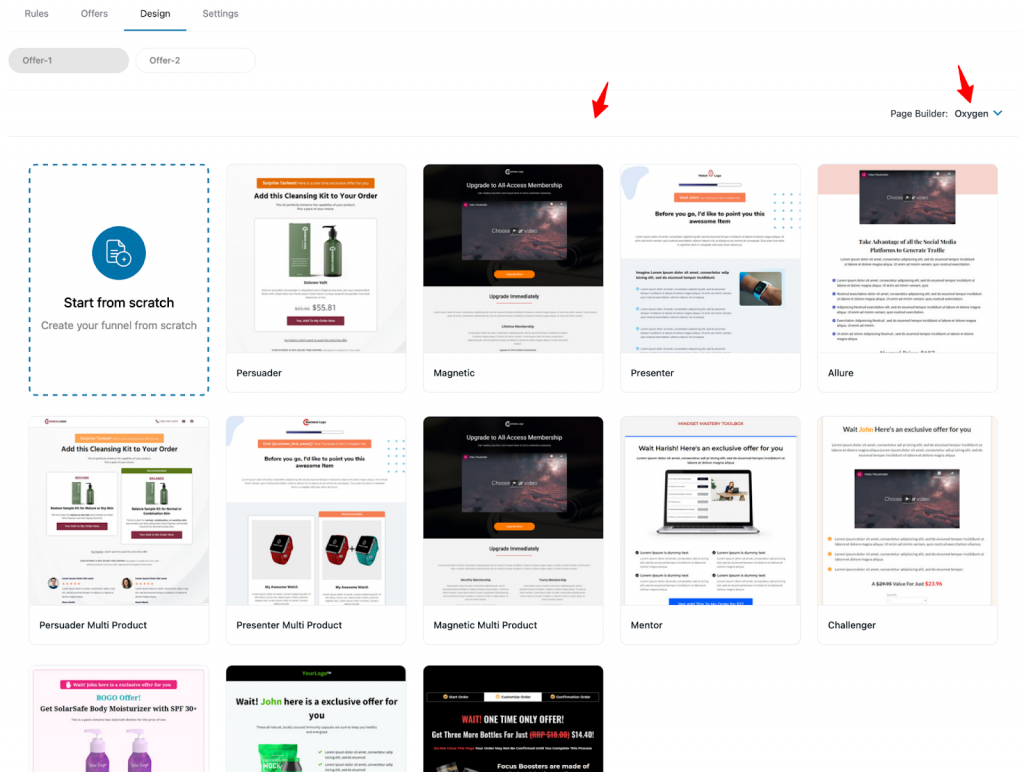 Now, make changes to the title, subtitle, buttons, spacing, typography, and more by going to the Primary tab.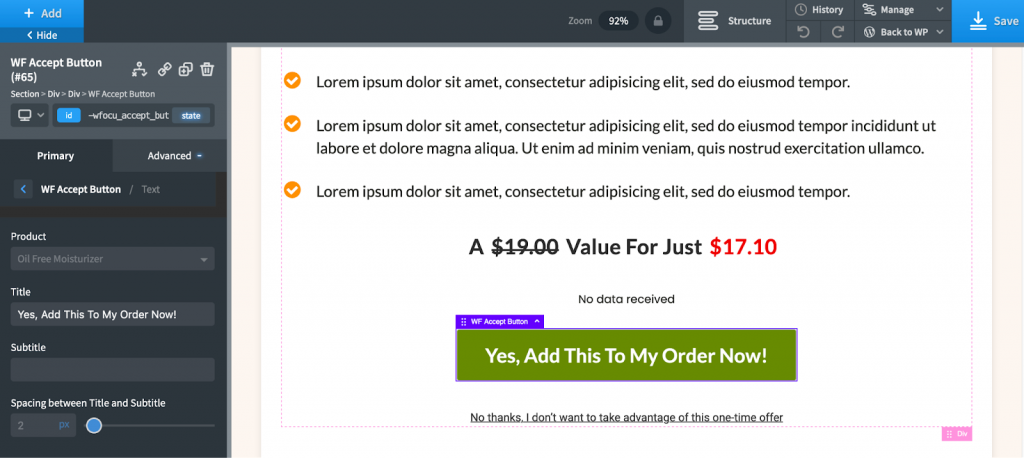 Under the Advanced tab, you can make changes to the background, size, spacing, layout, borders, effects, custom CSS, JavaScript, and more.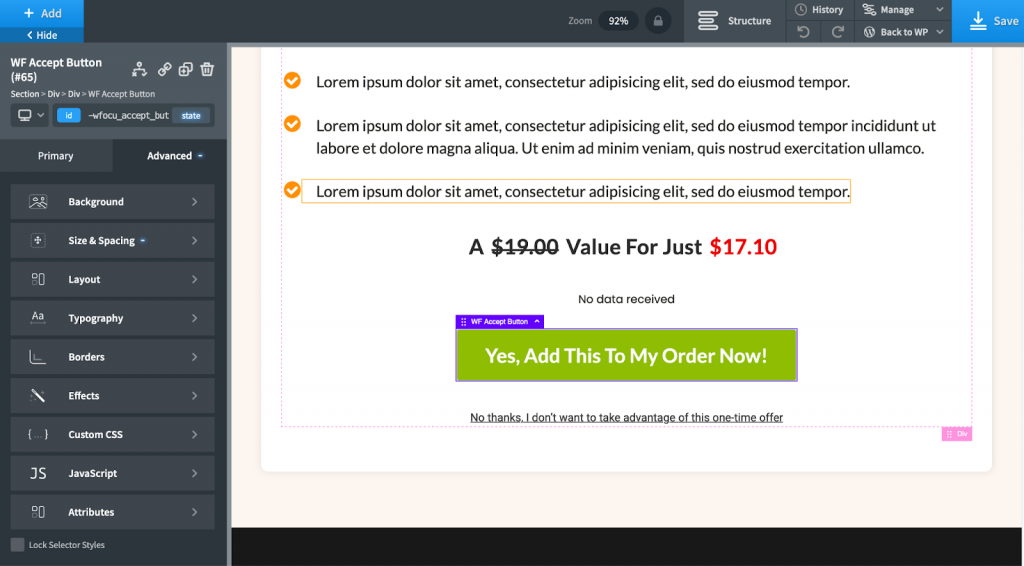 Once you're done, click on the Save button.
That's it! This is how you can add an upsell and customize it with Oxygen using FunnelKit (formerly WooFunnels).