Use the Design tab to build gorgeous upsell pages.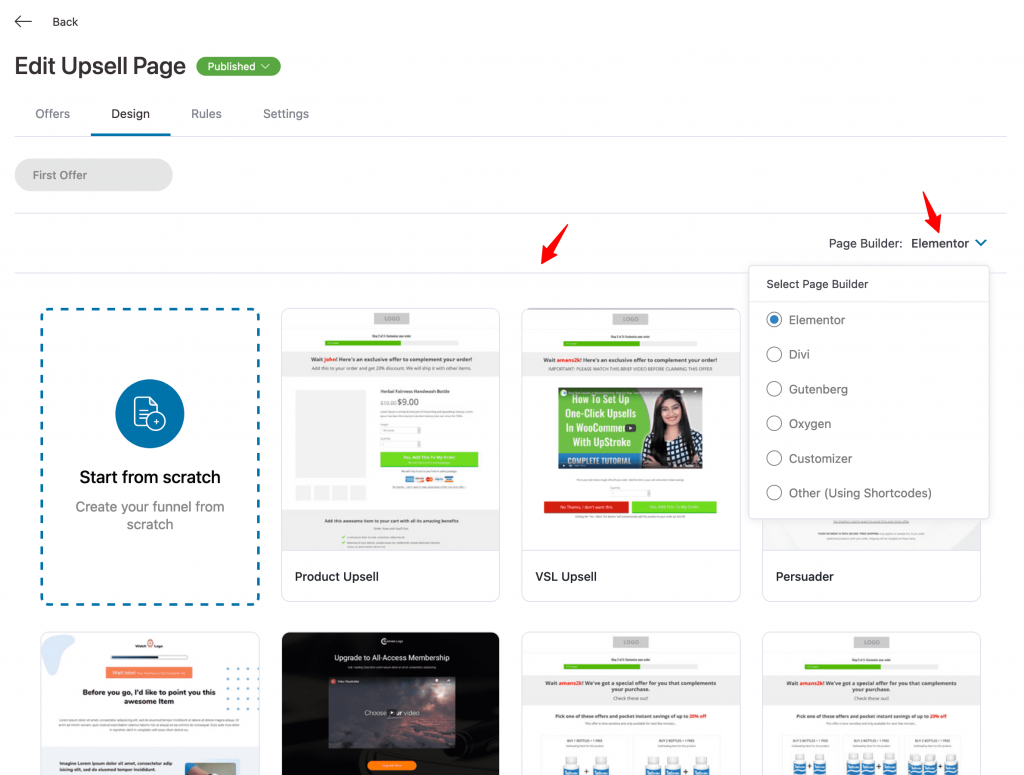 On the left side, you'll see your offers lined one after the other.
And on the right, you'll see these tabs - Elementor, Divi, Gutenberg, Oxygen, Customizer, and other Custom Page using shortcodes.
You get a pack of pre-made templates to design your upsell offer pages.
Click on the docs below to view separated sections for each page builder:
Let's explore these tabs one by one.
Customizer
The built-in Customizer lets you build beautiful upsell offer pages without relying on any other page builders.
It's a very flexible and versatile alternative to page builders for creating offer pages.
There are many pre-built templates for different needs in the Customizer section - 2 for single-product offers and 2 for multi-product offers.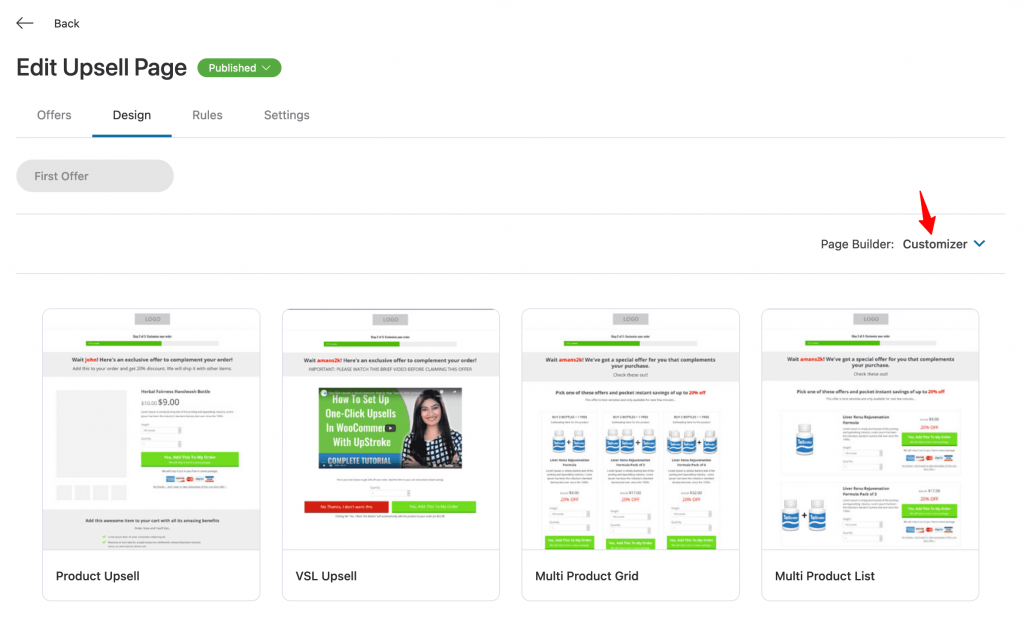 Gutenberg, Elementor, Divi and Oxygen
FunnelKit deeply integrate with Gutenberg, Elementor, Divi, and Oxygen.
Under these tabs, you'll find a collection of several gorgeous templates to build your upsell page - for both single-product and multi-product offers.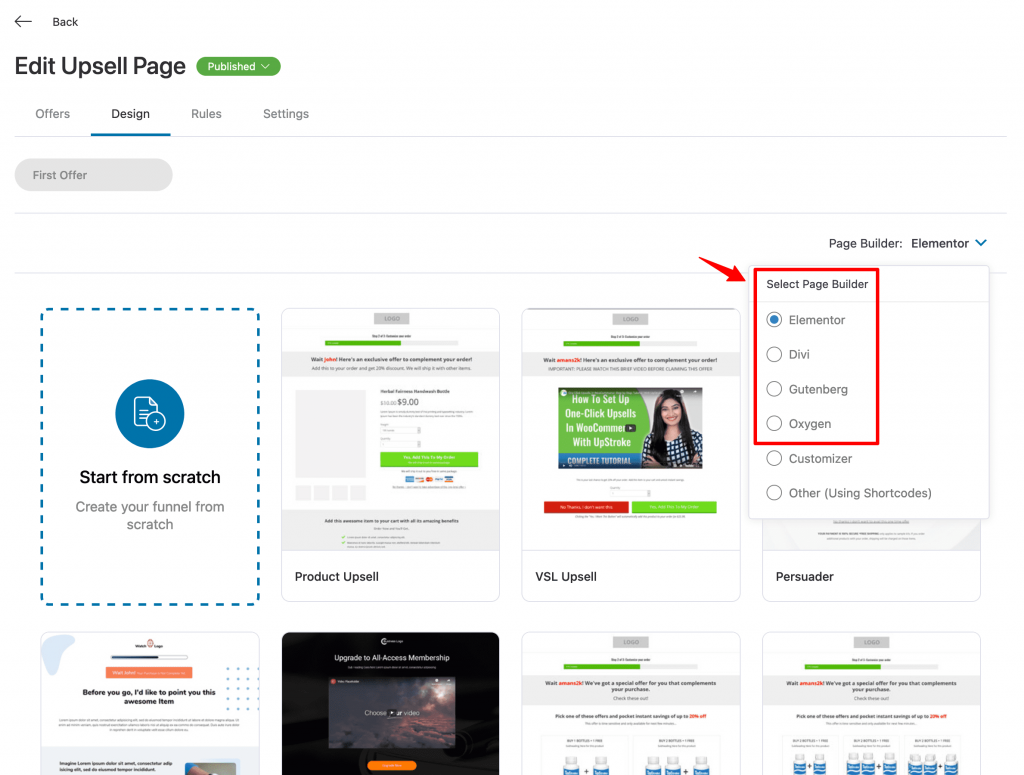 These templates are professionally designed using Elementor and are fully customizable.
Apart from that, you can also choose to build your upsell page from scratch using Elementor, Divi, Gutenberg, or Oxygen.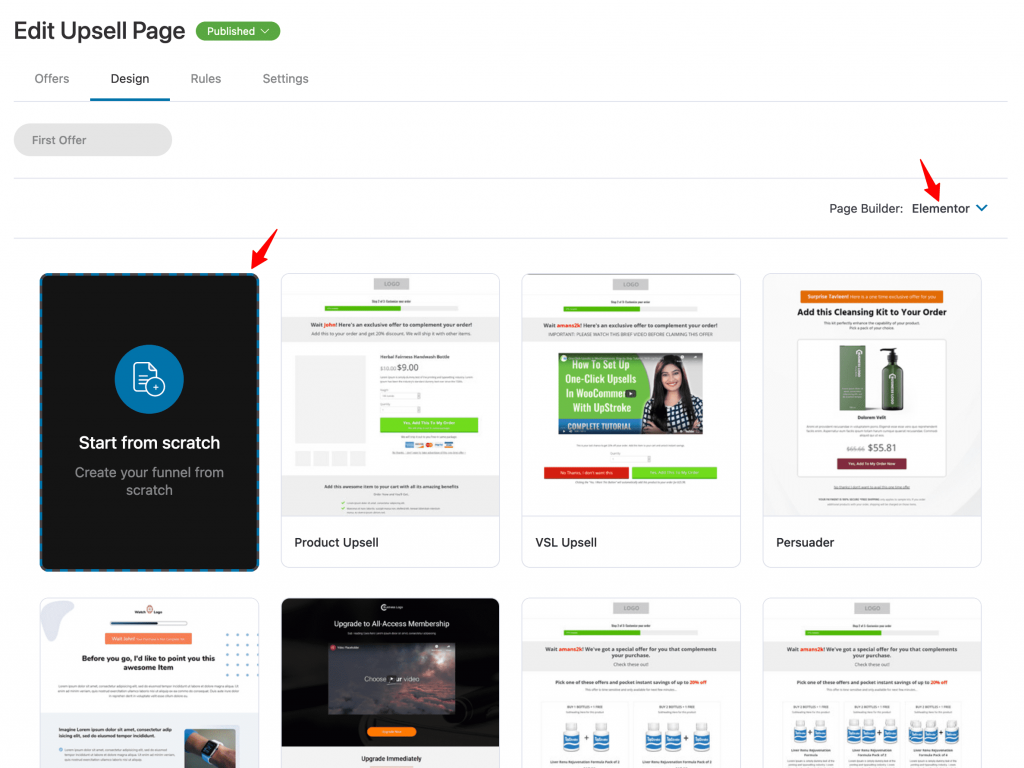 There are a few widgets in each of these page builders that we've built to help you create your upsell page and make it look the way you want.
These are the widgets/blocks/modules we've designed in One-Click Upsells:
Accept Button
Accept Link
Offer Price
Product Images
Short Description
Product Title
Quantity Selector
Reject Button
Reject Link
Variation Selector
Other Custom Page (Using Shortcodes)
You can use any custom builder to build your upsell pages using the available shortcodes.
You can then link to that page.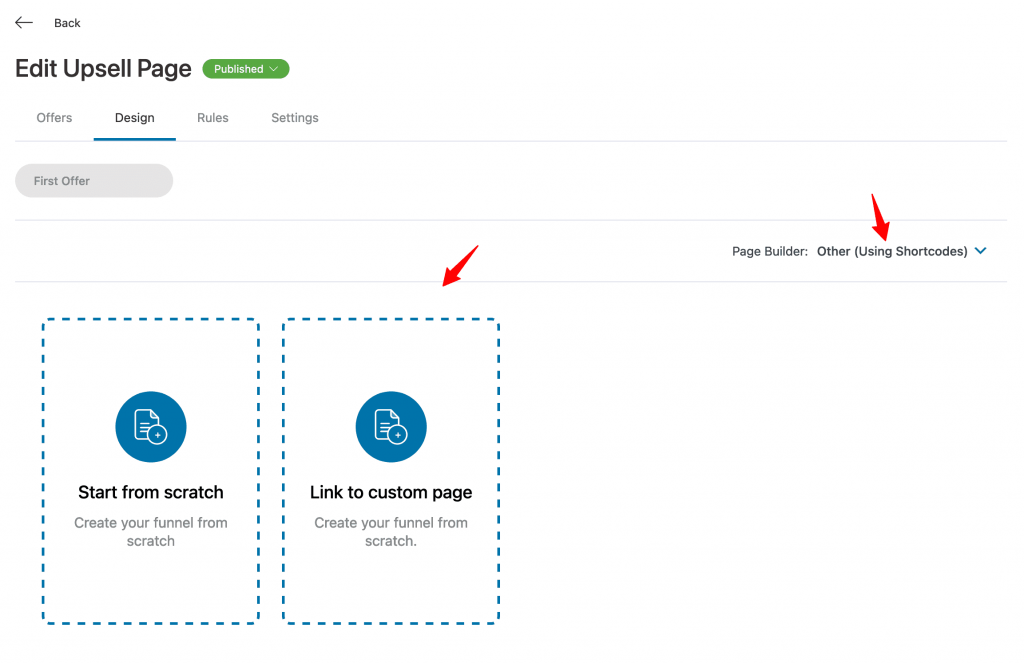 Click here to check the full list of available shortcodes to create custom designs for your upsell pages.
By default, the 'Product Upsell' template of the in-built Customizer is applied.
You can always select the one which you like the most and one-click import it.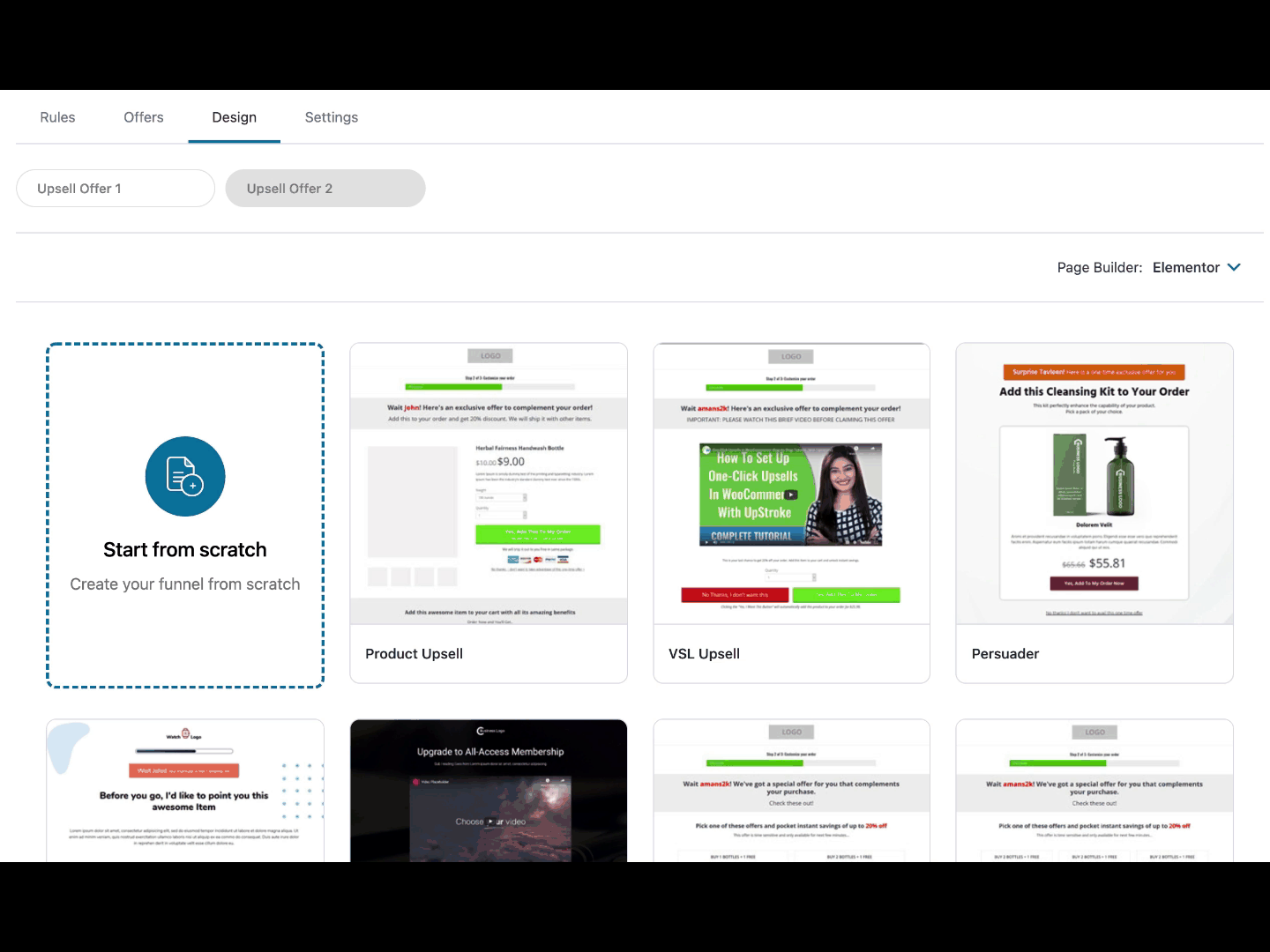 That's all about the 'Design' section for One-Click Upsells in the FunnelKit (formerly WooFunnels) Funnel Builder.