Read this documentation to configure your one-click upsell settings and make them work the way you want.
Accepted Upsell Order
Add to Main Order: If you want to merge the accepted order with the primary order, use this setting.
Create New Order If you want to create a new upsell order, use this setting. Once you select this setting, there is a sub-option to cancel the primary order.

If you select Create a New Order, we have an option to modify the primary order:
If you select Yes, it'll cancel your primary order and create a single order for the accepted upsell.
If you select No, it'll create two separate orders - one for the primary (parent) product and one for upsell (child) order.
To know more about order processing behavior, read this document.
Prices
This setting lets you show the prices of your upsell offers along with the taxes.
You can enable and disable this setting from here.

Priority
The funnel priority is used to determine which of your one-click upsell offers funnel will get triggered.
Priority Number 1 is considered the highest.

Upsell Confirmation Messages
These messages show when the buyer's upsell order is charged & confirmed. If we are unable to charge the user, a failure message will show.
These confirmation messages are in the form of a pop-up, such as the one below: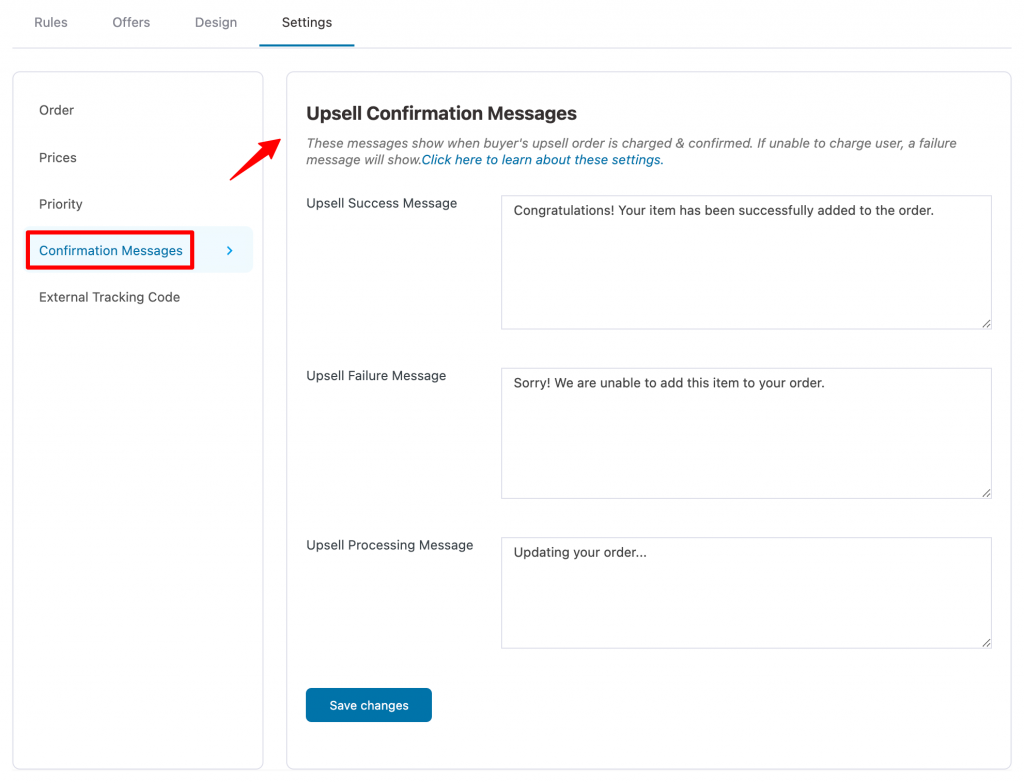 External Tracking Code
You can add any tracking code to track your upsell when it runs.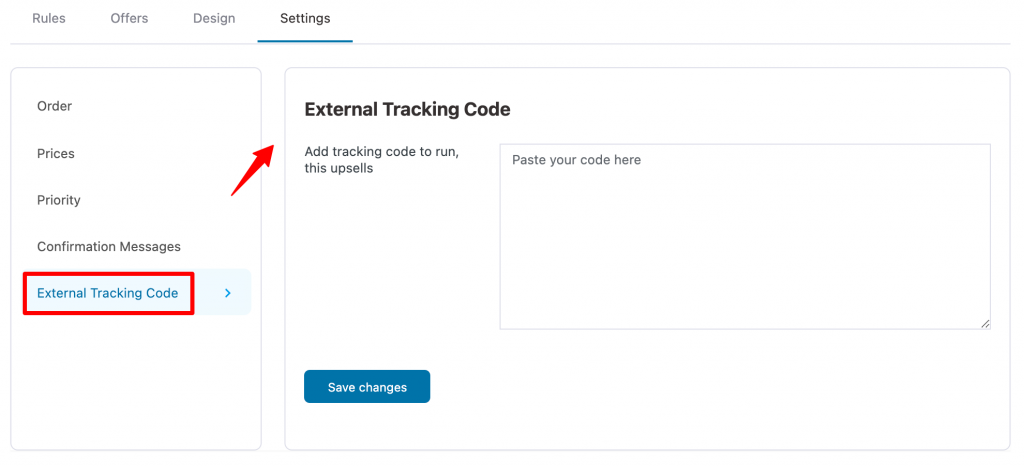 This is all about the local settings of One-Click Upsells in FunnelKit (formerly WooFunnels).