There is so much data you can track with Google Analytics (GA).
The recent version, Google Analytics 4 is much more flexible than its previous Universal versions.
FunnelKit (formerly WooFunnels) integrates with Google Analytics 4 to efficiently send and track your pixel events on your website.
Before we can see how to do that, you need to set up Google Analytics property within FunnelKit's Funnel Builder.
Learn how to set up Google Analytics property here
With FunnelKit, you'll be able to track pixel events:
Let's start.
Enable the Pixel Event Tracking
Click to enable the various events to track on your website.
There are different events such as sales page events, optin page events, purchase events, checkout events, step events, etc.
Enable the ones you want to track pixels for.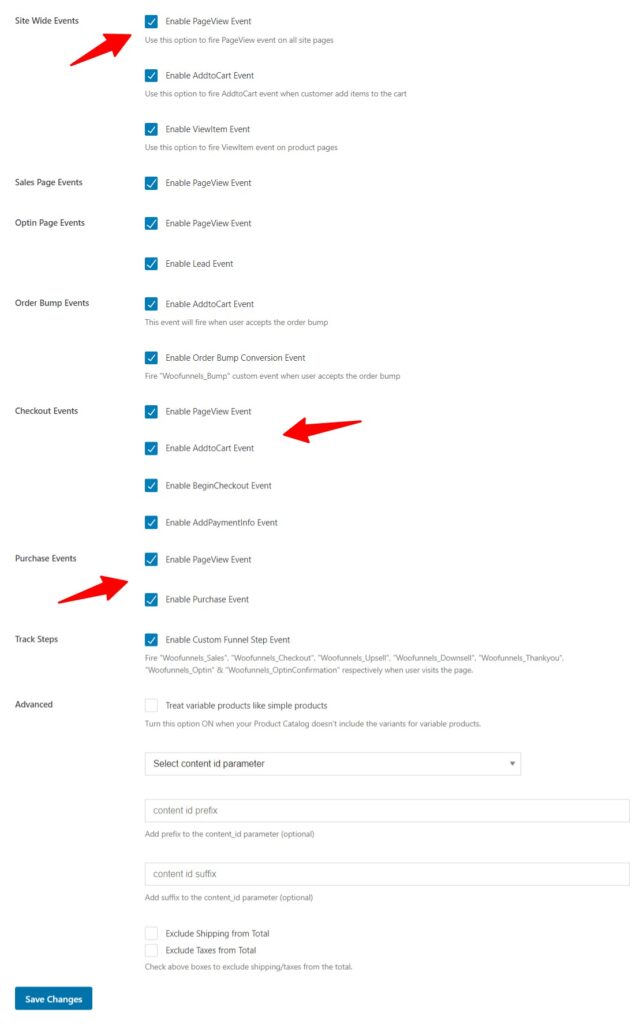 Important Note: If you are using some external plugin for Google Analytics tracking, you can disable the purchase event tracking from those external plugins to avoid duplicate sending of the data.
Site-Wide Event Tracking
You can enable site-wide pixel event tracking even if you've no active funnels running on your website.
FunnelKit manages the entire end-to-end pixel tracking on your website.
This eliminates the use of external plugins such as PixelYourSite, PixelCaffeine, etc.

Click on Save Changes when done.
There you go! This is how you can enable event-based tracking for Google Analytics with FunnelKit.