The page-specific global settings are applicable to all the funnels you've created in your WooCommerce store.
Go to FunnelKit > Settings to access the global settings of the Funnel Builder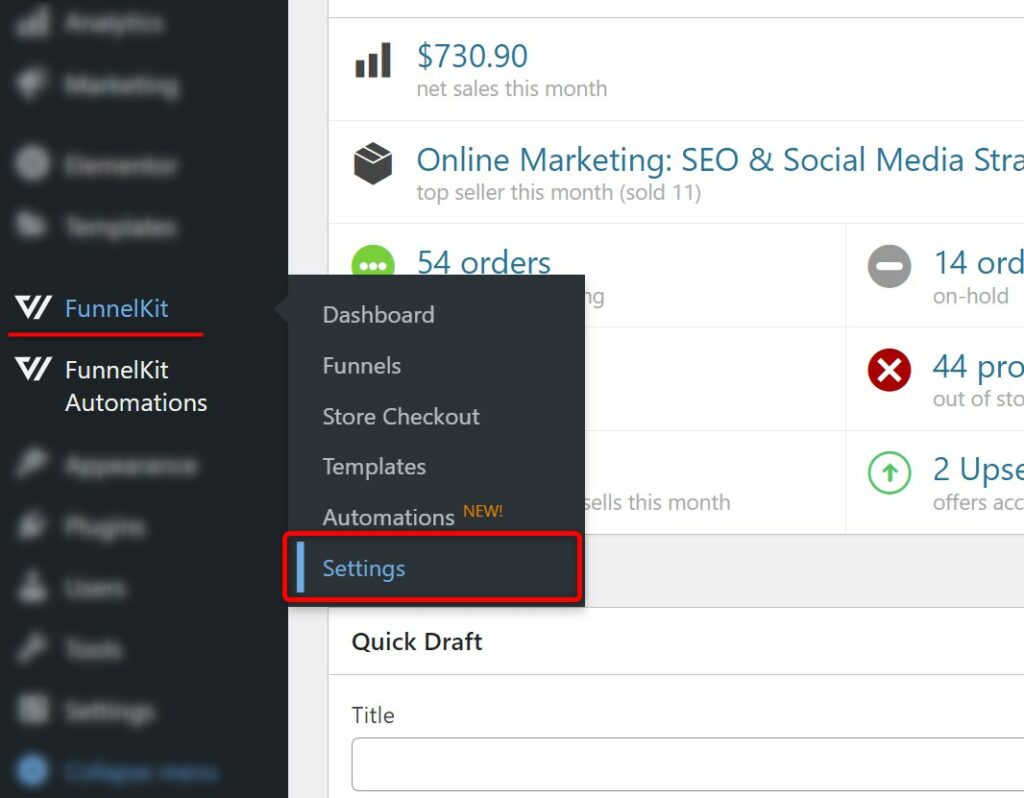 You can configure these settings on all the pages in every funnel. It can be sales pages, opt-in pages, checkouts, order bumps, one-click upsells, and thank you pages.
Sales Pages
FunnelKit lets you write your custom CSS codes and external JavaScripts to modify your sales pages as per your brand
Start exploring the global Sales Page settings here.
Optin Pages
With these settings, you can edit your sender's email information and spam protect your opt-in page using Google v2 Invisible reCAPTCHA key.
Furthermore, FunnelKit lets you write your own CSS code and external scripts to make these pages more appealing.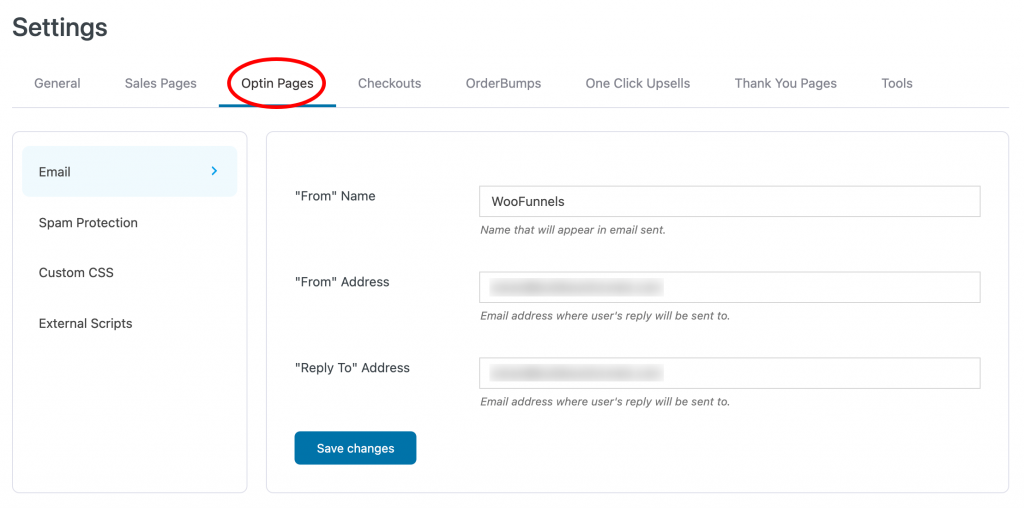 Learn how to configure global Optin page settings from here.
Checkouts
The global settings of Checkouts will show up here. You can now set up your store checkouts directly in FunnelKit.
Additionally, you can enter Google Map API key to enable the address autocomplete. Furthermore, you can choose to create custom CSS tweaks and external scripts for your checkout pages here.

Learn more about these global Checkout page settings here.
Order Bumps
If you want to configure settings for a specific order bump you're creating, then you must go to the Settings page here.
The settings here globally apply to system-level Order Bump preferences.
You can add a custom CSS code as well as set the limit on order bumps to be shown on the checkout page.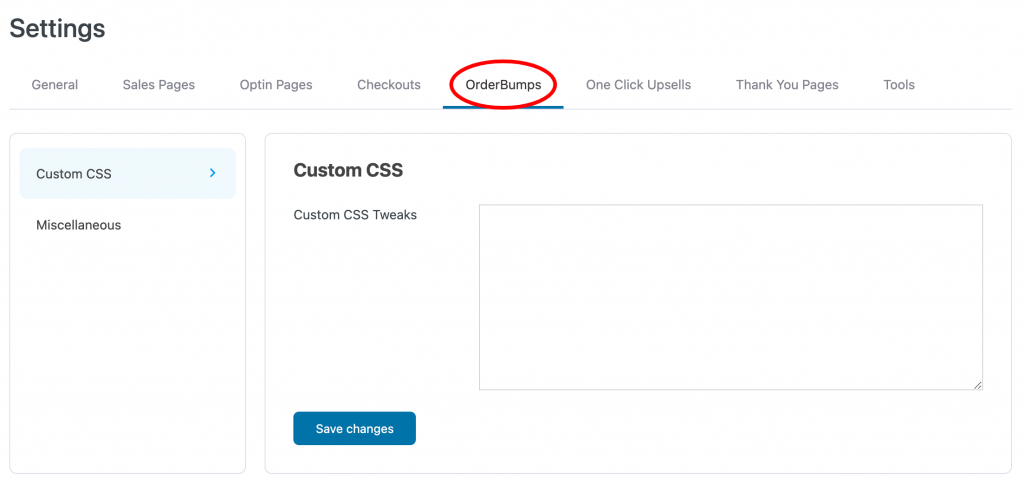 Read our documentation on global Order Bump settings here.
One-Click Upsells
The global settings for one-click upsell have some great options to facilitate your sales conversion. Therefore, we recommend you go through these settings before making your one-click upsell sales funnel live.
Here are some important settings to check:
Gateways for One-Click Upsells - FunnelKit allows you to select the payment gateways for which you want to run post-purchase one-click offers.
Custom order statuses - You can add an intermediary state to point out when a one-click upsell offer gets triggered. This setting helps you process the correct order data.
Offer Confirmation - You can either custom design your upsell pages using shortcodes or use page builder tools. You can manage the style of custom one-click upsell pages here.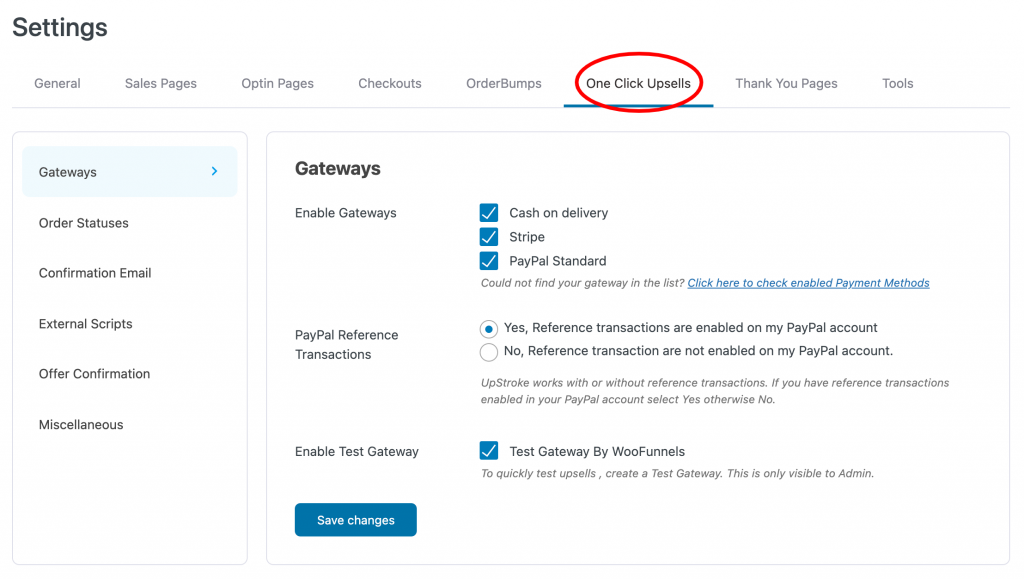 Learn how to configure global settings for One Click Upsell pages here.
Thank You Pages
Creating brand-friendly thank you pages is easy in FunnelKit. All you have to do is trust your ability and follow the thank you page settings here.
You can add custom CSS codes and external scripts here to make a lasting impact on your users.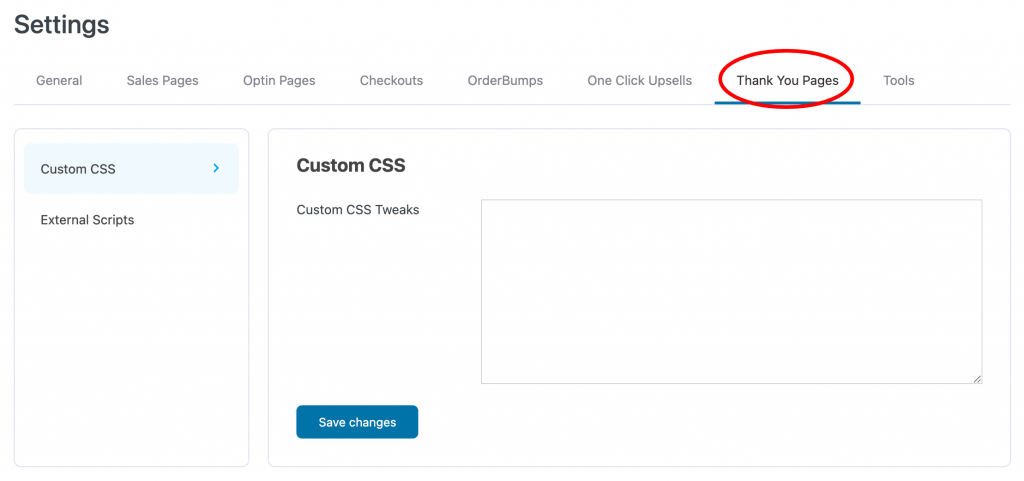 Learn more about these global Thank you page settings here.