FunnelKit (formerly WooFunnels) gives you opt-in pages, sales pages, checkouts, order bumps, one-click upsells, and thank you pages to create your funnels in WordPress.
With the in-built A/B Testing feature, you also have the ability to split test each of your pages.
Plus it includes the Canvas Mode along with the Contact Activities Insights, Analytics, and Performance Dashboard.
Two Ways to Create a Funnel Using FunnelKit
There are two ways to create a funnel using FunnelKit.
#1: Import a Pre-Built Funnel Template
On importing a pre-built funnel template, a set template gets imported for each step in your funnel.
To import a pre-made template, click on 'Add New' at the top: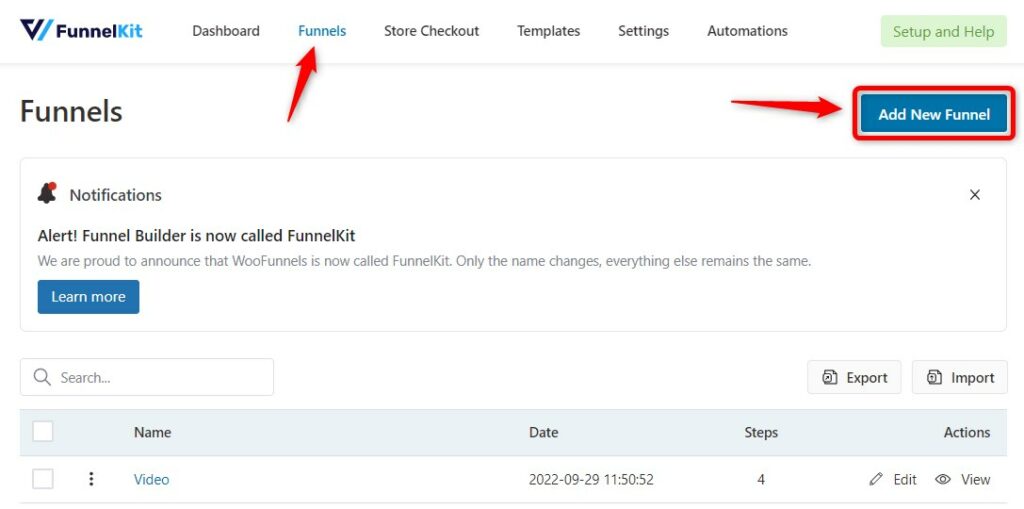 Choose a template that you want to import.
You can choose the page builders of your choice:
Elementor
Divi
Gutenberg
Oxygen
Other
You can segregate the funnels by sales and lead generation.
After selecting the funnel type and page builder, click on Preview on the template you want to import.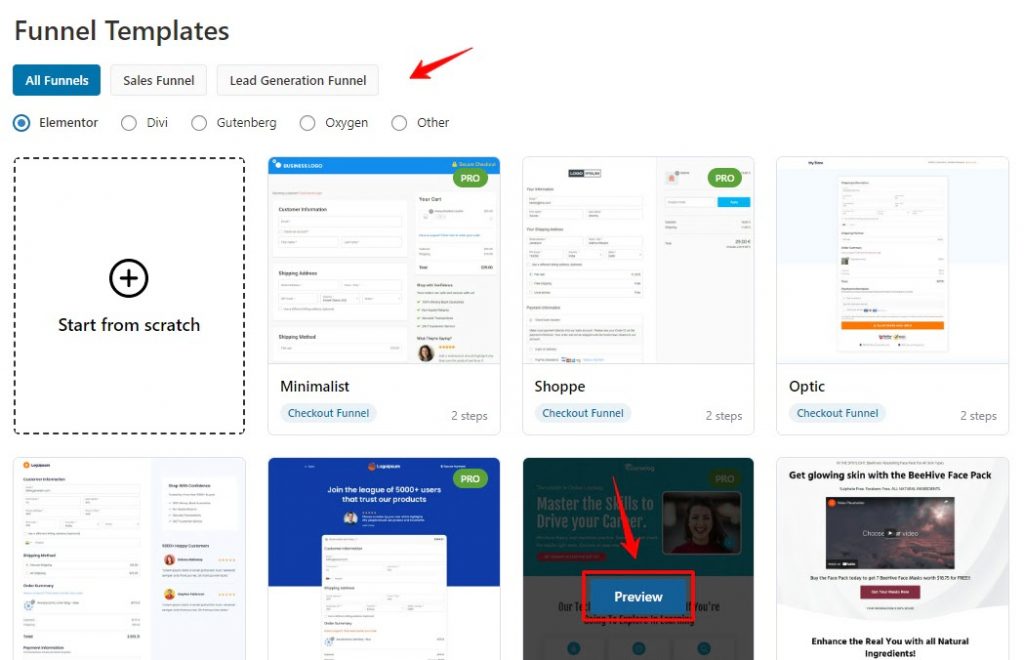 You can see previews of all the pages which will get imported.
Click on Import This Funnel and name your funnel.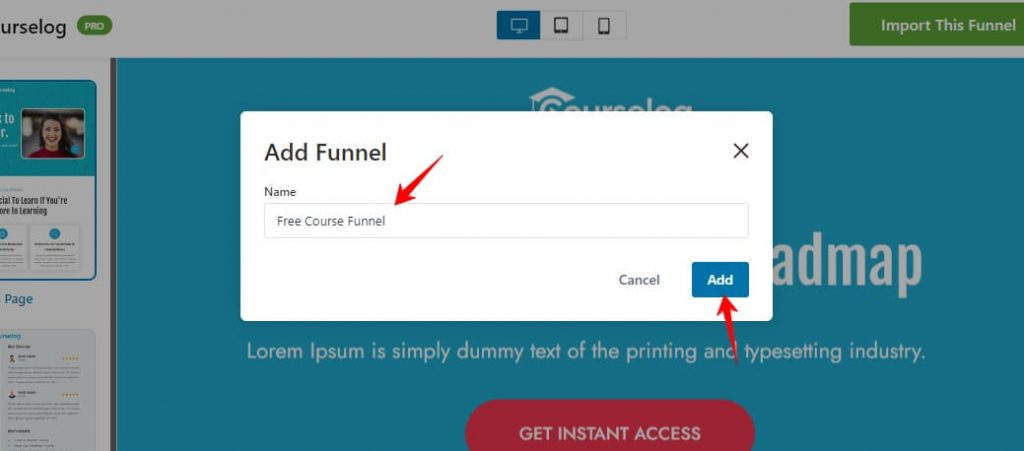 Once done, click on Add.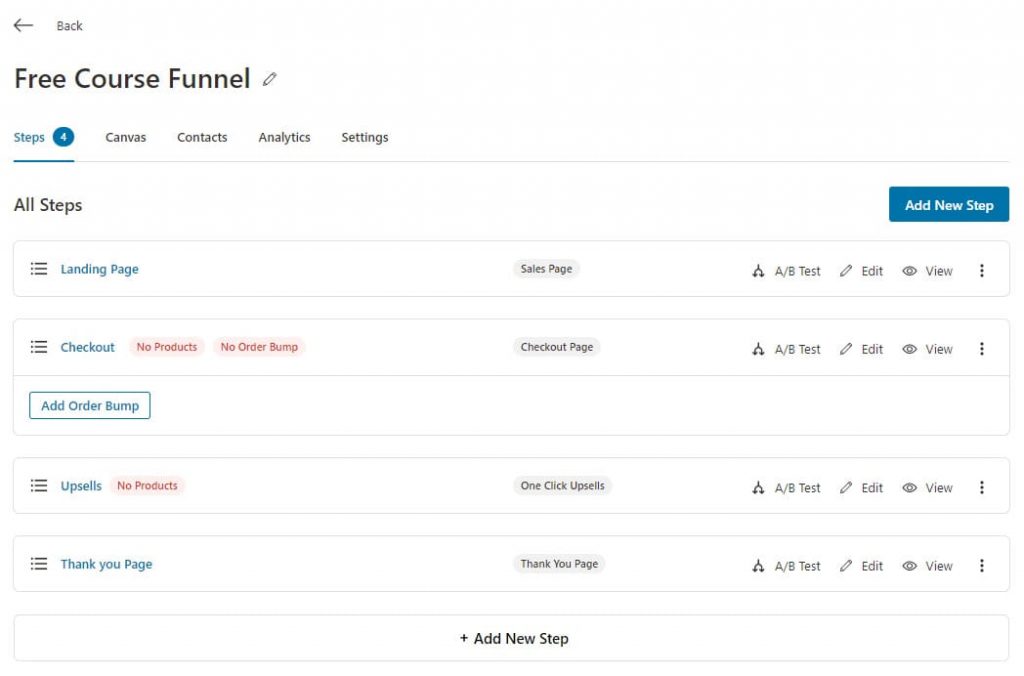 Every pre-created step has a template that you can customize to your liking.
#2: Create Your Own Funnel
To create your own funnel, click on the Start from Scratch button: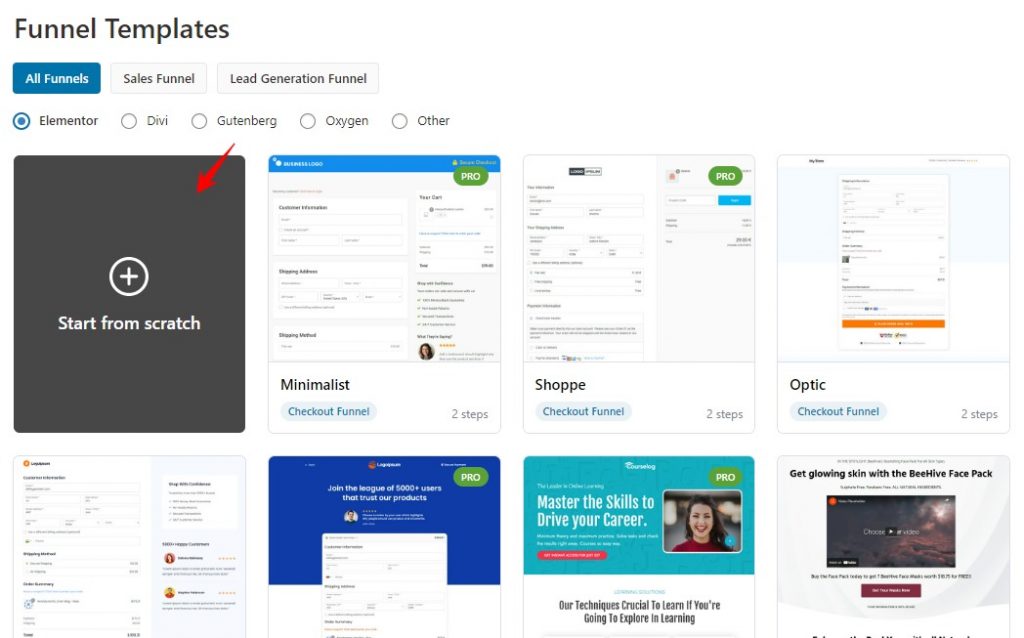 On clicking it, a blank canvas will get imported. You can add whatever steps you want: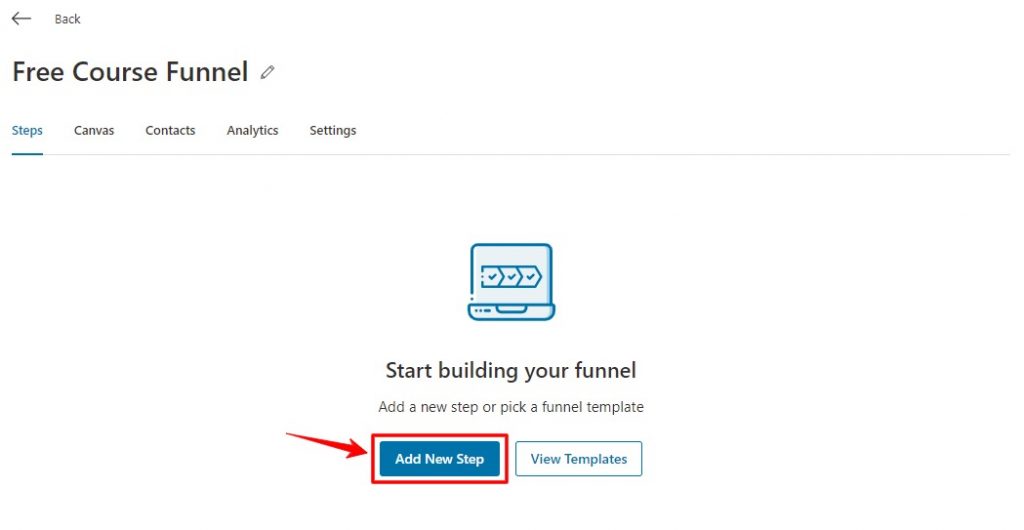 You can choose a step from the following: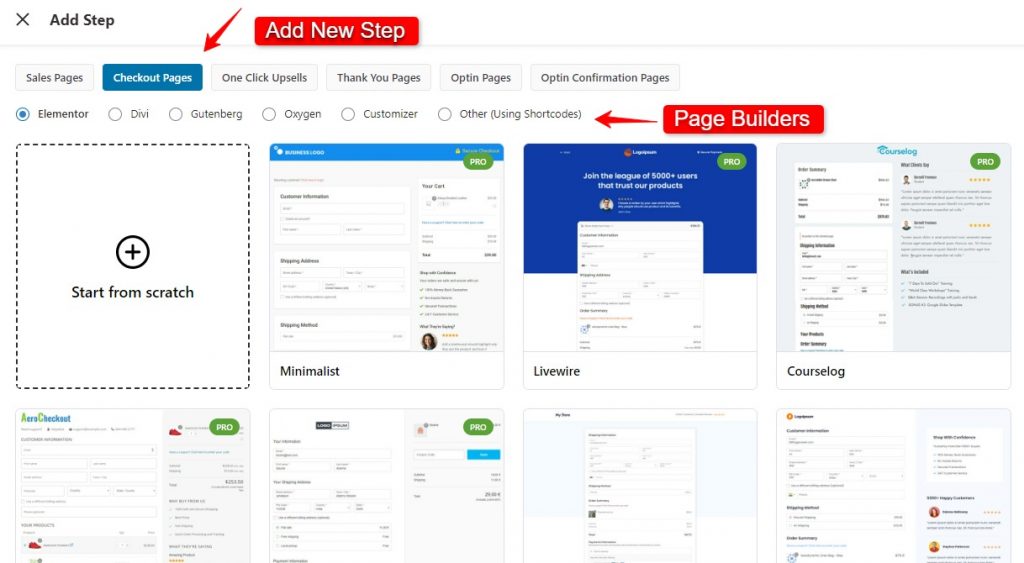 You can add any step from the list and re-arrange them using drag & drop.
You're free to design your funnel the way you want!
Some Funnel Examples
Here are a few examples of marketing funnels.
1. Lead Generation Funnel
The lead generation funnel starts with the opt-in page or the lead-capturing page. This is where you ask users to sign up for a free offer. You can further direct leads to a sales page to make a relevant paid offer or to the thank you page.
In case you direct them to the thank you page, you can nurture leads via emails.
2. Sales Funnel
A sales funnel starts at the sales page where you explain to people everything about the product. Further, you lead them to the checkout page where they make a transaction and go to the thank you page.
You could even have a sales cum checkout, also called the one-page checkout page.
3. Store Checkout Flow (Global Checkouts)
This is the type of funnel that will work best for you if you have a storefront and are selling multiple products.
This funnel starts from the product page. You can create a global checkout page with rule-based order bump and one-click upsells.
For example, a specific order bump like a wristband will only show to people buying from the sports category in your store.
Well, you can create all these funnels easily with the Funnel Builder. Be sure to check the documentation to start building your funnel pages.