In this documentation, you'll learn about two user flows associated with the Funnel Builder.
Landing Page Flow
This is a typical flow where you have created a product-specific landing page and other components.
In this flow, the user goes through a landing/opt-in page to checkout (with specific products) to the offer page, and finally, to a thank you page.
This is a linear flow specific to a product-based funnel process.

Typically, there is a Facebook or email campaign involved here, where you are trying to drive traffic to sell one or a few specific items.
In this type of funnel, you would create the above pages and drive traffic through them.
Storefront Flow
This is a typical storefront setup.
Here, the user lands on a category page, browses various products and adds them to the cart, and move towards Global Checkout.
In this flow, you would create a funnel with a Checkout, Upsell, and Thank You page. Furthermore, you got to mark the checkout as Global Checkout.

So, when a user reaches the Global checkout, he will see items added to his cart via product pages.
You can show different upsell offers set specifically as per the rule engine here.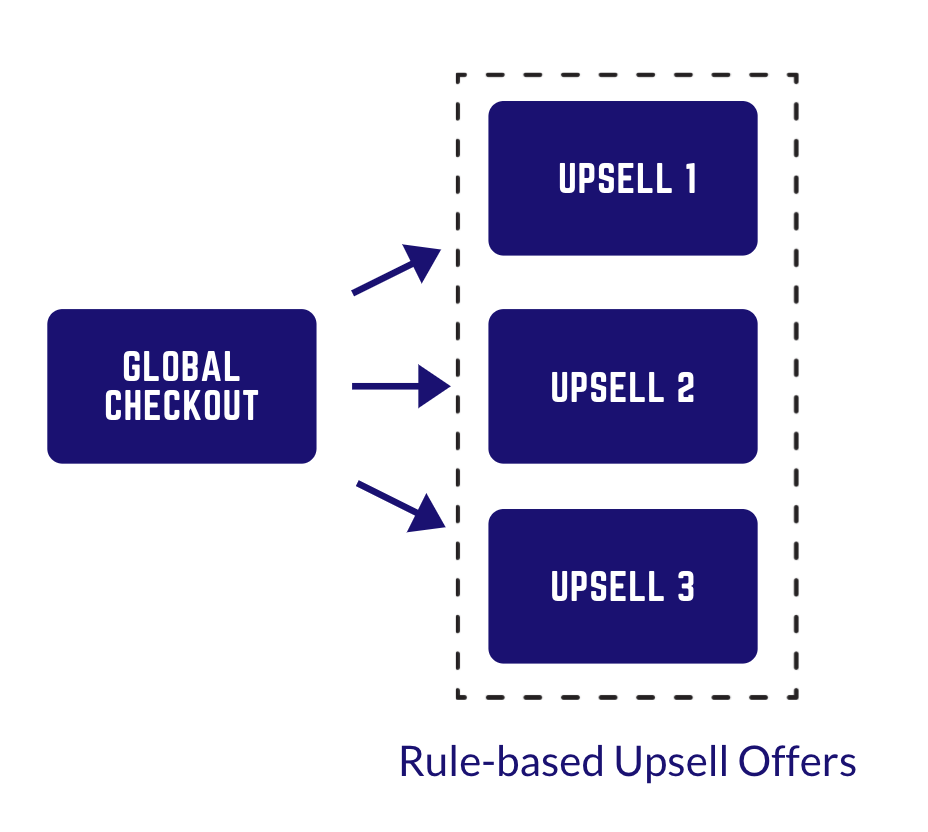 Further, you can display custom thank-you pages the way you want using the rule engine.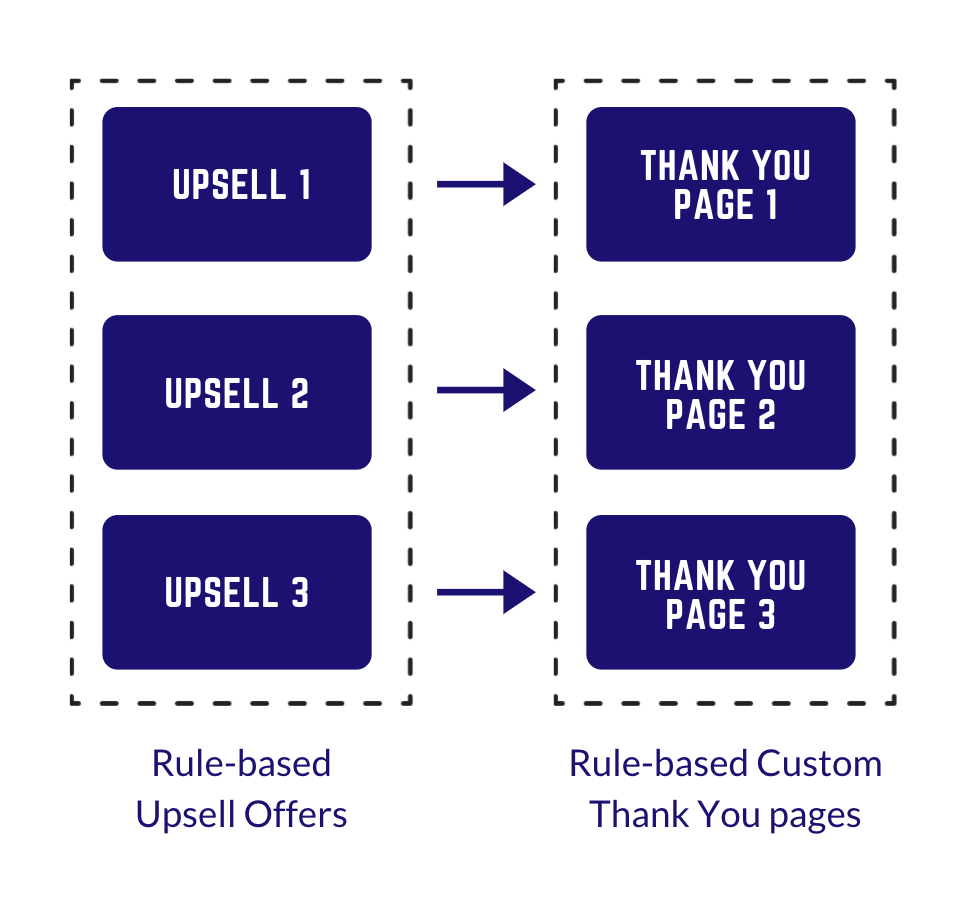 We have discussed the rule engine in our next documentation.