In this documentation, we will discuss global checkout settings in the FunnelKit (formerly WooFunnels) Funnel Builder.
1. Global Checkout
Setting global checkouts is different for FunnelKit Checkout (AeroCheckout) and Funnel Builder users.
FunnelKit Funnel Builder
Funnel Builder users can directly change their default checkout page by setting up store checkouts.

FunnelKit Checkout (AeroCheckout)
FunnelKit checkout users can swap their default WooCommerce checkout page in this section.
All you have to do is assign a page to override the default checkout.
Choose the Checkout page from the drop-down that you want to set as your default checkout page.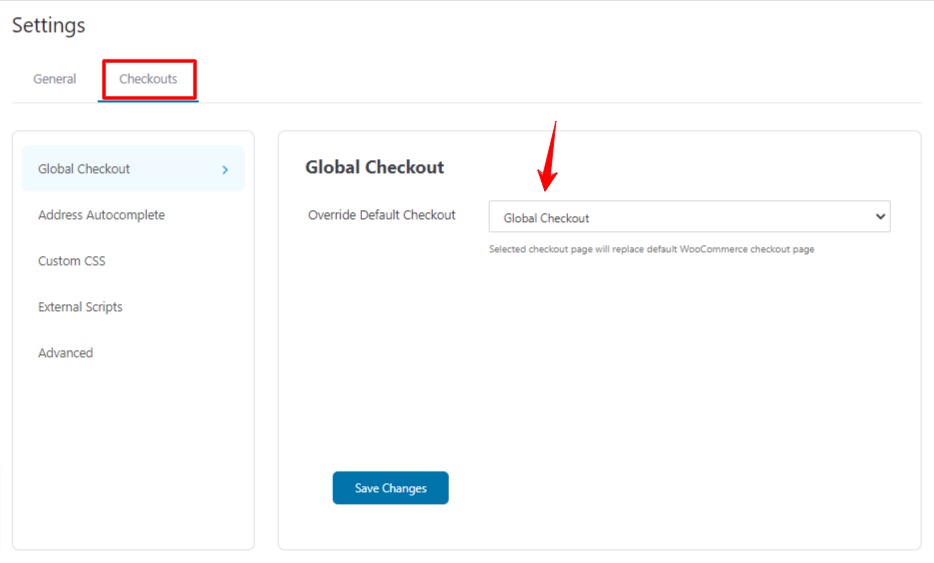 Next, hit the 'Save Changes' button.
2. Address Autocomplete
Here you can enter your Google API key to use Checkout's Google Address Autocomplete feature.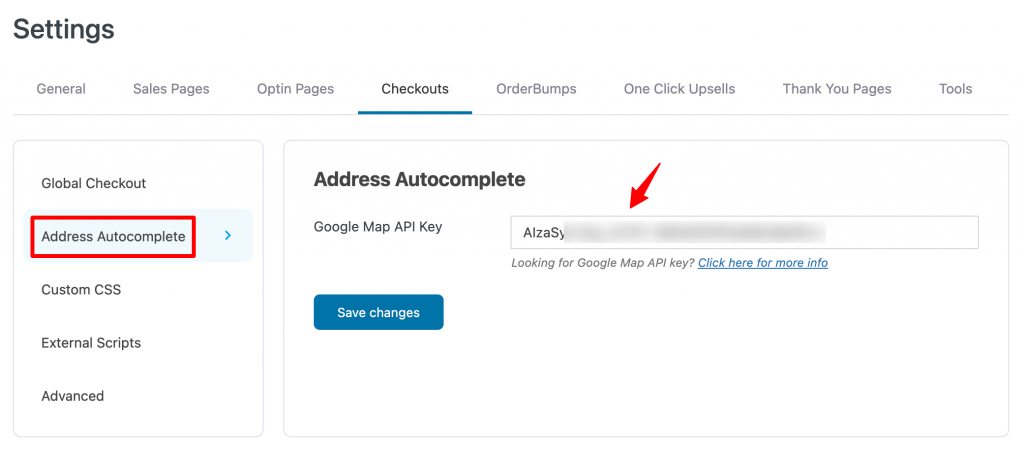 What is Google Address Autocomplete?
When a user enters the first few characters of their address on the checkout form, Google shows potential address suggestions.
Users can choose one and the rest of the address will get filled automatically.
3. Custom CSS
This tab lets you add any custom CSS that can be applied to all the Checkout pages.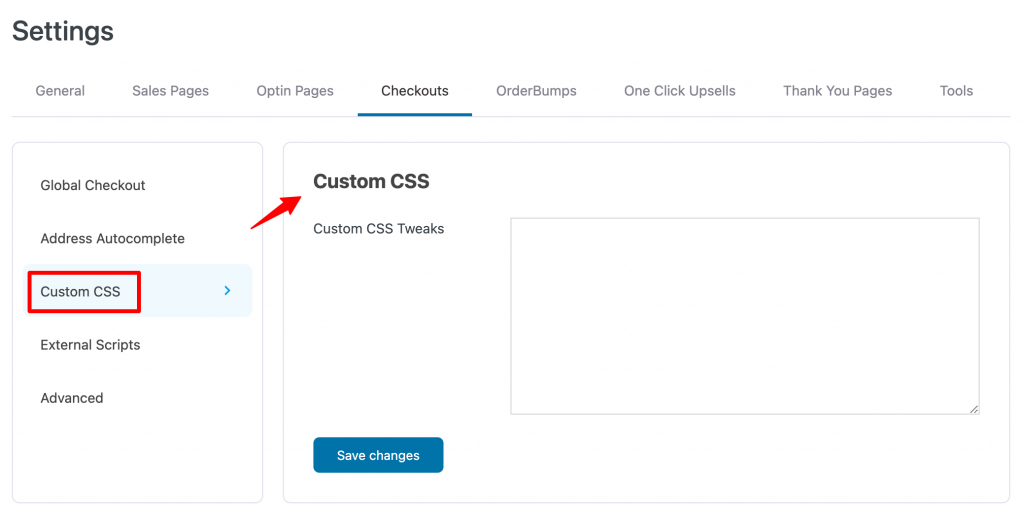 Once you've made the changes, click on Save changes.
4. External Scripts
Here, you can add external JavaScripts globally applied on all the Checkout pages.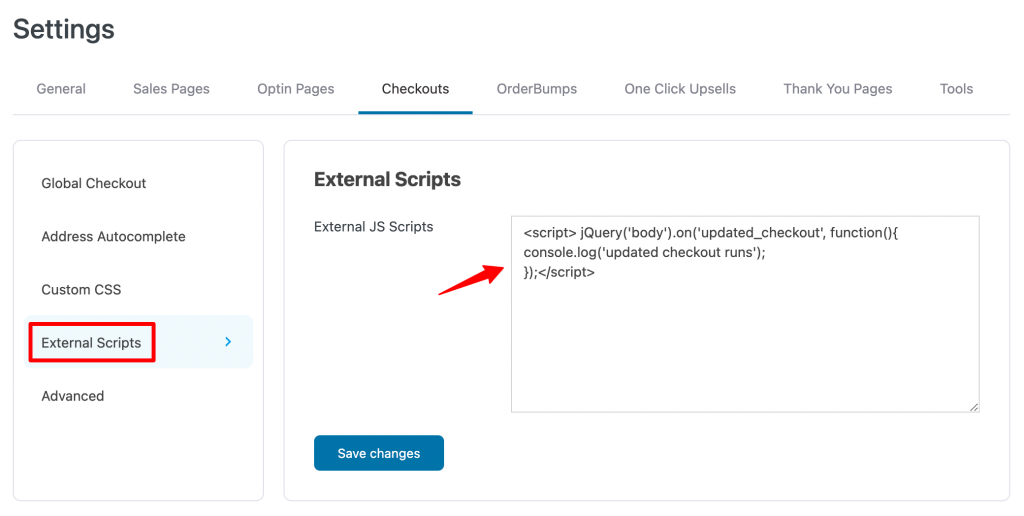 Click on the Save changes button when done.
5. Advanced
In this tab, you get the option to display shipping method prices in ascending order on the checkout page.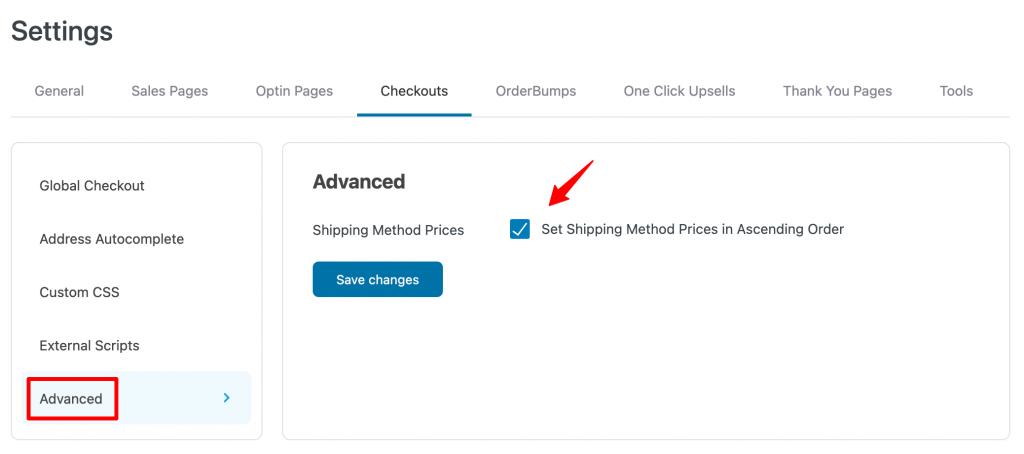 Once done, click on Save changes.
That's it! This is all about the global checkout settings in the FunnelKit Funnel Builder.