You can add a specific product(s) to your checkout page to create a product-specific checkout form.
But if you want to create a global checkout then you do not have to add a product. You can set it up without adding a product.
Use the products tab to add specific product(s) to your checkout page.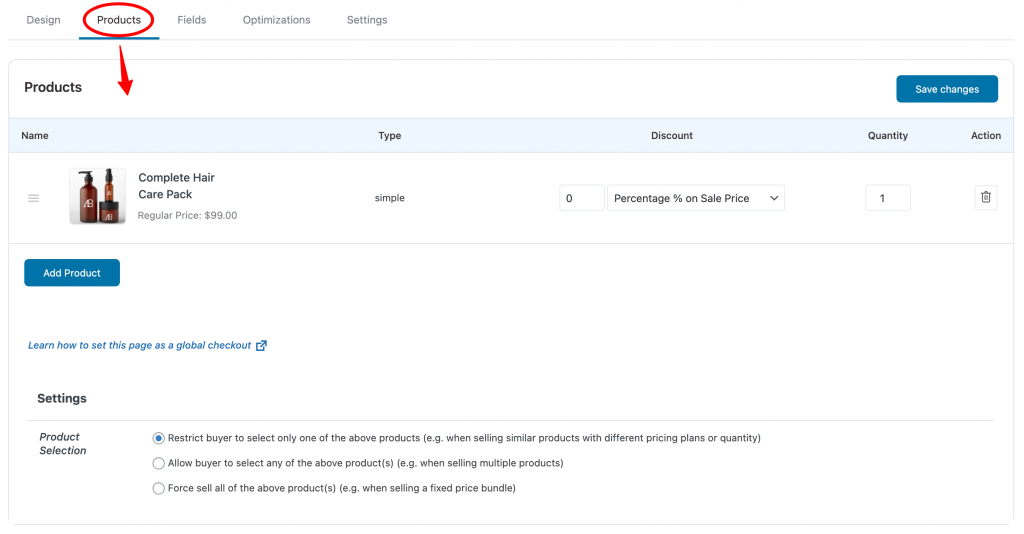 Now scroll down to see the following option.
Product Selection for Product-Specific Checkout
You can do one of the following:
Let users buy one of the added products
Choose multiple items on the checkout page
Buy all products (Mandatory)
So you have to add product(s) only in case of product-specific checkout pages or what we also call order forms.
You can give your users the option to:
Adjust the number of items
Delete an item & recover an accidentally deleted item on the checkout
This makes your cart page redundant, hence reducing one extra step in the process helps.
Feel free to direct traffic to these product-specific pages for direct conversions. Every order page has a unique URL.
There are different templates under Elementor, Divi, Gutenberg, Oxygen, Customizer, and Custom tab to create order forms.
Go through these docs to know more about it.