On the Checkout page, you can view the product image and its short description using a Quick View Icon.
This icon opens a popup that shows the product title, price, short description, product images.
Here is the preview: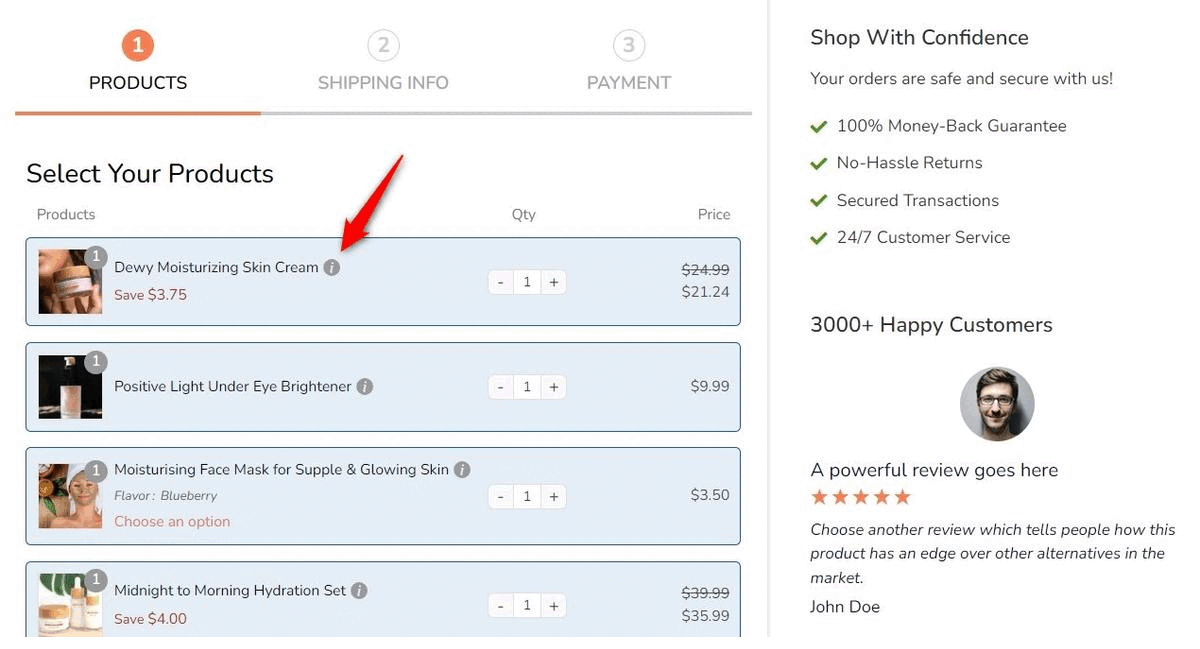 If you don't want to show the product details to the visitors or want to hide this icon from the checkout page, use this setting.
Step 1: Go to the 'Fields' tab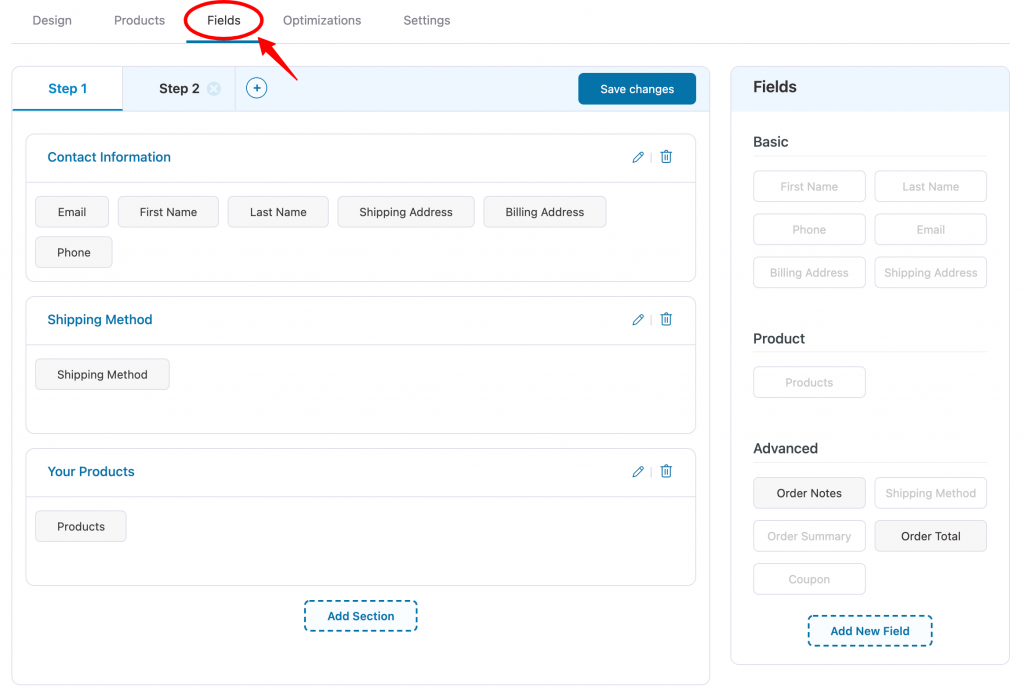 Step 2: Click on the 'Products' field to access the field settings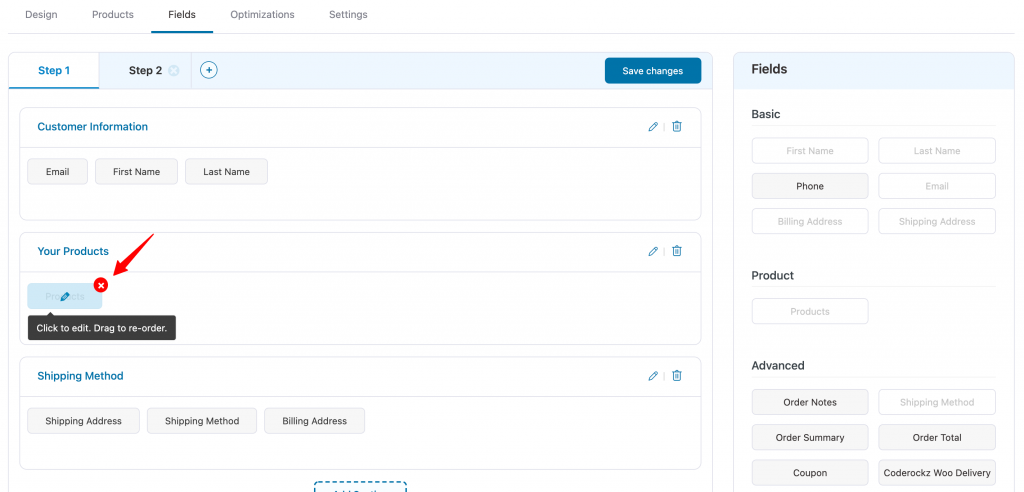 When you do so, the field editor opens up.
Step 3: Click on the 'Advanced' tab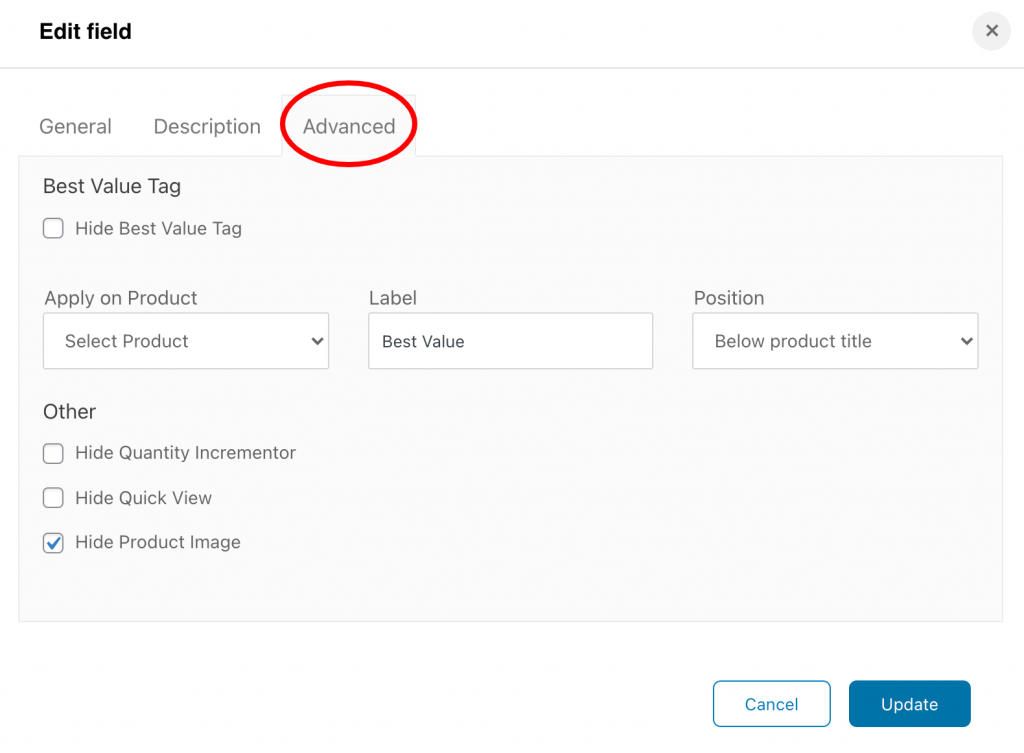 Step 4: Check the option 'Hide Quick View'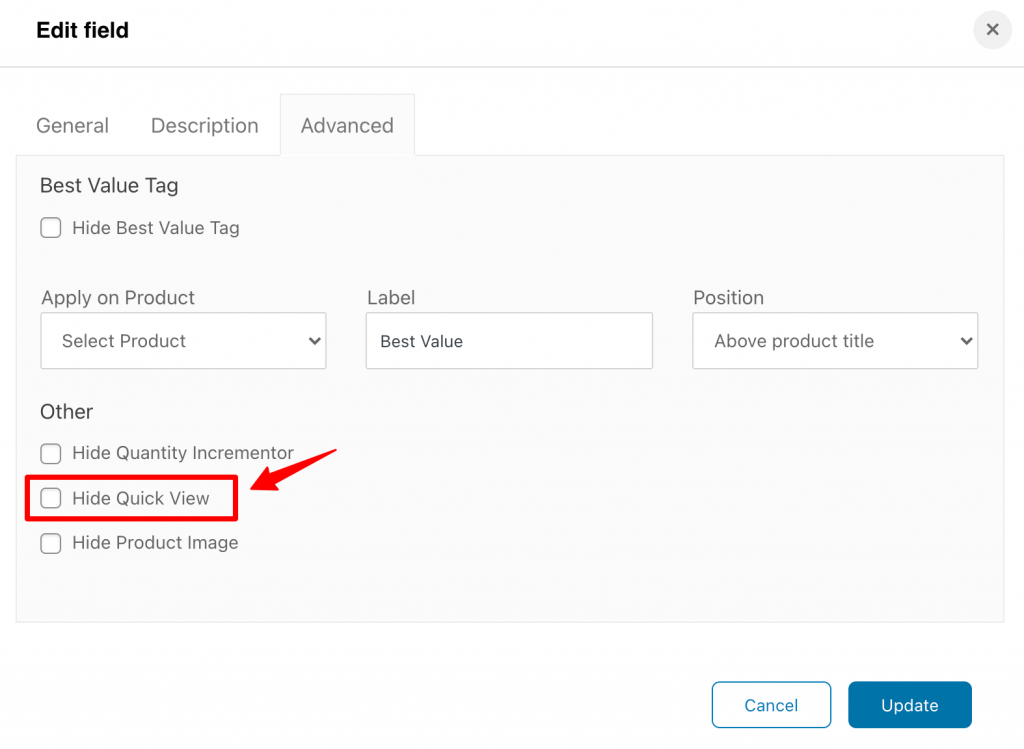 This will hide the Quick View icon on the checkout page.
Next, click on the 'Update' button.
Step 5: Ht the 'Save changes' button to save the changes

This is how you can show or hide the Quick View icon.