The checkout comes with an intuitive drag-n-drop form builder that lets you add, edit, re-order, delete form sections and fields.
By default, when you open this for the first time, a pre-built form is configured.
This will give you a head start to create your own form and tweak it based on your needs.
Here's how the 'Fields' tab looks: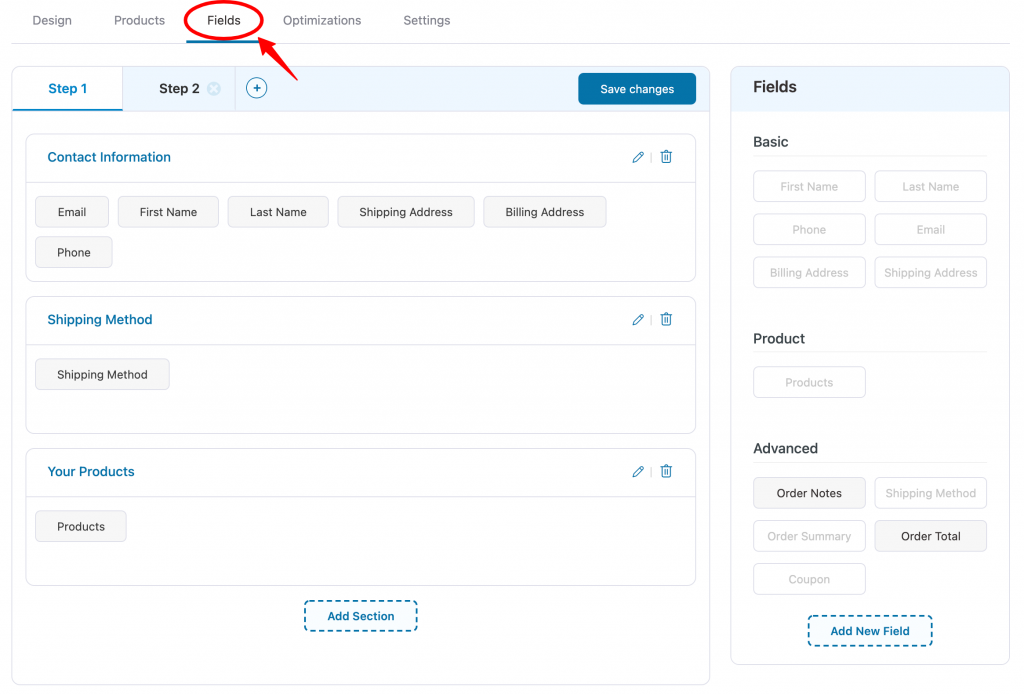 Sections: A section is basically a group of fields placed together. They help your checkout page layout look clean and organized.
Fields: First name, email, phone are all examples of fields in your checkout form.
FunnelKit (formerly WooFunnels) lets you re-order form fields using simple drag and drop.
You can add fields from the right-hand panel by dragging and dropping.
To add a new field, click on 'Add New Field' from the right-hand side and you can choose from over 12 different field types.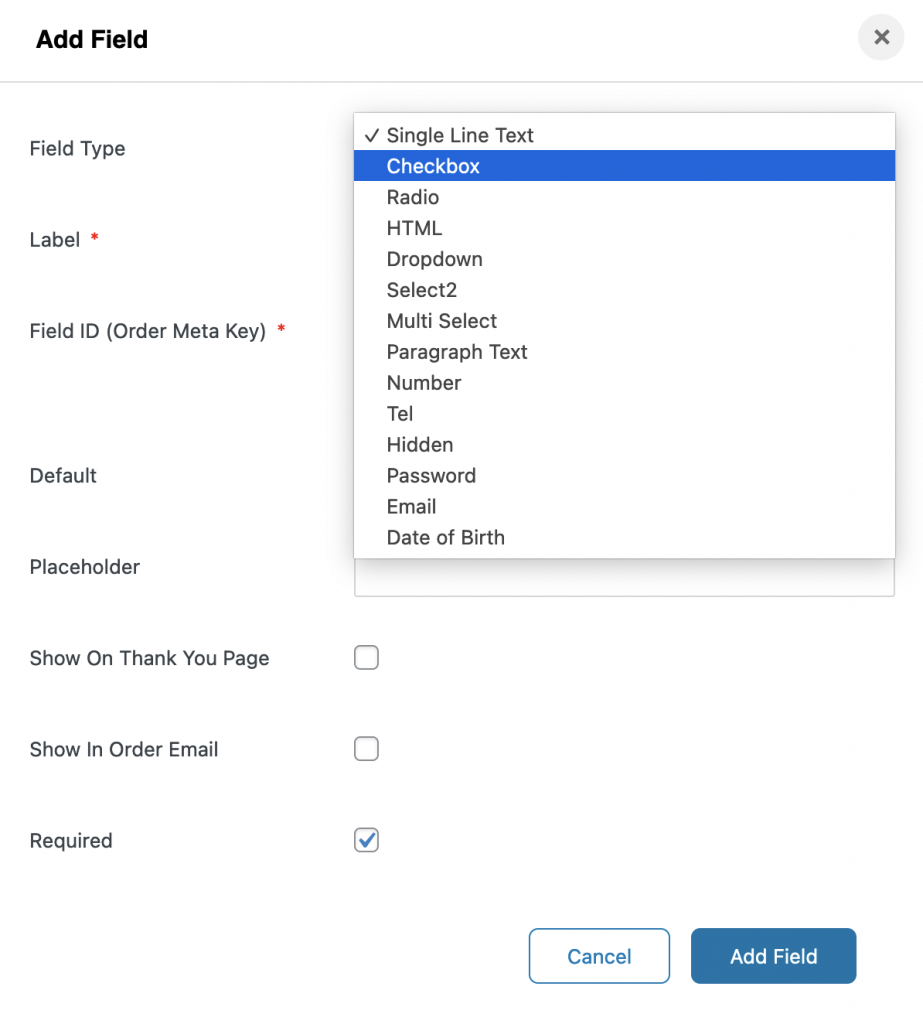 Let's cover all about the Fields tab in the next documentations.