In this documentation, you'll learn how to set up your Amazon Pay account for WooCommerce.
Install this plugin to your setup from here.

Here are the steps you need to follow:
Step 1: Go to WooCommerce Settings
Next, navigate to the Payments tab.
Here you'll see the list of payment options for your WooCommerce store.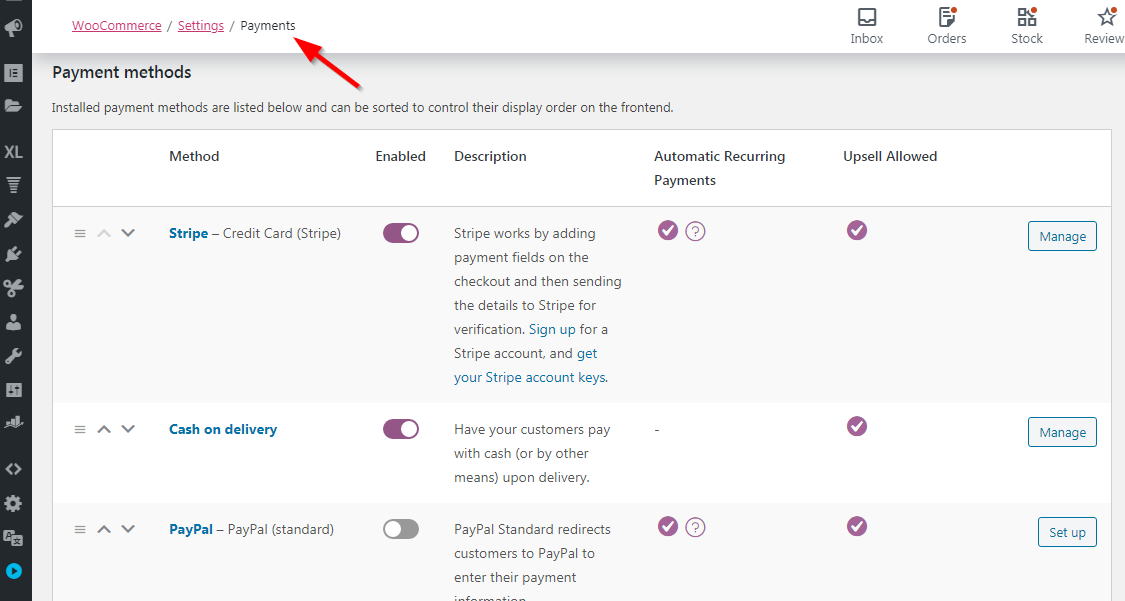 Step 2: Select the 'Amazon Pay & Login with Amazon' option
You'll see the configuration screen.
Step 3: Select the store location from the Payment Region dropdown
This should match the location of your Amazon Payment Merchant account.
Step 4: Enable the Amazon Pay payment service
Disable to turn off Amazon Pay or when testing.
Step 5: Select Configure/Register Now
This opens a new window and displays the Amazon Pay Merchant Registration screen.
Create your Amazon account: If you need to sign up for a new account
Sign In: If you have an existing Amazon Pay Merchant account
At the end of the Amazon Pay merchant onboarding process, click the Transfer Access Keys button to import your Amazon Pay credentials into WooCommerce.