The Checkout gives you the option to show/hide the Company field on your checkout page.
Here's how:
Step 1: Go to the 'Fields' tab
Click on the "Shipping Address" field.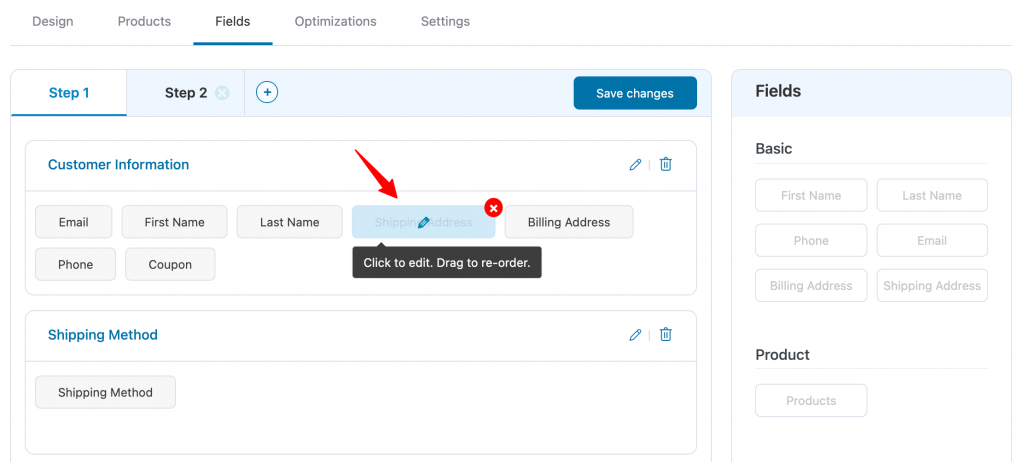 Step 2: Locate the Company field
Choose to show/hide the company field by clicking on the eye icon placed beside it.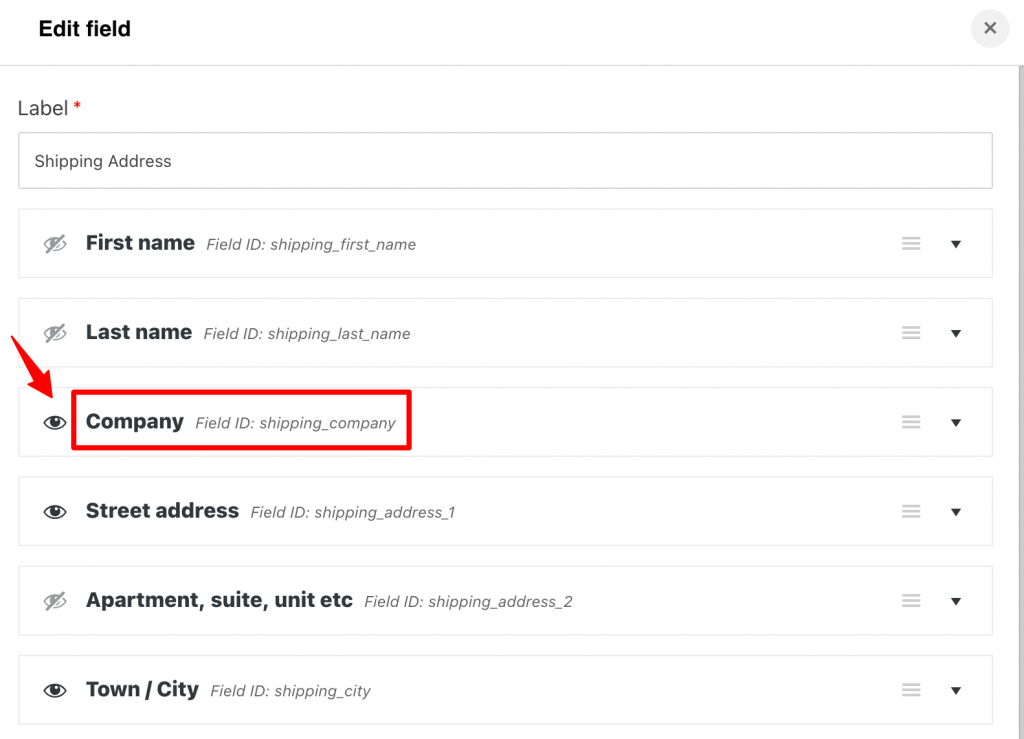 Once done, click on the 'Update' button.
Step 3: Hit the "Save changes" button

This will save the changes.
Here's how the company field will appear on the checkout page: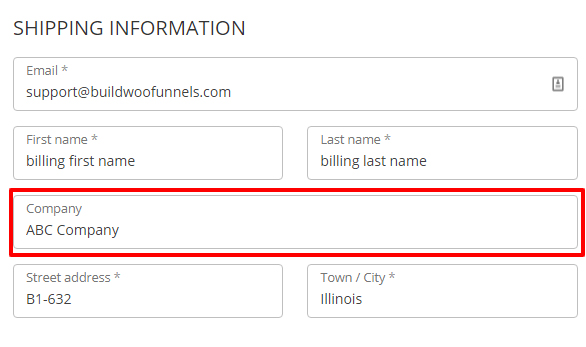 Note :Similarly you change visibility of Company field for "Billing Address".
That's it! This is how you can add the company field in the shipping or billing address.