In this documentation, you'll learn how to edit the payment method labels on a Checkout page.
Here's what we're going to edit: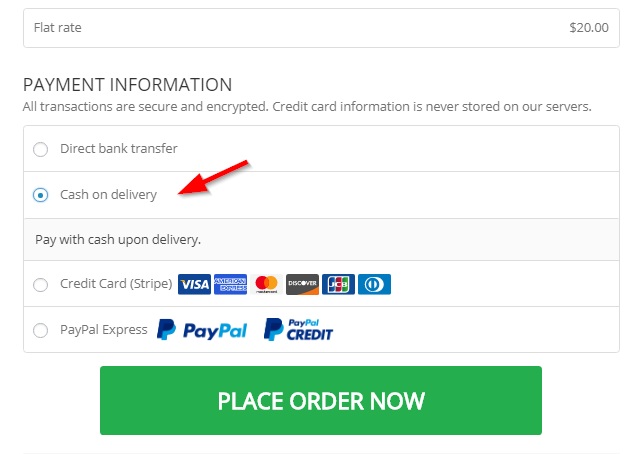 Here's how:
Step 1: Go to WooCommerce > Settings from your dashboard
Click on the 'Payments' tab.
Here you'll see all the payment methods associated with your WooCommerce/ WordPress account.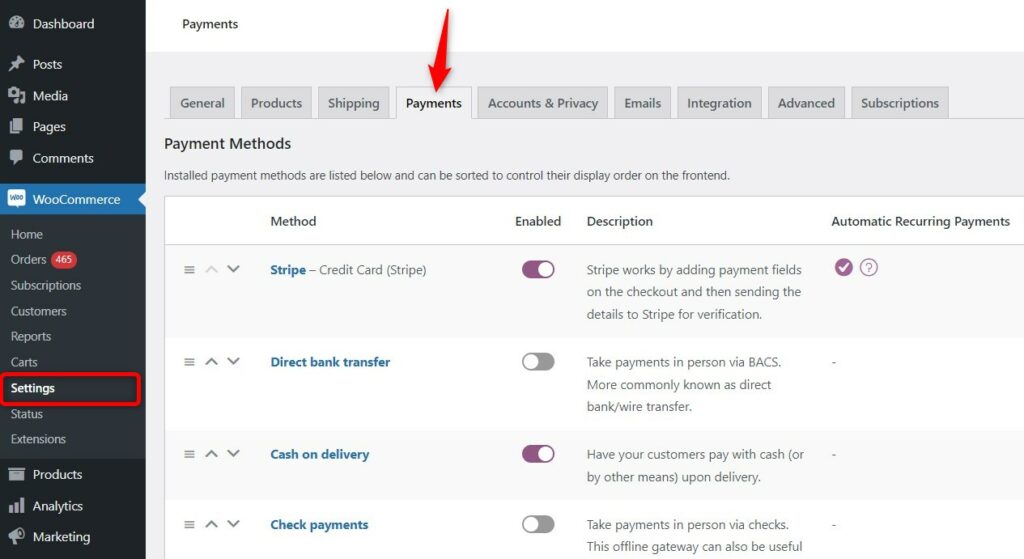 Step 2: Click on the 'Manage' button to edit a payment method
As an example, we will edit the Cash on delivery payment method.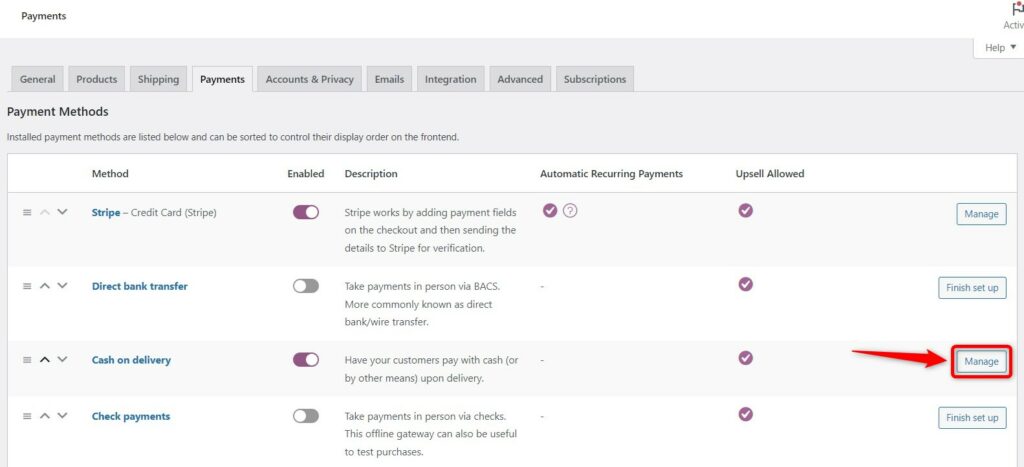 You'll be able to see payment method-specific settings.
Editing the title of the payment method is the first option.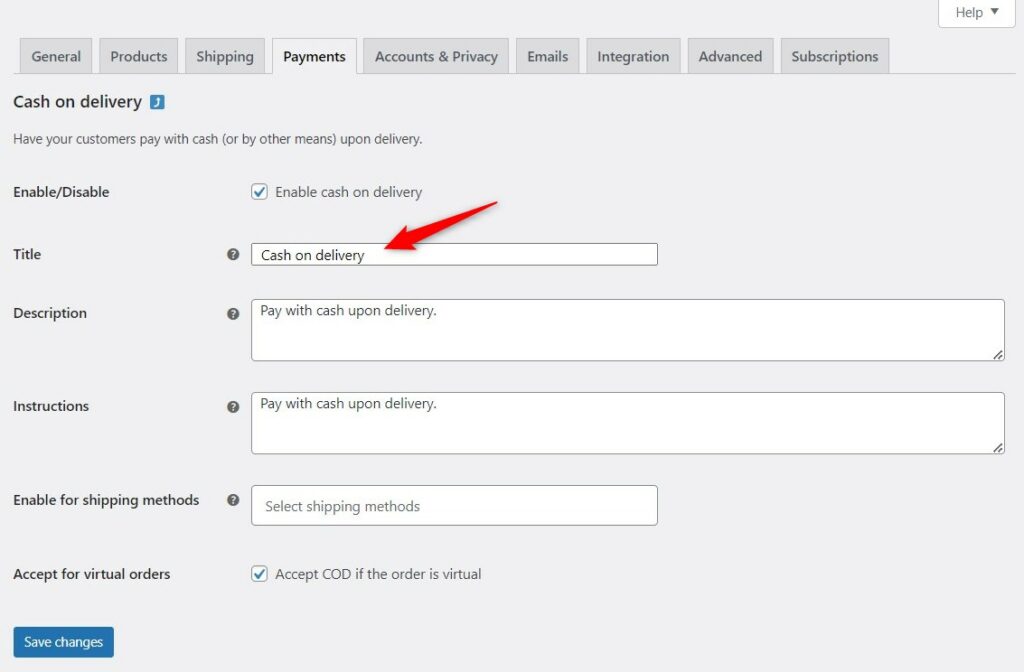 Change your title as per your requirements.
Additionally, you can also edit the description and instructions text here.
Once done, hit the 'Save changes' button.
Here's the final output: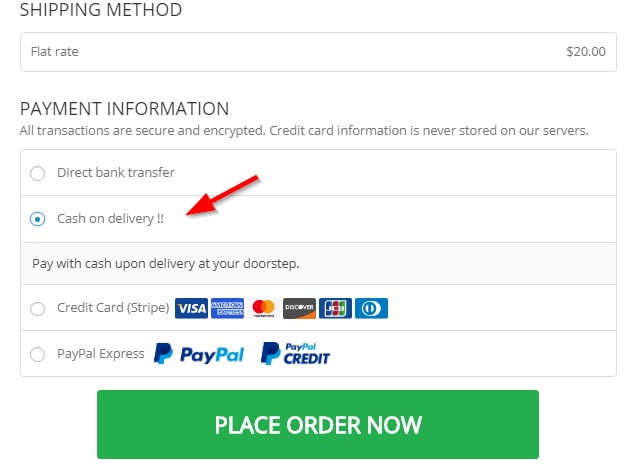 This is how you can edit the payment method label on a Checkout page