In this documentation, you'll learn how to change the label of the fields in your checkout form like email, first name, last name, shipping information, phone, and more.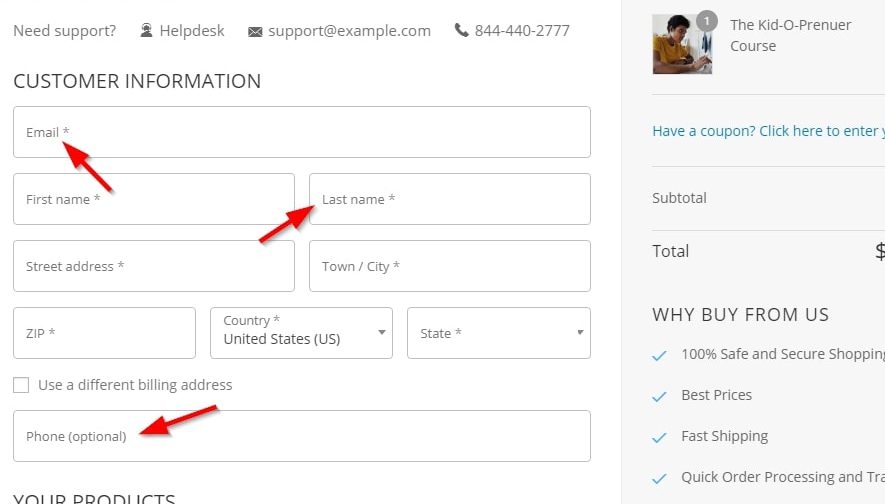 Follow along:
Step 1: Go to the 'Fields' tab in Checkout
Here, you'll see all the fields and sections in your checkout form.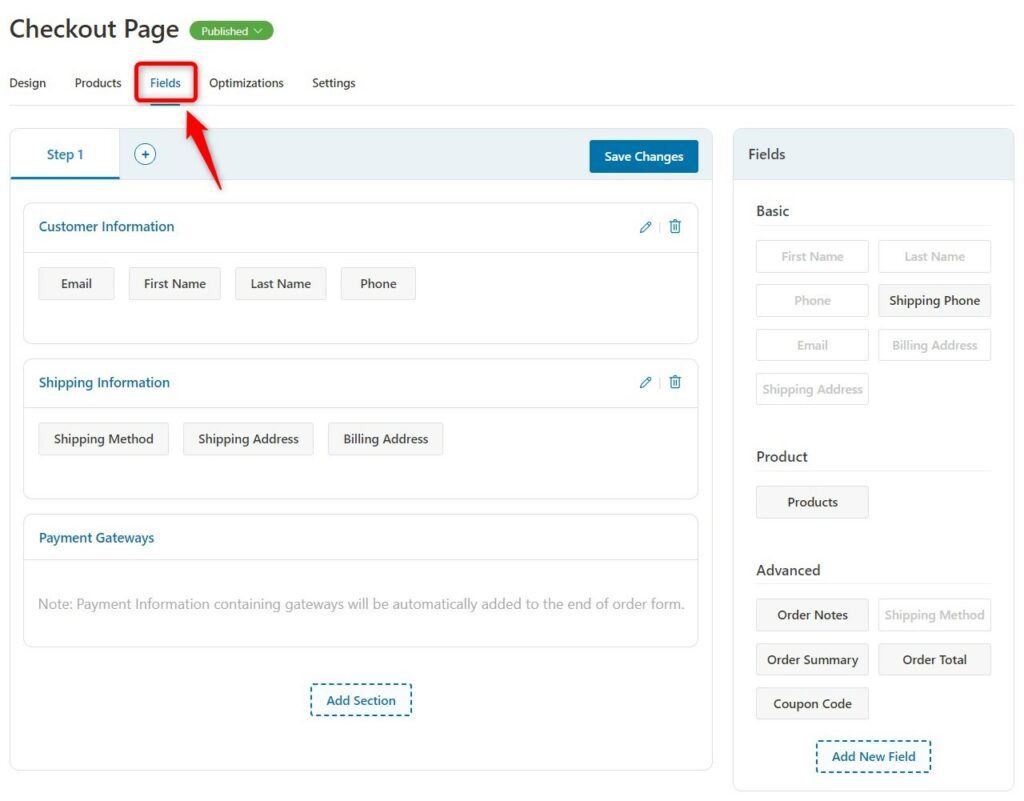 Step 2: Click on the fields for which you want to change the label
Edit the label of the fields.
Here's how: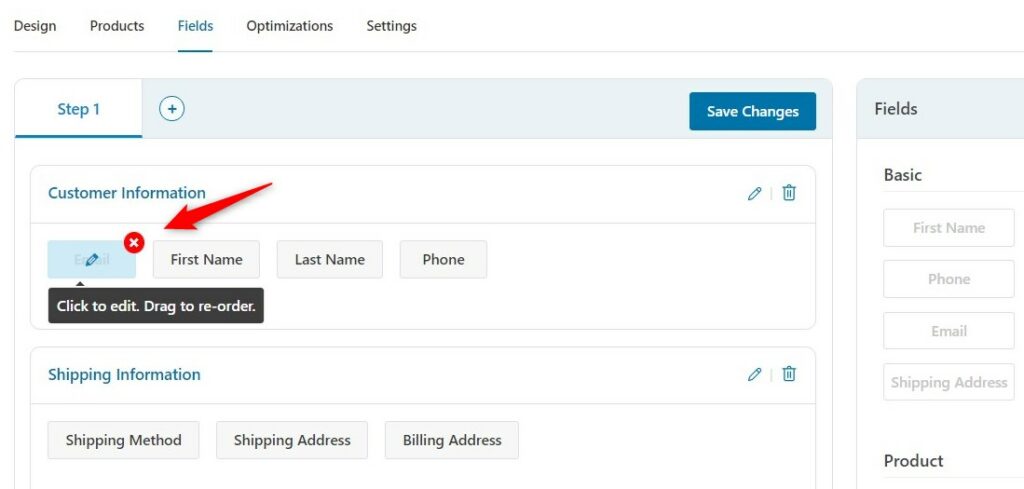 Now, update your Checkout form field.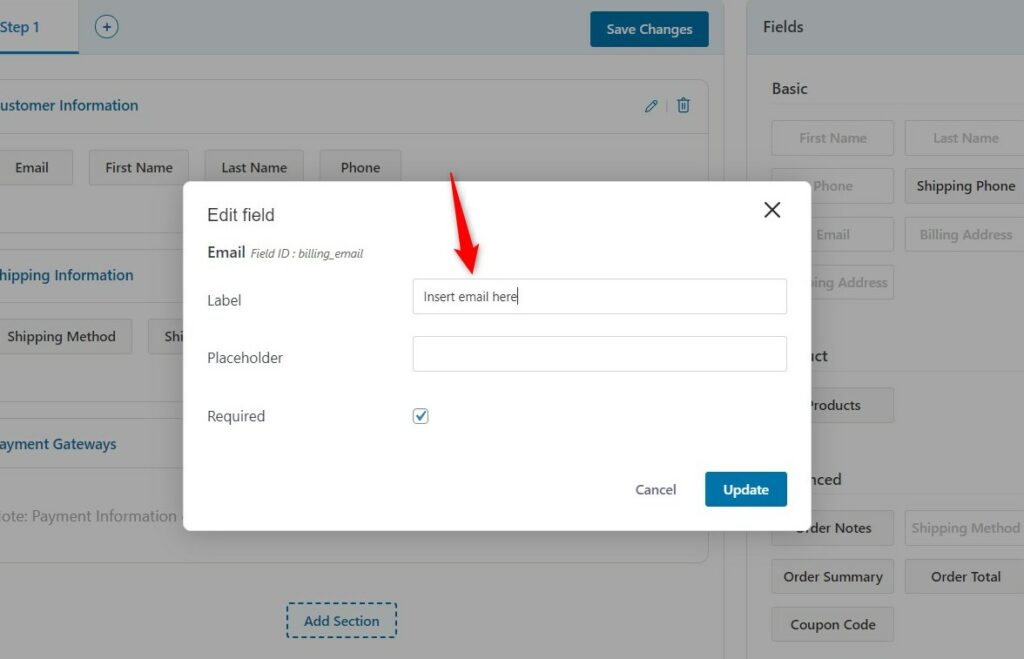 Once done, hit the 'Update' button.
Similarly, you can change the labels of all the other fields by clicking on that respective field.
Here's the final output: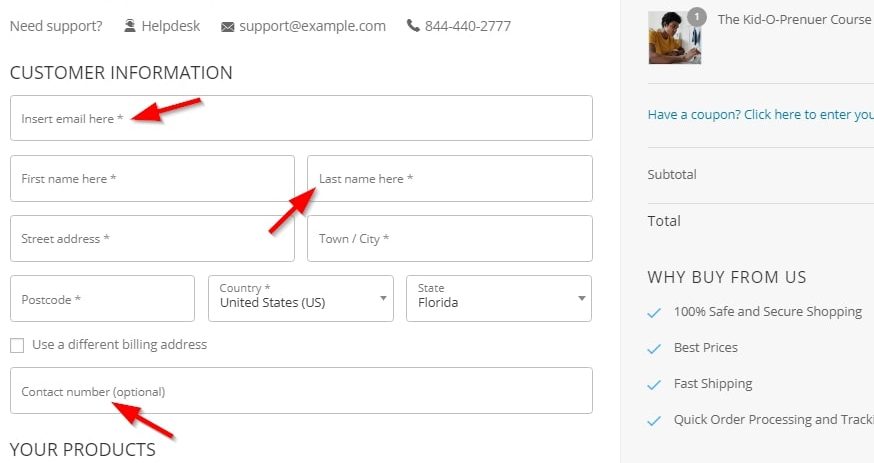 This is how you can change the label of the fields on your checkout form.