You can provide an option to enable the newsletter subscription when creating your checkout page in FunnelKit (formerly WooFunnels).
In this documentation, we will help you set up the GetResponse subscription plugin on your checkout page.
But first, download and install the GetResponse plugin on your WordPress website.
Drag and drop the field on your checkout form
Go to the Fields tab on the checkout page of your funnel.
Next, drag and drop the GetResponse field on your checkout form.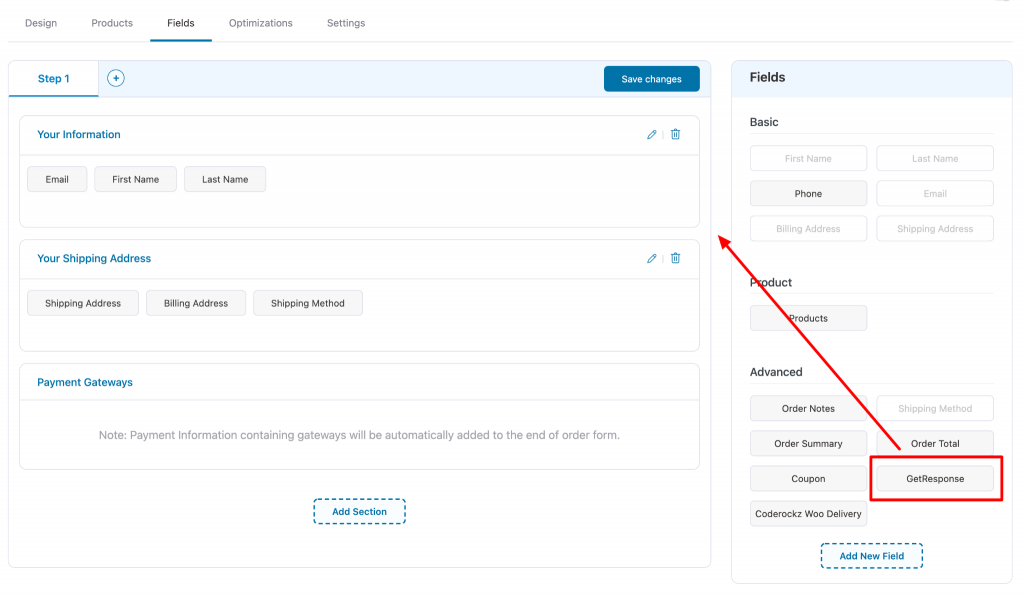 Once you're done, click on Save changes.
Checkout Form Preview
This is how it'll get displayed to your users:
Congratulations! You're one step closer towards growing your newsletter subscription list.