In this documentation, you'll learn how to change the 'Customer Information' section heading on the checkout form.
Here's what we're going to edit: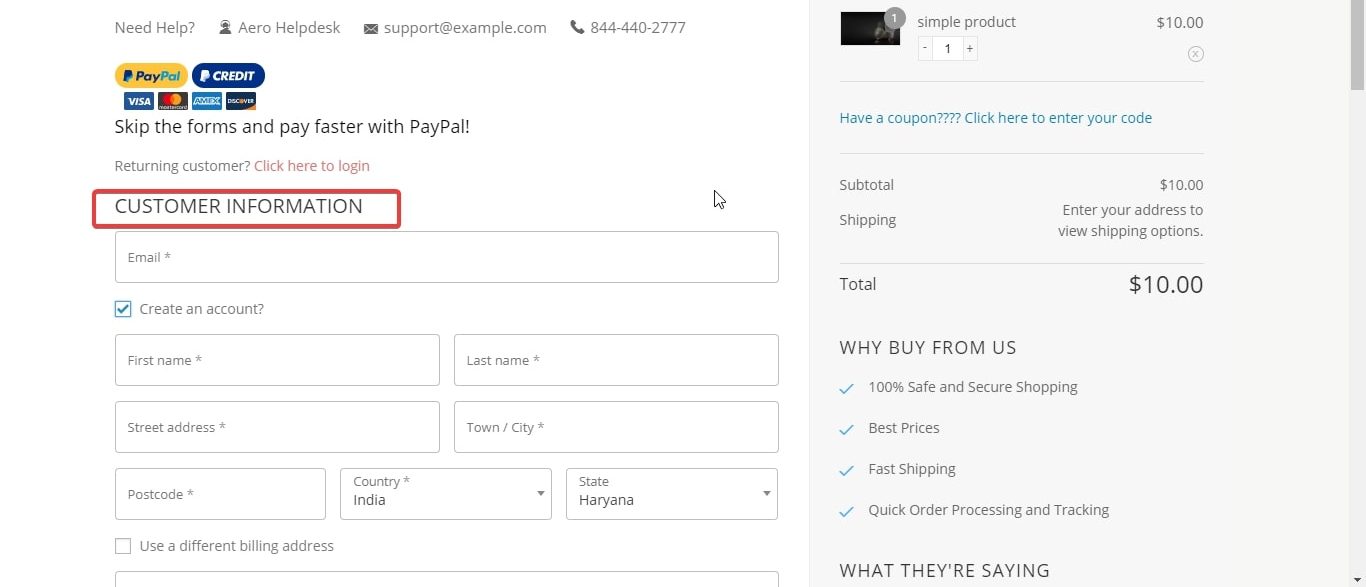 Follow along:
Step 1: Go to the 'Fields' tab in Checkout
Click the pencil icon of the 'Customer Information' section.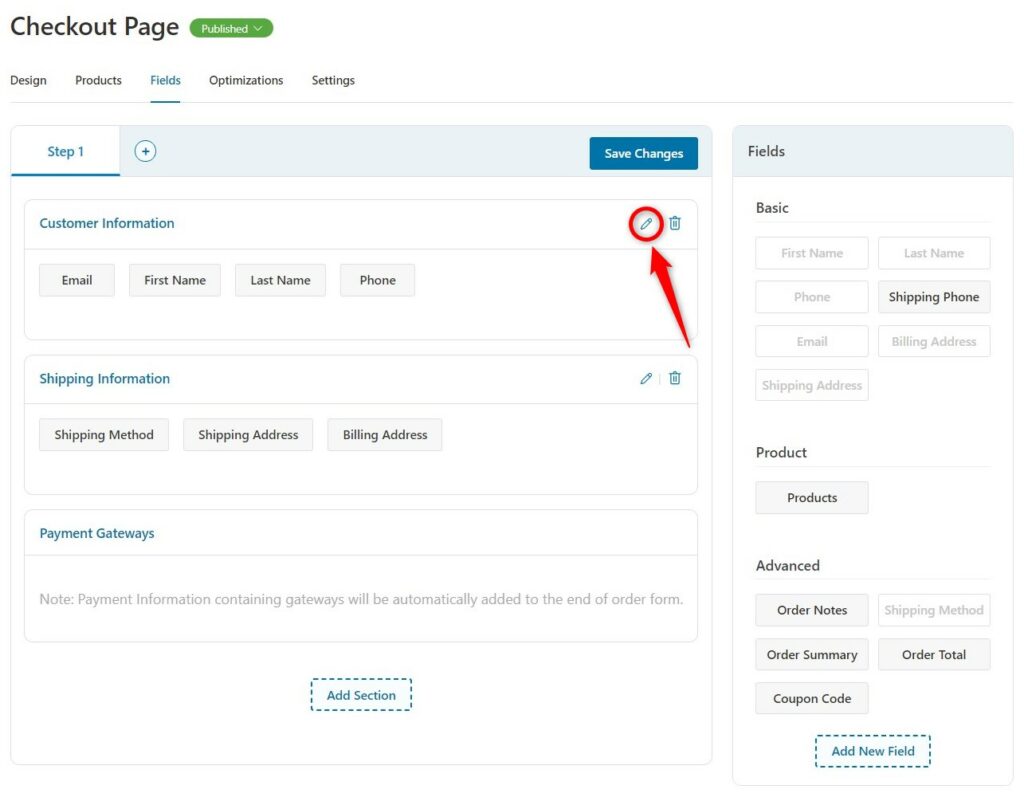 When you do so, a popup shows.
Step 2: Change the heading of this section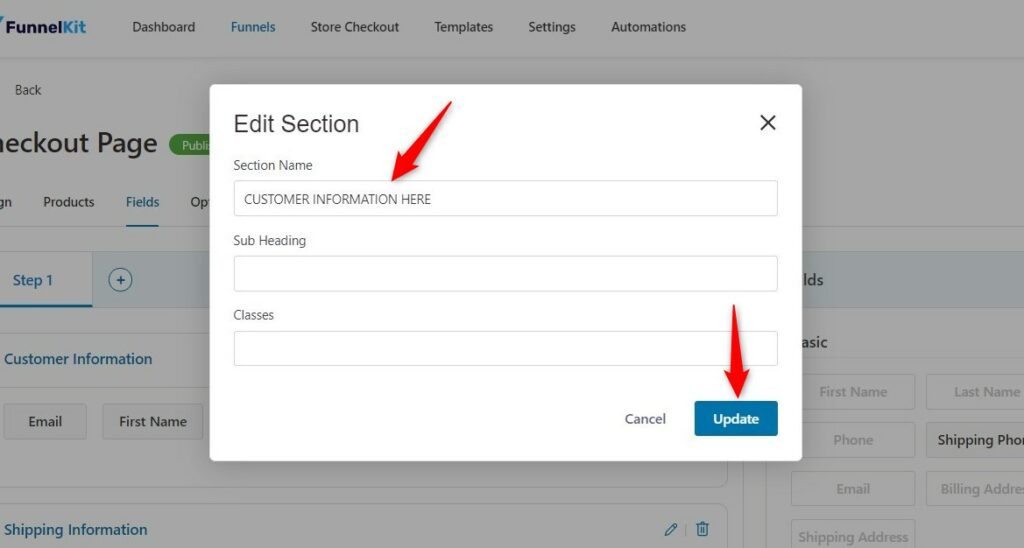 Make the changes as per your requirements.
When you're done, hit the 'Update' button to save your changes.
Here's the final output: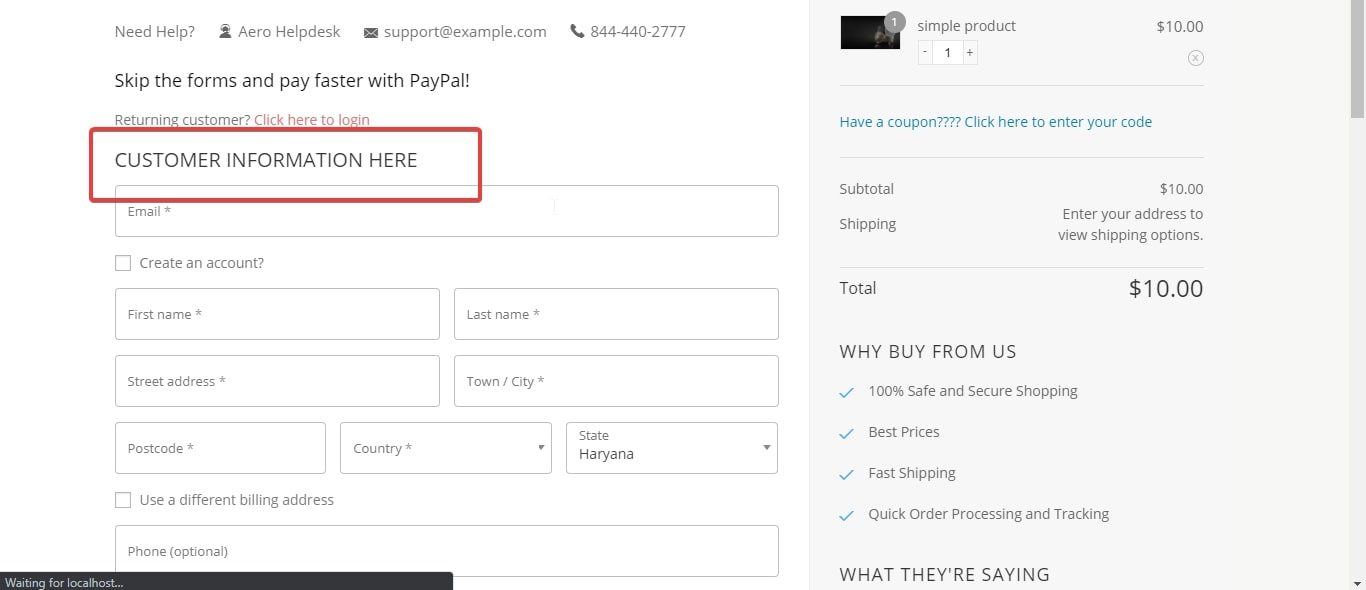 This is how you can edit the title of the Customer Information section.