This setting is the most useful in a situation where you want to direct the users to a specific checkout page from an ad or an email.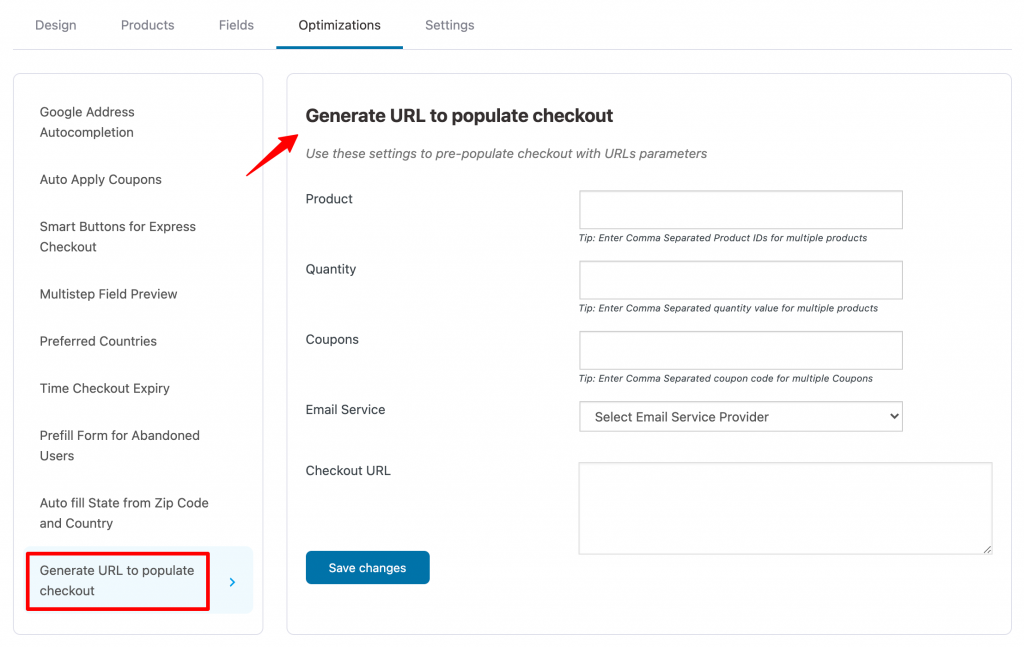 Add the product IDs, quantity, and other details needed for this checkout, along with the URL of the checkout page you wish to use.
Once done, click on Save changes.
Now, when the users click on this link, they'd be taken to this checkout which would already have the product added to the page.
Enable this setting for specially designed promotional ads and emails.
That's it! This is how you can direct users to a pre-populated Checkout page.