You can make the order summary section collapsible for mobile viewing.
This is how you can enable it:
Step 1: Click on 'Enable Visual Builder' to start editing
Click on Enable Visual Builder situated on the navigation bar at the top of the page.

Step 2: Click on the module you wish to edit
Click on the checkout form on the page and select the cogwheel icon to open settings.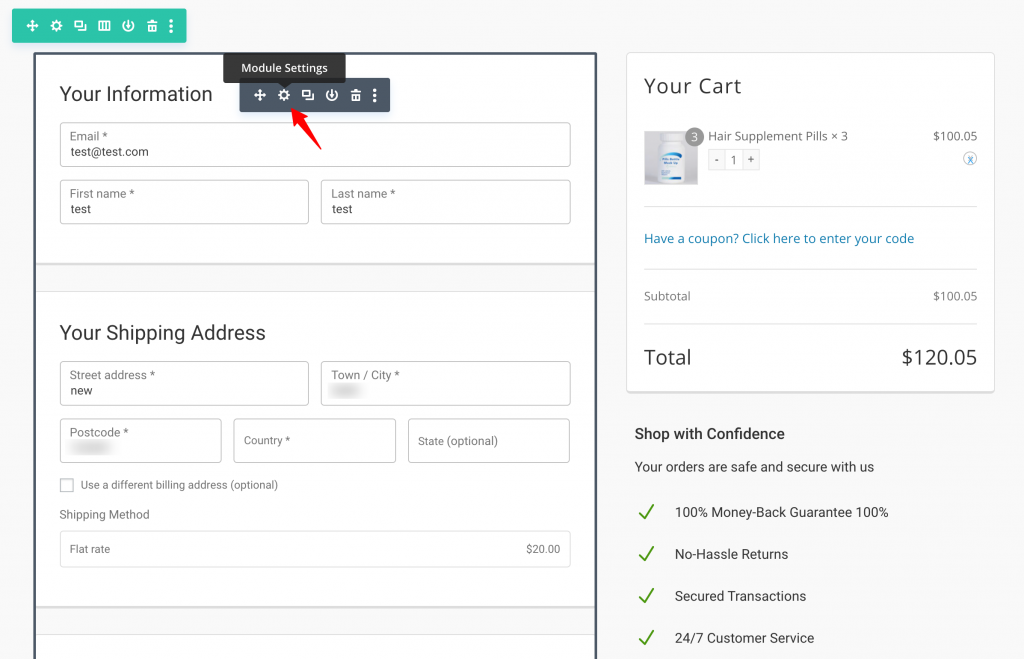 Step 3: Choose the 'Collapsible Order Summary' option under the 'Content'
Pro tip: We advise you to only enable this for mobile viewing and not for desktop mode.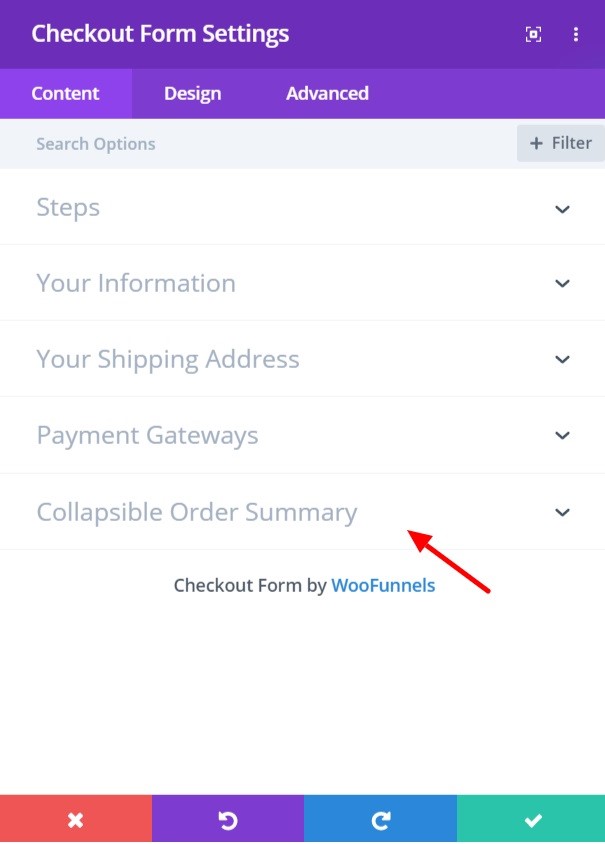 Step 4: Select the mobile display option
Choose the mobile icon from the options given.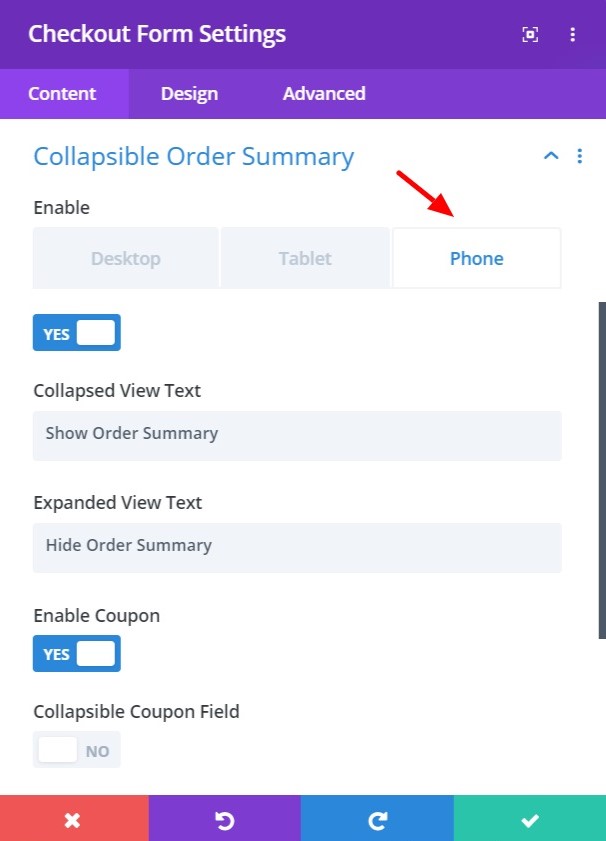 Step 5: Click on the toggle to enable order summary to collapse
Clicking on the toggle would enable the order summary to become hidden until clicked on for the mobile devices.
This enhances the viewing experience of the customers.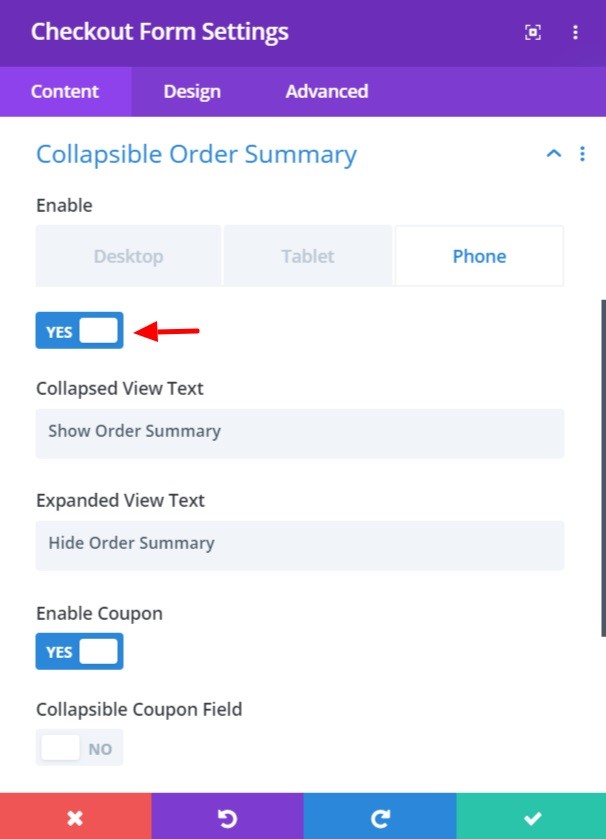 Step 6: Click on the green tick (✓) to save
Once you're done editing, click on the green-colored tick (✓) icon on the settings window's bottom right to save the changes made.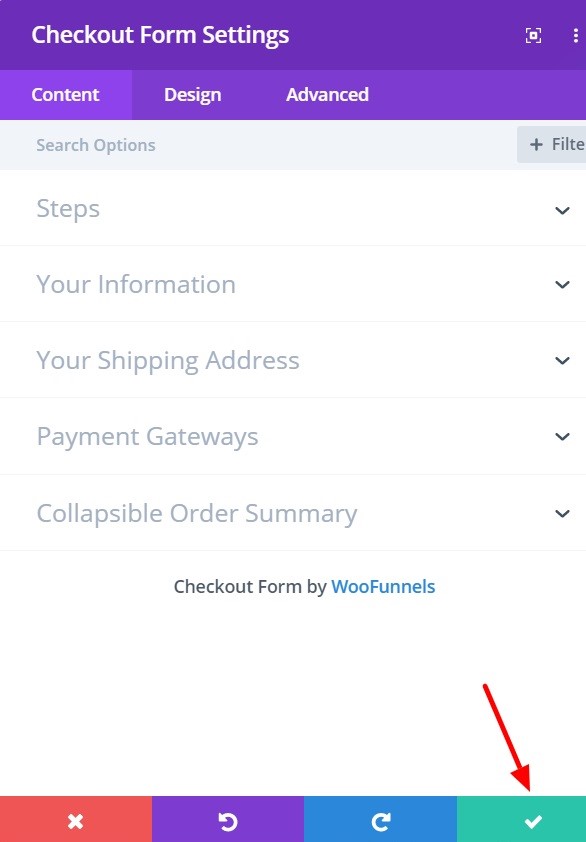 With the Order Summary now sorted for mobile users, onto the next one!