FunnelKit Funnel Builder offers an inline validation feature extended to all the checkout form fields.
This means that when users click out, they'll see an inline prompt that lets them know about missing details on a required field.
To turn on this feature, enable the Field Inline Validation in the Optimations section.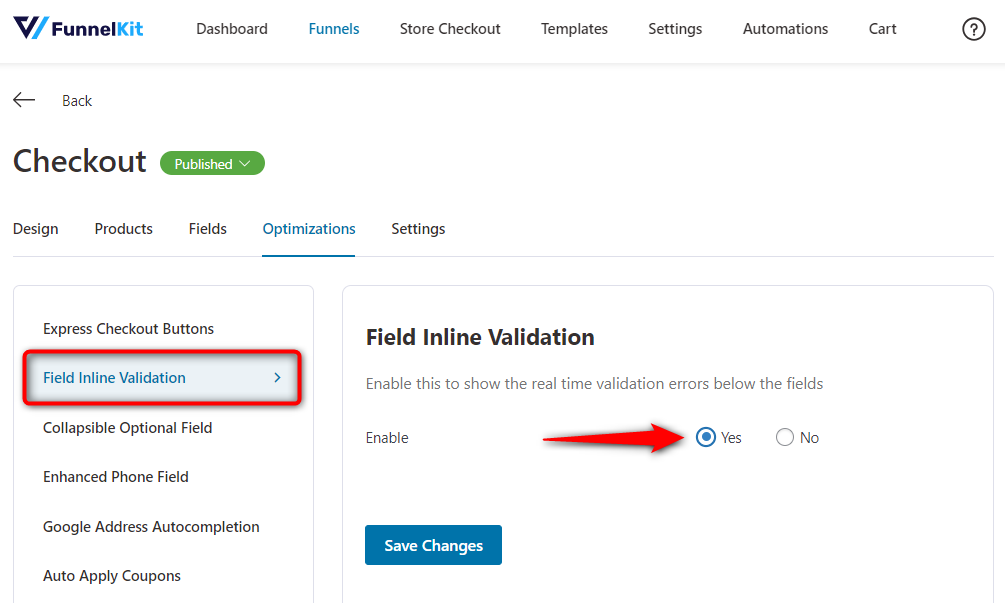 This will allow you to enable the field inline validation to show the real-time validation errors below the checkout form fields.
It's how it appears on the checkout page: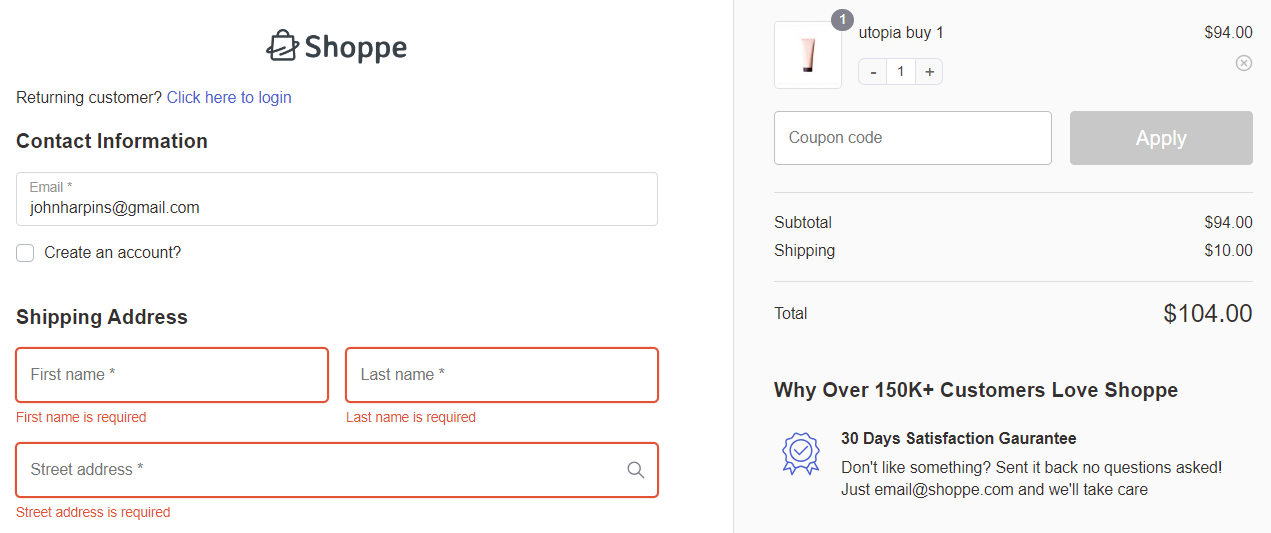 This helps create a smooth and error-free checkout experience for your shoppers.