Our checkout pages deeply integrate with Elementor and let you have complete control over the look and feel of your checkouts.
When you're using a multi-step checkout page template, you can choose to enable the Progress Bar for your checkout form.
Here are the steps you need to follow:
Step 1: Import a checkout template
Select the multiple steps when importing a Checkout page template. Then, click on Import this Funnel.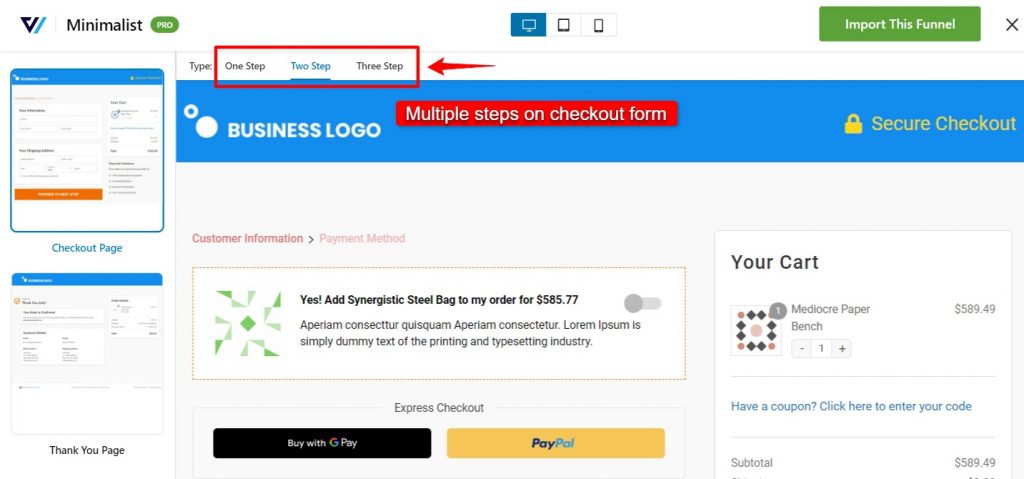 Name your checkout page.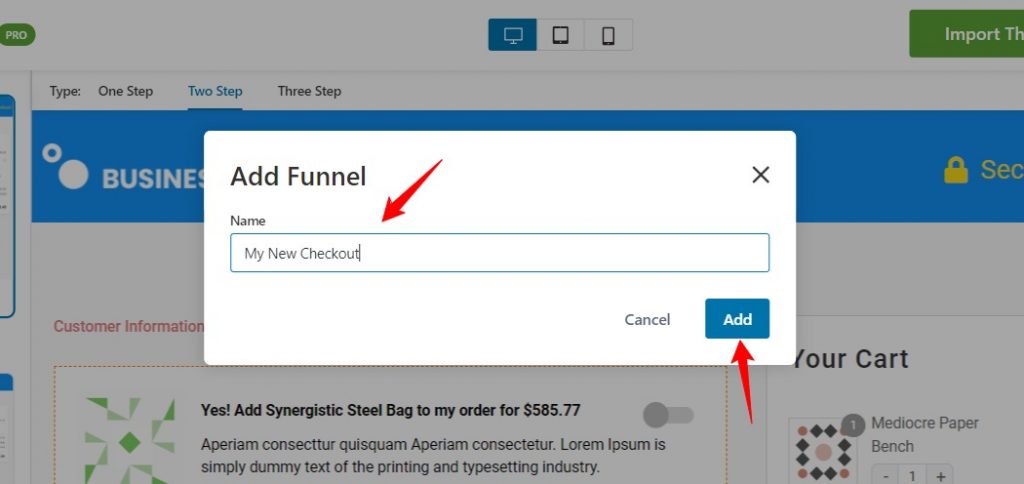 Click on the Add button.
Step 2: Add a step in case of a single-step Checkout Page
In case of single-step checkouts, click on the Edit button.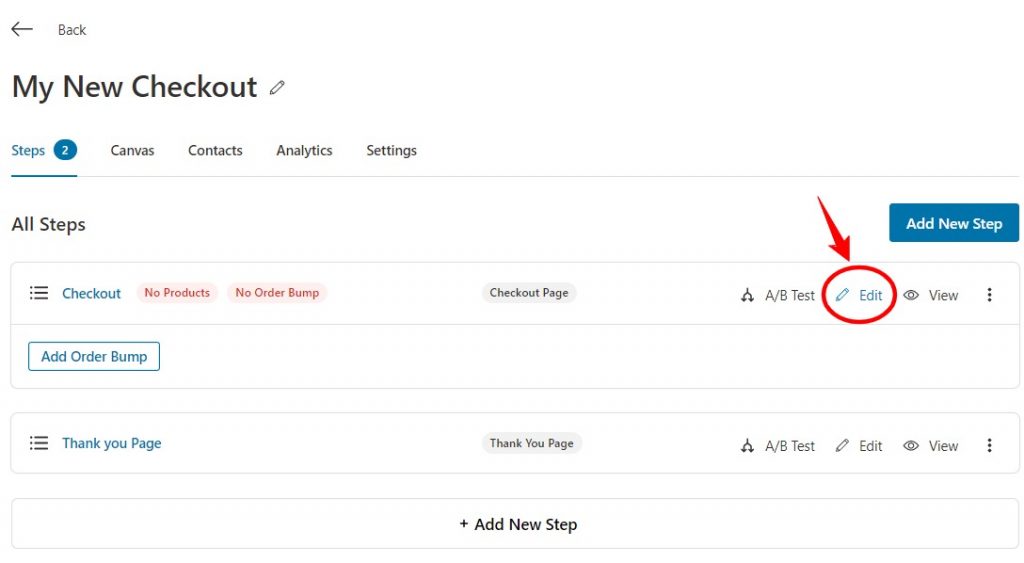 Next, go to the Fields tab and click on the (+) icon to add a new step.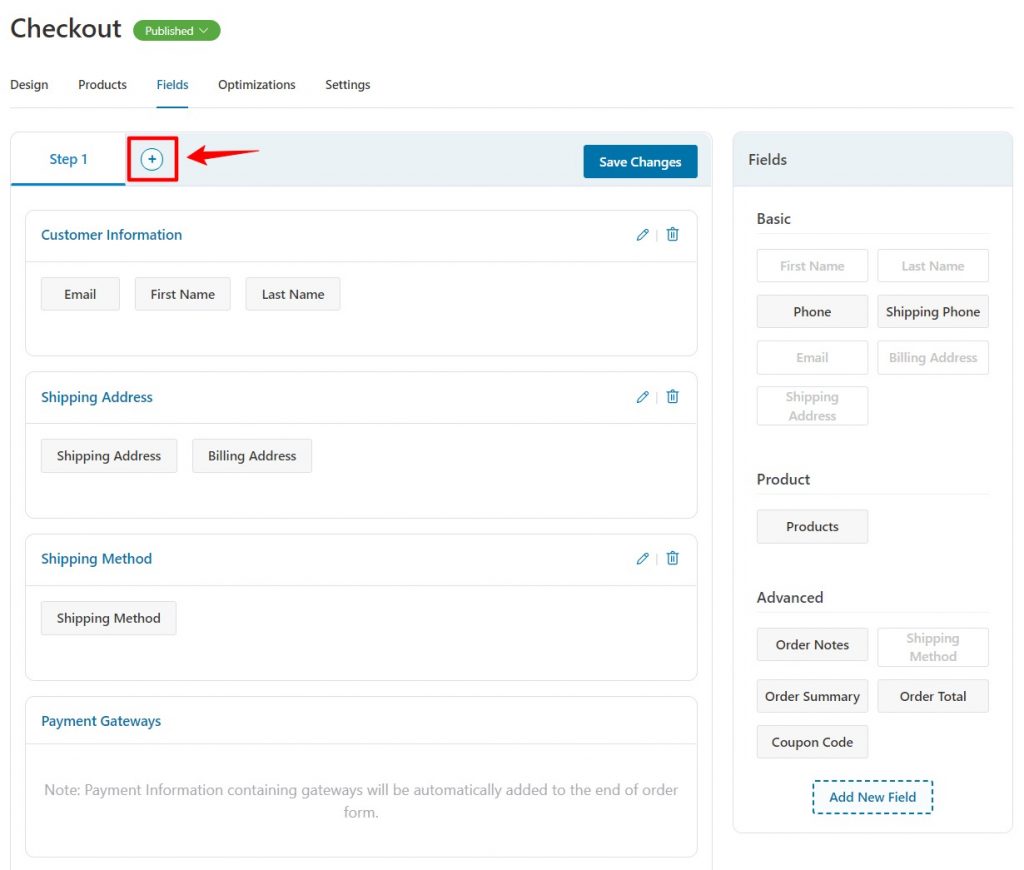 A new step will get added to your checkout form, making it a multi-step Checkout page.
Step 3: Click on 'Edit Template' to customize the checkout page in Elementor
Next, go to the Design tab.
To customize your Checkout page, click on the Edit Template button here.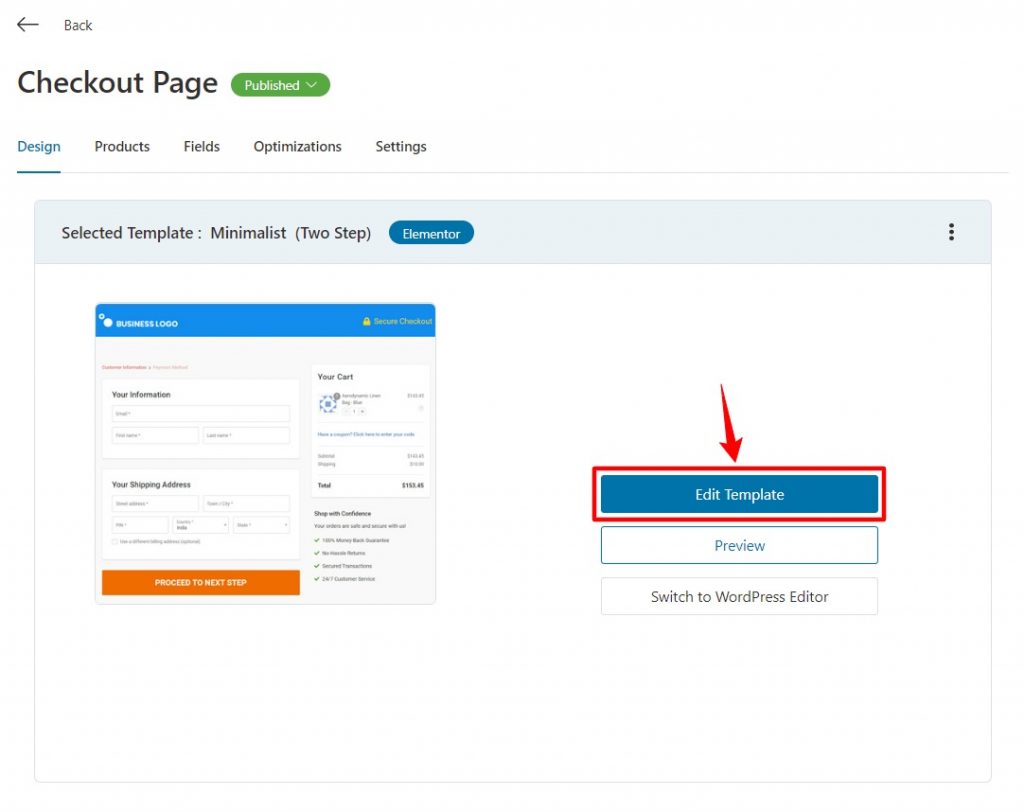 Step 4: Click on the pencil icon of the Checkout Form Widget
Click on the pencil icon to start editing your checkout form widget.
In the case of multi-step checkouts, the progress bar is by default active. But, you can always style it as per your needs.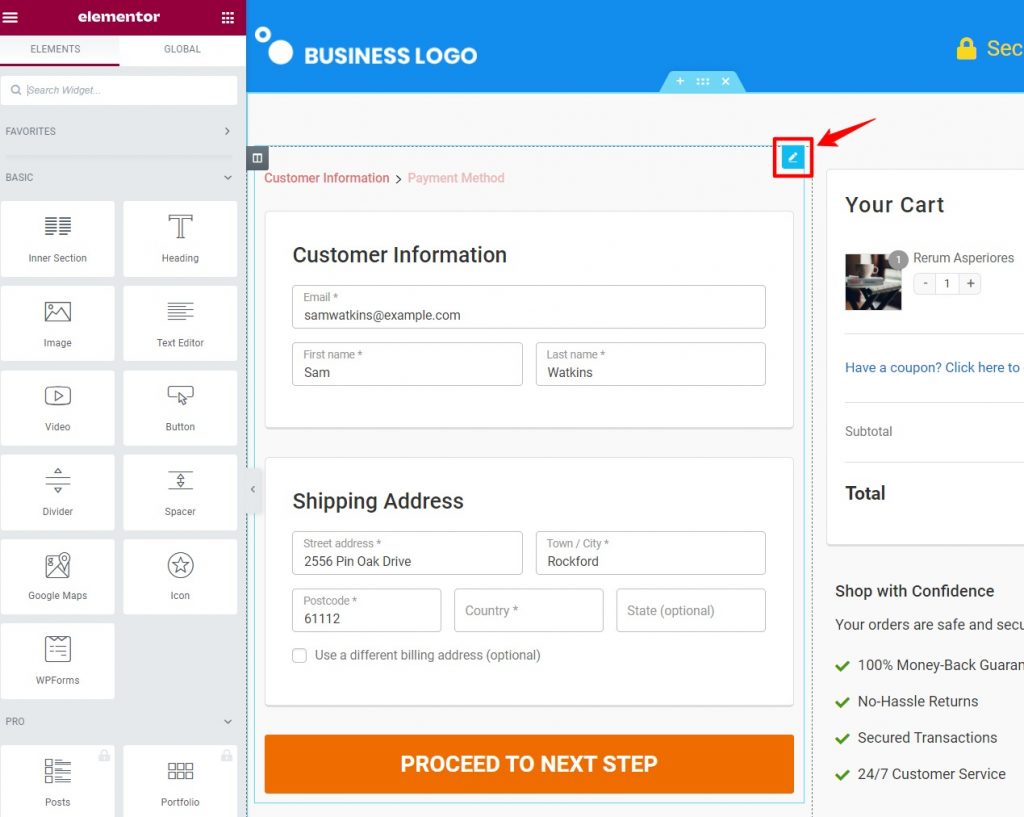 When you do so, all the possible settings will show up on the left side panel.
Step 5: Choose the type of steps for your Checkout Form
First, enable the steps from the left sidebar.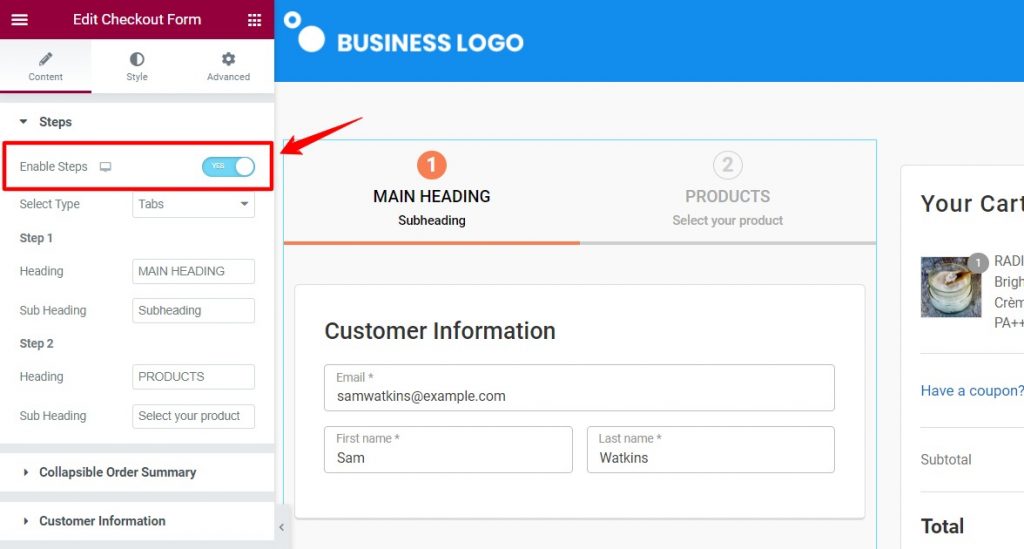 You can select the type of progress bar you want to show - Breadcrumbs or Tabs.
Here, we'll pick the 'Tabs' step type.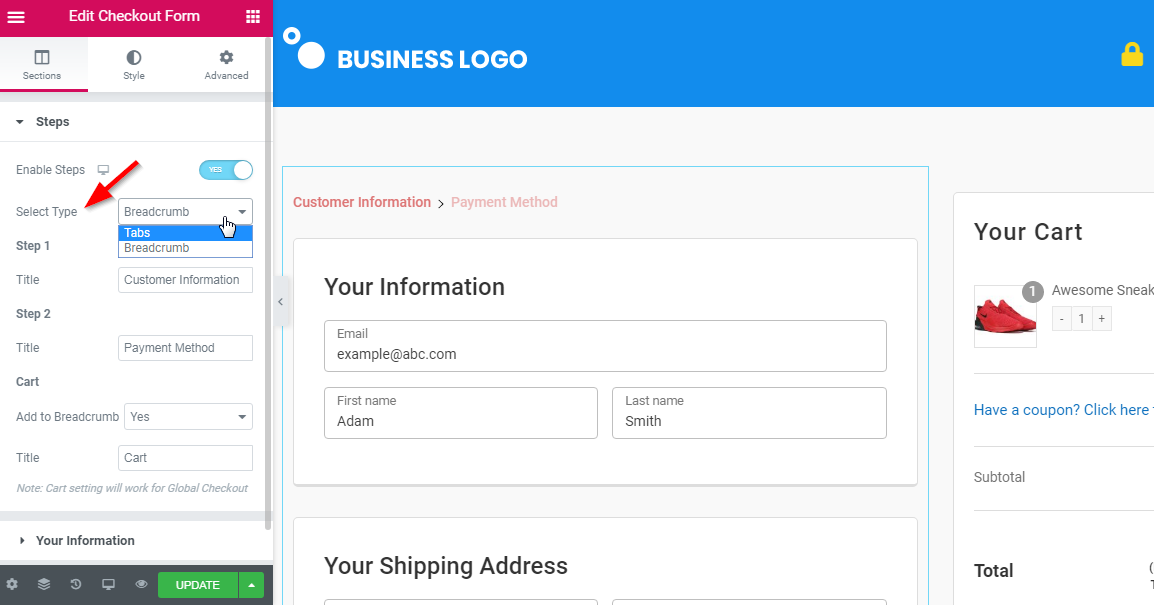 Apart from that, you can also set the title for each of the steps.
Step 6: Go to the 'Style' tab to customize the Progress Bar
Click on the 'Style' tab on the left side panel.
Here, under the 'Steps' section, you'll get to see a bunch of customizations available.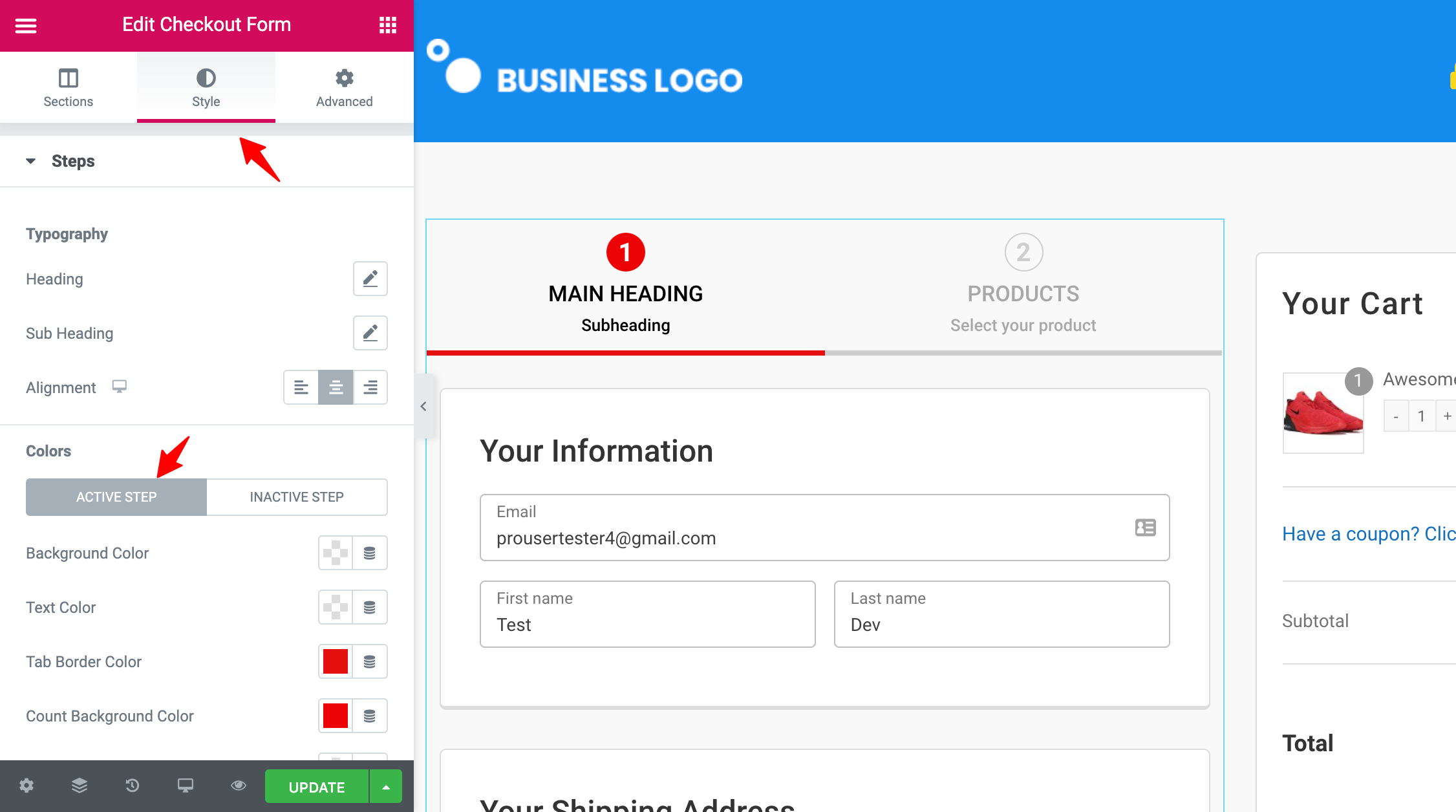 You can:
Change the color of the active step and the inactive step
Make changes to the typography of the Step heading and sub-heading
Set the Progress Bar border-radius and margin
Step 7: Click on the 'Update' button to save your changes
Make sure to hit the Update button to save all the changes.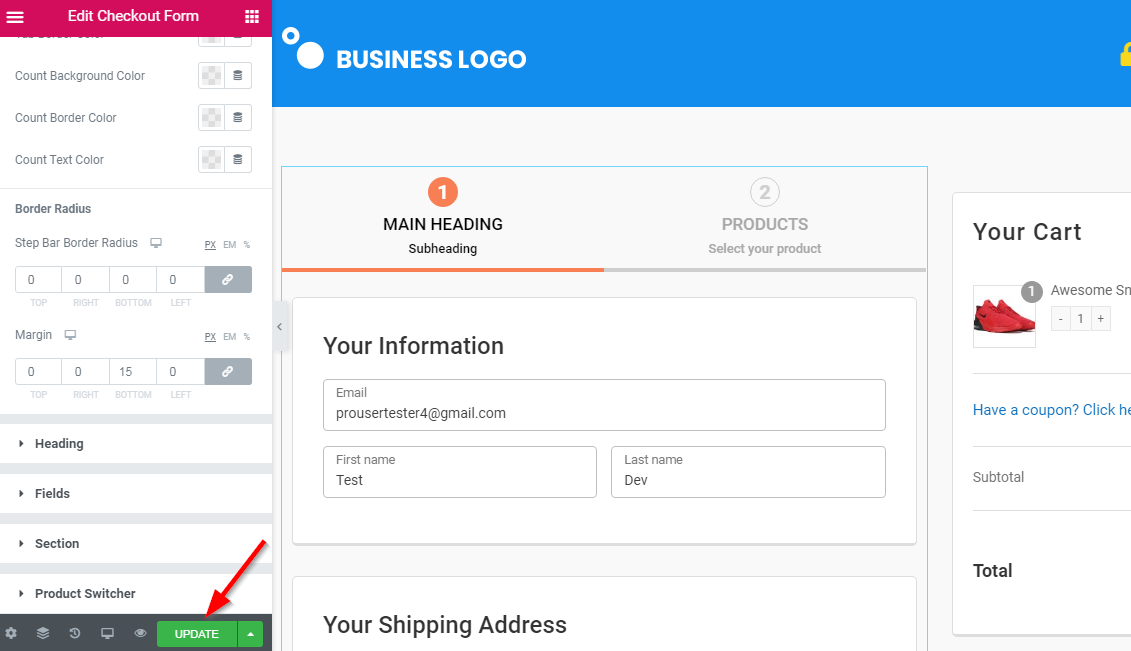 That's it! Now you can click on the 'View' button to preview your checkout page and see how the steps appear.