You can change the heading of the collapsible order summary section on mobile from the Customizer.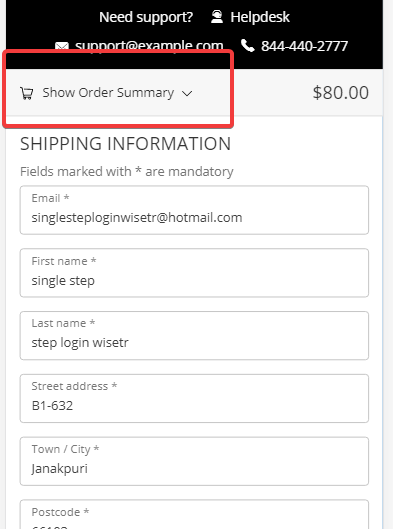 Follow these simple steps to do that:
Step 1: Go to the 'Checkout Form' widget in Customizer
Click on the Checkout Form tab from the Customizer menu on the side.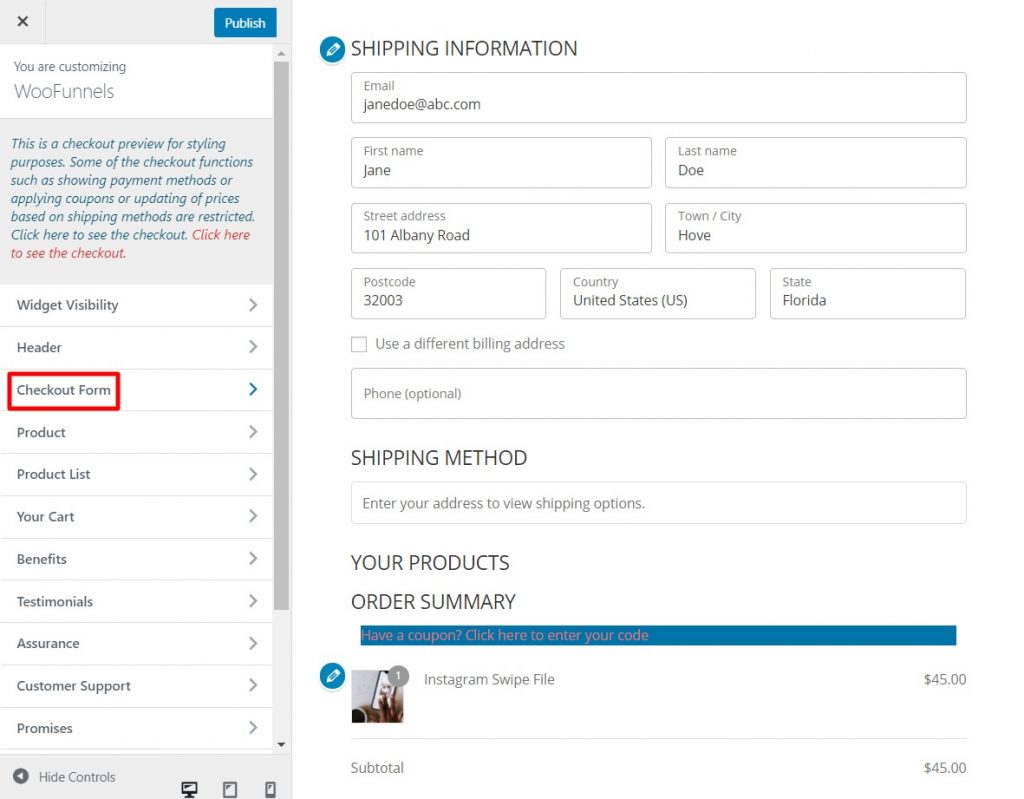 Step 2: Scroll down to the 'Mini Cart on Mobile View' option
Under 'Checkout Form', click on the 'Form Style' option.
Here you'll get the option to set the text for when the order summary is collapsed/opened.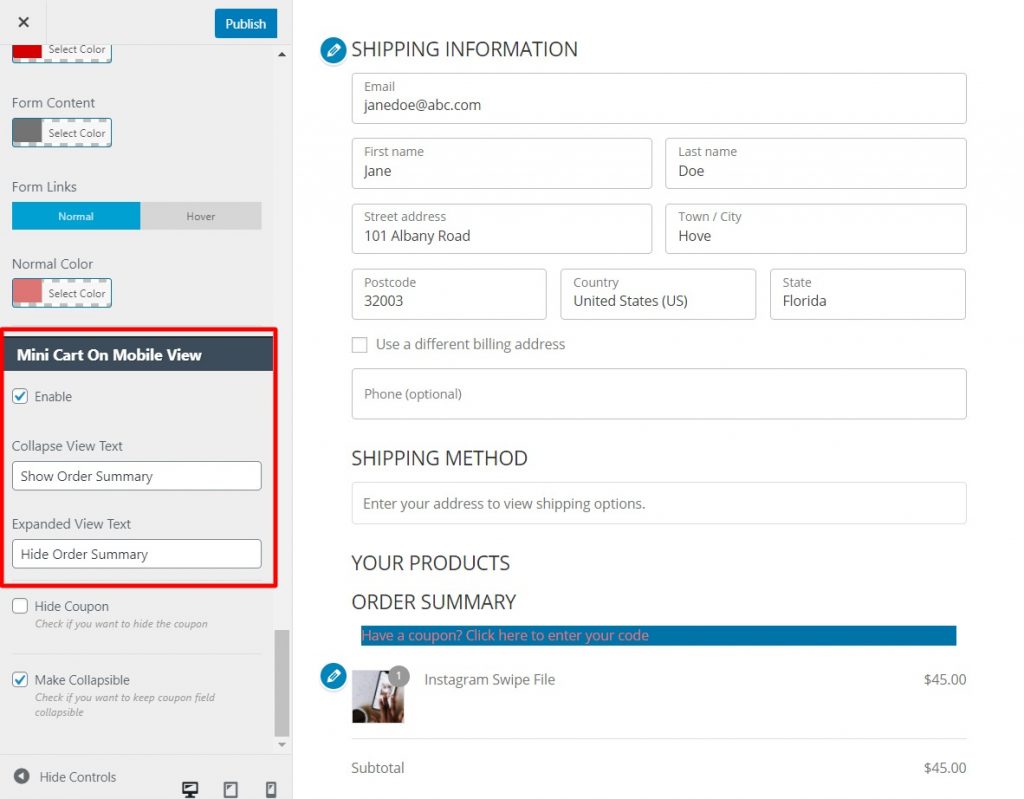 Change the text from here.
Step 3: Hit the 'Publish' button
When you're happy with the changes made, click on the Publish button at the top.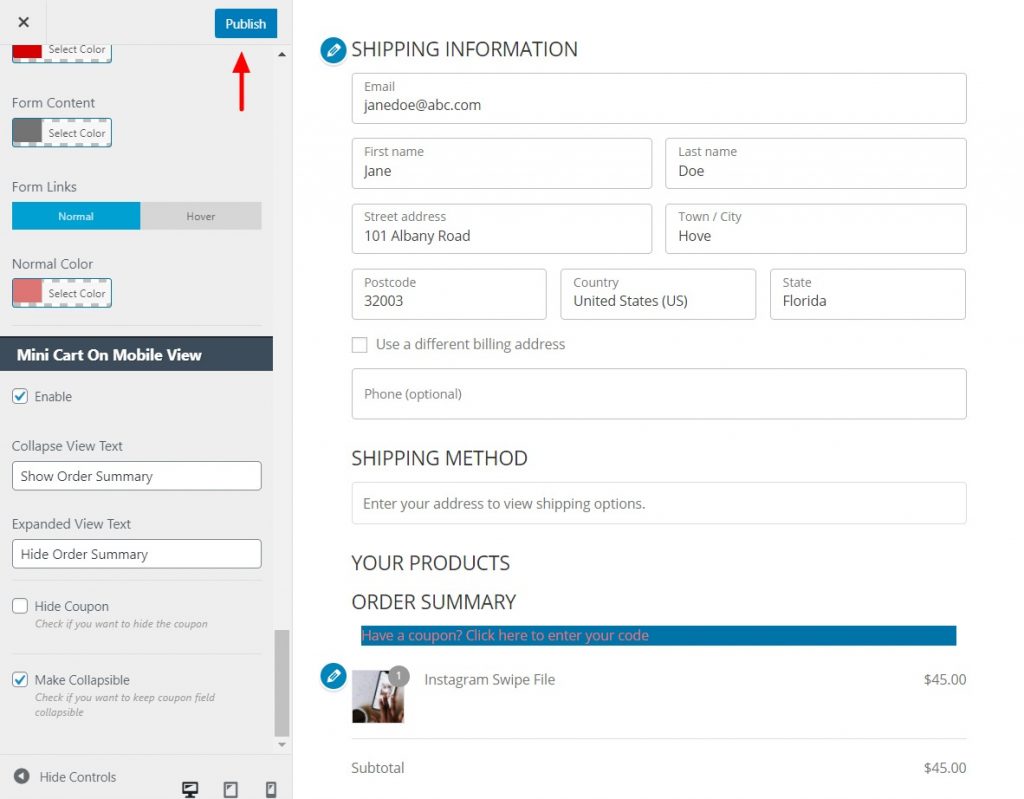 There you go! You've now successfully modified the collapsible order summary text for mobile.