You can show/hide or control the re-ordering of widgets on your checkout page for both Desktop and Mobile views.
If you are specific about your layout needs, then you change the layout as per your choice by following the steps below:
Step 1: Click on "Widget Visibility" from the left panel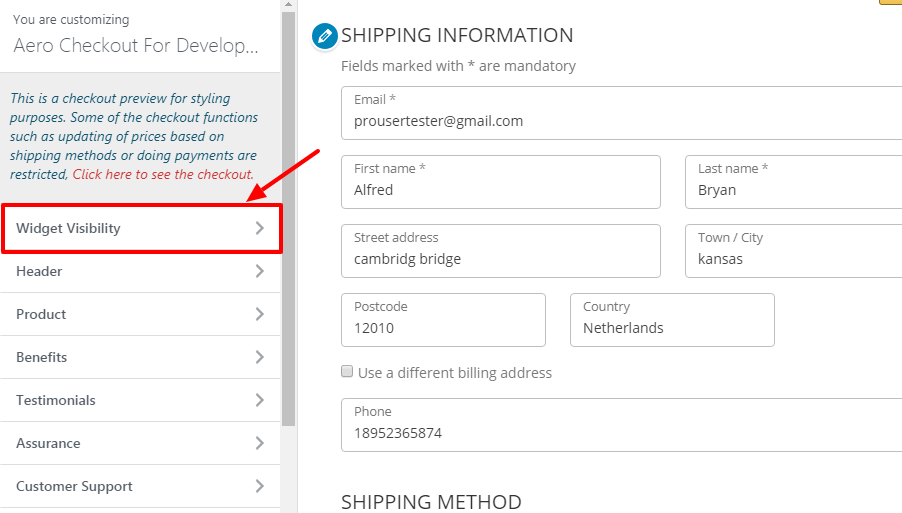 Step 2: Here you can find options to control the visibility and order of the widgets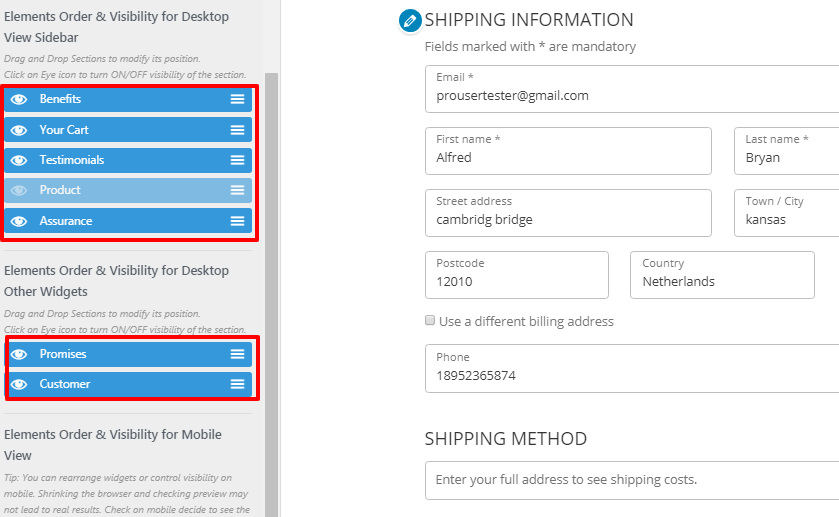 Step 3: Reorder the widgets
You can simply drag and drop widgets to change the Ordering of the widgets or click on the Eye icon to Show/Hide the widget. Do not forget to press the "Publish" button to save the changes.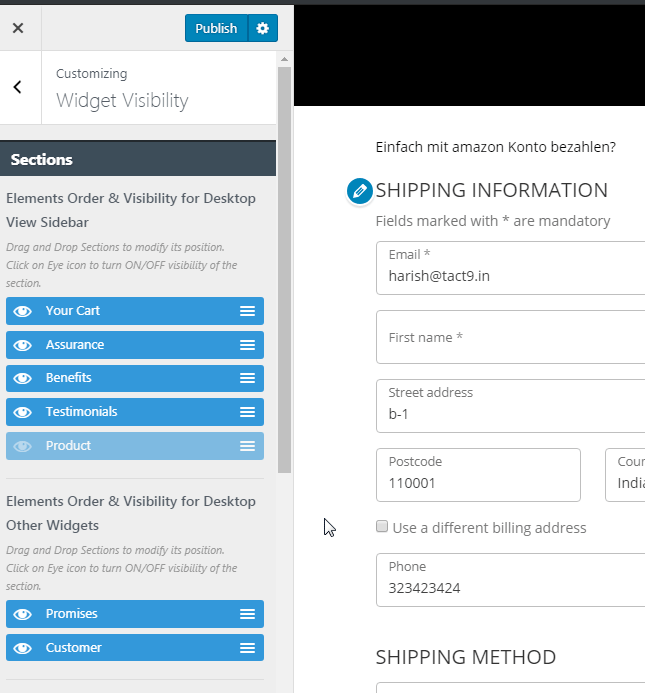 Step 4: Mobile View Optimization
You can all do this for Mobile view Optimization to show/hide and re-ordering the widgets.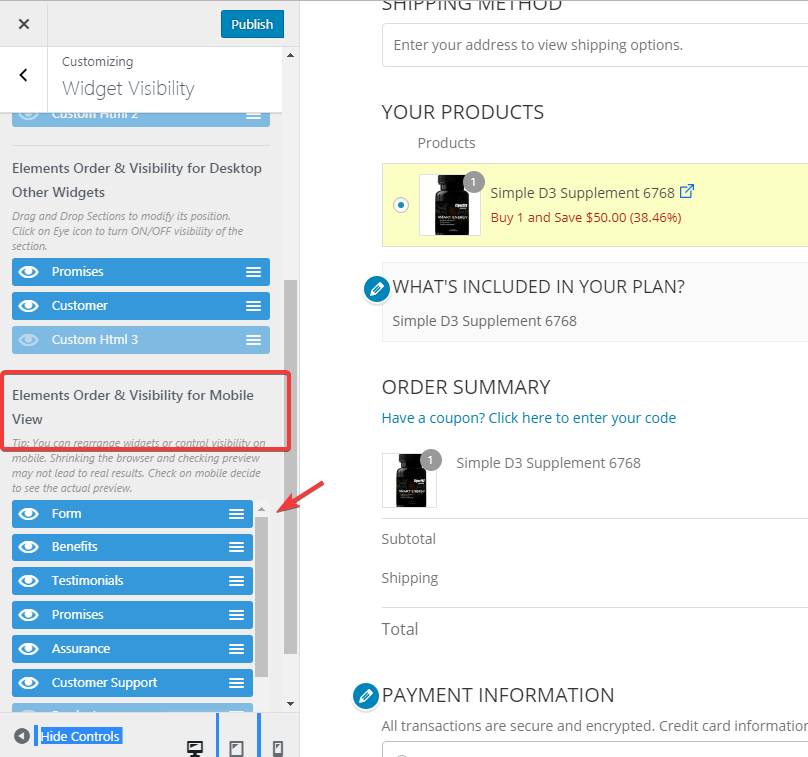 This is how you can control the visibility and order of widgets on Desktop and Mobile.