All our Checkout page templates are built-for-conversions.
But you also get a dedicated 'Optimizations' tab to further optimize them.
The Optimization tab in FunnelKit (formerly WooFunnels) allows you to equip your checkout with features that make the checkout experience much simpler and smoother for the customers.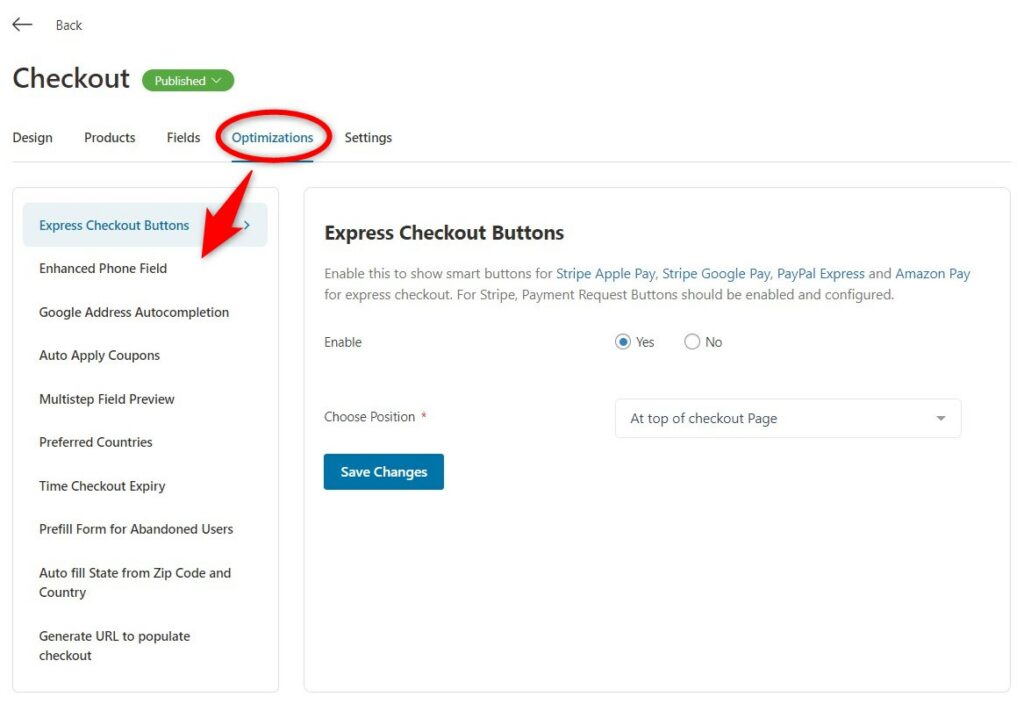 Here are the optimizations available under this tab:
Google Address Autocompletion
Auto Apply Coupons
Smart Buttons for Express Checkout
Enhanced Phone Field
Multi-Step Field Preview
Preferred Countries
Time Checkout Expiry
Prefill Form for Abandoned Users
Autofill State from Zip Code and Country
Generate URL to Populate Checkout
Watch this video to learn more:
Learn about these options in detail from below.