For a multi-step checkout form, you have a progress indicator.
In this short tutorial, we'll see how to edit the title of each of your steps.
Step 1: Click the 'Edit' button to edit any of your Customizer templates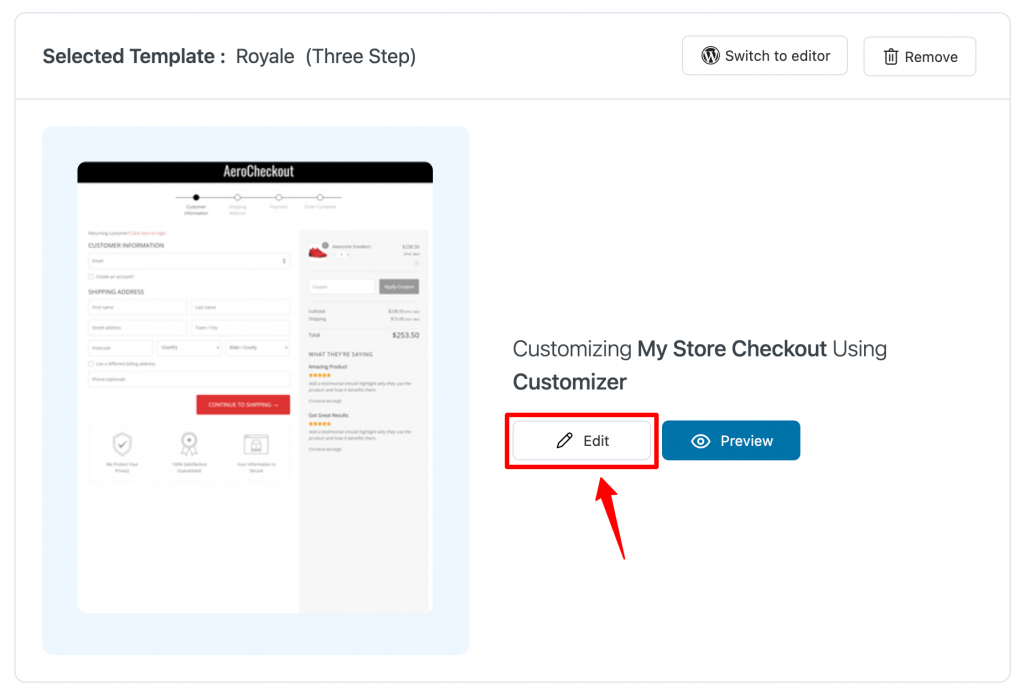 When you do so, the Customizer window will open up.
Step 2: Click on the Checkout Form widget
Then click on the Checkout Form widget > Form Style.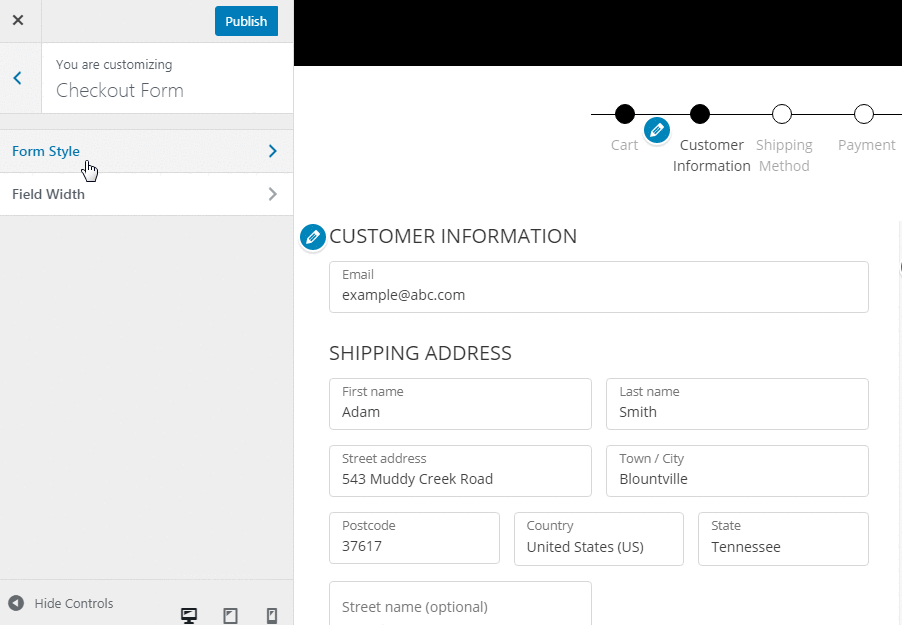 Step 3: Set the step titles for your progress bar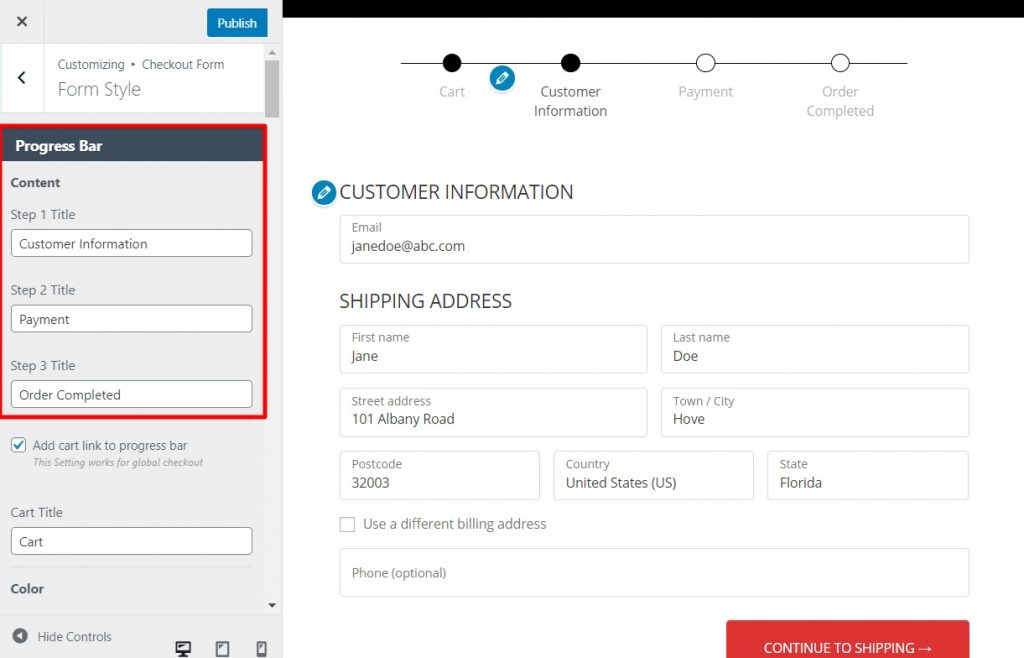 Step 4: Click on the 'Publish' button to save your changes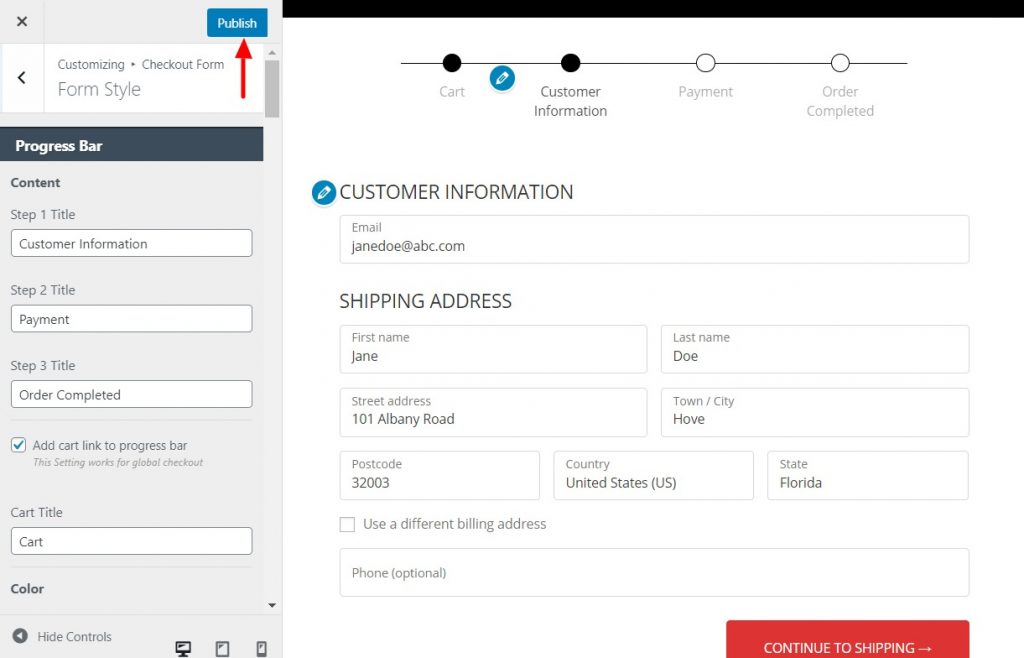 This is how you can set the title of the progress bar steps.