FunnelKit (formerly WooFunnels) checkout pages deeply integrate with Divi page builder by Elegant Themes.
Look at this video below to get a better understanding of the integration:
Checkout Templates for Divi
For your convenience, we have a few pre-made templates for you to use. You can implement them as is, or modify them to your preference and then add them to your store site.
There is a range of one-step, two-step, and three-step templates for you to import and use.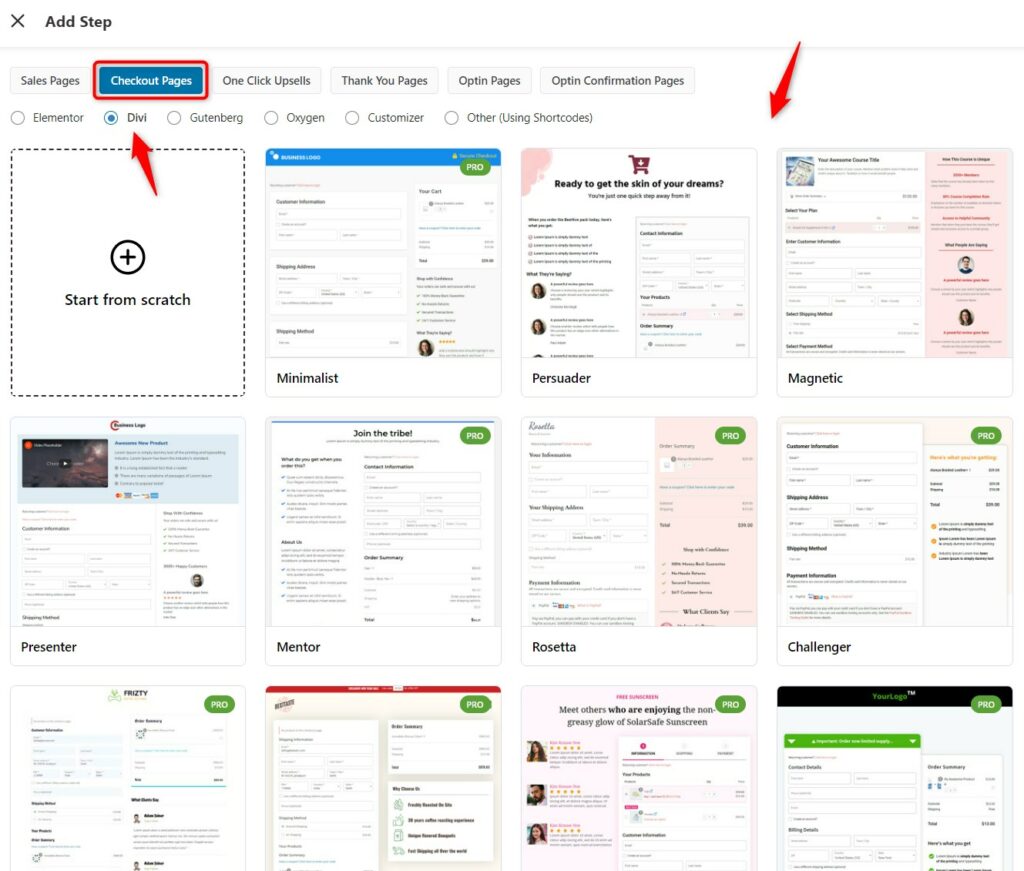 Each of these templates is designed to give you options for global and product-specific checkouts.
For example - Minimalist is ideal as a global checkout, while Persuader, Closer, or even Presenter are more suited for a product-specific checkout.
You can customize these templates to make your checkout pages look exactly how you want.
FunnelKit's Checkout Modules for Divi
Just click on any template you like, import it, edit the modules using Divi, and then put it out for your customers to use.
You can also create a checkout page from scratch.
We have created two Divi modules for the checkout page:
We'll learn more about that in the next set of docs.