The Checkout provides you the flexibility to change the additional text below the CTA button.

You can edit them by following the steps below:
Step 1: Go to the design tab and click on the "Edit" button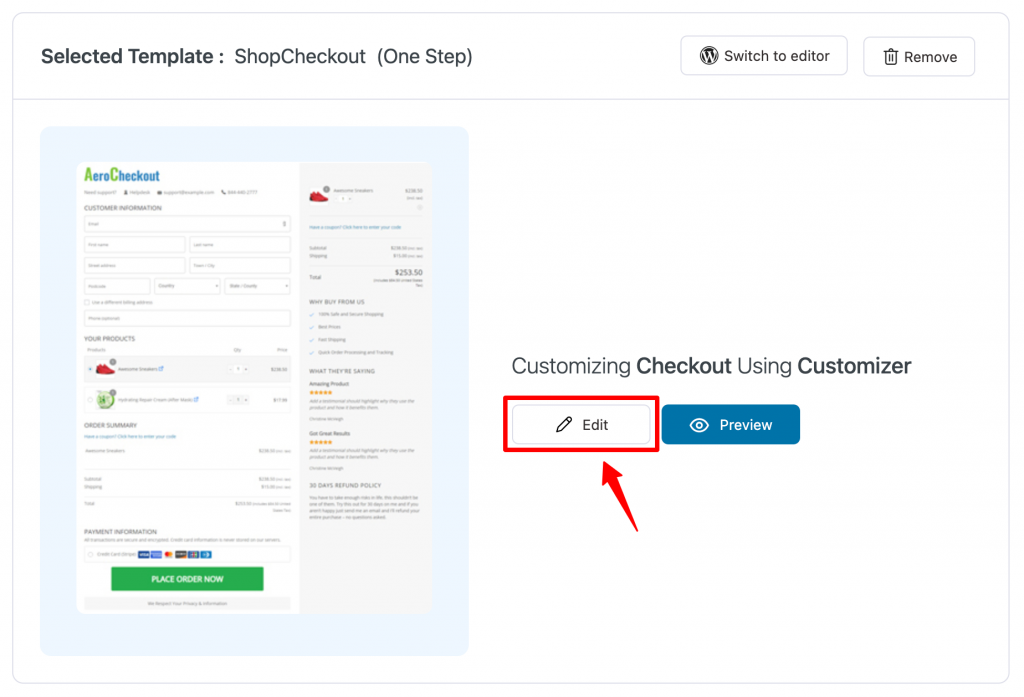 Step 2: Head over to Checkout Form and click on Form Settings
Scroll down to the field labeled "Additional Text".
Here you can edit Additional Text below the "Order Now" button.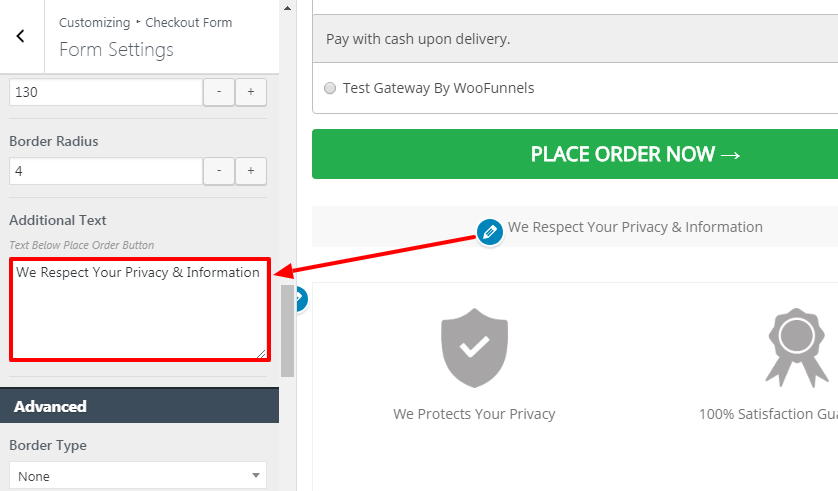 Step 3: Hit the "Publish" button to save the changes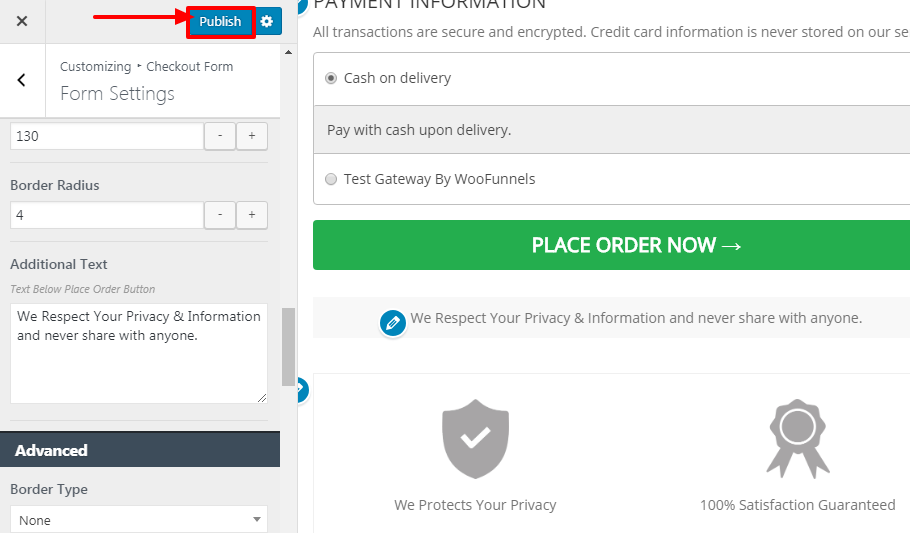 And there you go! This is how you can add a line of reassuring text underneath the CTA button.