If you're creating a product-specific checkout page, you may want to give more explanation for different options listed.
You can do so using the 'What's included in your plan' option. Here's how it appears on the checkout page: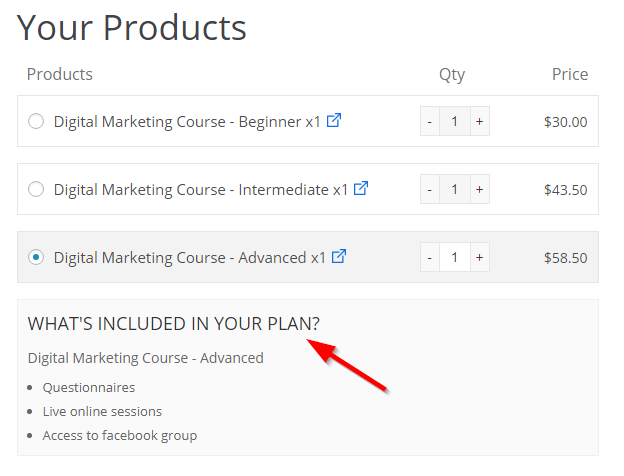 To edit this follow the steps below.
Step 1: Go to the 'Fields' tab
In the 'Fields' tab, click on the 'Products' field.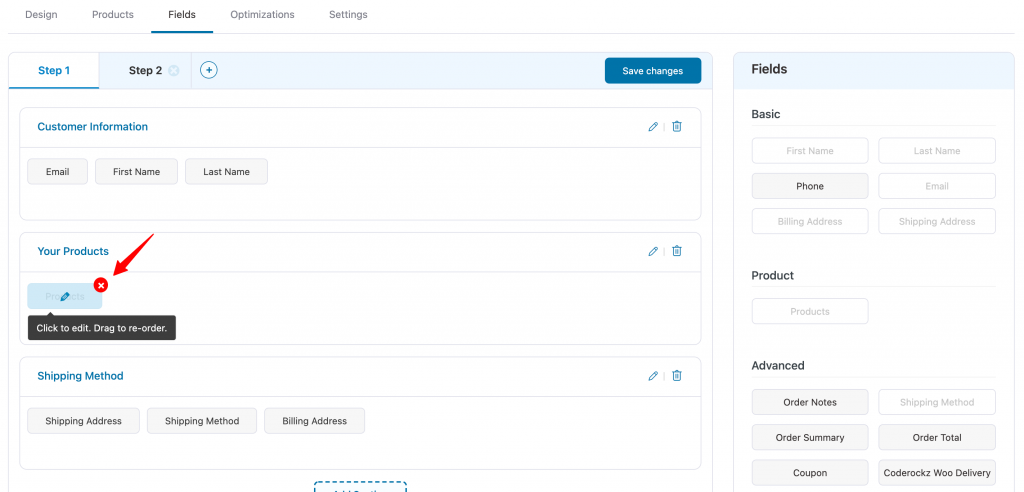 Step 2: Click on the 'Description' tab
Here you can edit the product description for any of the products.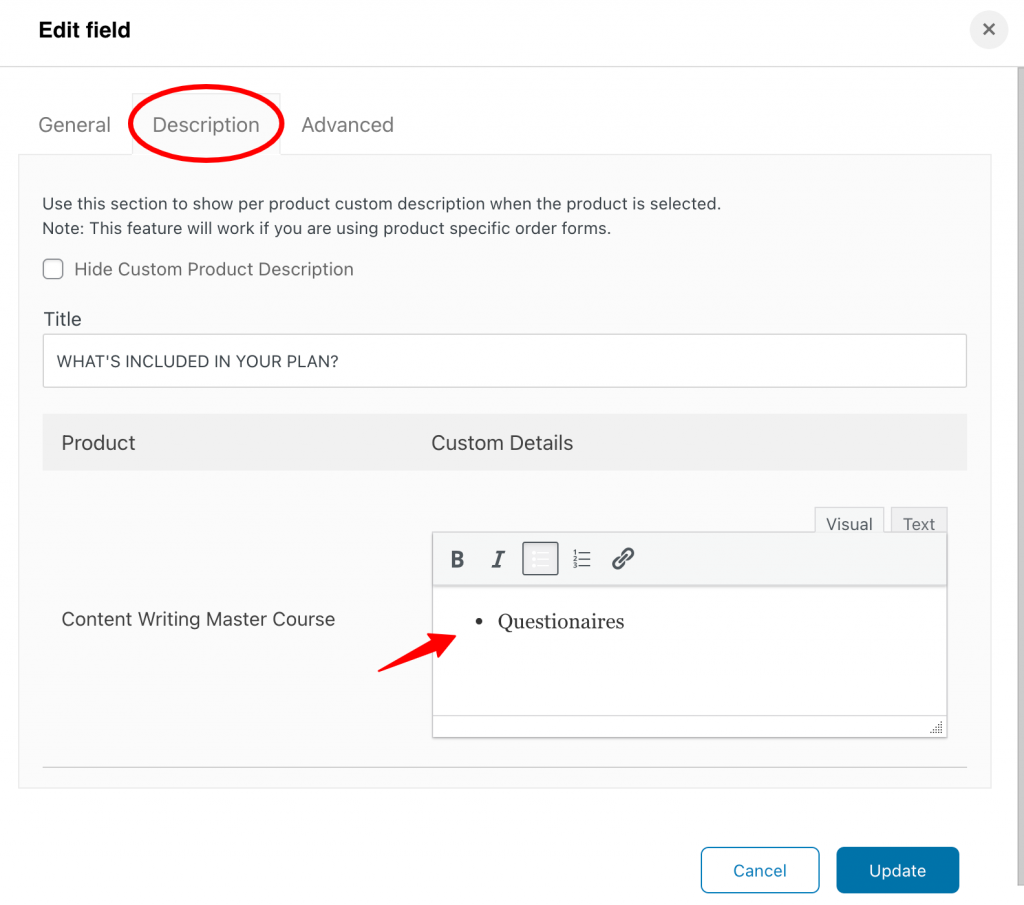 Step 3: Click on the 'Update' button
Next, hit the 'Save changes' button to save the changes.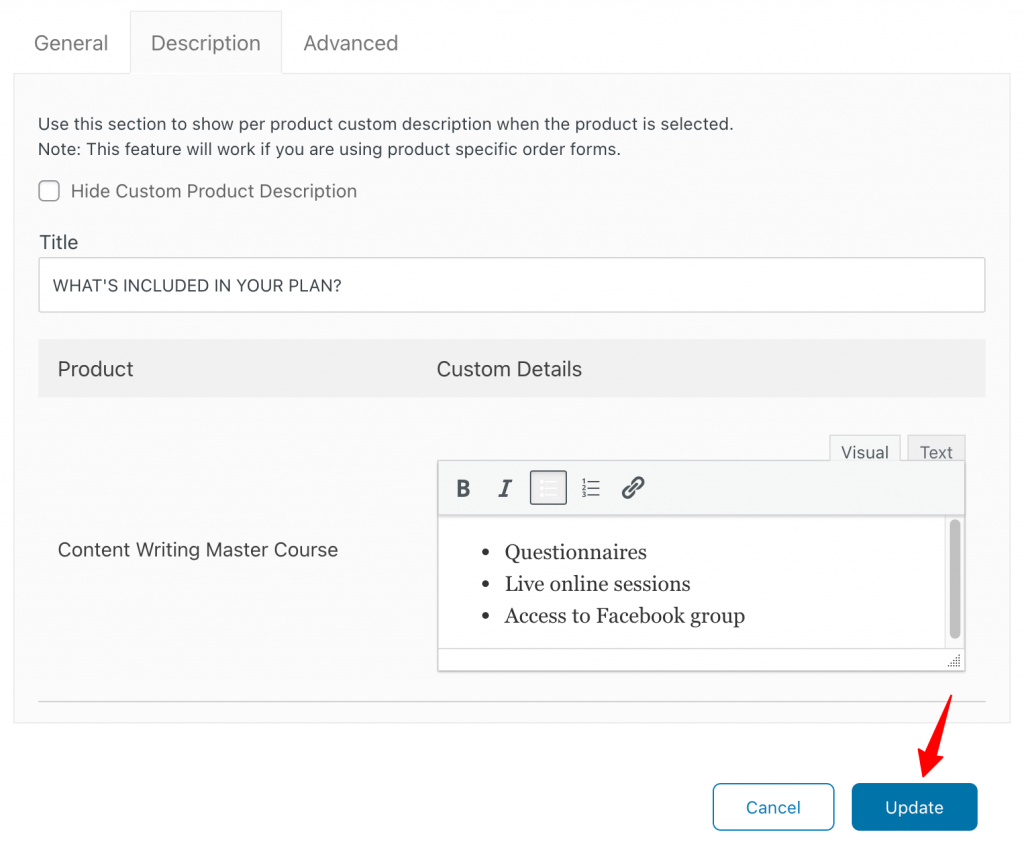 In addition, you can also choose to completely hide this option.
Check this box under the Descriptions tab: 
This is how you can edit the 'What's Included in Your Plan' widget on your checkout form.