You can add the best value tag or any other tag on a specific option in the product-specific checkout page.
This custom tag such as 'best value', 'limited edition', 'popular choice', 'super save' 'value for money' help users distinguish the preferred option from the others.
Take a look at how it appears:

Follow the steps below to set up the tags for specific products:
Step 1: Go to the 'Field' tab
In the 'Fields' tab, click on the 'Products' field.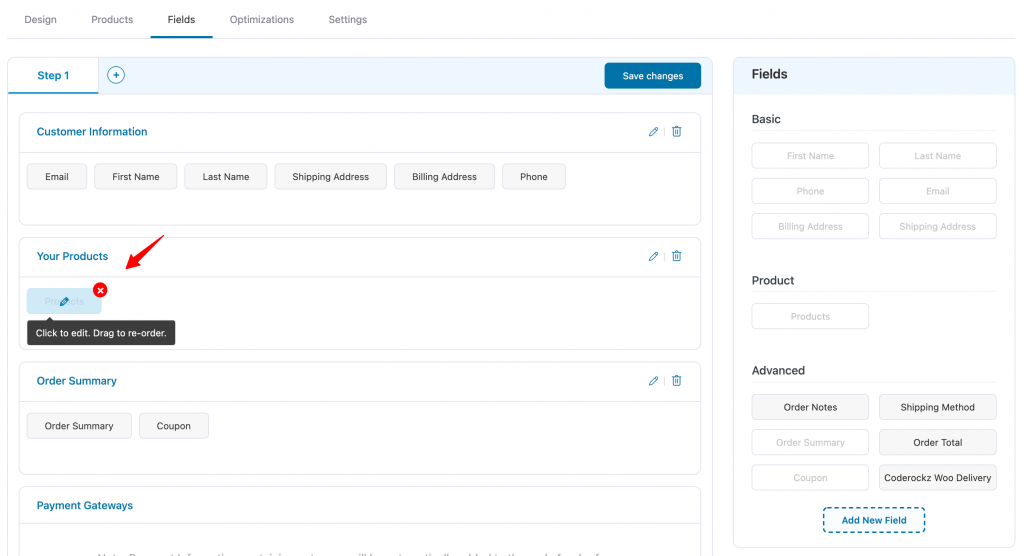 You'll see the Products field editor open up.
Step 2: Click on the 'Advanced' tab
Here, uncheck the 'Hide Best Value Tag' option to show the tag.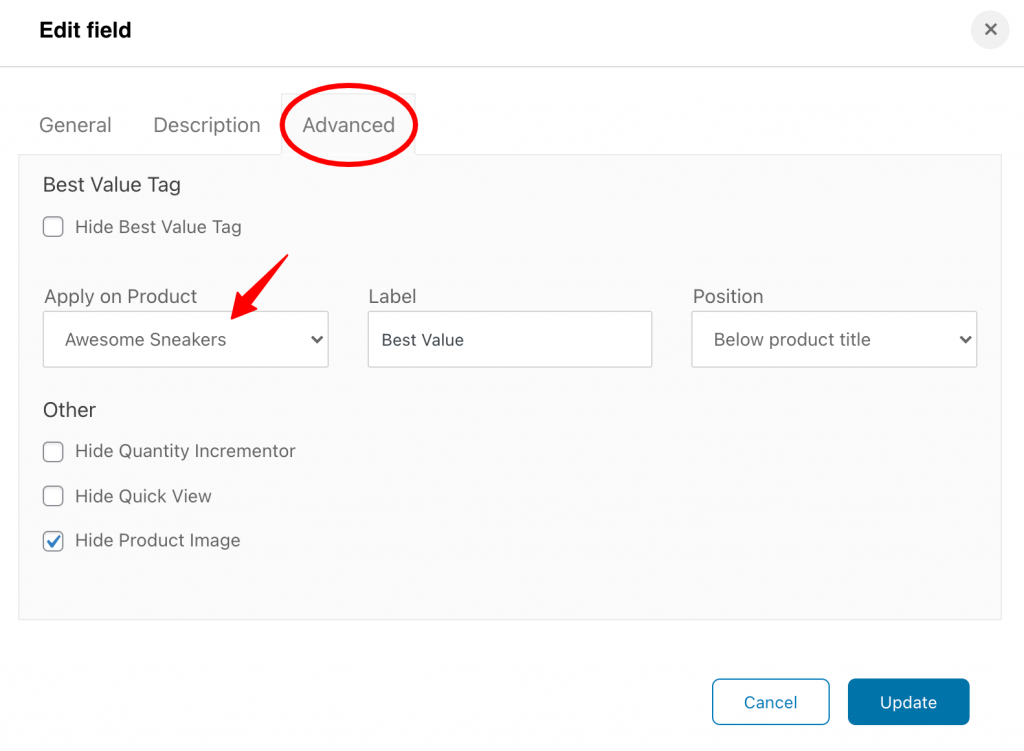 Step 3: Set up the tag which you want to show
You'll have to specify these things here:
Product Selection - Select the product for which you want to show the Best Value or custom tag.
Best Value Label - Go with the default 'Best Value' tag or add a custom text here.
Position - Set the position of the tag.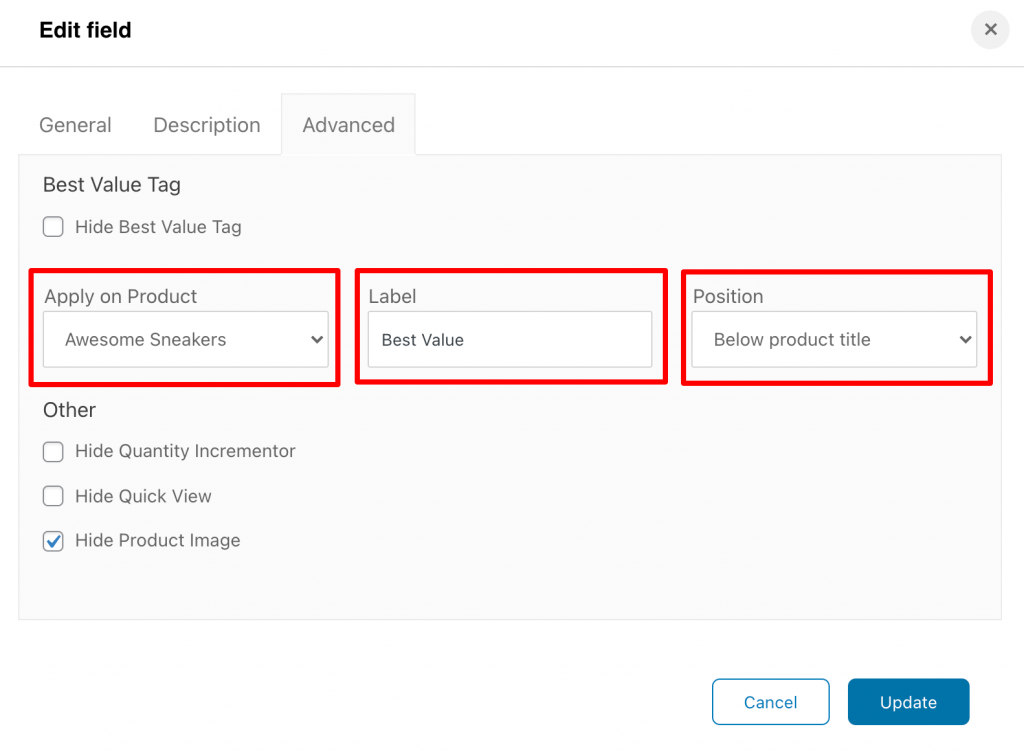 You have various choices to set the position of your tag.
Select one from the drop-down: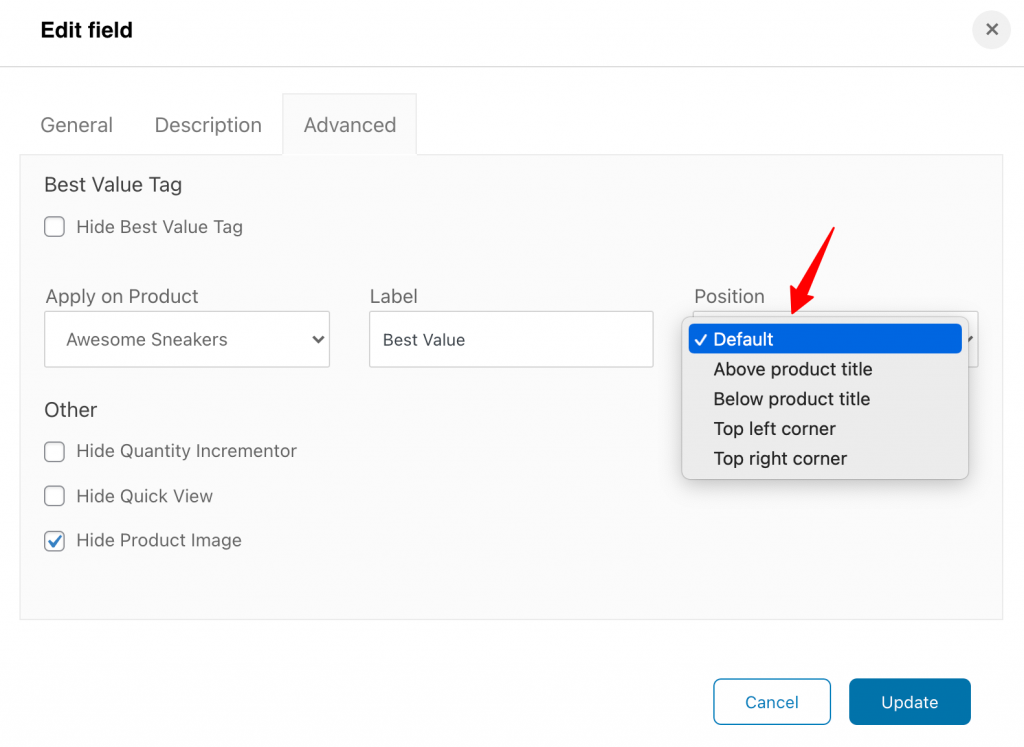 Once done, click on the 'Update' button.
Step 4: Hit the 'Save changes' button to save the changes
That's it. You can now click on the 'View' button to preview your checkout page to see how the tag looks.