Here are the answers to some frequently asked questions from our individual product (One Click Upsells, Checkout, and Order Bump) users:
1. Does the Funnel Builder include all the components?
Yes, the Funnel Builder includes checkout pages, one-click upsells, and order bumps. Click here to know more details.
2. Do I still need to keep separate plugins if I have the funnel builder?
No. You can deactivate them and the funnel builder will work as an integrated system taking care of all these components.
3. Will my data be lost when I deactivate my plugins?
No data will be lost. You will continue to see the same tabs even after deactivating the modules. We've taken care of the complete experience.
4. How can I use my existing checkout pages, one-click upsell pages, order bumps inside the funnel builder?
When you're adding a new step, then you'll see the option to clone from a previously designed page. In the search bar, enter the name of the page you created. The suggested search will help you. Click on the right option and import it with a single click.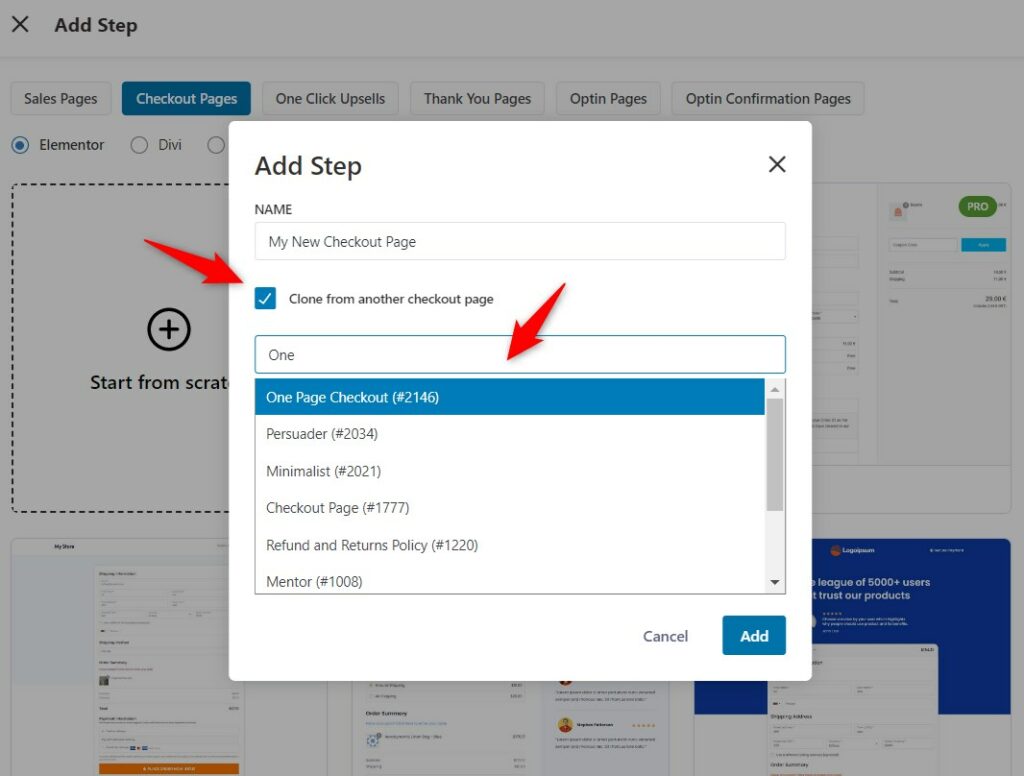 You can clone any page on your funnel; be it the Opt-in page, Opt-in Confirmation, Sales page, Checkout page, Upsells, and Thank you page.
We will continue to post the answers to your most frequent queries here. Be sure to keep checking this page.