When you duplicate a funnel, all the steps, the order of the steps, products, and pages get duplicated.
You can always make the modifications wherever you need to in your duplicated funnel.
Just click on the three dots next to the name of the funnel. From the option shown below, select the Duplicate option to create a copy.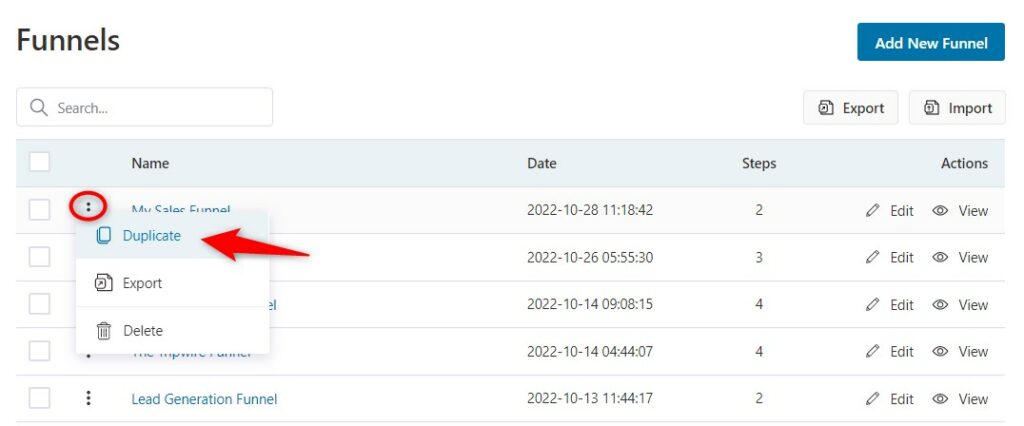 That's it. A duplicate funnel will get created.

You can use this duplicate funnel to modify any of the steps and create it the way you want.
This is how you can duplicate your funnel.